Rason
Introduction
Getting to Rason
Rason Highlights
Accommodation
Rason Introduction
Rason is famous for being the first, and largest, of North Korea's special economic zones.

Situated in the far northeast of the country, the only part of North Korea that borders both Russia and China (Jilin Province), it is one of North Korea's least visited areas, and more logistically difficult to access than other areas in North Korea.

It is otherwise known as Rason SEZ (Rason Special Economic Zone).

The twin cities of Rajin and Sonbong are situated in this area (hence the name, it was previously called Rajin-Sonbong, now the shorter 'Rason' is used).

Rason is used for testing new economic and social policies. The first mobile phone network, the first legal marketplace, and the first card payment system in the country were all tested here.
Rason has changed a fair amount over the years. A review of a tour here in 2004 can be found on our blog here, the system remains the same structurally with guides and transportation needing to be booed in advance, but anyone who has been to North Korea previously will sense a bit of difference in this unusual and very worthwhile part of the country!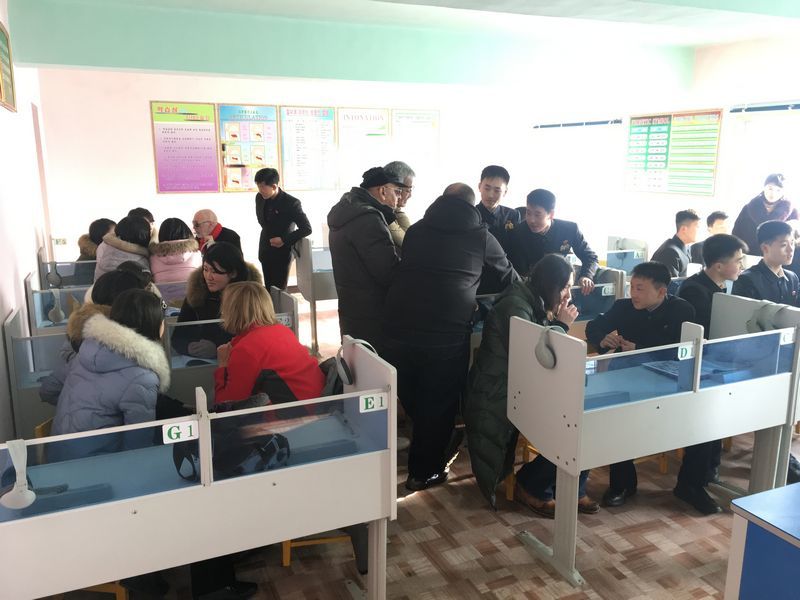 ---
Getting to Rason
There are no airports in Rason, although 1990s maps show plans for one. There is no air transport at all. A helipad was actually built, for a proposed plan to fly choppers between Rason-Yanji-Vladivostok, but this never happened.
So to get to Rason, it is by land. Here are your options;

• China – entry from or exit to China is by road, there is a single border crossing at Wonjong Bridge. It is open Mon-Sat and closed on some national holidays. Customs houses sit on either side of the bridge and on the DPRK side can take a while to get through, with some quite unwelcoming staff working there. Crossing the bridge can be done by mini-bus for a small fee, or you can simply walk across (recommended!). In 2013 Chinese companies laid a good quality road from Wonjong to the city of Rajin, cutting travel time in half.
• Russia – the DPRK/Russia border is very small and is crossed only by a rail bridge. Trains cross several times a week and passengers can use this route from Tumangang to Khasan. It is much simpler to cross from DPRK to Russia due to the reliability of the Russian train system and need for the carriages to connect to the Trans-Siberian railway (you can go from DPRK all the way to Moscow on one train). Information on some amazing options for travelling from Khasan to Vladivostok can be found here.
• Within North Korea – Entering Rason from within North Korea has been possible for tourists only since 2012. As Rason is surrounded on the DPRK-proper side by North Hamgyong Province you would be driving from either Chongjin or Hoeryong, there is a kind of internal border system and guides from North Hamgyong hand you over to the Rason guides at this point. All paperwork (Rason entry card) has to be arranged in advance, but this is a simple process now.

The other option for entering Rason from within DPRK is taking the train from Pyongyang. Available only since 2017 this involves taking a local train all the way from the capital, across the country and up the coast into Rason. Travel time is anything above 33 hours (the trains are notoriously slow and unreliable) and you would be accommodated in the international carriage that then goes into Russia a couple of days later. This train runs several times per month and at the time of writing is the only train line other than Pyongyang – Dandong that foreign tourists can use on a regular train.
Anyone who wants to get here from Pyongyang without using a train or going to China or Russia first will need to take a domestic flight to the nearest airport to Rason, that is O'rang Airport in North Hamgyong Province. This is possible (by regular flight or charter), then you enter Rason by road from the south.

---
Rason Highlights
Click on the links for more detailed explanations of these sites

Rason City Market

The first free market in the country and the only one which foreign tourists can visit is in Rason.

A row of large buildings full of hundreds of vendors and thousands of local shoppers daily. Most of the goods on sale are from China.

Whilst photos are not permitted, it's a unique chance to handle the local currency and pick up some locally-made produce and unusual souvenirs!

Hae'an Park

A seaside area with a small waterpark, 3D cinema and other leisure facilities. Best for a simple walk around on a nice evening.

Popular with local people. Contains a Czech Beer Bar with various beers brewed on-site.

Foreign Language Bookshop

Sells a range of publications in foreign languages (mostly Chinese). Also sells souvenirs and some interesting alcohol.

Rajin Port

The largest of the ports in the area, the Rason port consists of three piers and various container areas.

Foreign shops from China and Russia come through this ice-free port for shipping and for storage. You can even see foreign crews working at the docks.

3 Countries Viewpoint

A pavilion atop a strategic hill from where the Chinese, Russian and Korean borders meet in a tri-point on the Tumen River estuary.

Daehung Trading Company

A massive seafood processing factory on the coast, see ships come in and watch them roll away again, see the various seafoods caught, processed, and packaged here. One of the largest industrial sites you can visit in North Korea

Pipha Island Area

Nationally renowned beauty spot, forests, the sea, seals, seafood, and much more in this lovely part of the country. Several hotel options as well if you wish to spend the night here

Foreign Languages School

Rason's best school, specialising in Chinese, English, and Russian. A good chance to chat with the local kids and learn about the education system

Golden Triangle Bank

The first place in North Korea where foreigners could obtain local currency, use local bank cards, and so on. A fascinating introduction to this different economic system.

In addition to these places there are various Revolutionary Sites, a small art gallery, textiles factories, a bag factory, other factories that are open from time to time, a small football stadium, mountain viewpoint, Kimilsungia and Kimjongilia hothouse, massage and health centre, and much more too that can be experienced in a trip to Rason. A fascinating and too-often-overlooked part of North Korea!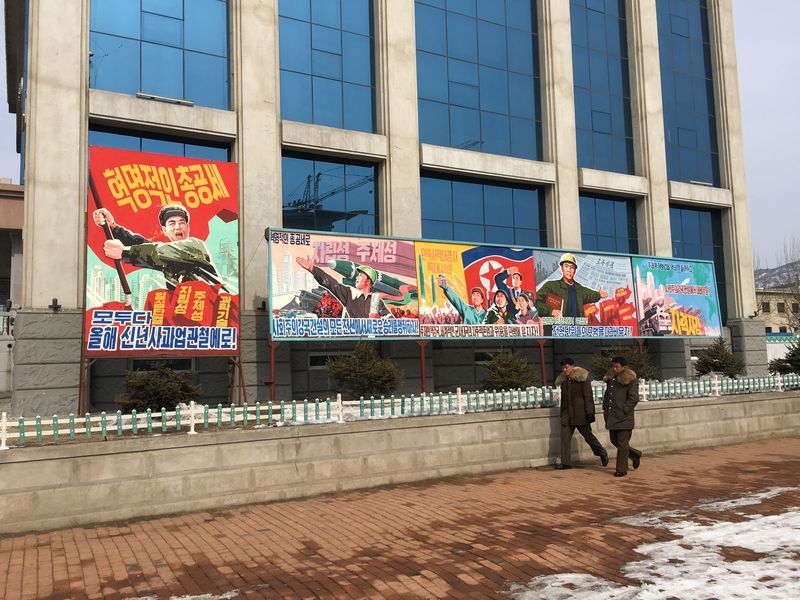 ---
Rason Accommodation
There is a wealth of hotel options in Rason.

Check out that list for information on where you could stay when visiting Rason. Our recommendations would be;

Namsan Hotel

Right in the centre of Rajin, perfect location, pre-Liberation building, used by Kim Il Sung himself too. This should be your first choice.

Imperial Hotel

Owned and operated by Macau's Emperor Group this is the best hotel in the area; with a popular casino (hence why it is often full of tourists visiting from China) as well as a great view of Pipha Island. A bit remote, but facilities here are better than anywhere else in Rason. Formerly known as the Emporer Hotel.

Songbyok Hotel

Rarely open, almost never used, very inconveniently located, but if you want to stay in a hotel that looks like a cross between the Great Wall of China and something you would find on a mini-golf course then this is the place for you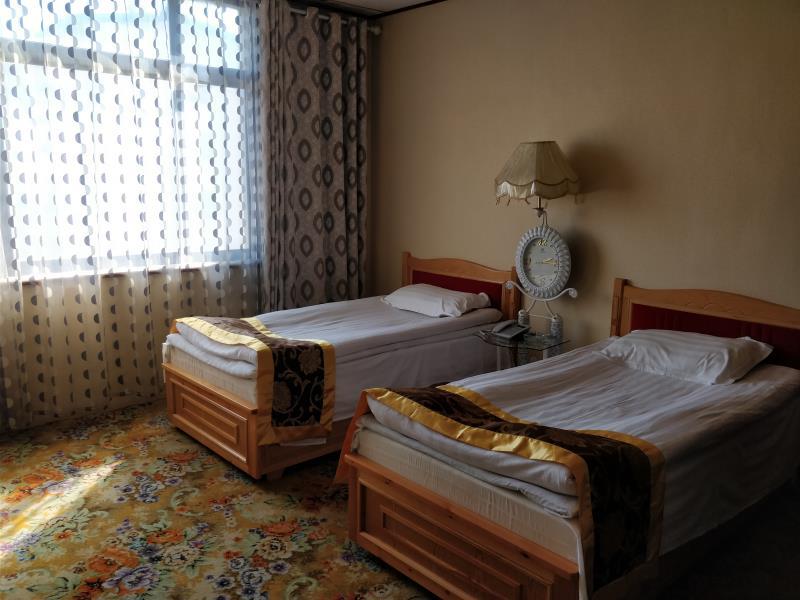 ---
---

Interested in a tour to North Korea?


Travel to

North Korea

with the only North Korea travel experts,

Koryo Tours
North Korea Travel Guide PDF | Sign up to the mailing list | About Koryo Tours