Rason Bag Factory, Rason
Introduction
Location
Visiting
Introduction
Rason area has a surprisingly large amount of light industry factories, and many of them can be visited by tourists. One such is the interesting Rason Bag Factory.

Rason Bag Factory specialises in making schoolbags for local children.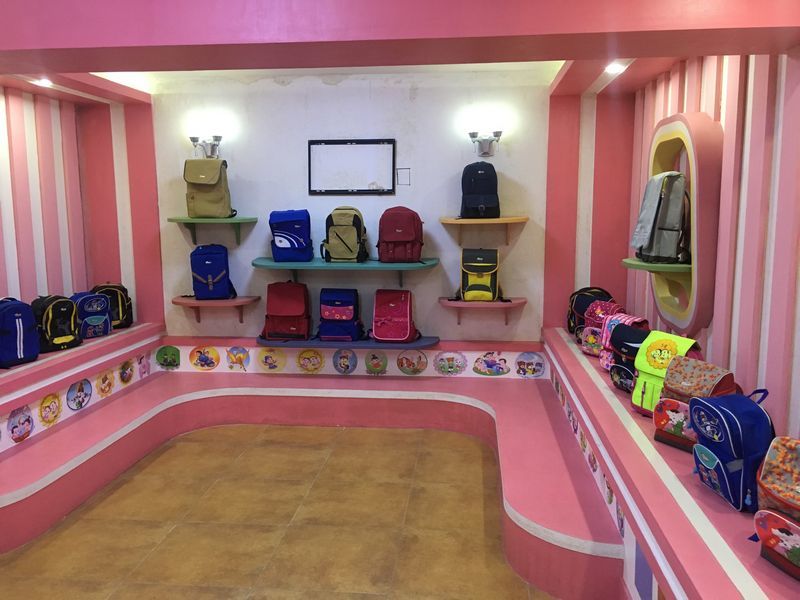 ---
Location
On the main road that leads from Rajin out to Sonbong and to the Chinese border beyond, basically the main artery into the city of Rajin itself.
Rason Bag Factory is right on this road so very easy to make a stop at. Rajin Market is a short distance away just down the hill.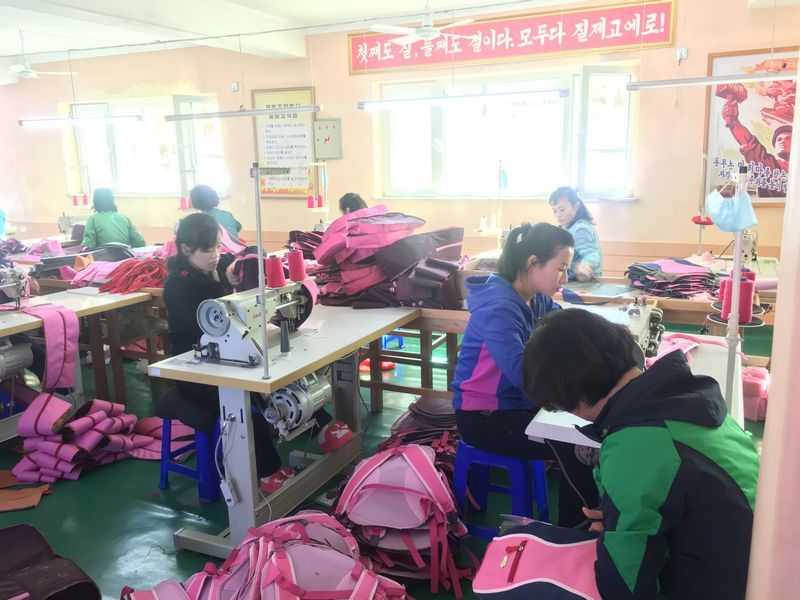 ---
Visiting
A factory guide will be on hand to show visitors around the Rajin Bag Factory. The first stop is the showroom – here they display a range of the schoolbags they have made over the years, also of course as it is DPRK there is an explanation about how the factory got started, what instructions were given from the Leader, and so on.

Sadly, the bags are not for sale usually, if you want one then either ask very nicely or enrol in a North Korean primary school.

From the showroom, the tour proceeds through the factory, with various rooms given over to the various stages of production; sewing, glueing, design, and so on.
This method of production is not a uniquely North Korean process of course but it is interesting to see such work being done on something so universal and ubiquitous among schoolkids. Some of the designs are very funky too, and would make ideal hipster t-shirt logos!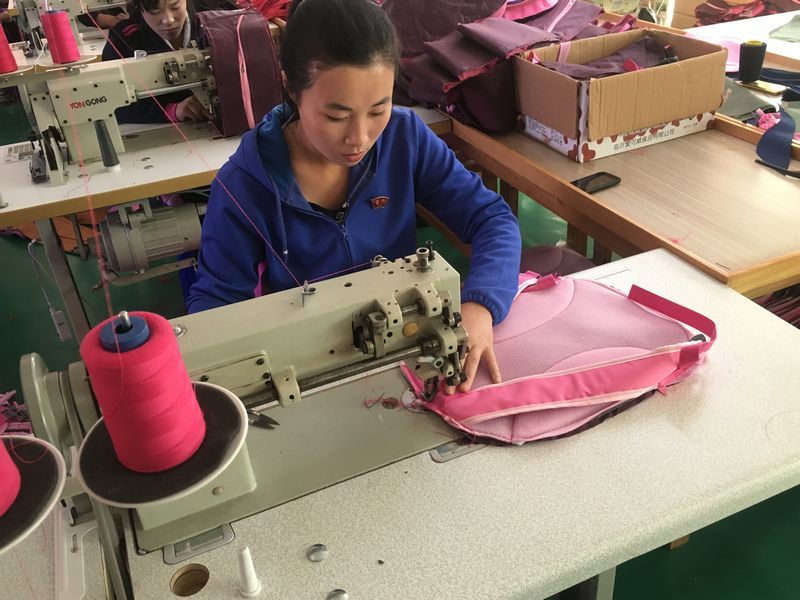 ---
---
Interested in a tour to North Korea?
Travel to
North Korea
with the only
North Korea travel experts, Koryo Tours
North Korea Travel Guide PDF | Sign up to the mailing list | About Koryo Tours