Haeyang Revolutionary Site, Rason
Introduction
Location
Visiting
Introduction
Haeyang Revolutionary Site is a set of two farmers' houses in Rason that are still occupied but are notable for having been visited by President Kim Il Sung along with his son Kim Jong Il, in 1954.
The two Leaders gave 'on the spot guidance' about the lives of fishers and farmers and suggested a new method allowing fishers and farmers to combine their activities.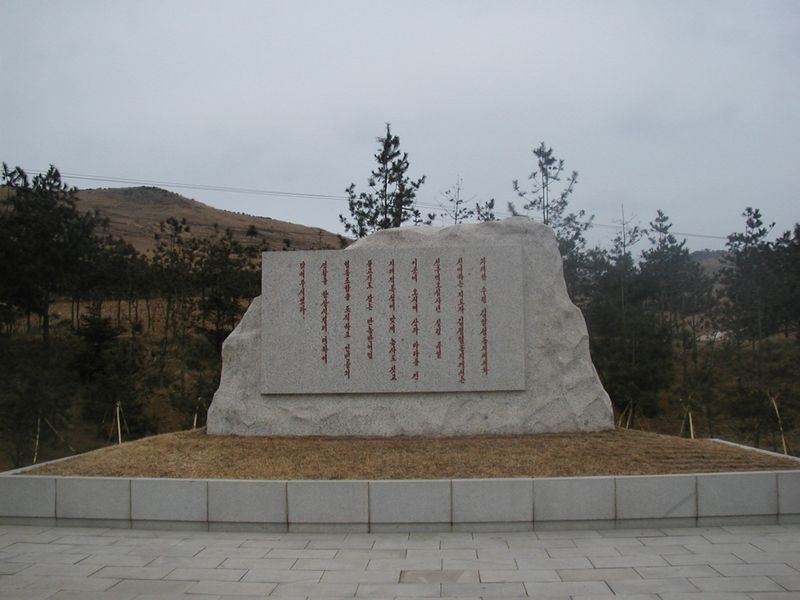 ---
Location
Directly south of Rajin city is a peninsular and the Haeyang Revolutionary Site is around 3km along that road. Directly on the coast of the bay itself. Around 10 min drive from the centre of Rajin.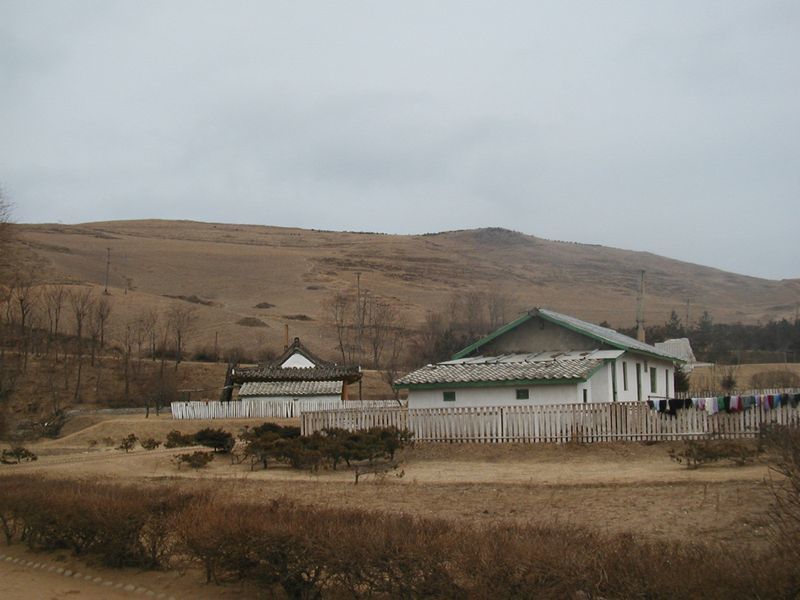 ---
Visiting
While this appears to be simply a somewhat scenic rural spot as it has the status of a 'Revolutionary Site' it is somewhere that good behaviour is expected.
The two houses face one another with a garden in between, there is also a small spring nearby for refreshment.

Visitors can go into the homes, see the photos and some of the home possessions of the folks who live there now, and of course learn the lessons taught by Kim Il Sung and Kim Jong Il back in 1954.

It is also worth walking the few metres to the waterfront here too, there is a nice view of Rajin Port in the distance to the north, and the derelict ship carcass that sits near here is picturesque as well, although of course photos of this are not permitted, which can lead to confusion!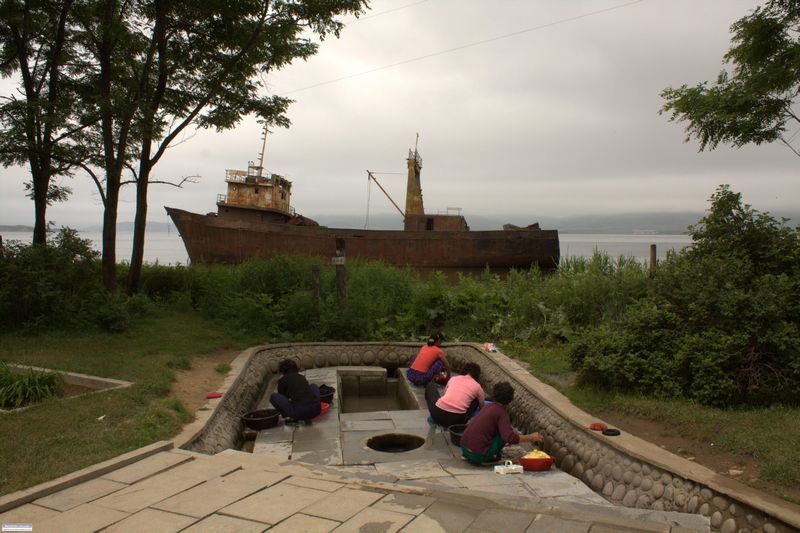 ---
---
Interested in a tour to North Korea?
Travel to
North Korea
with the only
North Korea travel experts, Koryo Tours
North Korea Travel Guide PDF | Sign up to the mailing list | About Koryo Tours