Hoeryong
Background
Economy
Important Sites
Hoeryong: Background
Hoeryong is located on the northern border of North Hamgyong Province in the northeast of North Korea.
The city serves as a minor border-crossing between North Korea and China's Jilin Province as well as a centre for the nation's mining industry.
The city is also famous domestically as the hometown of General Kim Jong Suk, first wife of the President Kim Il Sung and an important member of the anti-Japanese Guerrilla army which fought the Japanese occupation (1910 – 1945) eventually leading to the liberation of the country after the Second World War.
---
Hoeryong: Economy
Hoeryong is a centre for the mining industry.
As with much of North Korea's north and northeast, the landscape is dominated by mountainous terrain meaning agriculture is all but impossible; this has forced the northern cities to focus their economies on heavy industry.
Hoeryong is surrounded by the Hamgyong mountain range and the area is ideal for mining.
A large percentage of North Korea's raw materials are mined in this region; for this reason, the city is well connected with the national railway network which allows the material mined in the city to be transported to other cities such as Chongjin or Hamhung where it can be processed.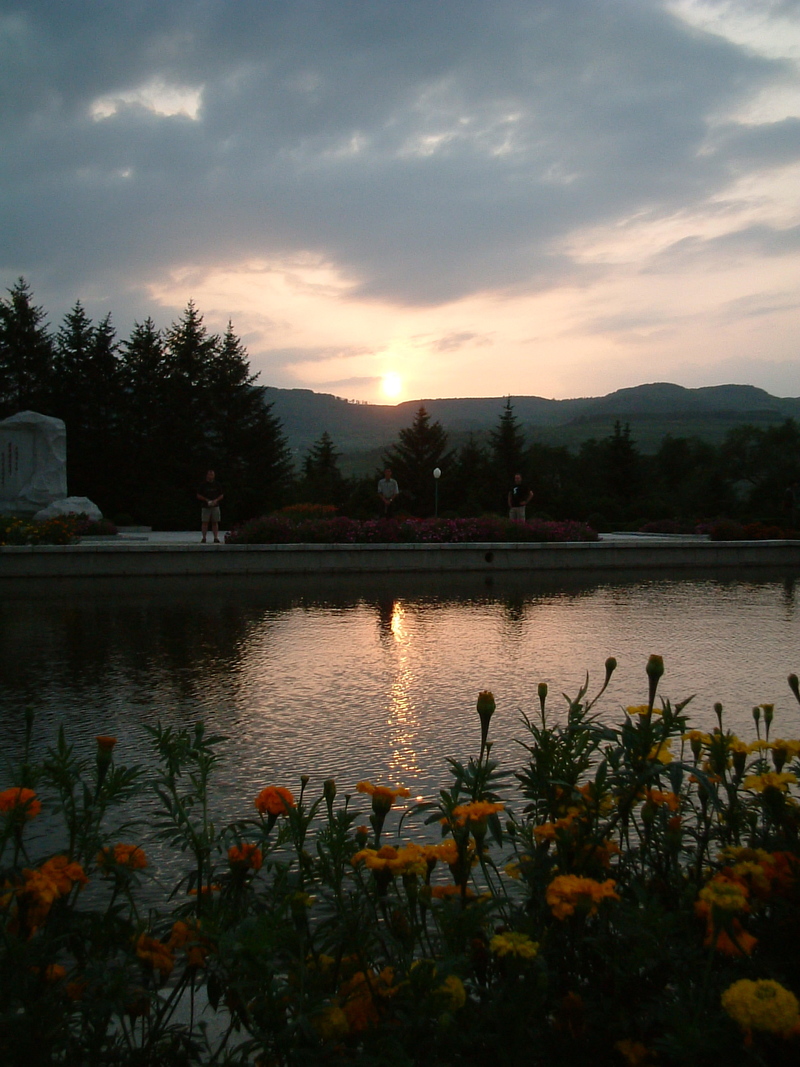 ---
Hoeryong: Important Sites
The city is the birthplace of Kim Jong Suk, the first wife of the President Kim Il Sung and the mother of the General Kim Jong Il.
She was born in December 1917 to a poor farming family under Japanese rule.
She later fled to Manchuria (northern China) in search of her father, however, upon discovering he had died and the death of her mother, she is reported o have joined Kim Il Sung's guerrilla army in the mid-1930s.
She was reported to have saved the soon-to-be President's life by shielding him with her body and shooting down an enemy soldier.
After this, she rose through the ranks, marrying Kim Il Sung in 1941 and later giving birth to the General Kim Jong Il in 1942.
The city of Hoeryong is visited by domestic and foreign tourists alike, many of whom visit the native house of Kim Jong Suk and the statue of her in the centre of the city.
After her death in 1949, Kim Jong Suk was buried in Pyongyang. Her grave is part of the Revolutionary Martyrs' Cemetery dedicated to Anti-Japanese Revolutionary fighters.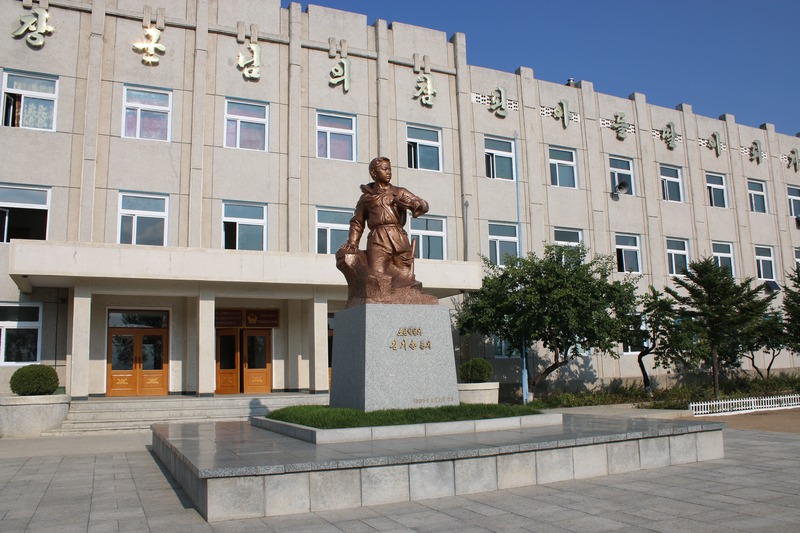 ---
---
Interested in a tour to North Korea?


Travel to

North Korea

with the only
North Korea travel experts, Koryo Tours
North Korea Travel Guide PDF | Sign up to the mailing list | About Koryo Tours