Tumen River
Background
Mt. Paektu
Border Crossings
The Tumen River: Background
The Tumen River flows from Mt Paektu on the northern border of the DPRK and serves, for the most part, as the border between the Democratic People's Republic of Korea and the People's Republic of China.
The river, also known as the Tuman River or Duman River, stretches 521 kilometres flowing out into the East Sea (Sea of Japan).
The river also, for a short distance, serves as a border between the DPRK and Russia.
The river sits between the Rason Special Economic Zone in the far north-east of North Korea and the small town of Khasan on the Russian side, near the port city of Vladivostok.
---
The Tumen River: Mt. Paektu
Both the sources of the Tumen River and the Amnok River (the river which makes up the north-western border between Korea and China) are located in the area surrounding Mt Paektu.
The Paektusan region is especially sacred for Koreans as it is believed that the Korean people originated from this region.
Paektu is the highest point on the Korean peninsula and is surrounded by a series of mountain ranges. The Rangrim mountains to the south, the Kaema Highlands to the south-west and the Hamgyong mountain range to the east. From Paektu, the Tumen River flows north-east out of Ryanggang Province where it forms the northern boundary of North Hamgyong Province.
On the Chinese side, the river borders the Manchurian province of Jilin.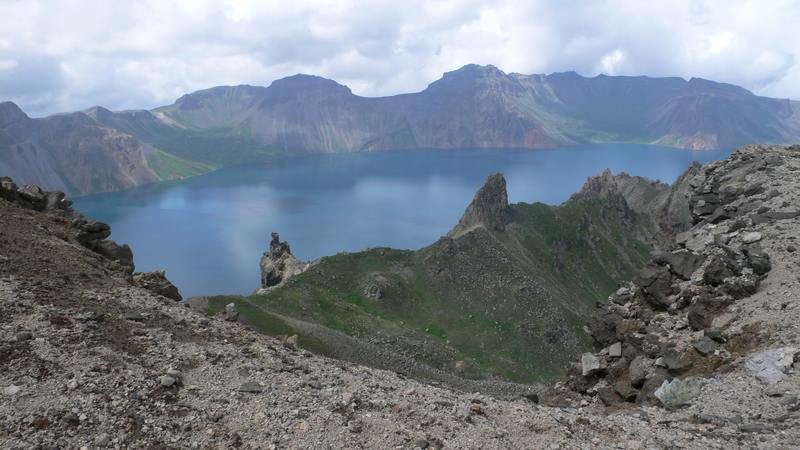 ---
The Tumen River: Border Crossings
Cities on the banks of the Tumen serve as international border crossings between China and the DPRK.
The two best-known border cities are Hoeryong and Namyang.
Hoeryong is a famous city in the DPRK due to its extensive revolutionary history.
General Kim Jong Suk, the first wife of the President Kim Il Sung, was born in Hoeryong and thus the city is dedicated to her. There is a river bridge and a few buildings on the riverbank serving as the customs office for the crossing – although the crossing is not open to foreigners as a means of travel in and out of the country.
Namyang Workers' District in Ongsong County in the far north connects Tumen city, Jilin with the DPRK by means of a small river bridge.
This border crossing is accessible to foreign tourists travelling between the DPRK and China.
There is a short international rail link between Khasan, Russia and Tumangang Station (Translated literally to Tumen River Station) in the DPRK.
The DPRK-Russia Friendship Bridge was commissioned in 1959 in the aftermath of the Korean War to replace an older wooden bridge. Though primarily a rail bridge, it is possible for wheeled vehicles to cross by special arrangement. This bridge is open to foreigners travelling between the Special Economic Zone in Rason and Russia.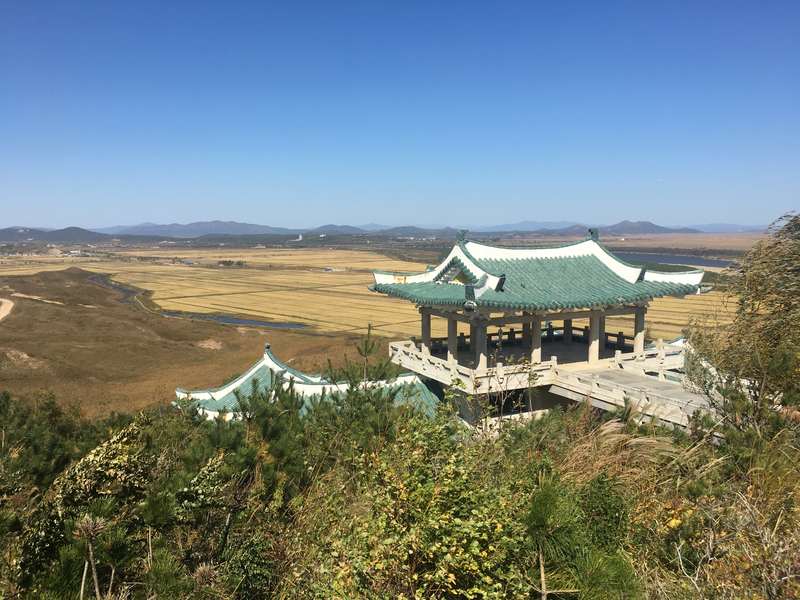 ---
---
Interested in a tour to North Korea?


Travel to

North Korea

with the only
North Korea travel experts, Koryo Tours
North Korea Travel Guide PDF | Sign up to the mailing list | About Koryo Tours