Rajin Port, Rason
Introduction
Location
Visiting
Fun Fact
Introduction
Rajin Port is the biggest enterprise in the Rason area, an ice-free facility used for shipping goods into and out of the area. Three main piers, one of which is leased by a Russian company.

Space is also leased here at the Rajin Port for some foreign ships to avoid the frozen conditions that engulf more northerly ports along the Russian coast in winter.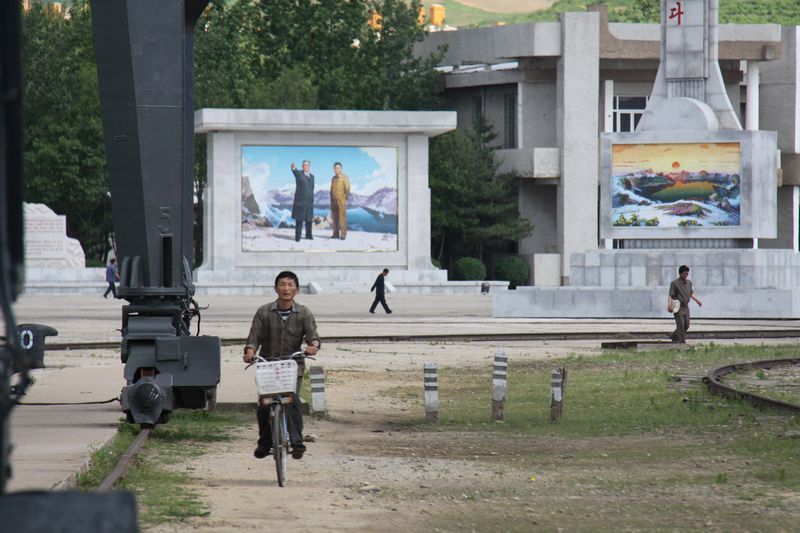 ---
Location
On the west side of the bay which Rajin city sits at the top of.
This is a large facility that stretches over 2km in length and includes warehouses, loading and unloading facilities, small cranes, and ships of various sizes. A 10 – 15-minute drive from central Rajin.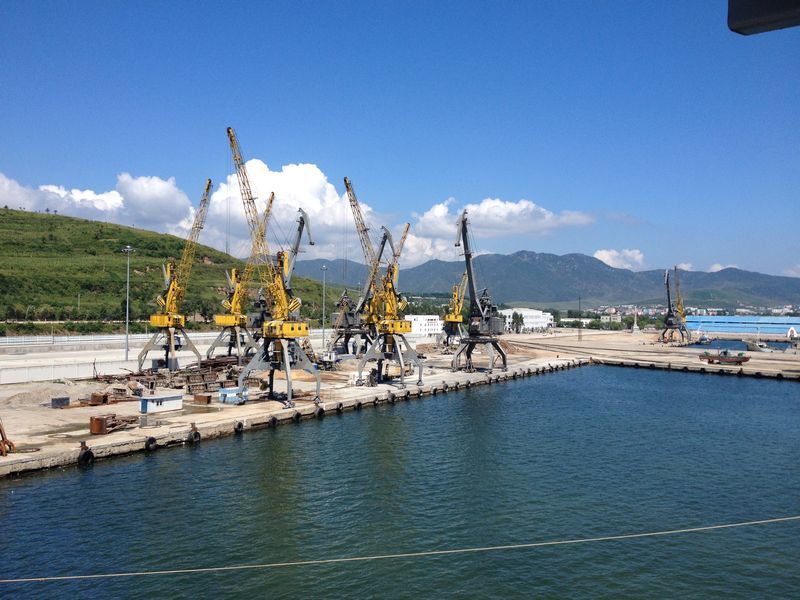 ---
Visiting
The port is not always open to tourists, for various reasons that never get properly explained, but usually, it is possible to arrange a visit.
As there are no local guides for the port itself most of the time here, an hour is usually enough, would be wandering around with the guide taking photos, asking local ship crew what it is they are doing, and so on.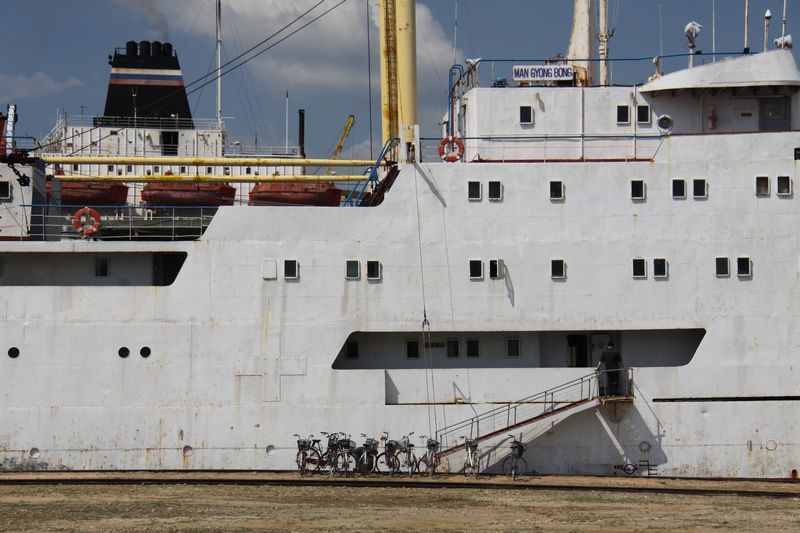 Here you may also find Russian crew of the leased pier, feel free to chat to them if you can, sadly tourists are not allowed to go into the international seaman's club which is also on-site here.

What activity will be going on at the port depends on when you make a visit and what the international situation is at the time too.
Sometimes coal is shipped out, sometimes that is forbidden under international sanctions, sometimes second-hand cars are shipped in somehow from Japan, and who knows how this is all arranged.
But it is a complex place and the reason to visit the port isn't really to learn the in-depth tale of how the trade works, just to have a look around, so get some photos and make the most of it!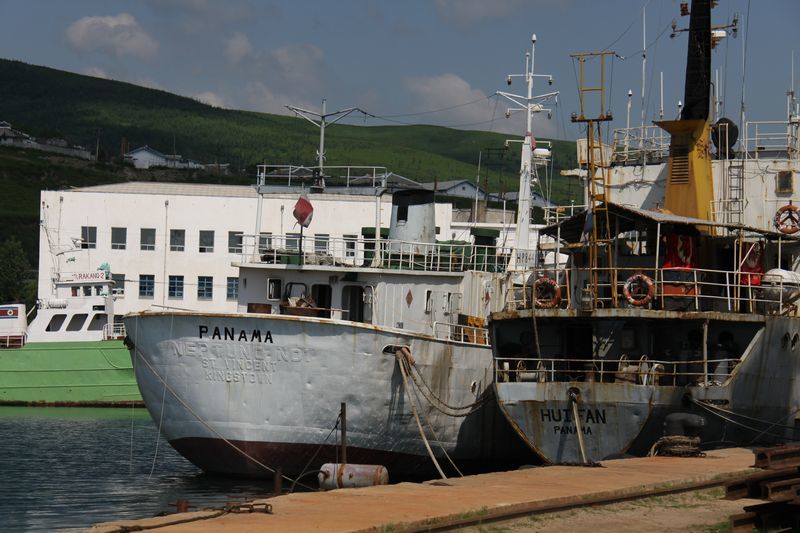 ---
Fun Fact
Back in 2013, a very curious business venture was launched at the Rajin Port, a casino ship.

The Singaporean-owned Royale Star was docked in Rajin port, staffed with a foreign crew, and ready for action! However, the business floundered. It only sailed once or twice and was used also for art auctions as well as gambling.

A fascinating 2013 article from NKNews here explains the plans at that time, sadly they all failed to materialise.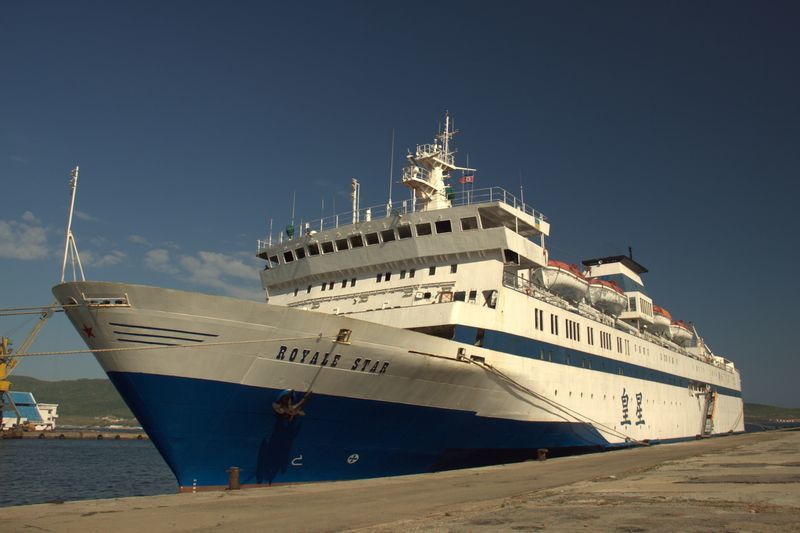 ---
---
Interested in a tour to North Korea?
Travel to
North Korea
with the only
North Korea travel experts, Koryo Tours
North Korea Travel Guide PDF | Sign up to the mailing list | About Koryo Tours