Pipha Island, Rason
Introduction
Location
Visiting
Introduction
Pipha Island (also spelt Pipa, and also referred to as an 'Islet') is the most renowned beauty sport in the Rason area and is nationally known in North Korea, renowned for its lovely scenery and its resemblance to the Pipha, a Chinese and Korean traditional stringed instrument.

Pipha Island is actually not an island. It is a permanent one-lane causeway or a couple of hundred metres now links it to the mainland, this does at least make access easier than it could otherwise be though.

It is common for people to refer to 'Pipha Area' to broadly include the area around this island.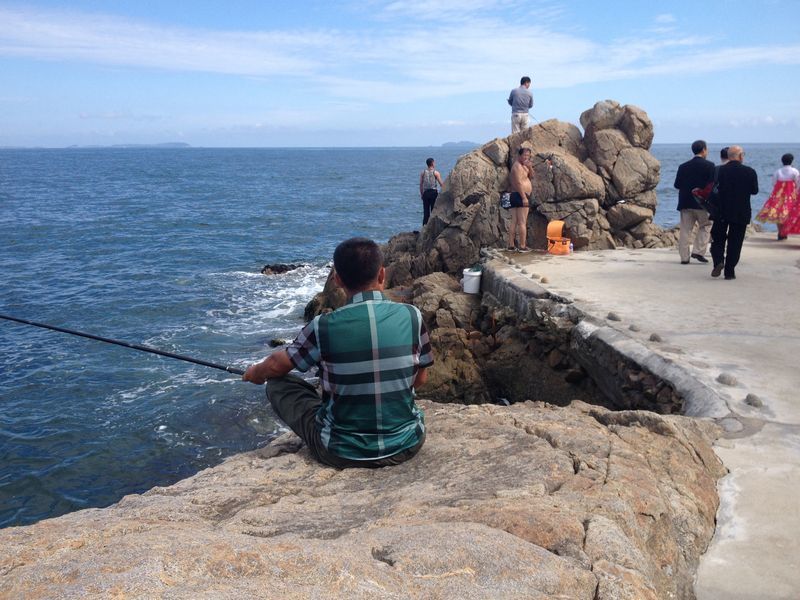 ---
Location
Pipha Island is just to the South of the city of Sonbong, along the coast. Around 30-40 minutes' drive from here will get one to the centre of Rajin, around 20 mins is enough to make it to Sonbong.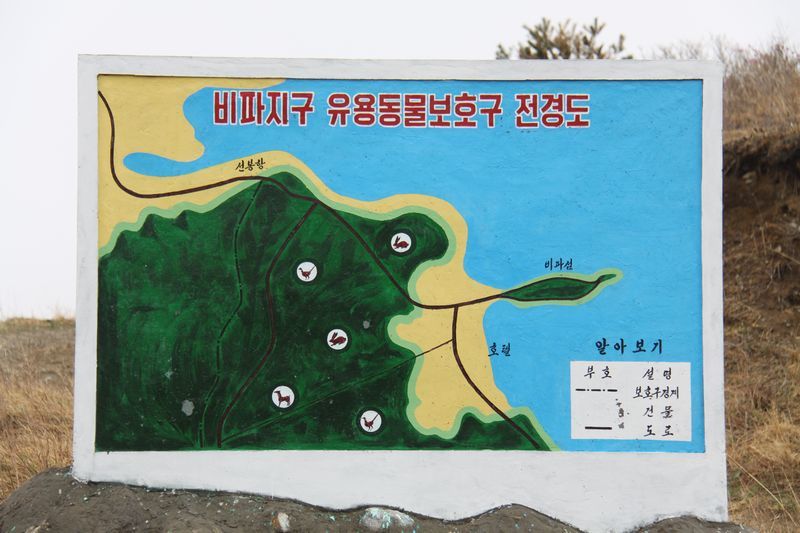 ---
Visiting
There are a variety of activities to do in the Pipha Area, most of them on the mainland rather than on Pipha Island itself; a Salmon and Trout Farm, a 'Relaxation Beach', the Imperial Hotel (former Emperor Hotel), and so on.

Crossing to the island is a must-do, and is just a matter of driving or walking across the causeway.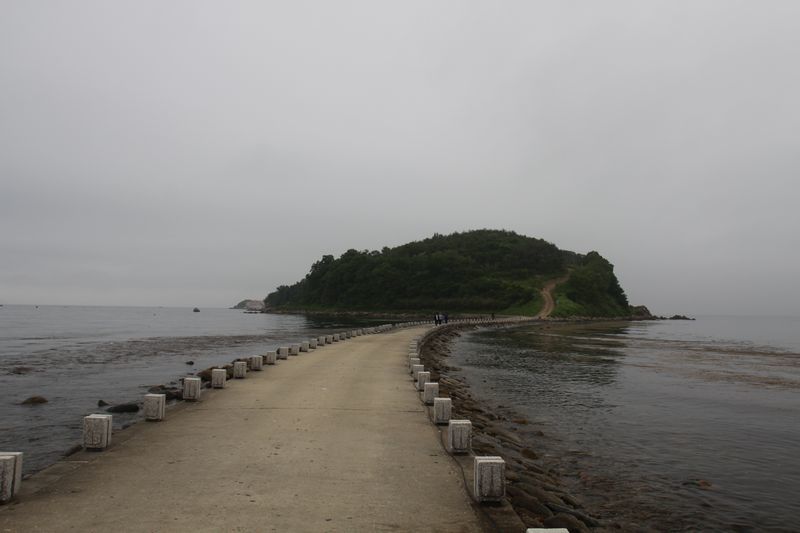 While local guides will speak to the biodiversity on this island there is not much evidence of much animal life and it is probably mostly trading on ancient stories.
There is a dock though. You will arrive here in front of the mostly derelict Pipha Island Hotel, currently unused.
A small fresh seafood restaurant is located here and visitors can choose which of the shellfish plucked right from this very spot they would like to have cooked up for them.
Prices are cheaper than almost anywhere else in the world for this primo product.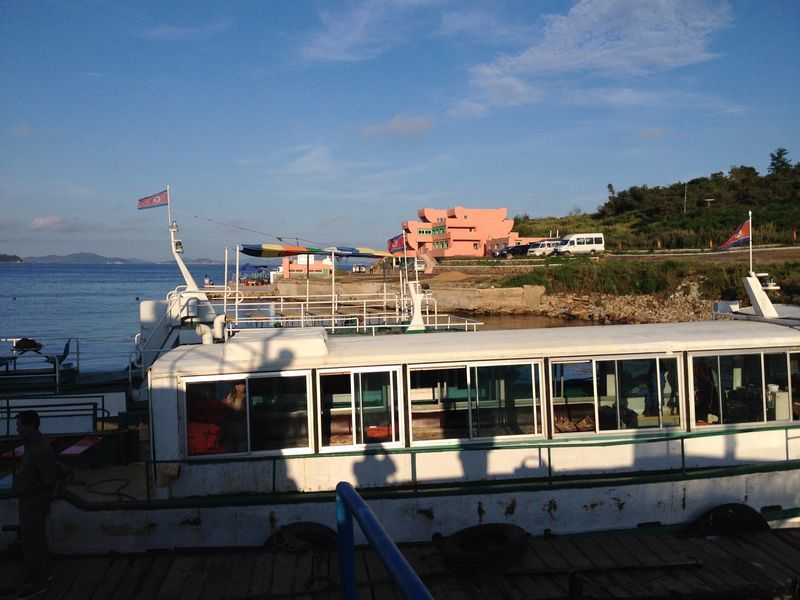 Also here are some small ships, some for fishing, some for pleasure trips out to some nearby rocks to see some seals – this is optional but the journey on one of these somewhat vintage vessels is worth the fee even if you're not bothered about the seals.
The views of the wooded hills surrounding the Pipha Area as well as the North Korean coast are also better from the sea than they are from land, and the famed beauty of the Pipha Area finally makes itself shown, being sometimes a little underwhelming from Pipha Island itself.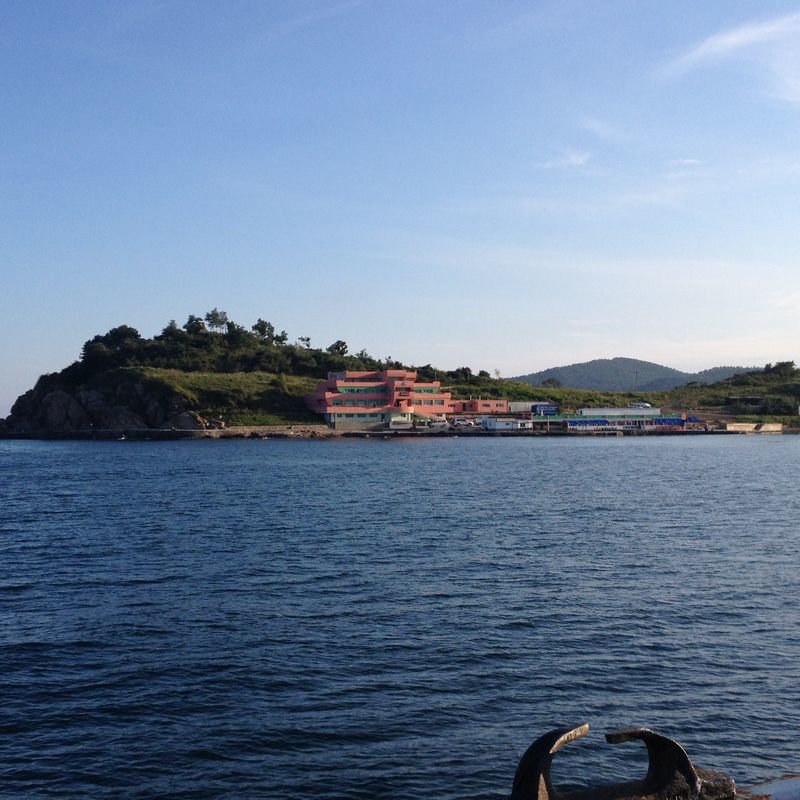 ---
---
Interested in a tour to North Korea?
Travel to
North Korea
with the only
North Korea travel experts, Koryo Tours
North Korea Travel Guide PDF | Sign up to the mailing list | About Koryo Tours