Golden Triangle Bank, Rason
Introduction
Location
Visiting
Introduction
Rason is a Special Economic Zone (SEZ), so a different economic system is used here. This includes higher wages, more marketisation of the economy, and also more complex banking and financial structures, including personal bank accounts (which don't really exist in the rest of North Korea).

Golden Triangle Bank is the largest and most prominent financial institution in Rason, and a place highly recommended to all tourists in this area.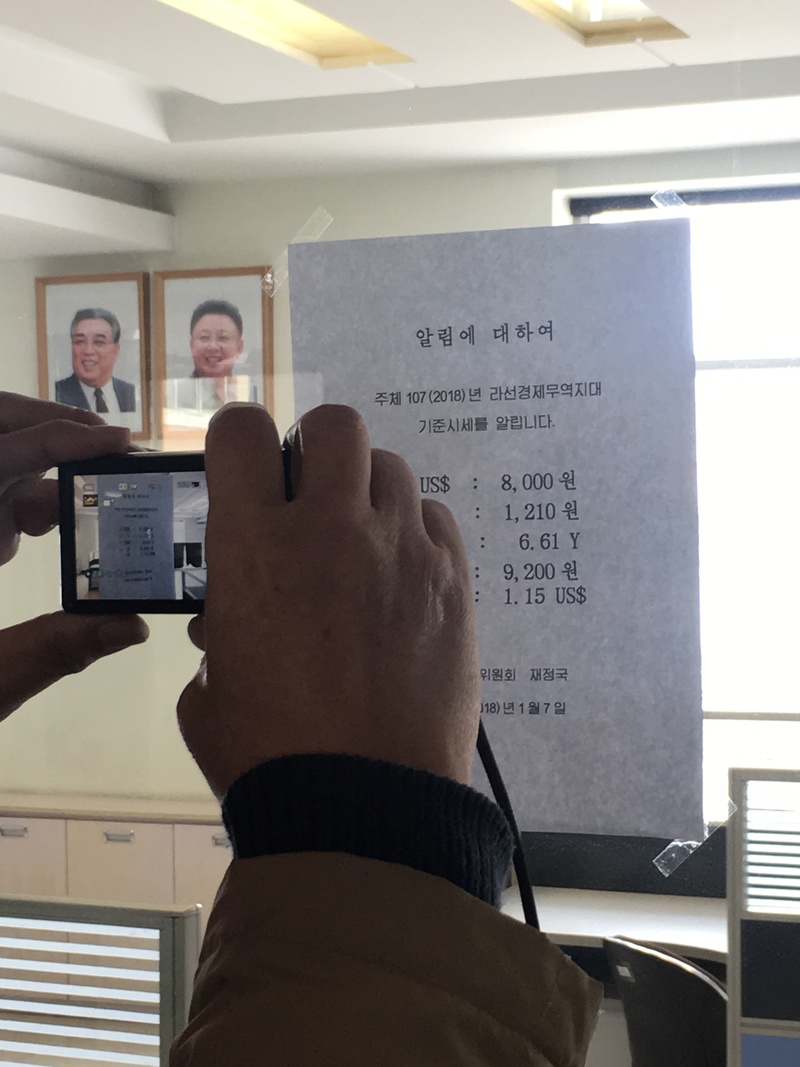 ---
Location
This couldn't really be any more central, literally at the foot of the hill in the centre of the city that leads up to the statues of Kim Il Sung and Kim Jong Il.
Golden Triangle Bank occupies one of the old existing Japanese-era buildings that make up this part of the city.
It is open weekdays and most Saturdays for locals and visitors both.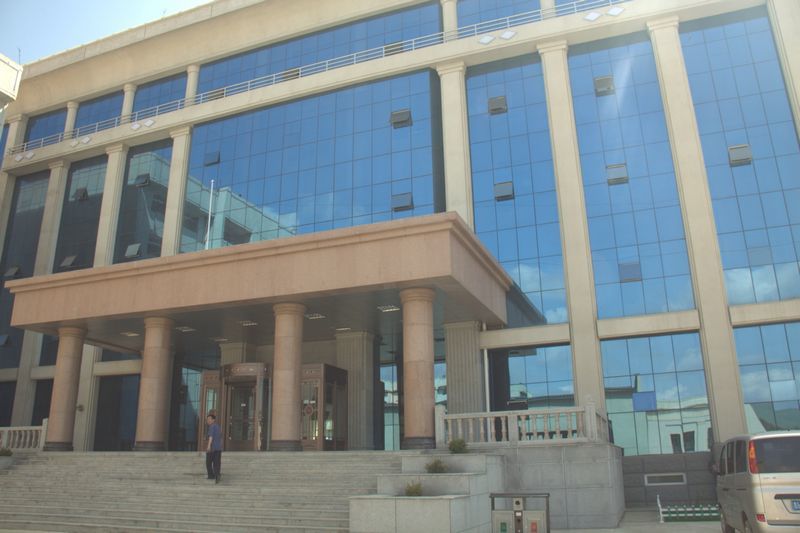 ---
Visiting
Anyone visiting the Golden Triangle Bank for a complex and detailed explanation of the economic system in Rason and how it varies from that of the rest of the country will be a little disappointed.
The local guides of Rason can explain only the basics and how foreigners are legally able to buy land and buildings here, open accounts, etc, but any question on how to borrow capital, repayment rates, repatriation of funds, sanctions issues, and so on are usually replied to in broad strokes.

The real value in a visit to the Golden Triangle Bank is twofold.
Firstly to simply see people from North Korea going about business than anywhere else in the world would be unremarkable - banking! People drop off money, make withdrawals, buy and sell local and foreign currency, it is all very….unexpected!

Secondly, visitors can get involved too!
Here you can legally buy DPRK Won, although note that you are not allowed to legally remove it from the country, so change here and then head for Rajin Market to spend it. Also if you are heading on from Rason into China or Russia and need RMB or Roubles then they can be bought here at the market rate, plus you can even get yourself a Golden Triangle Bank Card (it is a cash alternative card, not an actual bank account, you need nothing more than a couple of bucks to get this card, no ID or anything required, it is a souvenir really)

While the mysteries of the DPRK banking and financial system are not going to be laid bare on a visit to the Golden Triangle Bank it is still a highlight of a Rason trip and something very much not to be missed, especially for anyone who wants one of the world's most unusual bank cards for their wallet!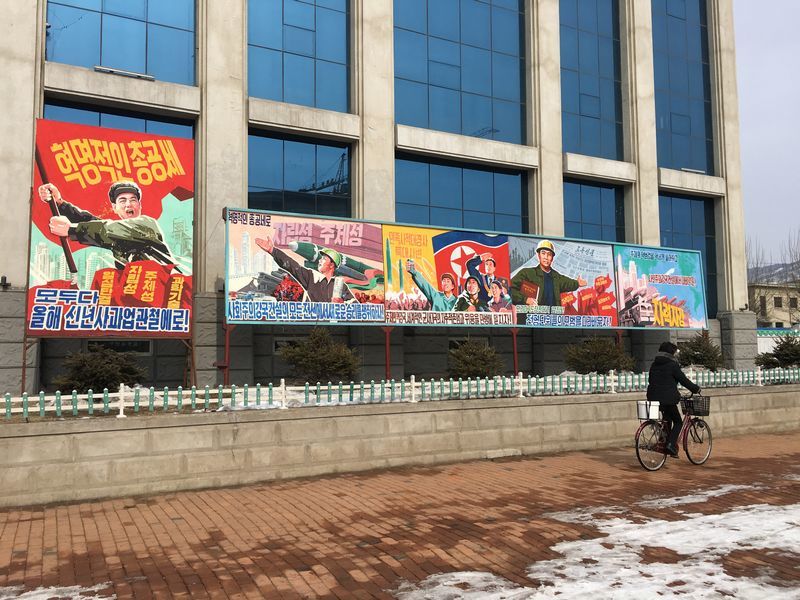 ---
---
Interested in a tour to North Korea?
Travel to
North Korea
with the only
North Korea travel experts, Koryo Tours
North Korea Travel Guide PDF | Sign up to the mailing list | About Koryo Tours