Daehung Trading Company – Seafood Factory, Rason
Introduction
Location
Visiting
Introduction
Also Romanised as 'Taehung', Daehung Trading Company is the largest seafood processing factory in the Rason area, a state-owned operation of course, and one on a scale not possible to visit in most other areas of North Korea.

Daehung Trading Company owns a fishing fleet which also docks here and processes huge amounts of fish and seafood of all kinds.
Various large structures contain pools for growing all manner of molluscs and crabs and so on.

As Daehung Trading Company employs many thousands of people there are also facilities onsite for the family of the staff and for the workers themselves; a kindergarten, canteens, medical centre, even a small Inn for visiting foreign businesspeople (sorry, tourists can't stay there yet).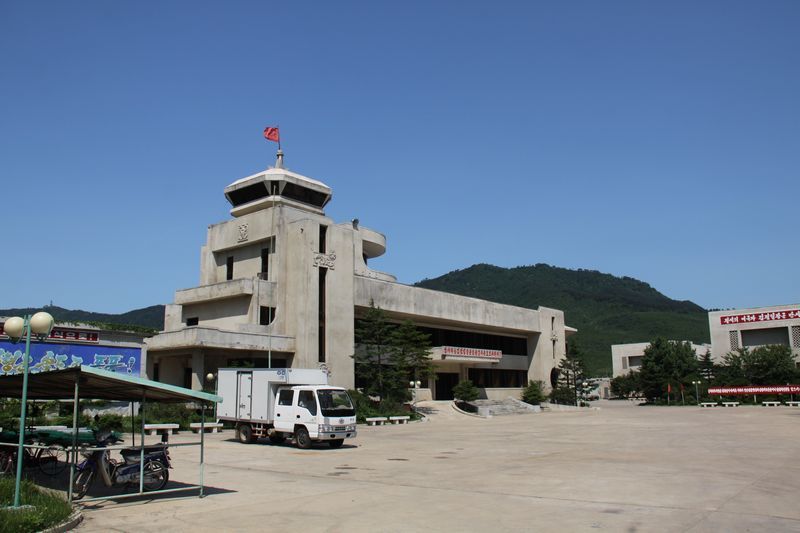 ---
Location
On the coast of the East Sea of Korea, one bay south of the Pipha Island area, basically taking up the whole bay.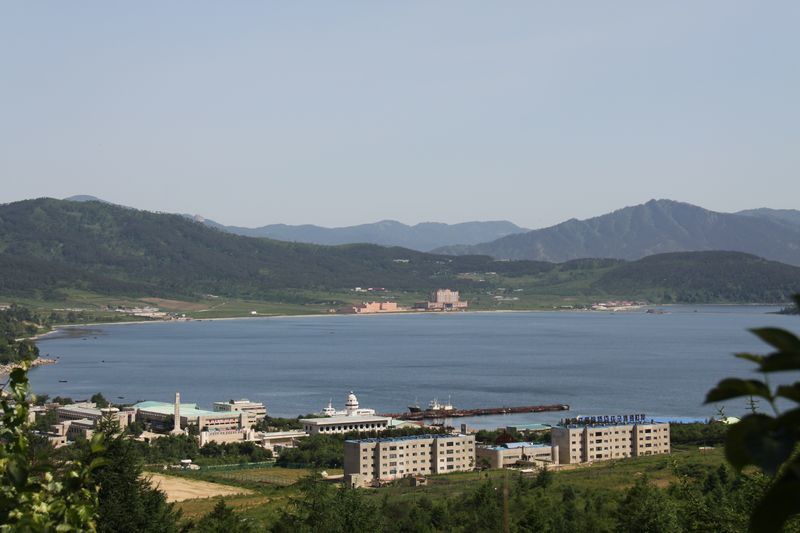 ---
Visiting
When visiting the Daehung Trading Company the first stop should be at the top of the road leading to the factory.
Here is a very finely made huge mosaic mural of the top of Mt. Paektu and Lake Chon, lit up with the blazing red of an evening, a very powerful example of the quality of this elaborate art form.

Proceeding from the mosaic mural down to the entrance to the factory you will see armed guards at the main gate.
This is normal for any factory in North Korea though, these are usually not real guns, but are to project the idea that the industry of the country is something crucial and in need of protection. Don't panic though, your trip will have been arranged in advance so you head on in and meet a company guide to take you through the various facilities at the Daehung Trading Company.

Visiting the area where fish and seafood are grown and processed, learning about the production methods, the feeding, the cultivation and so on.
The guide works here and can answer any questions about their processes.

The proportion of product exported to that used internally varies according to both the market and international sanctions (in which seafood is often included) and this can be explained on the spot too.

Daehung Trading Company also has a sideline in processing the famed (in North Korea at least) pine mushrooms of the Rason and general North Hamgyong Province area.
These mushrooms are believed to enhance male potency and can be eaten plan and cooked, or processed into a very pungent form of strong alcohol, a sip will be provided and you can even buy some of this stuff, for whatever reason you may want it.
Dotted around the Daehung Trading Company grounds are some quirky design elements, for fans of concrete architecture this is a great place to visit, there are utilitarian factory units, Soviet-influenced buildings for administration, a weird squat lighthouse, and much more as well.

Also, some of the kind of anthropomorphic animal statues that are commonly seen on rural roadsides in the DPRK can be found here.

Visiting Daehung Trading Company is more than just going to a factory, it is educational, interesting, and makes for great photo opportunities too!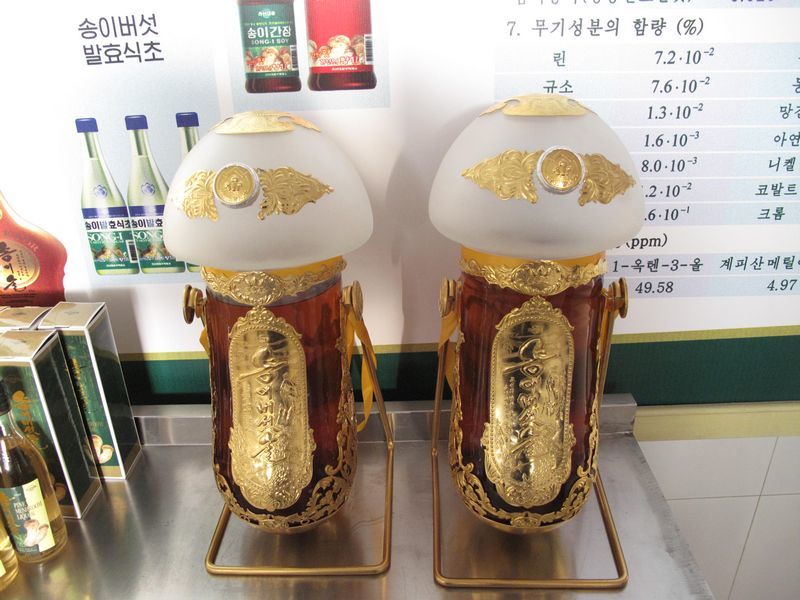 ---
---
Interested in a tour to North Korea?
Travel to
North Korea
with the only
North Korea travel experts, Koryo Tours
North Korea Travel Guide PDF | Sign up to the mailing list | About Koryo Tours