Rajin Foreign Language School, Rason
Introduction
Location
Visiting
Introduction
Rajin Foreign Language School is Rason's best secondary school, named for the focus on teaching various foreign languages to the local students although they do also teach the regular curriculum as assigned by the government.

Here foreign visitors can tour the school, take part in chats in classes in English, Chinese, and Russian, as well as getting a sense of how the DPRK education system works.

The school itself is a relatively recent structure so is in comparatively good shape, the playing field also is commonly used by the kids and good photos and fun experience of (limited) interaction can be had here too.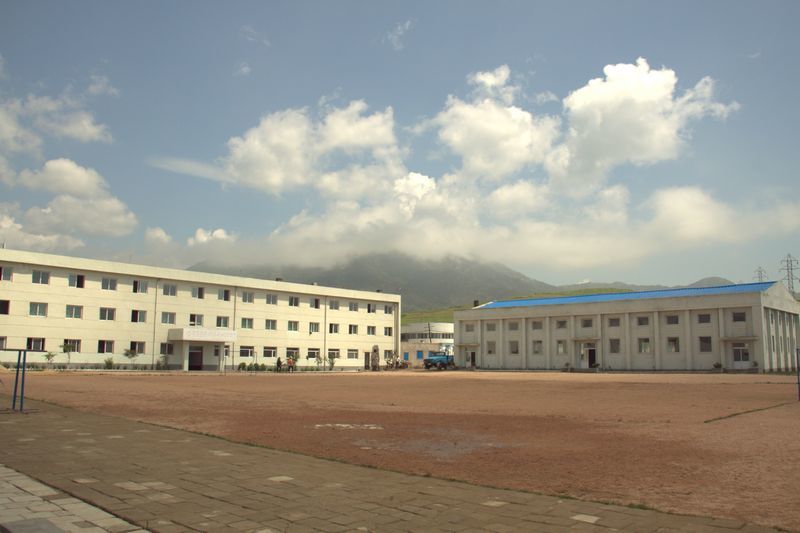 ---
Location
In the northern part of urban Rajin. Driving from the centre of the city towards the suburbs where factories making things such as cigarettes, shows, soft drinks, can be found, this school is about 2km from the Central Square.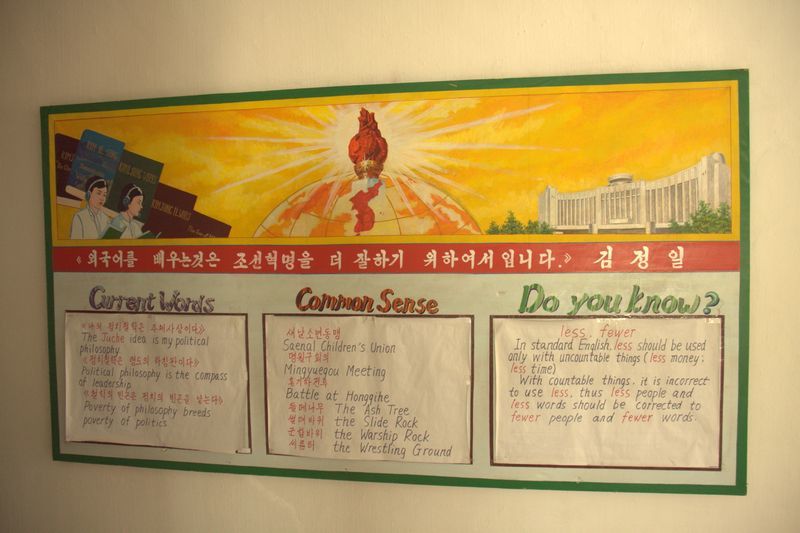 ---
Visiting
A trip to the Rajin Foreign Languages School must be scheduled in advance but as long as it isn't a national holiday it is very much possible to go along. Classes in various languages happen almost all the time so you have a high chance of being able to get involved.

Teachers are often anxious to complete the day's lessons though rather than to take the (arguably more valuable) opportunity to give over an entire class to interact with foreign visitors, a pity and often a missed opportunity for these talented kids, but take interaction where you can get it when visiting North Korea!

Classrooms, computer centre, sports facilities, and more can be seen on a visit to the Rajin Foreign Language School.

While the school is provided with teaching materials and so on the teachers there always welcome simple and practical gifts such as pens and so on that they can use in their lessons.
Rajin Market sells these things in case you forget to plan ahead!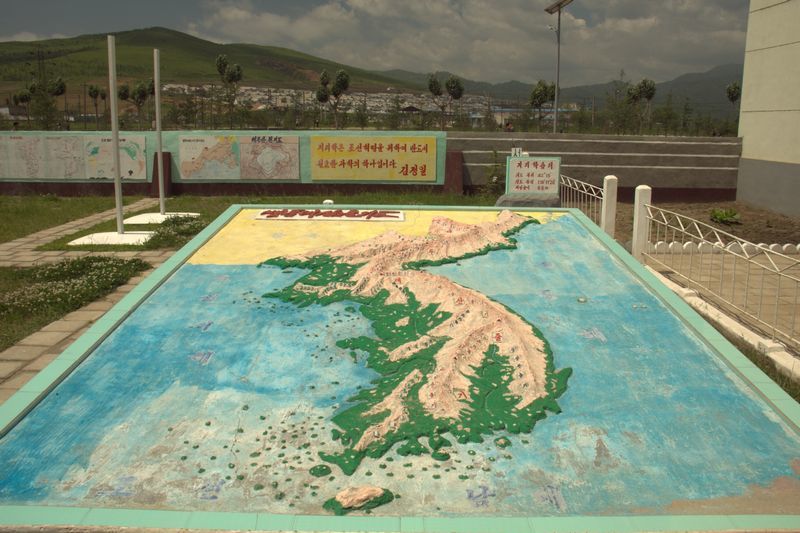 ---
---
Interested in a tour to North Korea?
Travel to
North Korea
with the only
North Korea travel experts, Koryo Tours
North Korea Travel Guide PDF | Sign up to the mailing list | About Koryo Tours