Sinuiju is the provincial capital city of North Pyongan Province and the main overland port of entry for tourists and foreign trade.
The city has grown substantially due to the importance placed on international trade, especially with China.
Unfortunately, many tourists are only given a brief preview of Sinuiju while stopped at customs when crossing the border between China and North Korea, but this city provides visitors many reasons to consider staying for a longer period or even planning a separate trip to explore the city in more depth.
For those unsure about booking a longer tour to Pyongyang and other regions of North Korea, Sinuiju can also provide a window into what visitors can expect of the country and often becomes a major factor in convincing them to go ahead and book a longer tour to see more of North Korea.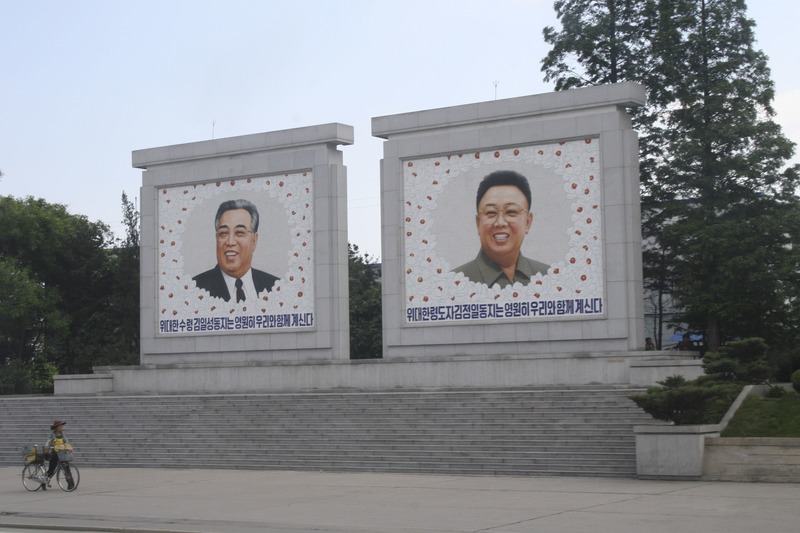 ---
Proximity to China
Sinuiju's location right on the Chinese border, across from the Chinese city of Dandong, makes it easily accessible for tourism.
It is the location of North Korea's customs for those on taking the train in and out of the country. Furthermore, Chinese tourists and ex-pats living in or visiting northern China can easily arrange to take a bus from one side of the Sino-Korean Friendship Bridge to the other to make a short visit to the city for a day or two.
Views from Sinuiju provide a clear distinction between the development of China and the development of North Korea, despite their adjacency. Views from Dandong overlooking Sinuiju show a what seems like a much less developed city and vice versa. But this is somewhat deceiving, as Sinuiju is actually a major hub of international and domestic trade and industry for North Korea.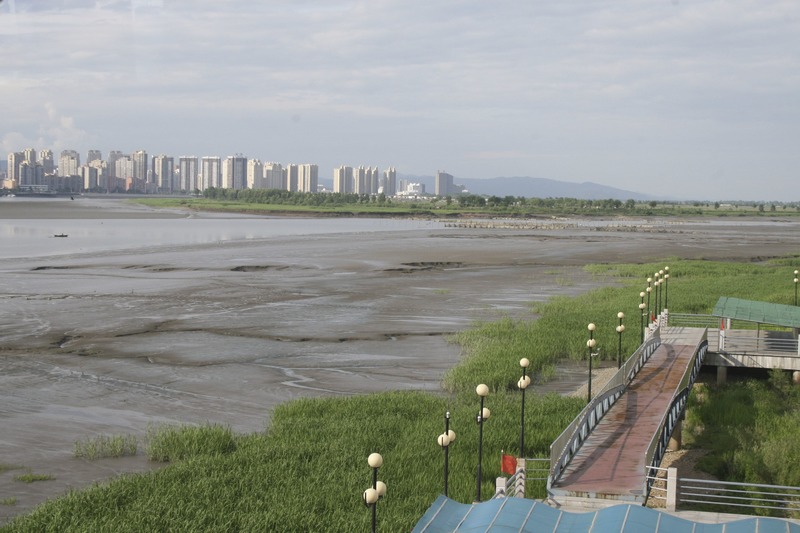 ---
A Hub of Industry and Trade in North Korea
Sinuiju is a hub of industry, often with international trade in mind. In fact, Sinuiju's proximity to China has resulted in it being the main overland port for international trade.
One shining example of this is The Sinuiju Cosmetics Factory, which features observation windows into production lines and a shop where visitors can purchase various products directly from the factory. Among these products, visitors can find the renowned Pomhyanggi (Spring Scent) brand, made with Kaesong Koryo insam (ginseng), which has become popular both domestically and internationally in recent years.
Due to this large amount of industry and trade, Chinese influence is much more prevalent in Sinuiju compared to many other parts of the country, and this is one of the places where it can be most thoroughly observed by tourists visiting the country. And the same is true on the Chinese side of the border where there is a high degree of Korean influence.
Furthermore, both Sinuiju and Dandong have special economic and trade zones that promote continued cooperation in industry and trade between the two countries – more so than any other region along the border.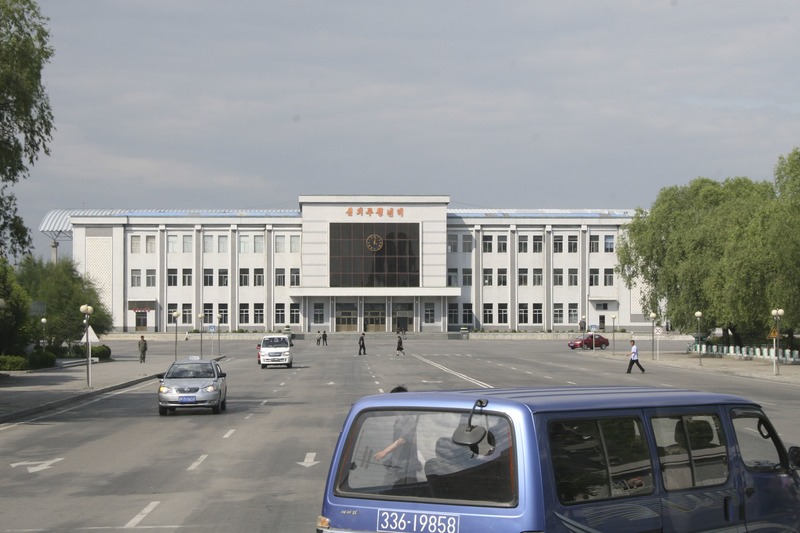 ---
Sinuiju: The City of Talent
Sinuiju is renowned for its ability to produce talented performers, as anyone who has visited the Ponbu Kindergarten will tell you.
The city is known to be a source of talent for the renowned Mass Games held in Pyongyang.
During the warmer months, visitors can also experience an outdoor performance along the Yalu (Amnok) River that, without question, becomes a highlight of every tour that gets the chance to observe it. Guests here will more than likely be joined by groups of Chinese tourists in the audience enjoying the easily accessible day trips across the border from Dandong, which have recently become increasingly popular.
The talent of this region is also on display at the Sinuiju Art Gallery (North Pyongan Provincial Art Gallery), where guests will find a selection of paintings, posters, prints, embroideries, and more, often on sale at significantly lower prices compared to competing galleries in Pyongyang and other parts of the country. However please be aware some art might have come from Mansudae Art Studio and therefore under sanctions and should not be purchased.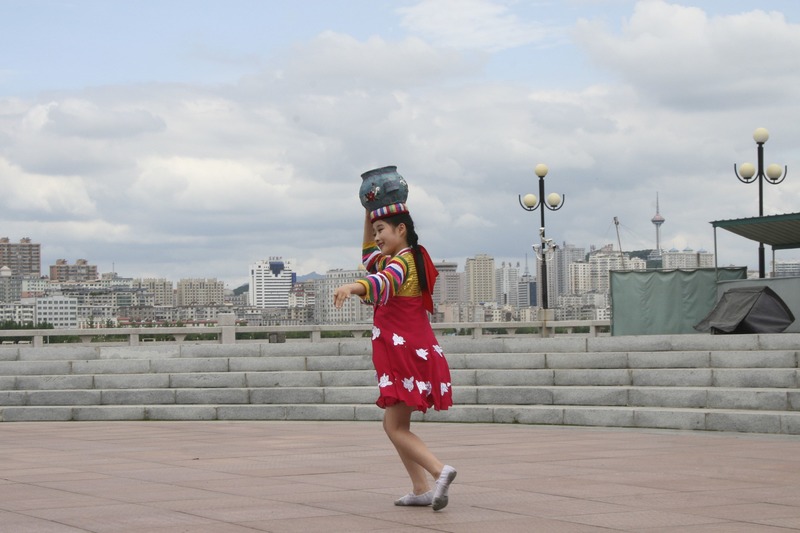 ---
Sinuiju Region of Historical Significance
Being where it is, Sinuiju has become an important part of both Korean and Chinese national narratives. Sinuiju is the location of the Sino-Korean Friendship Bridge and site of the no-longer-existing end of the Broken Bridge on the Chinese-North Korean border.
The broken bridge was built by the Japanese during their occupation of the region and then, subsequently, bombed by American forces during the Korean War.
This act of aggression was arguably a major factor in the Chinese intervention of the war, making it a notable and significant historical site in modern Korean and Chinese history.
The history of this city and its surrounding region can be further understood with visits to the Sinuiju History Museum and the North Pyongan Provincial Revolutionary History Museum, which will provide visitors with an overview of a regional historical narrative as well as a history of revolutionary activities and exploits that allowed the region to become what it is today.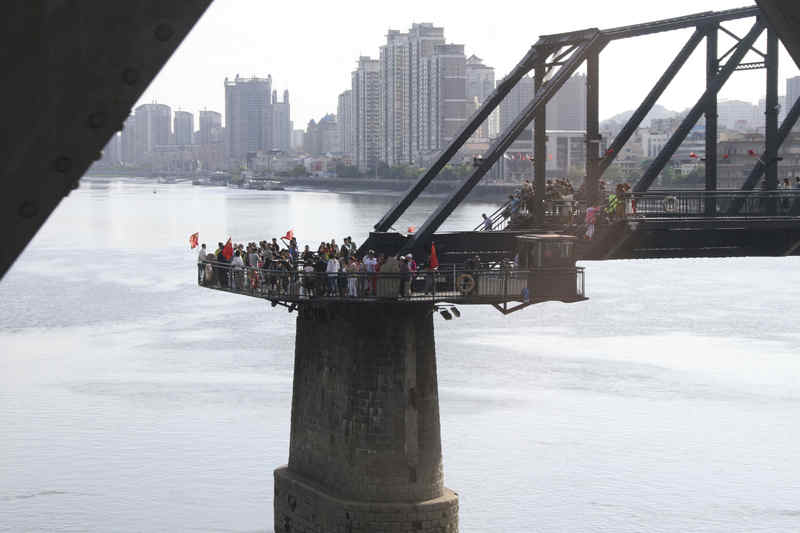 ---
So, whether you're looking to extend your planned trip a little or simply get your toes wet with a short first visit to the country, Sinuiju has much to offer for all its visitors.
It is a fascinating place with a range of activities throughout the city and its surrounding areas.
There is no other place like it where you can see both the contrast with and the influence from China so clearly, while also getting a full North Korean experience.
---
---