Sinuiju Ponbu Kindergarten
Introduction
Location
Sinuiju Ponbu Kindergarten
Visiting Tips
Introduction
Sinuiju Ponbu Kindergarten is the most prestigious kindergarten in the province.
It is well-known around the whole of the DPRK for the high quality of the performance art taught to the kids here.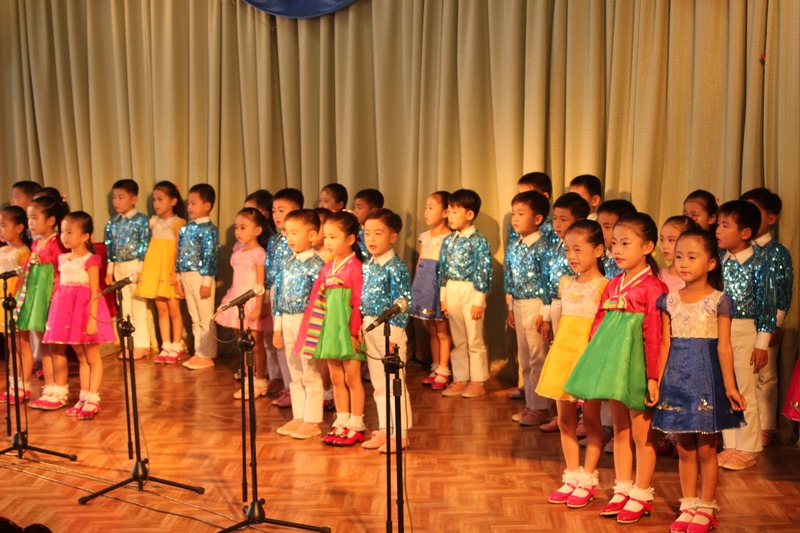 ---
Location
The Sinuiju Ponbu Kindergarten is located in central Sinuiju.
---
Sinuiju Ponbu Kindergarten
As the school is relatively well-funded and has been visited multiple times by the DPRK's leaders this is one of the better-provisioned kindergartens that it is possible for tourists to visit.
While the focus of a visit is inevitably on the final performance by the kids, there is also the chance to look around the other rooms in the facility; playrooms, napping rooms, and the omnipresent and unique-to-the-DPRK rooms where lessons in the lives and teachers of the DPRK Leaders take place.
These rooms exist in every kindergarten, school, etc in the country and are made up of a central table which holds a detailed model of the 'native place' the relevant leader. There are usually three such rooms; for Kim Il Sung, Kim Jong Il, and Kim Jong Suk (wife of the former, mother of the latter) a topographical model of their birthplaces, the significant sites around those areas.
On the walls of the room details of their achievements and photos of them doing significant things.
Kids sit on chairs around the outside of the model and the teacher gives lectures and asks questions which the kids compete to answer first; the more detailed revolutionary knowledge = the better the student, regardless of how many backflips they can do!
If you have attended any of the various Mass Games variants that have been performed in Pyongyang over the years, you will have seen the crème de la crème of this kindergartens kids front and centre in the children's performance section; unicycling, skipping, doing acrobatics and so on.
They are some seriously talented kids and this is the school that has long been famous for teaching them these tricks.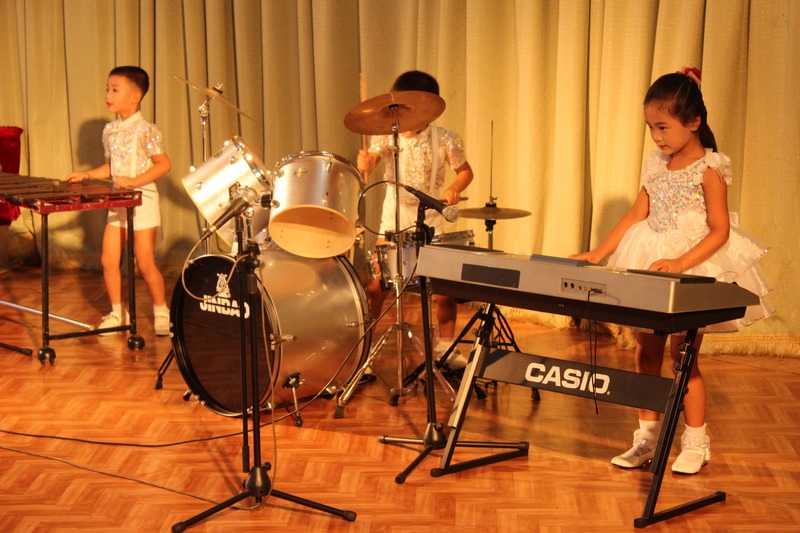 ---
Visiting Tips
A visit here can last as long as an hour, with a performance at the end of quite intense skill featuring music, dance, acrobatics, and much more which lasts around 45 mins.

The performance is frightening, impressive, and uncanny all at the same time.
Something not to miss when visiting Sinuiju!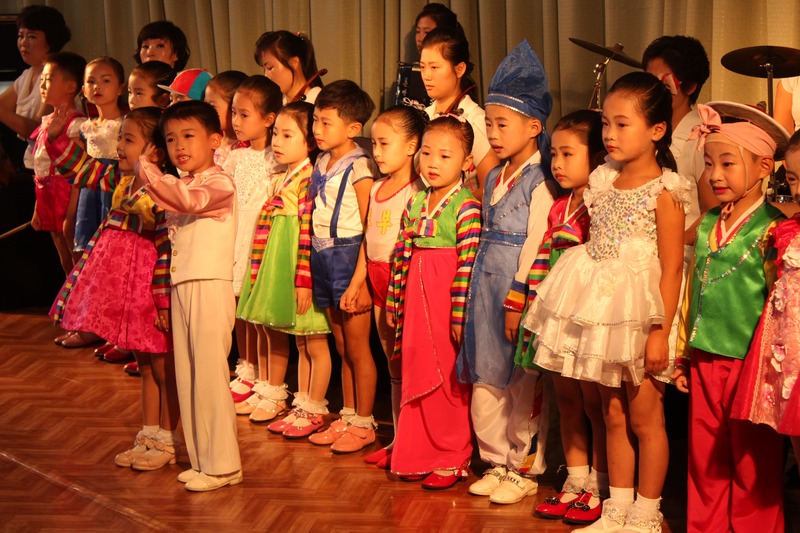 ---
---
Interested in a tour to North Korea?


Travel to

North Korea

with the only
North Korea travel experts, Koryo Tours
North Korea Travel Guide PDF | Sign up to the mailing list | About Koryo Tours