The South Pacific's best-kept secret?
I wish it could stay that way, and I could keep this find to myself. But sharing is caring. And the Solomon Island's are gradually opening up to tourism and in a sustainable way.
There is truly something for everyone in the Solomon Islands. Except for those big city and party lovers. There's not many skyscrapers or clubs around - but even you guys need a break in the world's best-kept paradise island group.
Surfing, snorkelling, coral reefs, historical sites, discovery, adventure, culture, private islands, tropical jungle, waterfalls, rainforest….
I could keep going.
But I'll keep it to this list and leave you some surprises for when you get there.
And you should get there quickly. The Solomon Island's is surprisingly accessible from Brisbane, Australia, for the number of people who have actually ever heard of the Solomon's.
The secret won't be kept for long.
---
1. It's BEAUTIFUL
Before we start, we need to mention this and get it over and done with. You know all those images you see of turquoise blue waters, white sands, palm trees, and small island archipelagos? Now picture the MOST BEAUTIFUL one of these you've ever seen, times it by 10 and now you're close to what it is like to see the Solomon Islands for yourself.
The only regret I have of visiting the Solomon Islands is that it's kind of ruined it for me. No snorkel will ever be the same, no sand as white, no fish as colourful, no sunset as picturesque.
Oh and there's over 900 of these beautiful islands to explore.
So best times the image in your mind by 900, then you're at Solomon Islands beauty level.
---
2. No Tourism
The Solomon Islands is one of the last places in the Pacific that remains truly undiscovered. You can't keep 900 islands secret for a long time though, and this is sure to change in the future.
For now, though, tourism and the tourism industry in the Solomon's remains largely non-existent. And this is certainly something you should embrace.
Whilst it takes travel back about 50 years when not everything had a blog written on it, it does make things a little bit more difficult to navigate. But this is certainly the fun of it. This is true travel and adventure. Don't worry - people there still speak English a lot, there is some information out there (sorry you're not the next Robinson Crouseux just yet) and there is also a tourism office in Honiara to visit if you find yourself stuck.
You won't find people trying to rip you off or sell you things all the time, but don't expect your taxi drivers to know the spot you'd like to go to - even if it is a famous attraction in that area.
---
3. Experience & Explore
It's not been done yet. Forget Google and forget Lonely Planet. You're the pioneer here. Let your true explorer flourish as you discover new things and create your own beautiful experiences.
The Solomon Islands is literally waiting to be discovered, and if you don't, someone will have that adventure for you.
Some day soon, the secret will be out!
And, you won't be disappointed.
From Honiara on the main island, it's easy to do some island hopping for the day, hire a boat and catch the sunset from a different island nearby and return later that evening, or spend a couple of weeks exploring the over 900 islands - 150 of which are inhabited.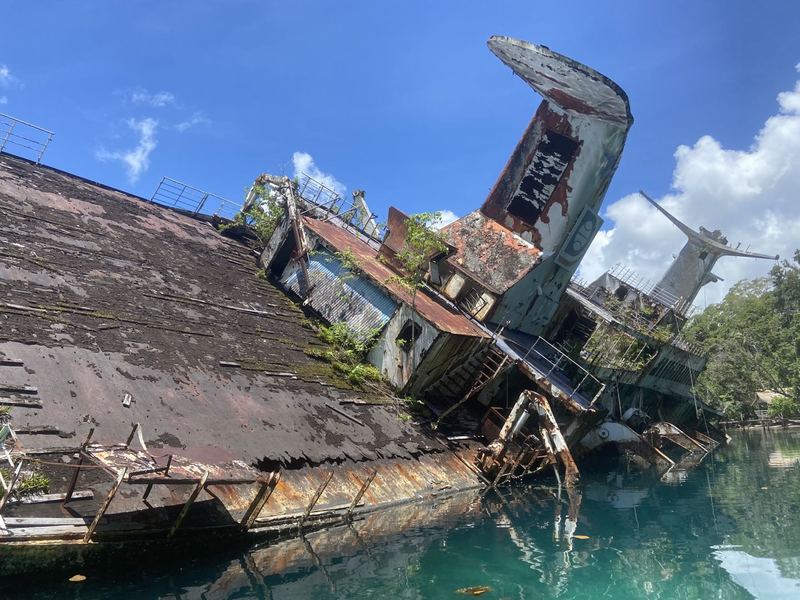 ---
4. Digital Detox
Need a break from everything? A place to escape? Switch off from life?
The internet isn't the best in the Solomon Island's. Don't expect free WiFi, or even WiFi to be available - and even if it is, the connection will be slow at best. You can purchase a local SIM card but Data is expensive.
Embrace this. You're here for a reason.
To relax and explore.
You don't need your phone. Put it away.
---
5. Best Diving in the World?
Apart from some of the clearest waters and largest varieties of sea-life in the world, diving in the Solomon's also offers you numerous shipwrecks, WWII artefacts, and untouched and unspoilt coral reefs. The dive site at Guadalcanal is considered one of the best dive sites in the world. The wreck dives of Kyushu Maru and USS John Penn have one of the highest fish counts in the world.
If you're lucky on your way out, you may also be joined by some dolphins, too.
Dive companies are conscious about protecting the local wildlife and reefs, and dives will generally include no more than 4-6 people.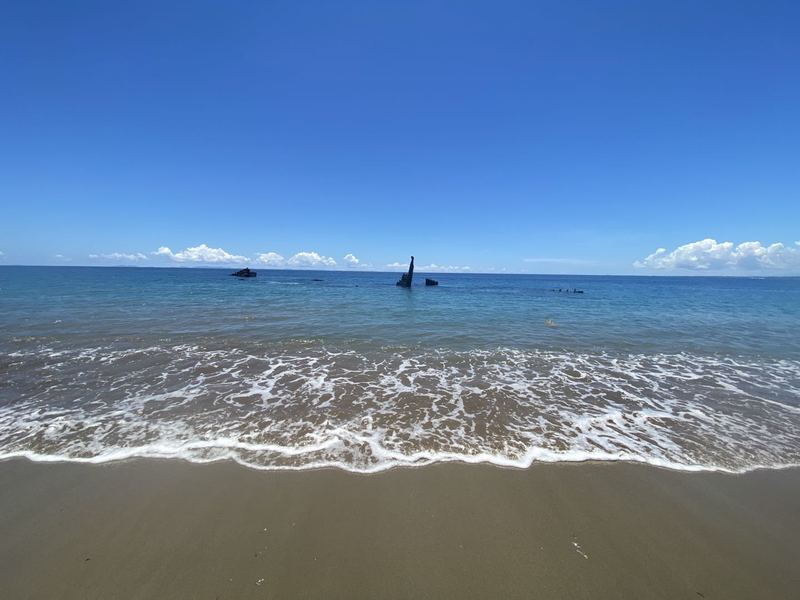 ---
6. Over 900 Islands to Explore
With over 900 islands to explore, there is always something new to discover. Many of these islands are uninhabited but good to visit for a day trip or a couple of hours out. Many islands are close to each other and just a short boat ride away, whilst others may take a few hours in a boat.
What's for sure is that with so many islands, there's always a place to escape to if you need your own island paradise or always something new to discover.
---
7. History
Solomon's is a must for history buffs. WWII history can be found everywhere in the country. Literally. Both in the waters and on land. In Honiara town centre alone you can accidentally walk past WWII equipment, and go further out of the city there are tanks lying around if you know where to look.
In the water, it's a different story, with shipwrecks and WWII relics galore.
From the moment you arrive at Honiara airport you've arrived in history. This landing strip was the very strip that the Americans landed on after the attack on Pearl Harbour in 1942.
Just outside of Honiara centre, you can visit various war memorials such as the Guadalcanal American Memorial and Japanese memorial on Mount Austen. Visiting these memorials will also provide you with a beautiful view of Honiara city as you head high up into the hills surrounded by lush rainforests.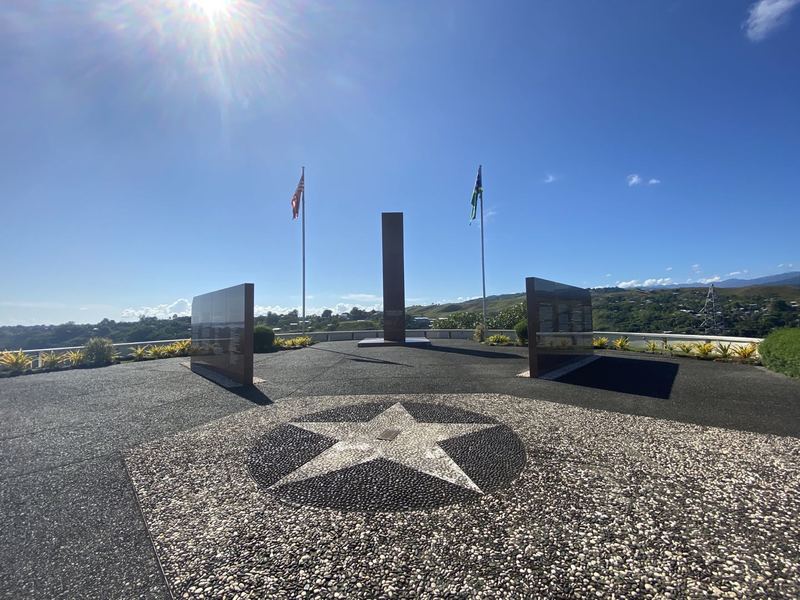 ---
8. Water sports
Now we've covered how beautiful the waters are when you're underneath them, you can also enjoy life on the water. Surfing, paddle-boarding, kite-surfing, water-skiing…
You'll be able to enjoy the coral reefs and fish even from surface level through the Solomon's remarkably clear waters.
---
9. Local People & Rich Culture
With three different ethnic groups (the Melanesian, Micronesian and Polynesian) speaking a total of over 70 different languages, culture in the Solomon's is deep-rooted and rich.
Learn about shell money and try out riding in a dug-out canoe. Visit a culture village and witness traditional performances, learn about headhunters and skull shrines, and embrace a truly authentic culture that remains largely untouched.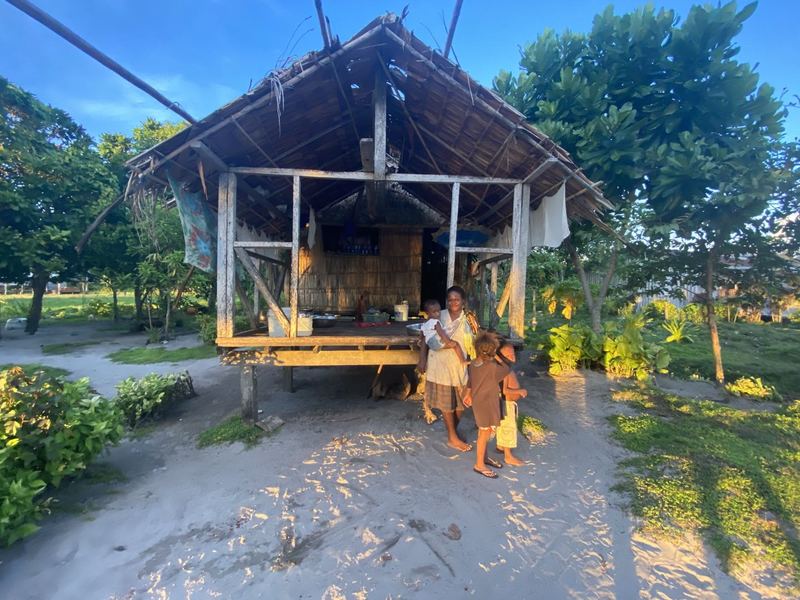 ---
---