Annyonghasimnikka, jonun Gregimnida!
(Hello, I'm Greg!)
I grew up in Budapest, Hungary and have been living in China for over four years (after spending half a year in the Netherlands and Israel, each).
Pangapsumnida!
(Nice to meet you!)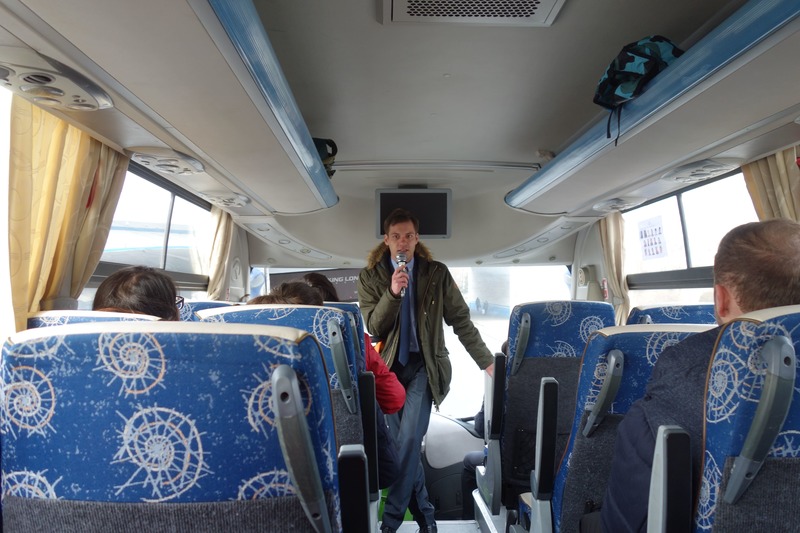 ---
How I became a Tour Leader in North Korea
I like to say that my story with Korea started when I was two-months-old.
Hungary used to be a socialist country and such a brotherly friend of North Korea (later it also became its first traitor).
My grandfather was a high-ranking military officer in the Hungarian People's Army and in 1988 he and my grandmother had a chance to visit North Korea as a part of an official delegation.
Because of this, I grew up noticing the odd North Korean souvenir around, and my grandmother often told stories about their visit. Especially about their Hungarian-speaking guide who spent some of his childhood years in Hungary as an orphan of the Korean War.
Because of my grandparents' travel memories and the historical background of Hungary, I have always wanted to travel to North Korea to see it for myself: to have a sense of how the vibe of our country must have been during socialism and my grandparents' childhood.
(Although it's a faulty assumption as Hungary had its own way of state-socialism from the mid-60s, so did Korea start to develop their own characteristics since the Khrushchev-era).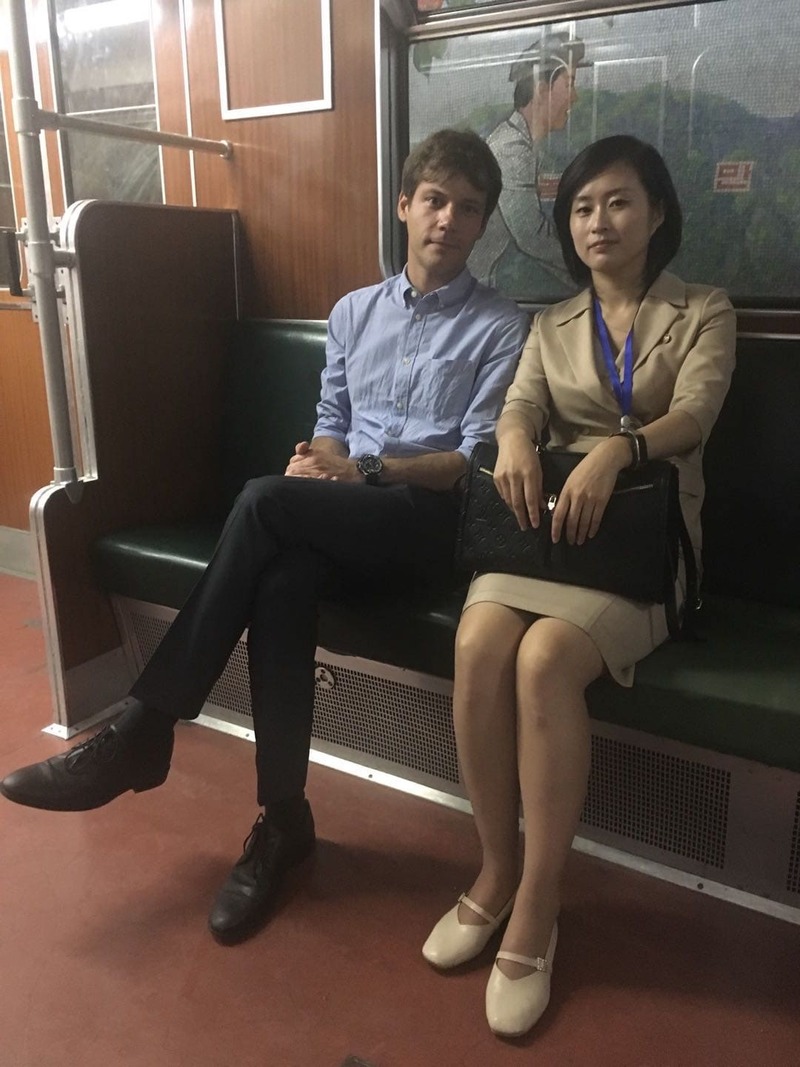 During university, I was working in a summer camp in the US and I decided to save up for a tour to North Korea.
I even signed up for a tour, but this would have been February 2012 just after Kim Jong Il passed away and my family suggested to postpone my trip till the new leadership consolidated its power etc.
So I postponed my trip and when I became China-based I finally realized my dream in June 2016.
My trip wasn't like any ordinary trip.
It was also an "intellectual journey" (especially the travel journal writing process after my trip).
As the authors of Model City Pyongyang pointed out, Pyongyang has "its own strange kind of beauty" which did mystify me for the first sight and the same realization struck me as it did Lankov that people just go about their own life regardless of the system and what the media and other accounts suggest.
This cognitive dissonance led to a rather interesting intellectual process and I knew that this will not be my last trip to North Korea.
I'm originally a Sociologist and Anthropologist so I wanted to understand the country from a different angle, through understanding the culture and society but by the means of their own cultural tools rather than a descriptive outsider (not to mention that I didn't even want to hear any more about the political and security policy approaches).
When I was about to quit my job in China, I saw a post on Koryo's Facebook page looking for interns.
I applied, got in, and at the end of my internship I was offered a full-time position.
So here I am.
---
What is Your Favourite thing to do in North Korea?
Slurping cold noodles!?
But joking aside: I love being with the guides and also taking our tourists for a stroll in Pyongyang.
And the War Museum, I love the War Museum.
Each tour starts with a meeting with the guides when we discuss the itinerary, catch up, etc.
It's a healthy mixture of a business meeting and a night out with friends and involves a lot of joking around, teasing, and some whiskey or soju.
It feels like returning home from my journeys and grabbing a drink (or two) with friends upon my return.
I might be infamous for my Pyongyang walking tours among the guides and sometimes you can see the terror on their faces "Aigo, here he goes again", but going for a stroll in Pyongyang gives you a feeling of some degree of liberty and our tourists also seem to enjoy it a lot.
You more or less do as what you would do in other places where there are no restrictions on tourism and you also become a part of the city.
Street-level is definitely different from bus-level.
It broadens your possibilities, and also some of the best conversations evolve during these walks.
It's like going on a date with your guide.
We joke a lot about it with Zoe, but I'm a museum (and revolutionary site) geek as I love narratives.
There is a lot in Korea.
I believe that the Victorious Fatherland Liberation War Museum is a world-class museum with its displays, artefacts, and dioramas.
I always find something new, test my Korean knowledge, and I wish that at one point I will be able to tour the museum with my own pace.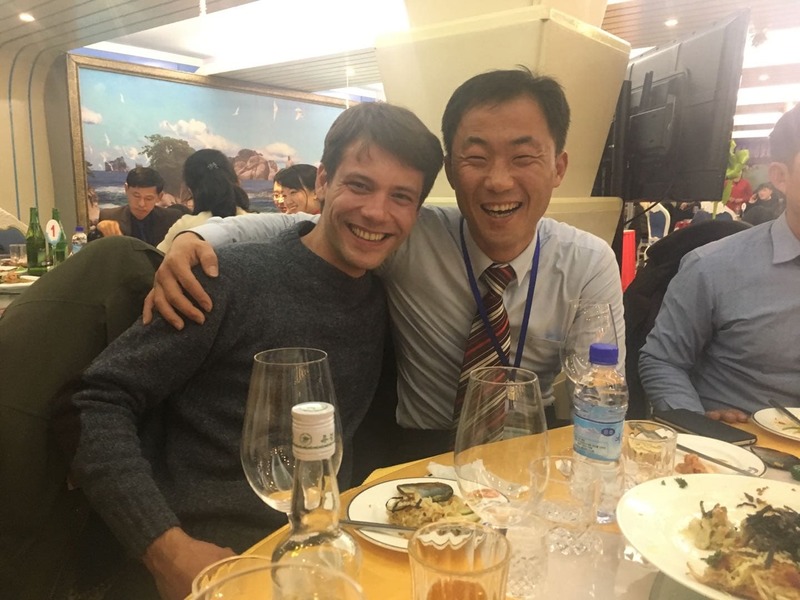 ---
Do you have a Favourite North Korea Tour? And Why?
If you were to ask my colleagues, they would answer this question for me without any hesitation;
Dragon Boat Festival Long Weekend Budget Tour.
I'm very protective about this tour, along with The Liberation Day and Mt. Paketu Tour.
As they're run today, they're my creation and we had very positive feedback.
It's always rewarding when what you envisioned when planning a tour is realized.
When I planned the current version of our Dragon Boat Tour, I wanted something 'different'.
What would I do if I visited a city for a long weekend?
My idea of an ideal vacation is an active holiday.
That's how the morning runs on Pyongyang's Sports Street and the Pyongyang city cycling has been incorporated to this tour's itinerary.
It's also 'off the beaten track' in a sense that it stays in a hotel less frequented by Western tourists, the Ryanggang Hotel.
The staff there are really nice. Their Korean breakfast worth waking up for it (well, you're up at 6 anyway for the morning run), and you don't have to wait for ages for the elevator.
The Liberation Day and Mt. Pakedu Tour was originally a part of a bigger project: a tour that would have visited the "two sacred mountains" of Korea, Paekdu in the north and Halla in the south.
So when I was planning this tour I had the parallels in my mind as well as showing as many aspects of everyday life as possible.
It focuses on the cultural and geographical unity of the Korean peninsula.
Unfortunately, not many people have 19 days to spare for a group tour but nevertheless, the North Korean part has been realized.
---
Favourite country/city travelled so far and why?
A Hungarian philosopher once said that it doesn't matter for her whether she stays in the Hilton or in a tent, what really matters is who she is staying with.
That's very much true for me about travelling.
However, I have a strong preference towards East Asia indeed.
And the all-time favourite is Korea.
Not North Korea, not South Korea but Korea.
I just feel comfortable there, the cultural code and the cuisine are familiar.
I love kimchi, the soups and stews, the side dishes, soju, makkoli (and the drinking culture in general), hiking, and the jjimjilbang (Korean spa).
And the level of politeness and formalities kinda fit my personality.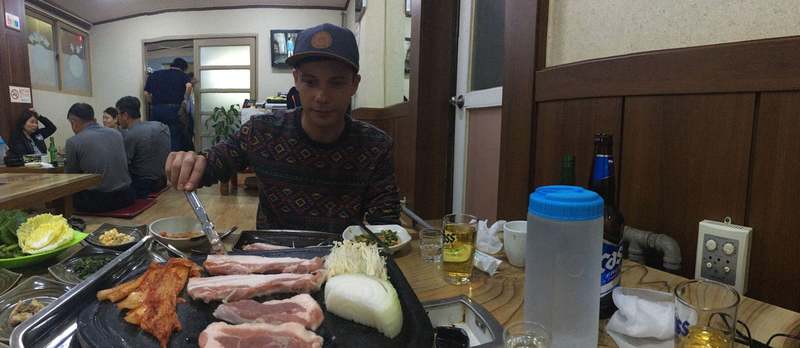 ---
Do you have a tour ritual, before and after the tour?
Not really.
Well, I like to fill out the entry (and exit) forms the day before still at the office.
I also have a weird way of packing. I plan what will I wear each day and fold the clothes for a day together making small packages.
It helps me to track if I packed everything I need and it's also easier and neater to live from my suitcase day-by-day (in most places you don't spend more than one or two consecutive nights).
It usually happens early in the morning on departure day as I still do laundry the evening before.
---
Bonus Question!
A question you're always asked by people but hate answering?
Do you speak Chinese?
It's really embarrassing but I don't.
I didn't plan to spend more than a year in China (it was supposed to be just a gap year before my PhD) and by the time it became obvious that a longer period of my life will be China-based, mastering Korean became more important.
And it's impossible just to "pick up" Chinese on the street.
With my skills at least.
Thanks, Greg!
---