Simply put yes North Koreans can travel abroad. However, only a selected few.
So how do North Koreans Travel Abroad?
We often say that the North Korean experience starts at Beijing Airport at the Air Koryo check-in counter.
The check-in process from the passenger's point of view for Air Koryo is like for any other airlines at Beijing Capital Airport, only that it's much slower.
The reason for that is twofold;
1. Air Koryo is cut off from the international ticketing systems as a result of the sanctions and hence each passenger's name has to be identified on a printout passenger list and put into the Air China Ground Handling system manually.
2. Koreans travelling home tend to have a lot of check-in luggage which slows down the whole process.
(NB: Air Koryo allows plus 10kg on Business Class for the Beijing-Pyongyang route than the other way round).
This is amplified by the fact that Beijing security screening takes place at the check-in desks.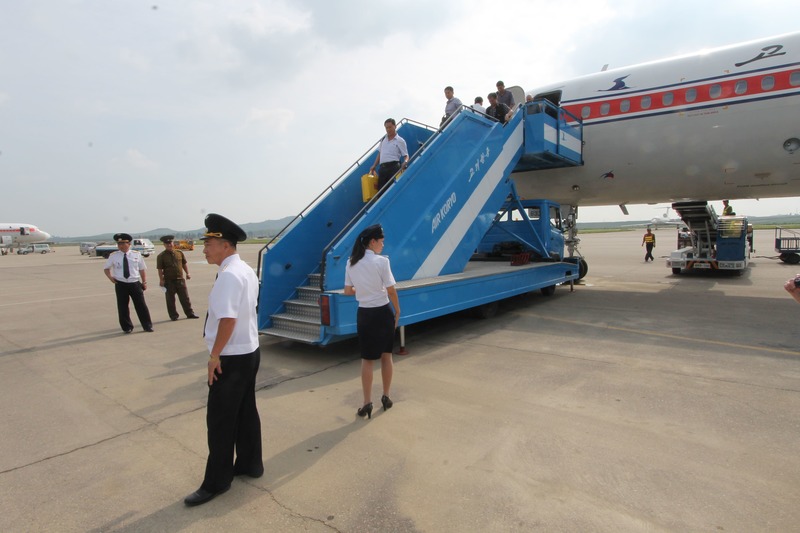 A typical scene at the Air Koryo check-in counter is long queues of trolleys packed with suitcases and carton boxes and people chatting and negotiating with Air Koryo ground staff.
(Not to mention the duty-free shops where Korean who return from overseas stock up on 7 Star and Mevious cigarettes, and whiskey.)
One of the most typical realization of travellers who check-in into an Air Koryo flight is "oh, I didn't know North Koreans can travel abroad" which leads to the question;
"Who are these Koreans"?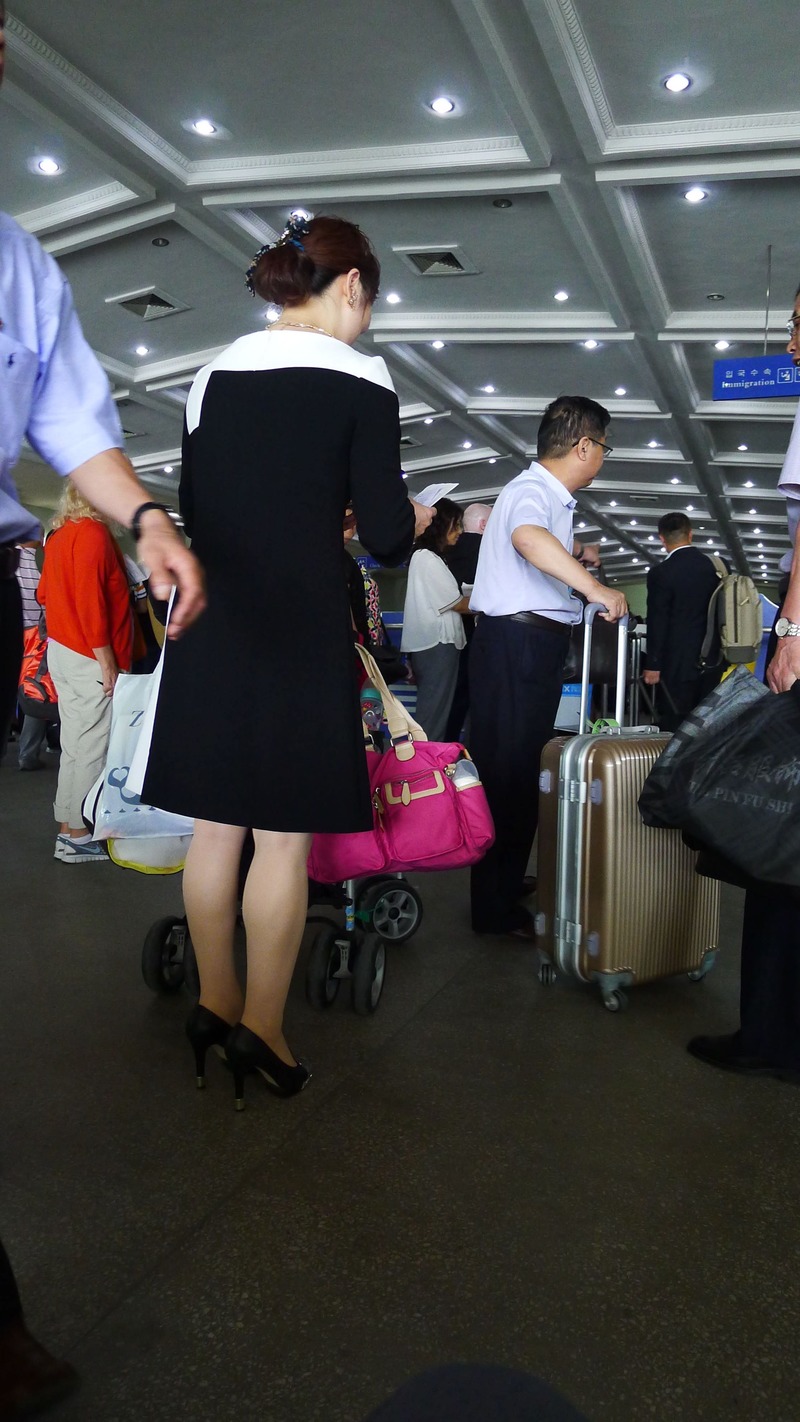 ---
A Brief History of North Koreans Abroad
During the Korean War (1950-1953) North Korea sent orphans of war and students to study in allied socialist countries.
In November 1951, 200 orphans of war arrived at the Hungarian capital, followed by 21 students in January 1952 to study at universities, colleges, and polytechnics. Throughout the 1950s, around 1,000 Koreans lived in Hungary. Among them, 379 studied at different universities.
According to Hungarian archives, in 1953, North Korea planned to send around 1,500 students to study abroad while Lankov claims that ca. 1,800 Koreans lived in the Soviet Union during the 1940s and 1950s.
Some of these students married to women in their host countries and returned with them throughout the 1950s.
In 1962, there were Soviet (around 70-80) and East European wives living in North Korea, among them 2 Hungarians.
Throughout the 1960s the number of Koreans living and studying abroad decreased dramatically as the country started to shift away from the Soviet Union and systematically closed down. This was also the time when foreign wives were urged to divorce and return to their homelands.
Korean students in Hungary reappeared again in the 1970s until the late 1980s when Hungary set up economic and diplomatic relations with South Korea.
From the 1980s till the 2010s some North Koreans even visited the US on international school trips, as well as experts in agriculture and computer science.
---
Who are the North Koreans that Travel Abroad?
Travel for leisure is unknown for North Koreans. At least internationally.
Domestic tourism In North Korea has been on the rise since 2018.
Also, it doesn't mean that an official trip overseas can't have leisurely elements like sightseeing, excursions, shopping, and the culinary experience. They certainly do.
Leisure tourism apart, North Koreans travel for the same reason as nationals of other countries do; business, exchanges, conferences, international sports events, medical treatment, study and work.
I personally know or met North Koreans who have been to African countries, Bangladesh, Cambodia, China, Cuba, Hungary, Lebanon, Mongolia, Poland, Russia (USSR), South Korea, Switzerland, the UK, and Vietnam.
China and Russia estimated to have up to 20,000 Korean guest works and students, and there used to be a considerable number of Korean guest workers in countries of the Persian Gulf.
Obtaining a passport is not easy though, and they have to be submitted to the authorities upon return from overseas.
Since the 2000s the DPRK started to issue certificates to travel to China and Koreans holding these documents – mostly merchants – can stay for up to 4 days without a visa.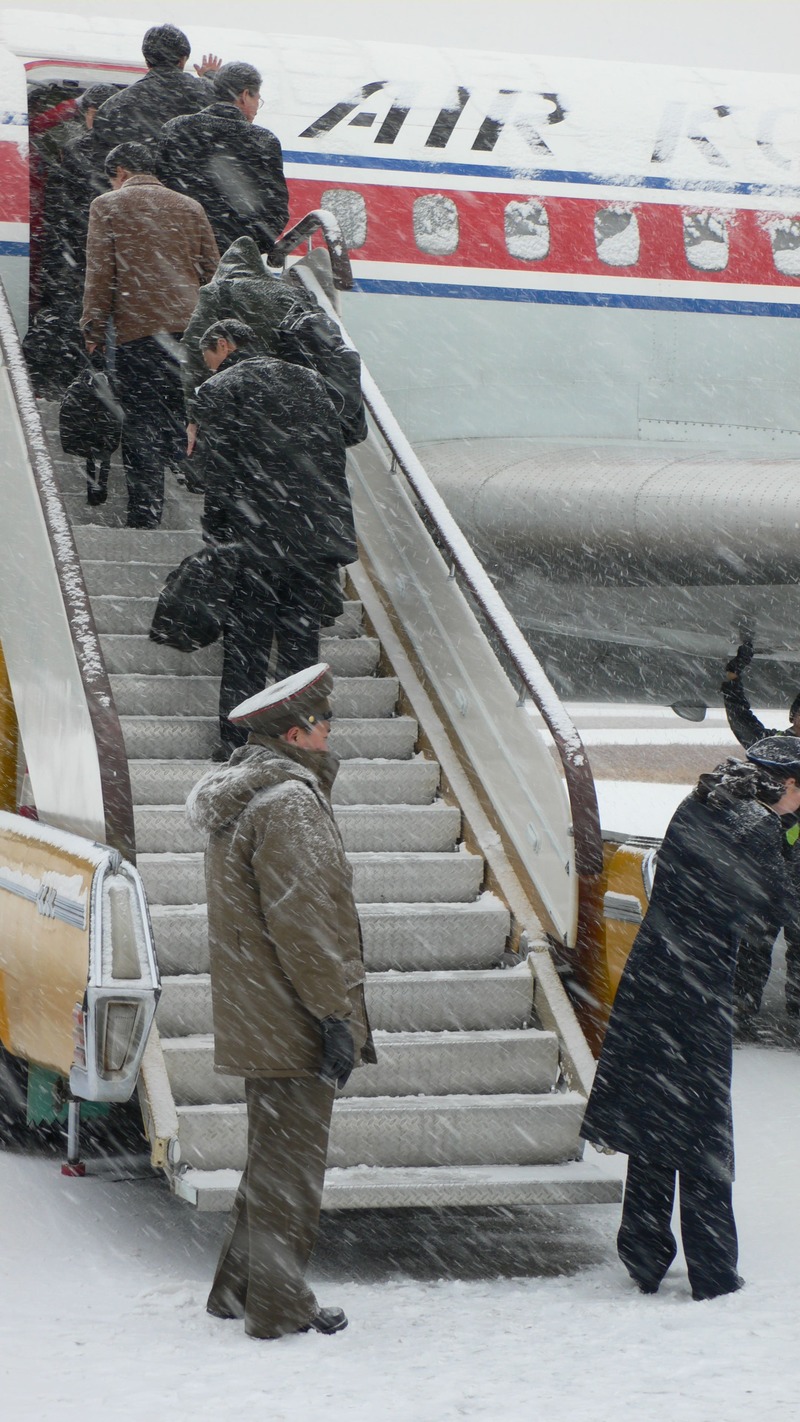 ---
---