Visiting Russia – Cheboksary
Cheboksary is the capital of the Chuvash Republic, within the Russian Federation. The city sits on the Volga River and is home to around 450,000 people (although when combined with the nearby Novocheboksary -New Cheboksary- this goes up nearly to 700,000).
Little-known outside of Russia this is nevertheless a good place to spend a day or two for sure.

In many ways a somewhat typical second-tier Russian city, a pleasant centre ringed by utilitarian tower blocks, still if this aesthetic is something the visitor enjoys then they are in the right place!
Cheboksary has a rich history although it has only been a Russian city since the 18th Century, previously it had been a Bulgarian settlement, Turkish, Tatar, and probably others too.
The current ethnic breakdown is actually majority Chuvash people with Slavs and others being in the minority.
This doesn't really cause any ethnic tension though as sadly there is no friction between the local groups and the larger Russian population.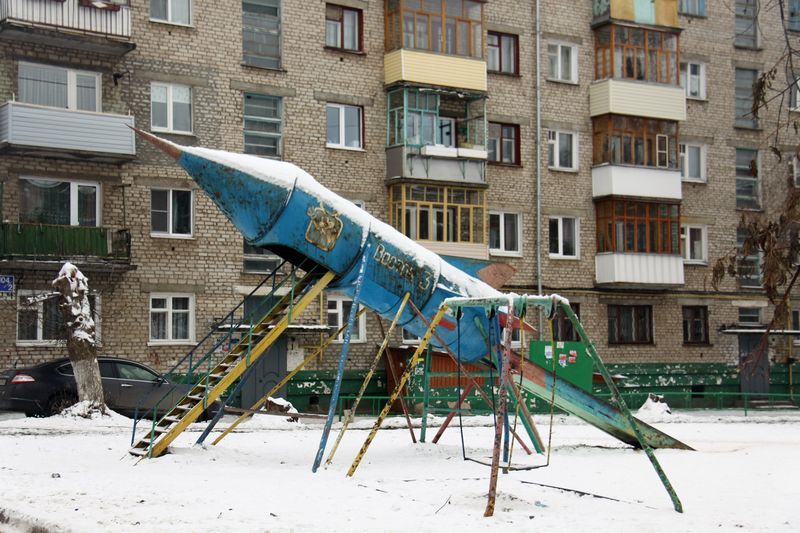 ---
Arriving/Departing
Cheboksary Airport (CSY) is small and simple but quite handy for getting in and out, routes are limited (Moscow of course, plus some other Russian cities) and it is worth bearing in mind that the much larger Nizhniy-Novgorod Airport is only a few hours drive away.
Being on the Volga River Cheboksary is also a stop for the various ships that ply this mighty waterway – passenger boats sail between April and November (when the river is not frozen) and this is a leisurely option to get to Astrakhan, Moscow, Volgograd, and other places.
By road, Cheboksary is less than 3 hours from Kazan, the largest city in the neighbourhood.
On a cheap and simple marshrutka, it is just 90 minutes to get to Yoshkar-Ola.
Getting around the city visitors can choose buses, trolleybuses, and minibuses – all easy and cheap. Or just walk it.
The centre is not too complex, the hills are there but are not too steep. Taxis (official and unofficial) can also be found easily. As with many places in Russia do not expect too much English to be spoken although young people are much more likely to be somewhat fluent or capable in other languages these days.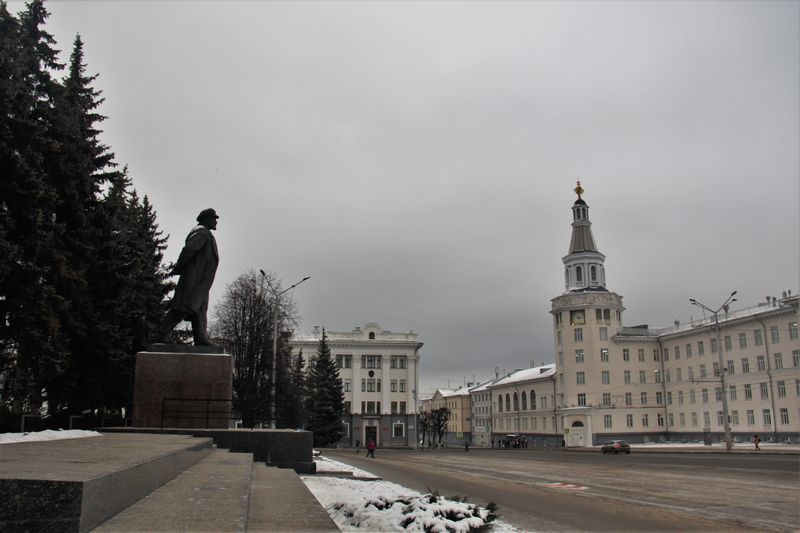 ---
Highlights
Tractor Museum
Cheboksary is home to one of the largest tractor factories in the world and this quintessentially Russian vehicle is well-displayed here at the Tractor Museum. Some basic info in English can be found but mainly it is the rows of examples from the history of the tractor around the world that visitors would come here for.
A bit geeky perhaps but still accessible to the average passer-by.


Volga River Embankment
In the centre of the city this iconic Russian River flows through, a good job has been made of the embankment with cafes, promenades and so on all there to be enjoyed. In summer there is swimming and fishing, in winter there is ice fishing and ice swimming.
Great Mother Monument
A Chuvash woman with her arms spread to embrace her children, atop a tall pillar. This is the main public monument in Cheboksary and stands over the most scenic part of downtown. IN Summer the park around this monument is a popular hang-out.
Chuvash National Museum
Well worth stopping at to learn about where you are.
The Chuvash people are a complex ethnic group of various origins, their story and even their name is not well-known outside of Russia and it is worth seeing what the pre-Russian life here was like, and this museum is the ideal place.
Statues and monuments
We love the statues of Russia and hope our readers do too – here in Cheboksary you can search for the classic canon (Lenin, Pushkin, Gagarin) but there are also some religious leaders, literary figures (Ostap Bender for example), a touching small tribute to people from this area who participated in fighting the Chernobyl accident as liquidators and human robots, a park with Soviet-military vehicles, a massive 'Rosetta Stone' offering translations of Chuvash hieroglyphs into Russian, and much more!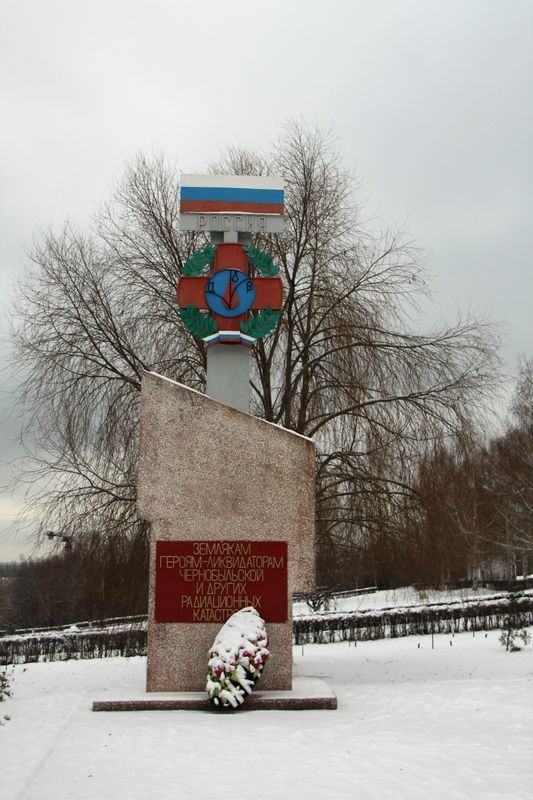 ---
---