Zhan Tianyou Memorial
Location: At the Badaling Great Wall location – get there by car, bus, or two rail options. See below for more detail.

Opening: 09:00 – 16:30 Tues – Sun (closed on Mondays)

Cost: 20 RMB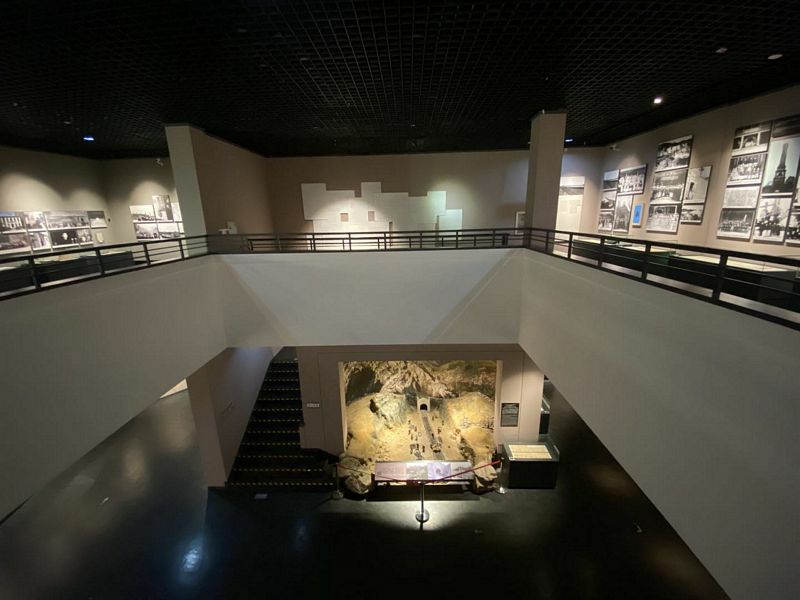 Zhan Tianyou, who lived from 1861 – 1919) was China's greatest engineer, a titan in his field and a man rightly honoured in various ways across the country. His most famous achievement was the construction of China's first domestically made (i.e., not done by foreigners) railway, between Beijing and Zhangjiakou (which passes this site). Zhan is actually buried near here at the Qinglongqiao railway station, a very peaceful spot that the local train can get you to in about ten minutes) but this museum is dedicated to his history and efforts to bring advanced engineering, particularly in the fields of railway construction and bridge & tunnels, to China in the late Qing Dynasty and early Republic period.

Born into a wealthy family Zhan was sent to the best schools and qualified for an overseas study position and attended high school and then Yale University – some of his university books, essays, and paraphernalia from that time are on display here in the museum, along with his favourite Mark Twain book and other foreign items.

After his time in the US, Zhan returned to China ready to do his bit for the modernisation of the country, but the government at the time was wary of these foreign-educated types and blocked him from getting into his chosen field. He did what so many people heading to the east have done and started teaching English. Finally, he was asked to take over a railroad project and spent twelve years working as an engineer on what would expend to become the Peking – Mukden (Beijing – Shenyang) railway. Next, he moved onto his signature line; Peking – Kalgan (Beijing – Zhangjiakou) and from there his fame and prestige expanded as he oversaw all manner of engineering mega-projects across the country.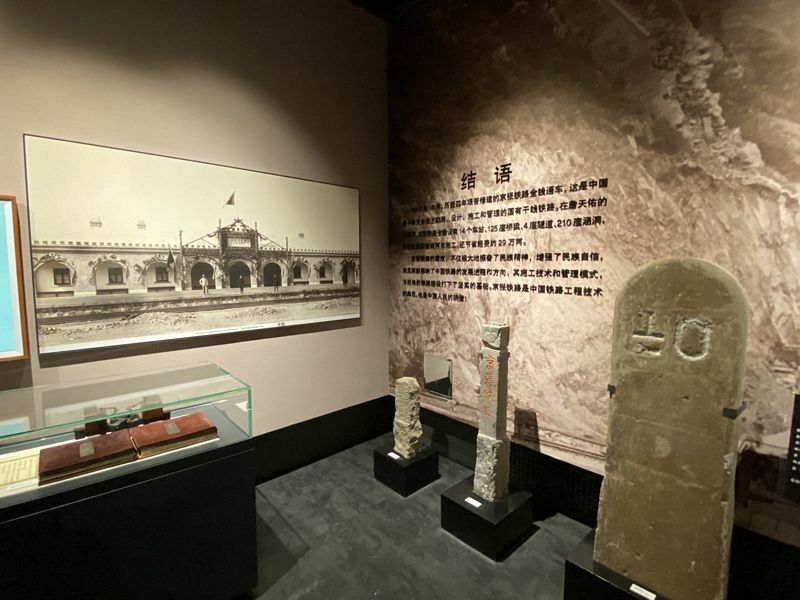 It is a testament to Zhan's mobility in these years that several former residences exist and are preserved; including a small hut at the nearby Shuiguan Section of the Great Wall as well as in Hangzhou, and his native Guangzhou. There is also a statue of Zhan at the Zhangjiakou South Railway Station as well as at the China Railway Museum.

The Zhan Tianyou Memorial is very much a museum rather than just a memorial. Zhan's life story is told in various chapters displayed in Chinese and English – the latter of which he is always referred to as 'Jeme Tien Yow' the transliteration of his name that he used when writing in English and as a student in the United States.

There are a great many photos of Zhan through the years; see the progression from Qing-era clothing and official regalia into the western business suits of the Republic era in the photos, as well as blueprints, engineering tools and diagrams, key pieces of railway engineering material and much more.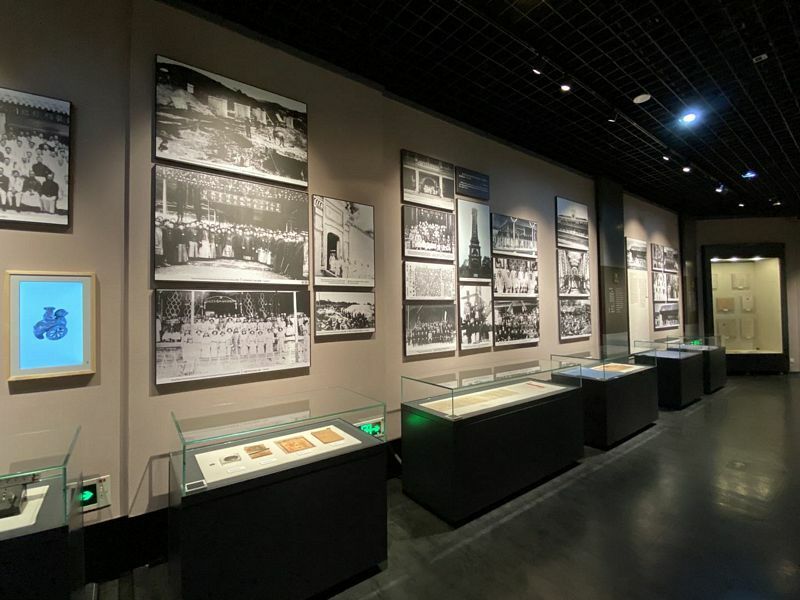 In the centre of the museum are a couple of small dioramas, of railways being built and tunnels dug, one of the most notable innovations of Zhan Tianyou was to dig vertical shafts into the path of tunnels going through mountains, to increase the number of digging teams and speed up the work. In a country that has lately seen a vast increase in the amount of rail infrastructure, bridges, tunnels, and various engineering marvels it is no wonder that Zhan Tianyou has seen his memory noted so widely, as the spiritual father of all of these innovations he is rightly seen as a man to whom much is owed.

The Zhan Tianyou Memorial is nicely done, laid out over two floors, and requires no more than half an hour to have a look around. There is even a small shop with some train-themed items on sale and even some Zhan Tianyou pens and bookmarks for very reasonable prices. Despite being right next to the car park and both train stations for the massively popular Badaling Great Wall it doesn't seem as if many visitors come in here (the staff seemed overjoyed to have a real-life foreigner there, in a place that almost every foreign visitor to Beijing will pass through), so add a bit of time to your Badaling visit to learn a bit about an important and notable guy; the Zhan Tianyou Memorial is well worth your time!

I also got given a free pack of cards with pictures of Chinese locomotives by the staff – I've no idea if this is something every visitor can expect.
The Great Wall Museum of China is around five minutes walk from the Zhan Tianyou Memorial.
At the end of the museum is a long room with a display all about the recent upgrades to the rail system in this area; models of the massive new station, sites of recent building work and so on. it fits well with the theme of engineering marvels, even if the over-bright aesthetic doesn't gel well with the moodily lit memorial part of the museum.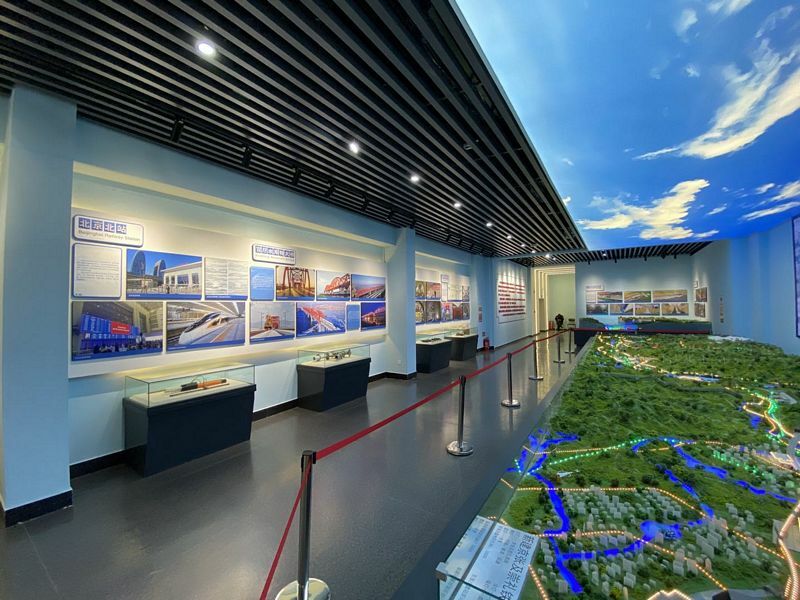 A note on getting here and away – Badaling is not in Beijing city, it is in the municipality but is quite far from the downtown area and nowhere near the subway at all. There are regular buses from Deshengmen Bus Station (next to the old city gate that houses both the Ancient Coins Museum and the Museum of City Wall Defense), which cost almost nothing but take from 1.5 – 2.5 hours. The highway to Badaling can get very congested on busy days. There are a couple of train options as well. From Beijing North Station or from Qinghe Station high-speed trains departs around a dozen times a day, taking only around half an hour to get to the amazing and impressively vast Badaling High-Speed Station. This is how I got to the area on this visit, it took absolutely no time at all.

To travel back to the city though I went to the older and much more basic Badaling Station, just a few hundred metres walk from the Museum. This station is on a suburban line known as the S2 line and the trains here have no apparent timetable, I was told they change literally every day. The train to Beijing comes along and you grab a seat if you can, it takes between 60 – 90 minutes to get to the Huangtudian Train station in the far north of the city proper (you can connect to the subway here though) and costs just 7RMB. The views are amazing, and the windows are huge, the train runs on the route of the first domestically built train line in China (the Beijing-Zhangjiakou line) and is very highly recommended, even if you have to just take a chance on catching a train from here. I took this slow train back to Beijing on this visit, and on a sunny late Friday morning found it almost completely deserted even though there were hundreds of people arriving to go to the Great Wall.

Alternatively almost every hotel and hostel in Beijing runs a daily trip to the Badaling Great Wall – whether they factor in time to visit the Zhan Tianyou Memorial is something that should be asked about.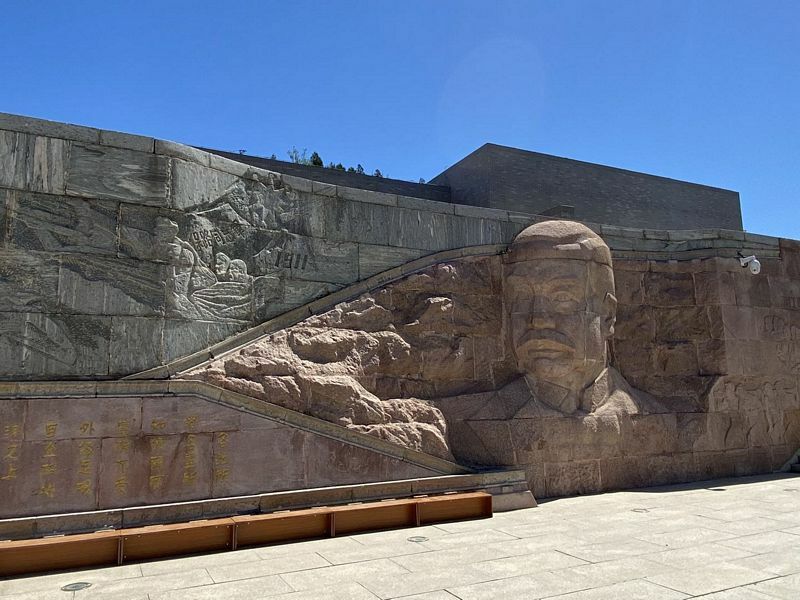 ---
---