National Zoological Museum of China
Location: Datun Road, Chaoyang District, Beijing. Nearest Subway Stations are Olympic Green and Beishatan (both around 750m away)

Opening: May 1st – Aug 31st 09:00 – 17:30, Sept 1st – April 30th 09:00 – 16:00. Tues – Sun (closed on Mondays)

Cost: 40 RMB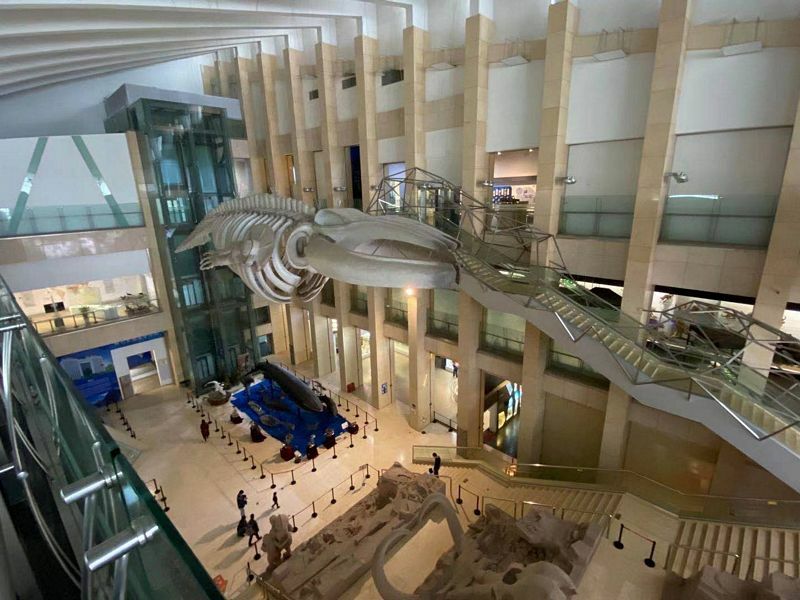 The National Zoological Museum of China is part of the large campus of the Chinese Academy of Sciences, located in the former Olympic village area of northern Beijing, and claims to be the largest zoological museum in all of Asia.

The museum is spread over three floors, from the basement up to a second floor which overlooks the cavernous central hall with the highlight (of the whole place actually) being a Blue Whale skeleton suspended from the ceiling.

This central hall, like much of the museum, is poorly lit though, giving the impression of not being fully open, which is a pity as this is the view given upon entry to the museum itself.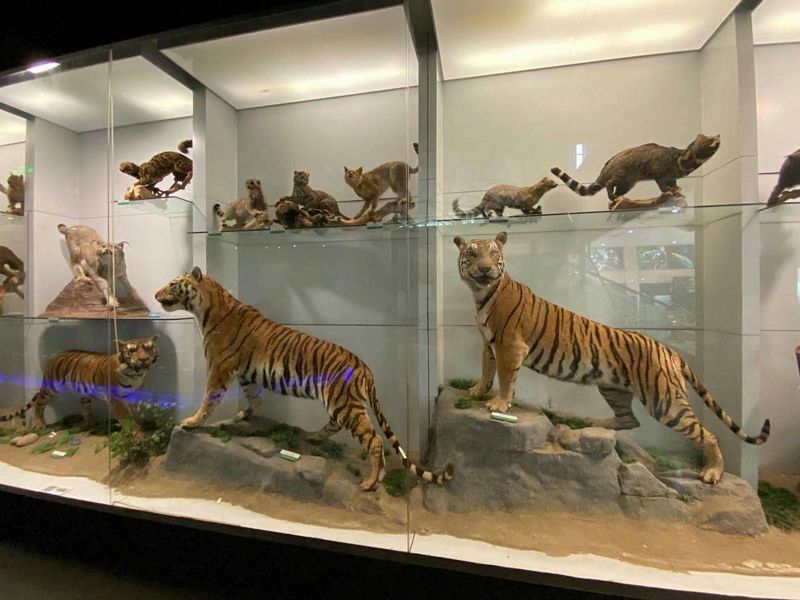 Down in the basement there are halls for Animal Diversity and Evolution, Invertebrates, and a gallery explaining how quarantine and biosafety works at the borders of China – the import and export of endangered animals being an ongoing issue in China. On the first floor there are two main sections; Avian creatures and Endangered animals. This latter being the most popular with the school groups visiting at the same time as me due to the stuffed tigers, bears, and various deer. This is the best place to start actually and at this point you realise that the museum is mainly a collection of taxidermised animals with the names in Latin and Chinese, plus some basic explanations in Chinese only. Its very educational for kids, but for anyone who has ever been to any kind of zoological Museum elsewhere it isn't the most enlightening experience.

However up on the second floor there are some good collections of insects and butterflies, well displayed on pins, plus an exhibit of humans and animals working together (well, it's mostly humans eating animals, but if that passes for 'together' then that's what is shown!).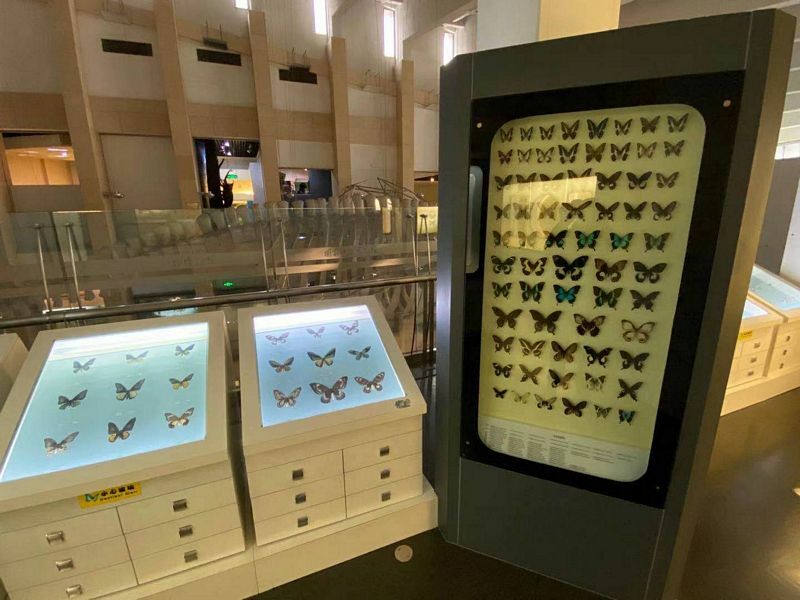 In the basement there is a 4D cinema with an educational film shown twice a day, and there is also a quite nice shop, selling an odd choice of plastic toys, magnets from other places, and very fairly priced tea and coffee.

The Zoological Museum of China isn't designed to attract foreign visitors specifically, as the exhibits are not particularly unique to Beijing or China and the explanations are not translated, so if you visit as a foreigner you are likely to be the only one around, but local kids seem to really enjoy ti and at least one I saw seemed to be finally making the connection between animals and meat, and to be struggling with this reconciliation.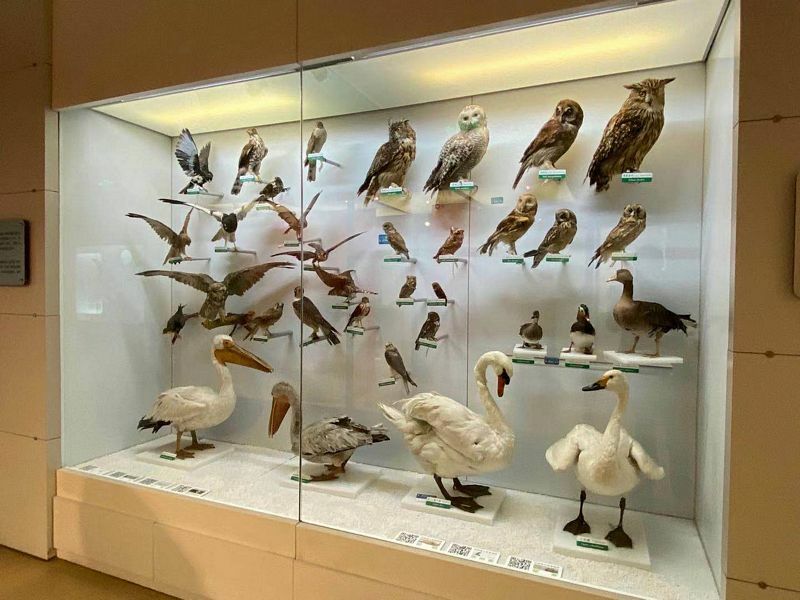 Aside from the lack of decent lighting the main let down was that not a single one of the interactive screens or exhibition-specific electronic displays was working, not one of them. I asked if they had been turned off and was told they just didn't work. All of them? Yes, all of them today but they will be fixed soon (apparently). Basically this spoke volumes about the museum to me; it is just not as good as it should be, has been allowed to gradually break down, hasn't been pushed to upgrade or to make more of an effort. Would I recommend it though? Not to visitors to the city unless they have kids with them who have never been to a similar museum or a zoo before, other than that this can be avoided with no great loss at all.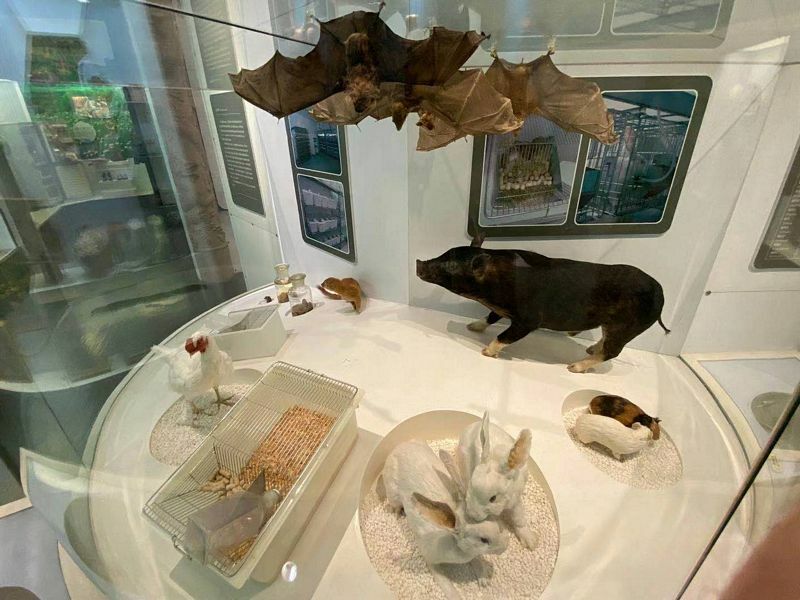 ---
---