Bhutan Travel
Bhutan is a country unexplored by many.
It's a small landlocked country, covering a total area of only 38,394 km².
Wedged between India and Tibet, Bhutan doesn't get much attention. Few people have even heard of the country, let alone could recognise a map of Bhutan or even think to travel to Bhutan.
Could Bhutan be one of the best-kept secrets?
Its lack of tourism is a big reason why you should visit alone. But the lack of visitors per year also means that you can enjoy the stunning landscapes and deep-rooted Bhutan culture in relative peace.
Let's take a look at how you can travel to Bhutan and more importantly, why Bhutan travel should be on your travel bucket list!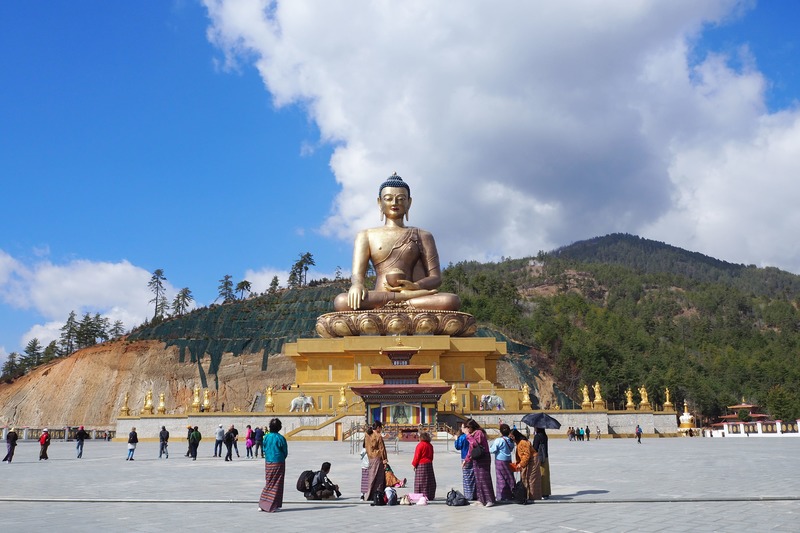 ---
World's Happiest Country?
Bhutan has long been known as one of the happiest countries in the world.
It is currently ranked at 8th happiest country in the world, and the happiest country in Asia.
It is the only country to measure GNH (Gross National Happiness).
The 4 main pillars of Gross National Happiness are;
1. Sustainable and equitable socio-economic development
2. Environmental conservation
3. Preservation and promotion of culture
4. Good governance
Landscapes
As well as a strong government with a monarchy loved by the people, a solid contribution to the happiness in Bhutan is surely down to the fact that everywhere you look you can see incredible landscapes and endless mountain ranges.
Bhutan borders the Himalayas, and there are a few spots in Bhutan to get a good look at this famous mountain range. One of these includes flying into Paro international airport. This is supposedly one of the most dangerous landings, but if you have good weather, it's also one of the most unforgettable, as your plane makes skilled twists and turns to work itself around the mountains and land you safely.
Bhutan isn't a built-up country. In fact, you'll be hard-pushed to find a building with more than 6 floors, even in the cities and the capital. It's not crowded, and there is nothing blocking those killer views that go on for miles and miles.
Tiger's Nest Monastery / Taktsang
This one almost speaks for itself.
No visit to Bhutan is complete without visiting the Tiger's Nest, a monastery balanced somewhat precariously at the edge of a cliff, with a sheer drop below.
Hiking to this point takes a few hours, but it's completely worth it!
The story behind this unique monastery is that Guru Rinpoche was brought here by a flying tiger from Tibet. Guru Rinpoche is who brought Buddhism to Bhutan.
If you go during off-season, it will be much quieter and the narrow stairs and pathways will be all yours.
Read more on Tiger's Nest here.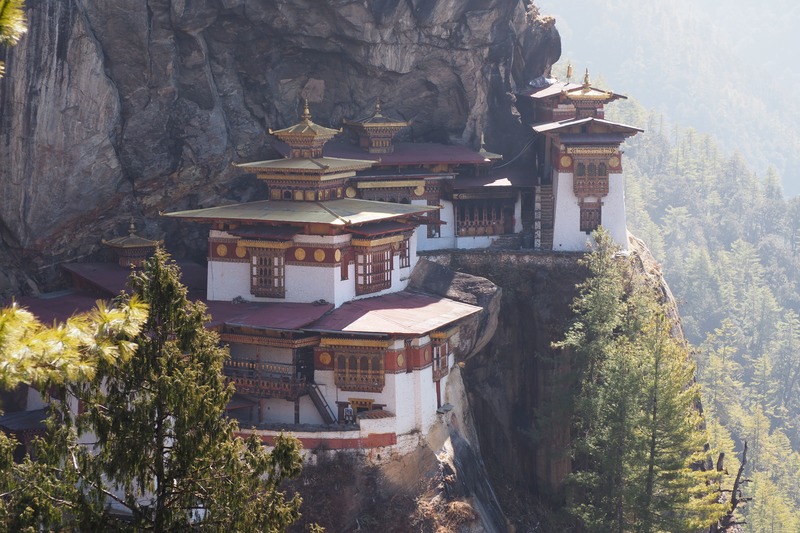 Few Tourists
The small tourism industry in Bhutan is not due to the fact that there is nothing to do there, or that it's not an interesting country to visit.
In fact, it's quite the contrary.
Bhutan prides itself in its beautiful Himalayan landscapes and strong history and culture that it doesn't want to compromise these by promoting tourism to the country.
Instead, the tourism policy in Bhutan is based on "high value, low impact".
This unique policy keeps tourism at bay, and whilst it means that visiting Bhutan gets very expensive, it also means that the government can preserve a rich culture. Bhutan is a raw country, with many men and women walking around their daily life wearing traditional Bhutanese clothing, and absolutely no Starbucks or McDonalds in sight. The streets aren't crowded, and with the sight of endless mountains as a general backdrop, it is extremely calm and peaceful.
Guided Bhutan Tour
Whilst for the avid traveller, a guided tour may seem like a stifling nightmare, having a guide in Bhutan heightens the experience a lot.
Unlike travel to North Korea, you don't have to be with your guide 24/7. You can walk around freely, go to bars, restaurants, cafes, hang out with the locals... etc.
Having a Bhutan tour guide with you simply means that you learn a lot. And I mean a lot.
The tour guides in Bhutan are highly trained and know heaps about their country, as well as the individual sites they take you to.
Take the opportunity and learn from the locals!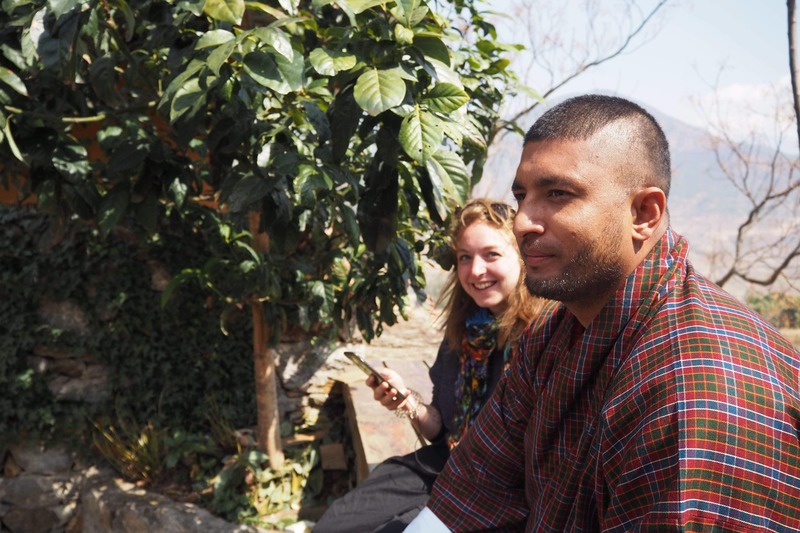 Bhutan People
Bhutanese people are kind, gentle, and very relaxed!
This complements very well with the chilled-out lifestyle the Bhutanese lead and the calm atmosphere the entire country exudes.
By getting to know Bhutanese people, you will get to know the country and the culture much better.
Bhutanese people pride themselves in their deep-rooted history and culture, and you will often see them wearing traditional Bhutan clothing.
Detox
Enjoy the detox that Bhutan travel brings.
Smoking is not allowed in Bhutan. So I guess you're stuck to breathe the fresh mountain air only!
Locals don't drink a lot of alcohol (although it is available), and you're surrounded by vast mountain ranges that make for a patchy internet connection at best.
You can get a SIM card on arrival to Bhutan, but don't count for super-fast 4G wherever you go.
If you're going to Bhutan, you will be travelling through small villages and vast expanses of nothing but land.
What's more, Bhutan as a fairly closed country has yet to be fully hit by the electronic craze that has taken the rest of the world. Whilst you can find TVs and smartphones much more than before, Bhutan is still relatively behind on the electronics front.
Put your phone down, resist the temptation to take pictures all the time, and enjoy the detox.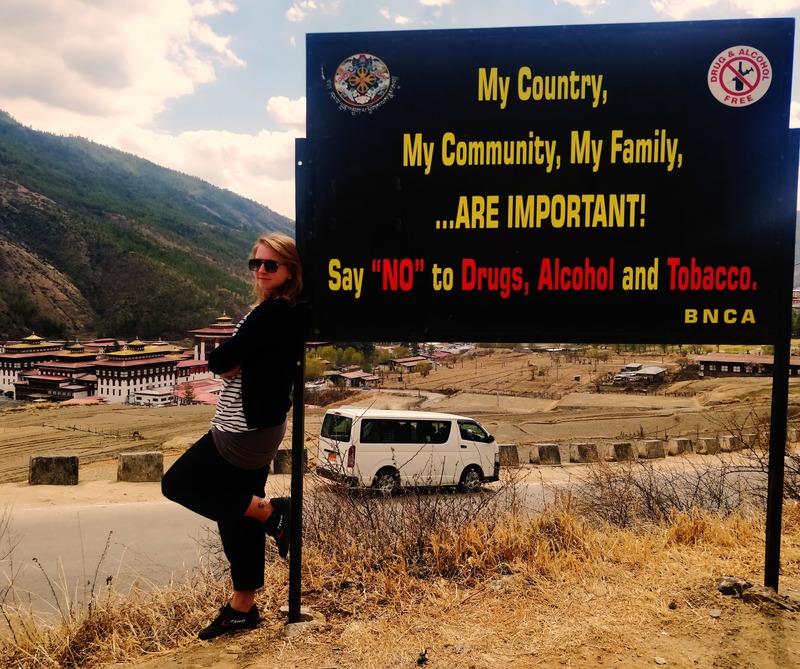 ---
How to Get to Bhutan
You can get to Bhutan by land or plane.
Travelling to Bhutan by plane is the most popular.
As of March 2020, Bhutan has only one international airport (although others are under construction/have been put in place in the past).
The national airline 'Drukair' operates the following flights;
New Delhi & Kolkata in India
Kathmandu-Nepal
Bangkok-Thailand
Singapore
There is a flight from Paro to Bangkok via Kolkata and Bangkok to Paro via Kolkata every day and there is a flight from Delhi to Paro via Kathmandu on Monday, Thursday & Saturday and Paro to Delhi via Kathmandu on Wednesday, Friday and Sunday and fly back the same.
There is a flight from Singapore to Paro via Kolkatta on Monday, Wednesday and Saturday.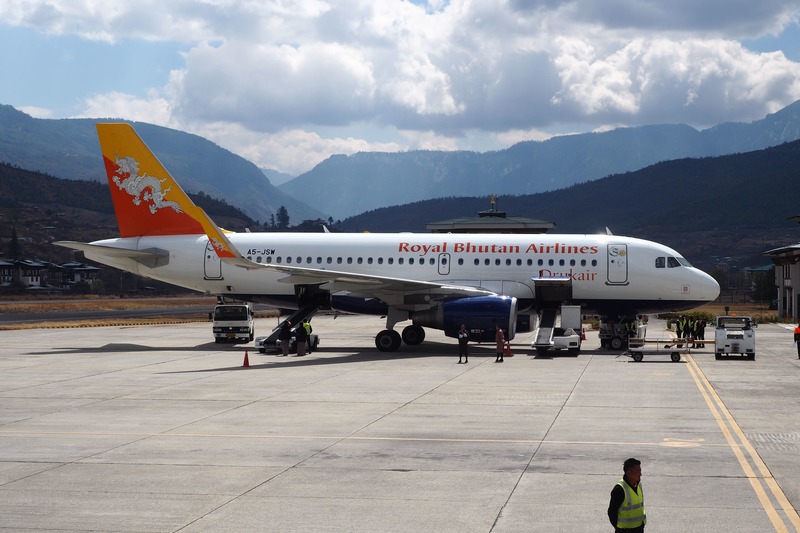 ---
---
Koryo Tours International Tours | Sign up to the mailing list | About Koryo Tours