Facts About Bhutan
Thanks to Bhutan's unique tourism policy, little is truly known about the Kingdom of Bhutan. If you've even heard of Bhutan, that is!
Bhutan is a landlocked country wedged between Nepal, India, and also shares a border with Tibet.
It receives few annual tourists, and was completely closed off from tourists until 1974.
Let's boost that knowledge with 10 quick facts about Bhutan you probably don't know!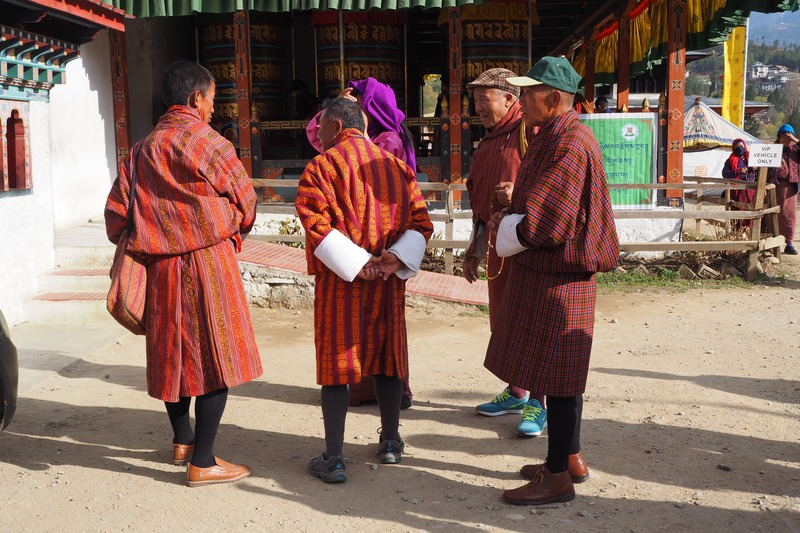 ---
1. Bhutan Travel
Bhutan fact number 1; To visit Bhutan you need a guided tour.
In order to get a Bhutan visa, you can't simply apply online or rock up to the country.
In order to get your Bhutan visa, you have to apply through a registered tour agency in Bhutan. Once you have paid for your tour in full, you will then receive the documents for your visa.
To be able to book your Bhutan flight, you will need these documents.
In 2018, only 63,000 international tourists visited Bhutan. Bhutan runs on the policy of "high value, low impact", an attempt to filter tourists and protect the environment and culture.
---
2. Where is Bhutan?
Bhutan is a landlocked country.
It is 38,394 square km in total and lies on the border to the Himalayas.
You can read more on Where is Bhutan Here.
---
3. King of Bhutan & Bhutan's Monarchy
Bhutan has had over 100 years of Monarchy.
The current King and Queen of Bhutan are young and progressive, held very highly in Bhutan.
King of Bhutan: JIGME KHESAR NAMGYEL; འཇིགས་མེད་གེ་སར་རྣམ་རྒྱལ་དབང་ཕྱུག
Queen of Bhutan: JETSUN PEMA; རྗེ་བཙུན་པདྨ་
---
4. Queen of Bhutan is World's Youngest
The Queen of Bhutan is officially the world's youngest living queen.
She was born in 1990 and is the daughter of a pilot. She has a modest background and is often referred to as Bhutan's Kate Middleton.
She has one son with the King of Bhutan, and in December 2019 it was officially announced the Queen of Bhutan is pregnant again.
---
5. Bhutan Population
The Bhutan population as of 2020 is just under 800,000. However, this is only an estimate.
Bhutan last published official figures of the Bhutan population in 2003 as 752,700.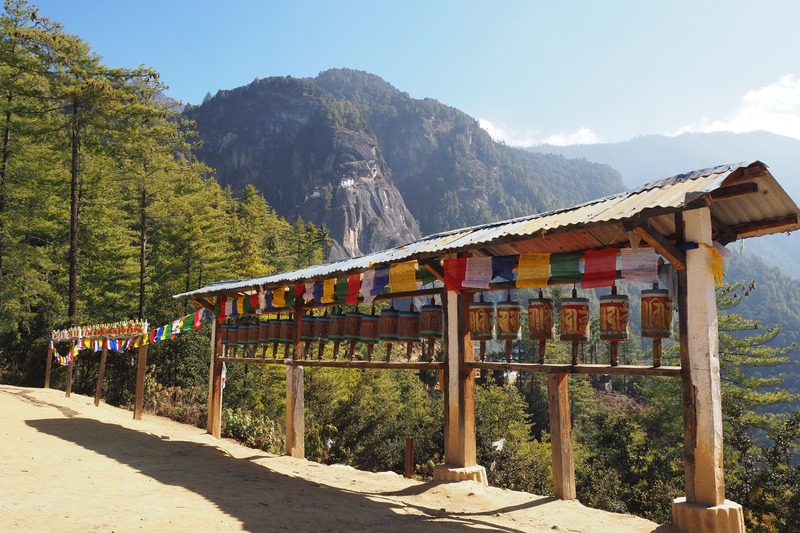 ---
6. Land of Thunder Dragons
The "Druk", a "Thunder Dragon", is the national symbol of Bhutan. It appears on the Bhutan flag as well as in other locations.
As legend has it, Bhutan became to be known as the land of Thunder Dragons due to the fact that its violent storms and winds echoing from the mountains sound like dragons roaring.
---
7. Gross National Happiness
Bhutan is the only country to measure in GNH instead of GNP. GNH stands for Gross National Happiness, and measures the satisfaction of the people of Bhutan.
It was enacted by the Bhutan government in 2008, and uses an index of the well-being of the population and collective happiness.
The 4 main pillars of Gross National Happiness are;
1. Sustainable and equitable socio-economic development
2. Environmental conservation
3. Preservation and promotion of culture
4. Good governance
---
8. No Smoking!
Smoking is banned throughout the Kingdom of Bhutan.
Smoking in Bhutan is prohibited by law as per the Tobacco Control Act of Bhutan, 2010.
It is not only permitted to smoke tobacco, but also to cultivate and sell it.
It is banned to smoke in public places, restaurants, bars, cafes, etc.
There is a relatively decent permissible limit that you are allowed to carry with you, however! This is subject to 100% tax.
---
9. No Traffic Lights?
Bhutan remains to be the only country in the world without one single traffic light in its capital city.
Instead of traffic lights in Bhutan, there are traffic men and women who control the traffic, similar to those in North Korea.
---
10. No Televisions in Bhutan?
Myth... Busted!
As a closed country, it was thought that Bhutan and Bhutan's population have no TVs, no mobile phones, etc.
It may be true that Bhutan remained closed off from many outside technology advances for a long time, but times they are a' changin'.
Having resisted technology for years, smartphones are now ample and TVs are found as commonplace.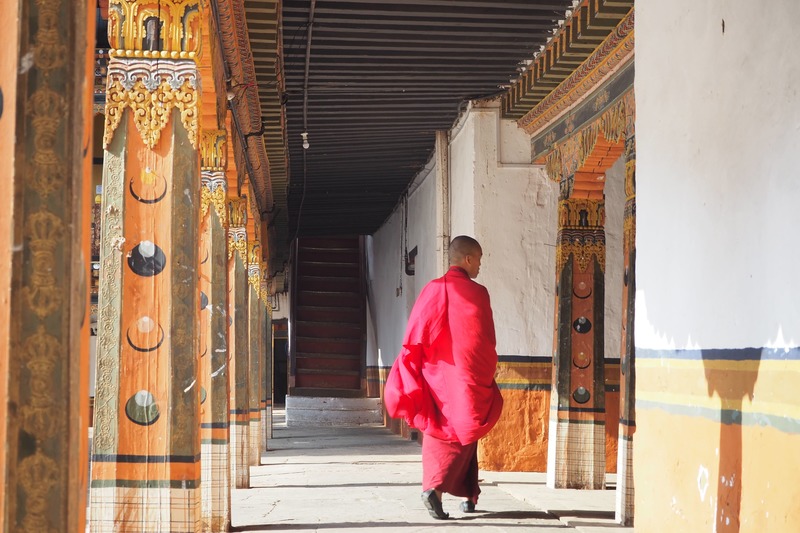 ---
---
Koryo Tours International Tours | Sign up to the mailing list | About Koryo Tours