In 2019, Nick Butter became the first person to run a marathon in every country on Earth.
Not only did he enjoy the run but broke a few records along the way and made a massive amount of friends.
---
Nick's Marathon Journey
It was on January 6th 2018 that Nick Butter slipped on his running shoes tied his laces and stepped out onto an icy pavement in Toronto. He then began his first steps on an epic journey that would see him run 196 marathons in every one of the World's 196 countries.
Nick spent two years on this immense journey travelling from country to country, relying on the kindness of strangers to keep him going.
Not only did this odyssey allow him the chance to see the beauty of each country, but he was able to immerse himself in the diverse cultures and customs of each host nation.
Nicks route saw him running through capital cities, across deserts, around islands and over spectacular landscapes.
He dodged bullets in Guinea-Bissau, crossed battlefields in Syria, survived a wild dog attack in Tunisia and ran around an erupting volcano in Guatemala. Along the way, he joined local supporters and fellow runners, curious children and bemused passers-by.
Nicks experience and friendship with Koryo tours began when he joined us for the 2018 Pyongyang marathon.
His running with us was only a small part of a much bigger adventure, but he has remained a firm friend.
A year ago this month, Nick completed his mammoth task and to commemorate this fantastic achievement has launched a book aptly titled 'Running the World'.
Running the World captures Nick's journey as he sets three world records and covers over five thousand miles. He shares his unique perspective of our glorious planet and recounts not only his adventures but those of the fantastic people he meets along the way. The book also reflects on the overwhelming power of running the positives it brings not only in physical health but more.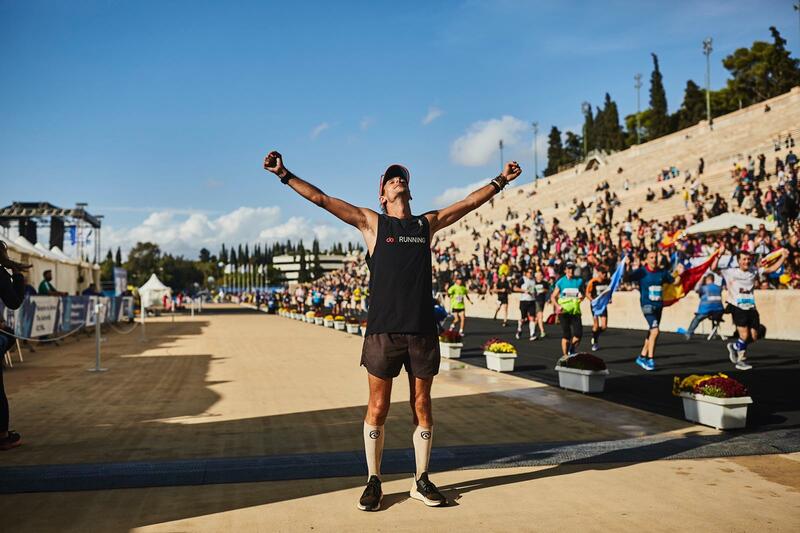 ---
Nick Butter in North Korea
April 2018 saw Nick Butter readying himself to run marathon number 35 in his two-year marathon extravaganza. Nicks aim; to complete a marathon in every country around the world.
As marathon 35 approached the feeling was a little different than some of the other runs Nick had taken part in the main reason being that this one was to be in the capital of North Korea Pyongyang.
Nick booked his journey through us, who are not only the Pyongyang marathon specialists but the specialists in any trip to North Korea.
For his journey, he as with most Pyongyang bound travellers began the adventure in Beijing before flying into the North Korean capital Pyongyang.
---
Nick Butter on the Pyongyang Marathon 2018
Below are some of Nick Butters thoughts on the 2018 Pyongyang marathon;
There are so many conflicting emotions about this place at times; at times, I feel that my head can't handle it.
On a chilly Sunday at 05:00 am race day begins—Marathon 35 of the expedition.
The stadium was FULL of North Koreans.
There was an air of anxiousness; more so than usual. At 08:10, we entered. The sights and sounds as we walked into the vast Kim Il Sung Stadium for the opening ceremony were insane.
Choreographed clapping with conductors in progress.
Each section of the stadium with silver clapboards making memorable tunes. Loud, scary, brilliant, mesmerising.
In the tunnel awaiting our moment to enter; we all looked at each other with raised eyebrows.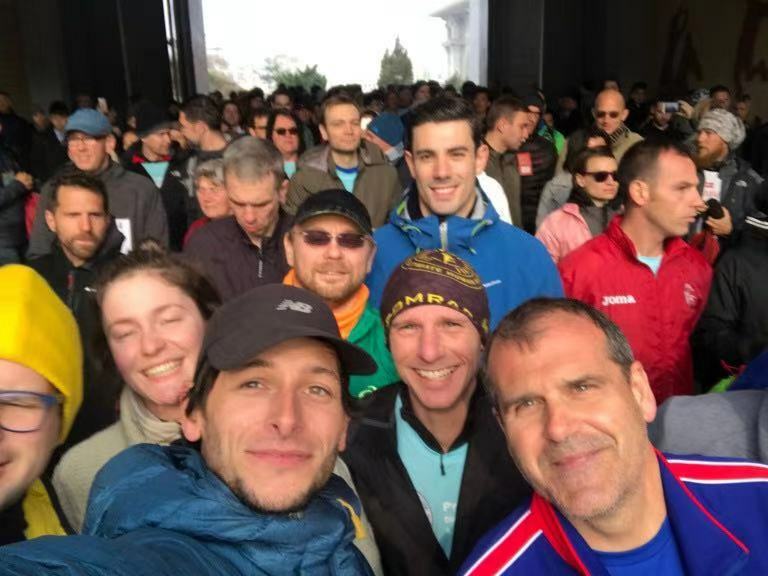 Here goes!
Before we could file into the arena, we were told to line up in straight, orderly lines of 8. Not being Korean, we were all pretty rubbish at this and far too excited. Our lines finally formed and we were moved into the Stadium like lemmings.
The roars of 40,000 Koreans clapping and cheering. This was crazy.
The opening ceremony was concluded after a few words from the sports minister. We all huddled together with our little red noses trying to keep warm. The stadium was a dark grey landscape of black, blue, or even blacker jackets from the stands punctuated by the gold and silver of the local's clappers and trumpets.
I still can't fully comprehend this place.
The sense of vastness, coupled with the repression is abundantly clear. For this nation has the largest number of military personnel in the world, with nearly 10 million serving soldiers. However, the streets weren't littered with armed sentinels, although I could sense their presence. I don't believe for a minute that people are shipped in to put on a show for us. Supposedly 25 million people live here but where were they all? As we were whizzing around on our busy, jam-packed day, I felt like I was walking through a model village. No litter, AT ALL, no smiles, and their recent history of severe malnutrition is still evident. I am told that food, housing, work, and living are all controlled by the state.
Everything is so orderly, neat, tidy and regimented. If it weren't such a tragic situation, it would be remarkable. I came away thinking that getting to know the real North Korea was impossible. No one would dare open their mouth to me and risk their life, job or family. But on reflection, that is exactly what genuine North Korea Is sad, fearful, and in the dark, I feel. We visited a school, and I just wanted to play the children some classic TV from my youth such as friends or the fresh prince. I still don't know how much they don't know if that makes sense.
The city has scatterings of beauty in the form of pastel-coloured buildings; I even had a little dance with the locals. We in the west are so lucky with much taken for granted wealth, health, being able to travel anywhere, having love, and hope and dreams. Then I realise that 90% of the world's population never leave their own country. Travel, freedom and everything that comes with it needs to be celebrated much more.
I would strongly urge everyone and anyone to visit North Korean and see this fantastic place for themselves.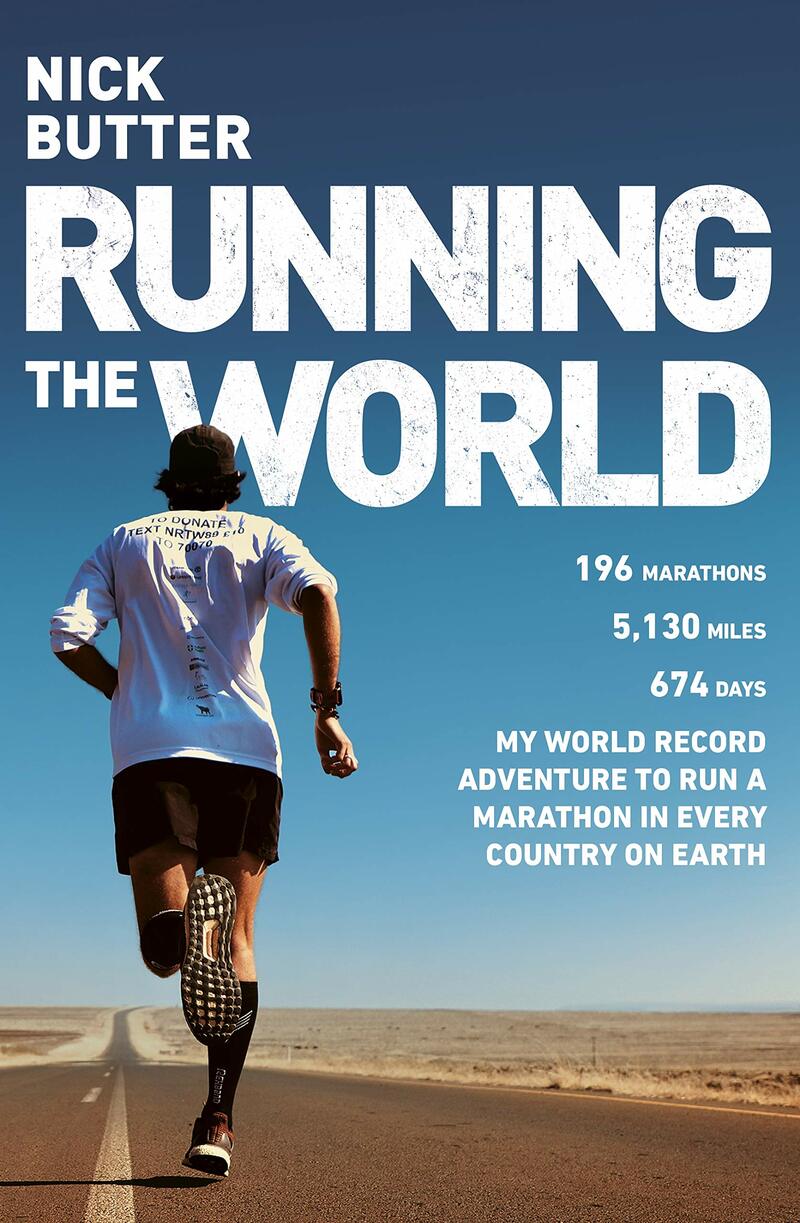 ---
---