Air Koryo
Myth Busting
World's Worst Airline?
History
Destinations (2020)
Air Koryo RATED
Conclusion
Air Koryo often appears in the media and travel accounts as the "only 1-star airline" and "the World's Worst airline".
But is it really?
---
Air Koryo: World's Worst Airline?
Air Koryo might have ranked on the Skytrax list as the only 1-start airline for a long time, but now Air Koryo is not listed on the official listing any more and appears as a non-rated airline.
However, if one looks at the customer ratings and reviews of the same consultancy, Air Koryo now has an average 6 points out of 10, on the increase since 2010 until which it only received 2-3 points.
Just to give you a comparison; Korean Air – a 4-start airline – receives an average 8 points from customers as well as Asiana Airlines that is rated as a 5-star airline.
If one flies US domestic economy class, they will be taken aback how Air Koryo can be so underrated after they have flown with the North Korean flag-carrier.
Another comparison for you: all major American carriers have a 3-star rating and the average customer review points are 5 for Delta, and 3-3 for American and United.
Our take on the 1-star airlines rating is that it is due to more like for political and sensational reasons than anything else.
After a brief historical overview, we will introduce you to the Air Koryo experience and give our own ratings.
Sit back, relax, and enjoy the read.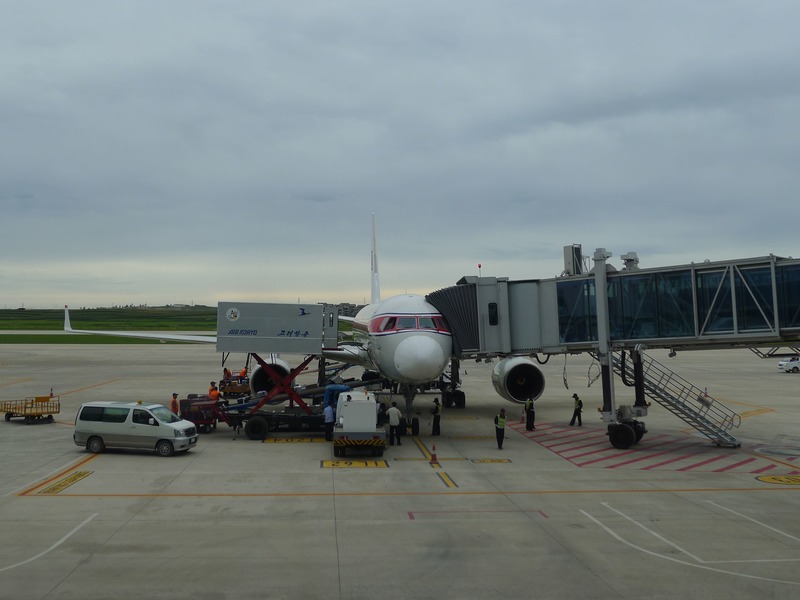 ---
Air Koryo: History
The first North Korean airline was a joint venture with the Soviet Union founded after Liberation – sources about the exact date varies – to connect Pyongyang with the USSR.
It wasn't unusual to establish such joint ventures after World War 2.
Now defunct MALÉV – Hungary's former flag-carrier – was also founded as a Hungarian-Soviet joint stock company called MASZOVLET in 1946. It only became an only Hungarian-owned company in 1954.
1950 - 1953
Civilian air traffic in the country was suspended during the Korean War (1950-1953).
Late 1950s
In the late 1950s Chosonminhang – Korean Airways (조선민항) was founded, named after the Korean name (Choson/조선) of the country.
Domestic operations were started to Hamhung and Chongjin, followed by the opening of international routes to Moscow (with stopovers along the way) and Beijing, Khabarovsk being added later at some point.
The fleet at the beginning of operations consisted of Soviet Lisunov Li-2, Antonov An-2, and Ilyushin Il-12 aircrafts – like that of any other carriers in the Socialist Block.
1960s
In the 1960s Ilyushin Il-14s and Ilyushin Il-18s were added to the fleet.
Chosonminhang entered the jet age in 1975 with Tupolev Tu-154 aircrafts and that allowed their route network extension to East Europe, including East Berlin, Sofia, and Prague.
1982
Tupolev Tu-134s and Antonov An-24s were also added to the fleet, and the first Ilyushin Il-62 was delivered in 1982 allowing to fly to Moscow without technical landings along the way.
1990
According to the 1990 summer timetable, Chosonminhang – Korean Airways was flying to Beijing twice a week with Tu-154s, weekly to Khabarovks operating with a Tu-134, once to Sofia via Moscow, Irkutsk, and Novosibirsk with a Tu-154, and once to Berlin via Moscow with an Il-62 aircraft.
1991
The 1991 winter timetable also lists connecting flights from these destinations to capitalist countries on – among others – Lufthansa, Swissair, Japan Airlines, and SAS – Scandinavian Airlines.
Flights to Japan were also operated sporadically due to the relatively high number of Koreans living in Japan associated with the pro-North Korean organization, Chongryon.
The Ilyushin Il-76 cargo aircrafts were delivered in the 1990s.
Chosonminhang was rebranded as Air Koryo (고려한공) in 1992.
2000s
In the 2000s apart from the traditional flights to China and the Russian Far East, Air Koryo was also flying to Bangkok, Kuwait City, and Kuala Lumpur.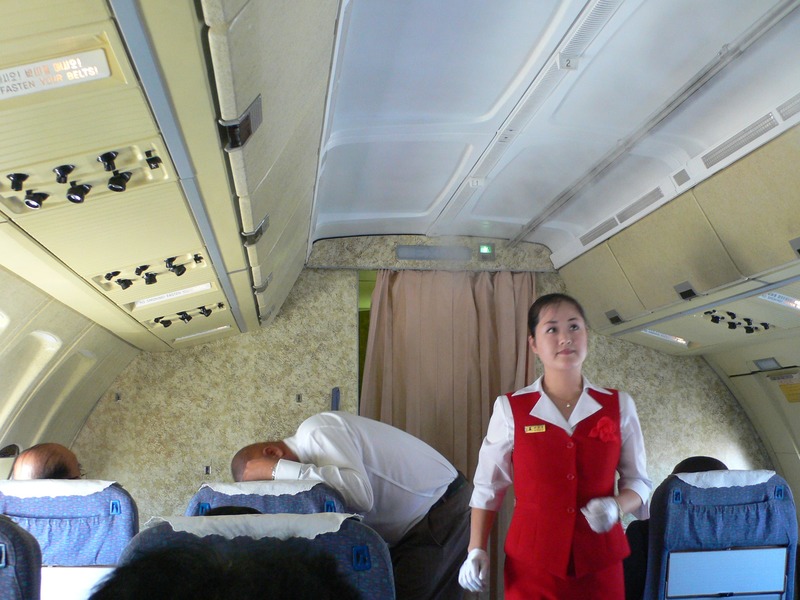 2010
In the mid-2010s these flights were ceased as a result of a UN Security Council resolution urging member states to deny permission to North Korean aircrafts for take off, land, and overfly.
During the thaw in the inter-Korean relations in the early 2000s, there were also charter flights operating to South Korea.
The late 2000s and early 2010s saw a modernization of Air Koryo's international fleet: the first Tupolev-204 was delivered in late 2007 followed by a longer variant of the Tu-204 in 2010, and the two Antonov An-148s in 2013 and 2015.
The average age of Air Koryo's international fleet is 12.6 years (as of writing in April 2020).
As opposed to other beliefs the two Tu-204s are allowed to enter the European airspace hence their condition meets the international standards.
Air Koryo also maintains a taxi company, petrol stations, has its own brand of cigarette, soft drinks, and makkoli.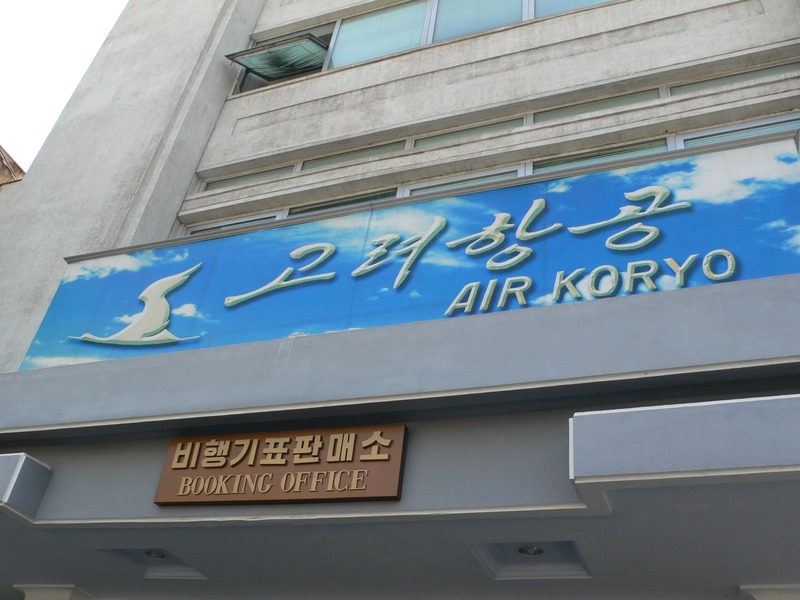 ---
Air Koryo: Destinations (2020)
Air Koryo flies between Pyongyang and Beijing, Shenyang, Vladivostok and Shanghai.
There are also scheduled domestic flights to Orang (Chongjin) and Samjiyon (Mt. Paektu).
Beijing is served five times a week during the summer and three times during the winter.
Shenyang three times during the summer and twice in the winter period.
Vladivostok is connected to Pyongyang with bi-weekly flights all over the year.
Shanghai flights are subject to demand but two flights a week are published in both the summer and winter timetable.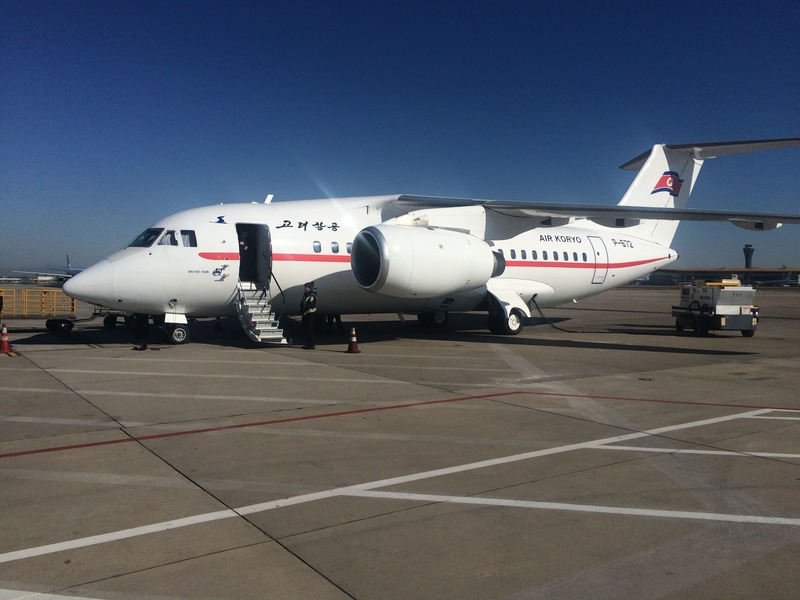 ---
Air Koryo RATED: The Air Koryo Experience - 3 Stars
Preflight Experience (Rating: 2/5)
Ticket bookings are handled by your tour agency via their local partners. In the case of Koryo Tours, this is KITC – Korea International Travel Company.
In most cases, the booking process is easy and straightforward.
However, when issues arise they can be a major pain.
Let us not go into details, but Air Koryo doesn't operate on a 'first come first served' basis but has a preferential policy towards delegations and Japanese Koreans.
Let's be fair, all airlines do overbooking but Air Koryo does not observe the standard international policies of handling overbookings.
Check-in (Rating: 2/5)
On a fully booked flight, it is a very time-consuming experience in Beijing.
The reason for that is twofold;
1. As a result of the sanctions, Air Koryo is cut off from the international booking systems hence passengers need to be identified on a print-out passenger list and their names need to be put into the Air China Ground Handling system manually.
2. At Beijing Capital Terminal 2, the security screening for check-in luggage takes place at check-in and one is not given their passport and boarding pass back until it's clear. And in many cases, it's not clear after the first check that drastically slows down the whole process.
In Pyongyang, however, it's speedy and quite efficient if there are no issues with customs – customs check takes place at the check-in counter.

Luggage allowance (Rating: 5/5)
Air Koryo has a 23kg check-in luggage allowance.
You have one piece of carry-on that must fit under the seat or in the overhead compartment and the weight allowance is 5kg; however, the weight and piece allowance is not enforced at all.
Boarding (Rating: 5/5)
On-time, quick and generally efficient.
No priority boarding or boarding groups.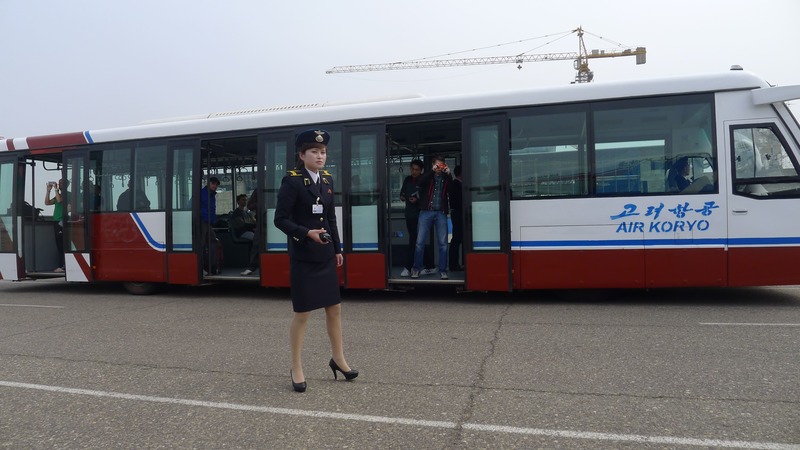 On-time performance (Rating: 4/5)
Air Koryo's on-time performance is quite good.
Delays in the most cases are caused by air traffic restrictions at Beijing Capital and the weird system of runway assignments and taxiing routes at the airport (once we asked a Cathay Pacific pilot if he sees any logic in these latter two and he was unable to give a reason that would justify the system).
Boarding almost always starts on time (or even earlier than the published time) and is complete well before the published departure time.
The only time we can think of when departure delay was not caused by traffic at Capital Airport or severe weather conditions when we had to wait for Japanese Korean connecting passengers from Tokyo. This caused an hour-long delayed boarding and another hour sitting on the aircraft. (Actually, their incoming flight from Narita was scheduled to land after Air Koryo's scheduled departure time - see what we mean by preferntial policy?)
Cabin comfort (Rating: 2/5)
The seats are comfortable enough, legroom is sufficient for the short- and medium-haul flights that Air Koryo operates.
The cabin is a bit worn-down though.
The reason why our rating is so low is that cabin temperature is never ideal. It's either too hot or too cold.
During the warmer seasons, it feels like we're in a jjimjilbang - one can 'enjoy' the Korean sauna experience brought to you by Air Koryo.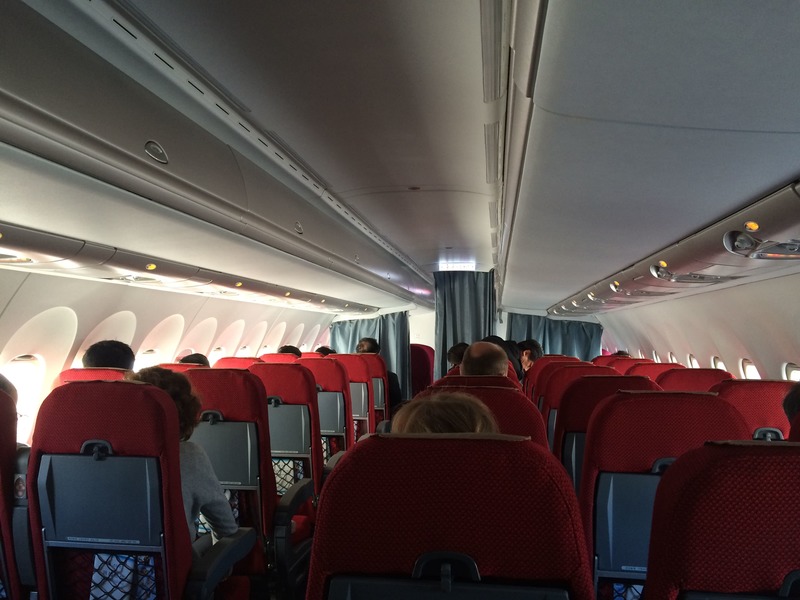 Catering (Rating: 4/5)
Complimentary sandwich, soft drinks, water, tea, and coffee are offered.
This is sufficient for the flight-time although a bit below the Asian standard where usually a hot meal on a tray is offered.
No alcoholic beverages served on Economy.
The sandwich… – probably the reason why you started to read this blog or decided for the flight over the train.
The infamous Koryo Burger.
Opinions on the Koryo Burger vary, some of us love it and tries to go for a second round while others haven't even gave it a try in years.
It needs to be noted that it has improved over the years.
What is it?
Burger bun, with chicken patty, cheese, veggies and sauce.
Now, there is also a vegetarian option (subject to availability).
On some flights, a tri-colour sandwich (layers of cucumber, ham, and cheese between a slice of bread) has replaced the Koryo Burger.
The variety of soft drinks is subject to availability. It's Air Koryo's own brand and can be: orange, apple, grape, strawberry, pear, and cola.

In-flight entertainment (Rating: 3/5)
In-flight entertainment is provided through overhead monitors.
The content varies: it can be a North Korean movie, a concert by Moranbong Band, introductory video of tour sites, or even advertisement of North Korean medicine.
No earphones are provided and the sound comes through the speakers.
Pyongyang Times and Rodong Sinmun (로동신문) are also provided, sometimes with an additional selection of magazines.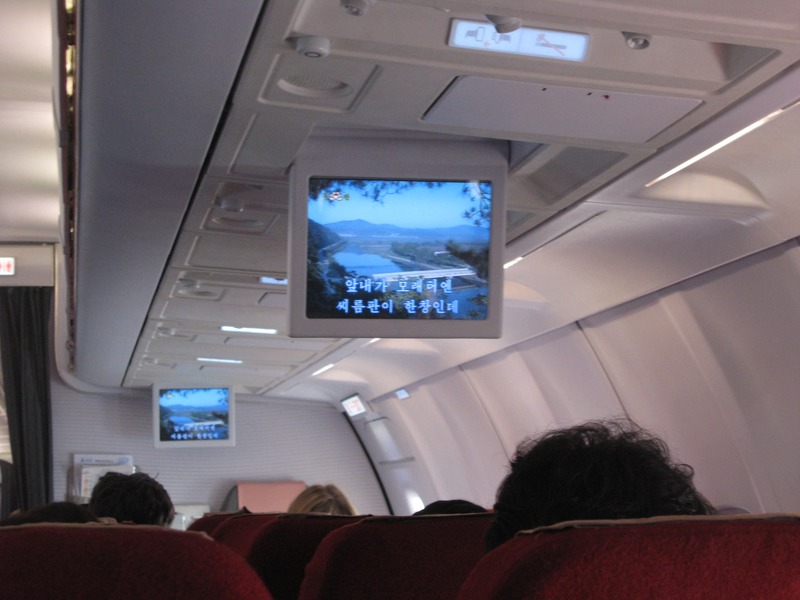 Duty-free shopping (Rating: non-ratable)
Ginseng products, tea, Air Koryo branded notebook and North Korean bric-á-bracs.
Exact change is appreciated. Otherwise, forget about purchasing anything.
Cabin crew (Rating: 3/5)
It varies from flight attendant to flight attendant.
Some can be very kind and engaging with honest smiles.
Some can be very rude.
The level of English is rather low if it goes beyond "apple juice, please" or "please don't use it [your phone or camera]".
Flight attendants also speak Chinese.
Sometimes we're unsure if all of them speak Korean.
Some of our tour leaders speak Korean and the results vary.
Some will refuse to understand you if you speak Korean even after you ask them if they speak Korean.
Some will be very appreciative and initiate a conversation.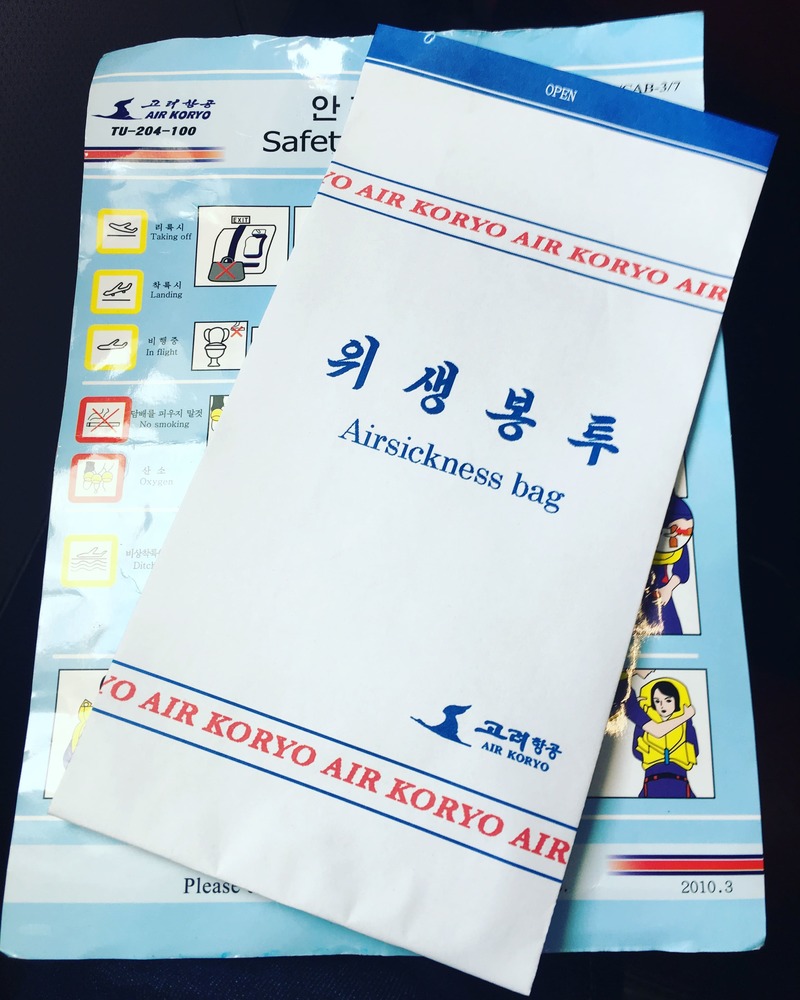 Deboarding, luggage services (Rating: 4/5)
Deboarding is mostly painless and efficient.
Usually, you need to wait for your luggage for a considerable amount of time even after clearing immigration and if the flight is empty.
Hardly ever any luggage is lost.
This is why the high rating.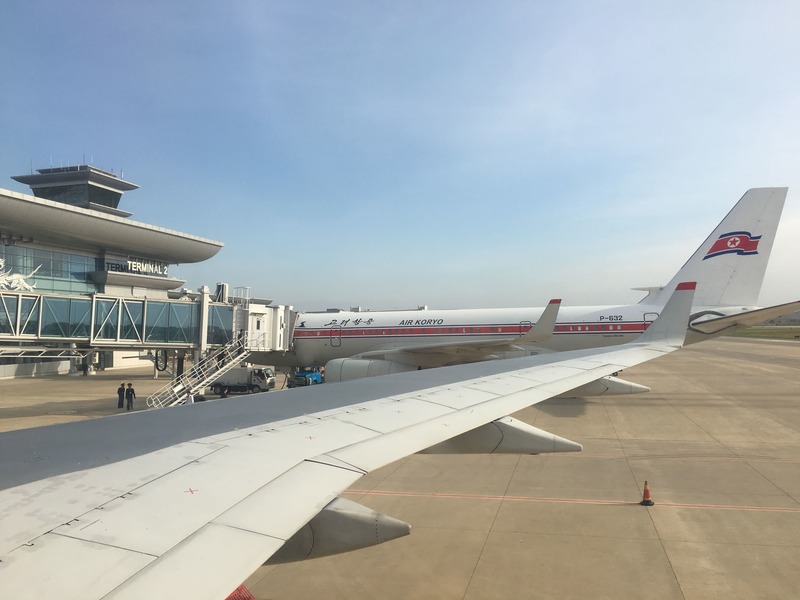 The Business Class Experience (Rating: 4/5)
Air Koryo's Business Class product is quite decent.
There is a designated check-in counter, the luggage allowance is 30kg from Pyongyang and 40kg to Pyongyang.
Lounge access comes with your boarding pass.
No priority boarding or luggage delivery though.
The Business Class layout is 2-2 on the Tu-204s and you can enjoy an armchair-style airline seat.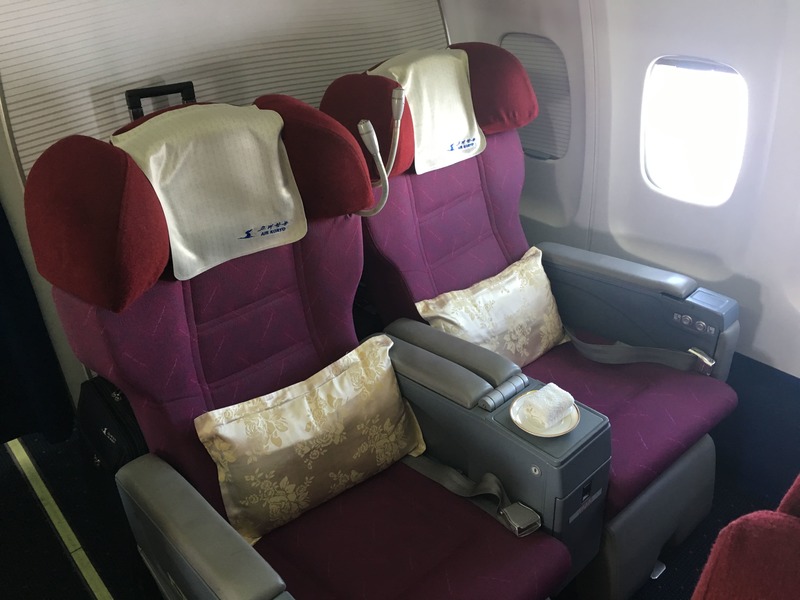 After boarding a hot towel is offered with nuts (Korean Air's heir would be happy as well as it came on a plate - remeber the nutrage incident?) and drinks.
The meal comes on a tray with a wide selection of side dishes and a main dish. Absolutely sufficient for a 90-minute long flight. A hot towel is offered once again before the meal.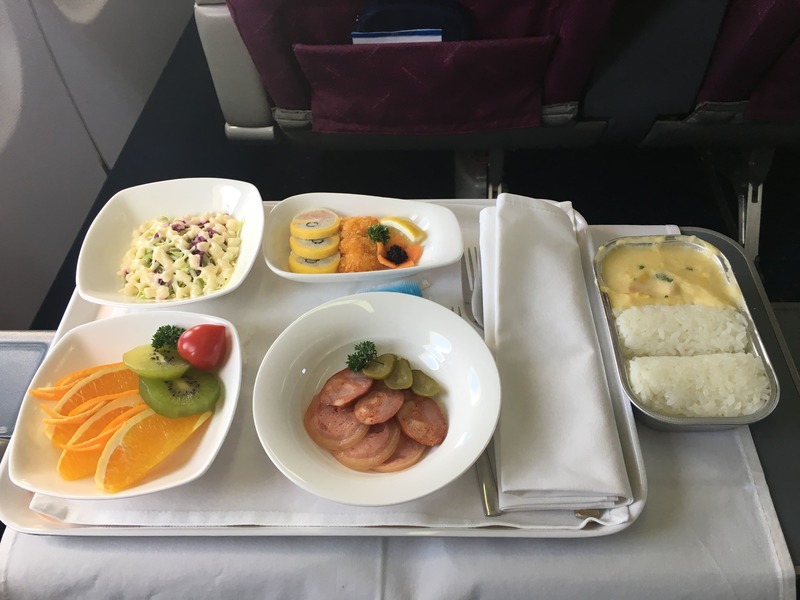 The attention you get from the Flight Attendants is the golden mean.
Flying domestic (Rating: 3/5)
Air Koryo operates scheduled domestic flights to Chongjin's Orang Airport and Mt. Paektu's Samjiyon Airport.
Both airports are mixed civilian and military and the terminal building is more like a train station building of an insignificant town. But this should be a topic of another blog.
The domestic flights are operated by the older Soviet aircrafts: Tu-154, Il-18, and Tu-134.
A real treat for aviation enthusiasts.
Newspapers are available and drinks are offered from a tray.
Announcements are only in Korean and Chinese.
Domestic charter flights (Rating: 1/5)
This is definitely the worst product offered by Air Koryo and it only deserves 1 star indeed.
Only because they do get you from point A to point B.
Newspapers are offered but no announcements, safety demonstration or any cabin service.
You can see, however, coffee is offered to the pilots and the security officer…
---
Air Koryo: Conclusion
It would be unjust to rate Air Koryo on the absence of a frequent flyer program.
Apart from the tour leaders of foreign travel companies no one really travels frequently enough to have such a service.
But it would be rewarding to enjoy some benefits for being a monthly guest on board of Air Koryo.
Well, excess luggage can sometimes be negotiated if the Station Manager is around check-in.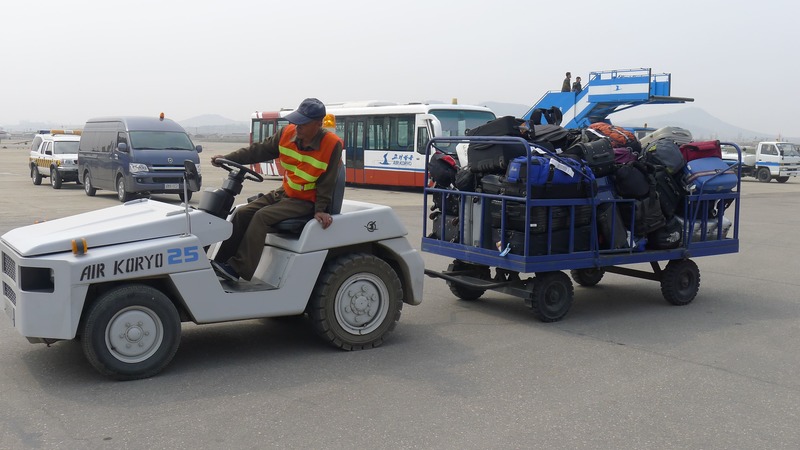 You can also hold the flight should one of your customer's inbound flight to Beijing be delayed.
True story!
It did happen, and a miracle happened that would have not been possible with any other airlines.
---
---