North Korea travel is still a largely unheard-of thing. There's not so much information about it on the internet (that you can really rely on) and most is put together by bloggers who have been there once (or may never have been) who want to ride the "wow look I went to North Korea" train.
Well, that's all fine.
But what about the stuff to REALLY prepare you for your North Korea travel?
As the experts in North Korea travel, we've put together a list to help you prepare for your North Korea tour, or help you decide if you want to go or not.
Before every tour, you will have a pre-tour briefing that will be 100x more in-depth than this and will fully prepare you for North Korea travel. These are mandatory to attend.
This list is a personal account from Zoe who has been to North Korea nearly 30 times and should be taken as general guidance.
Note: There is currently no UK embassy in North Korea and the UK Government advises against travel to North Korea.
1. It's not actually all fake
2. You probably won't see a military parade
3. How to talk to a North Korean
4. What happens if they launch a missile?
5. Can I Take Pictures? Can I Bring my Mobile Phone?
6. What if I Do Something/Say Something Bad?!
7. Bring Enough Money For Your ENTIRE Trip
8. Check Your Phone and Electronic Devices
9. What if I Do Something/Say Something Bad?!
10. I want to walk around by myself...
11. Pack Correctly
12. A North Korean Hotel?
13. What's the food like?
14. It's action-packed
15. Prepare to be underwhelmed
16. Expect the unexpected...
17. You'll Leave with More Questions than Answers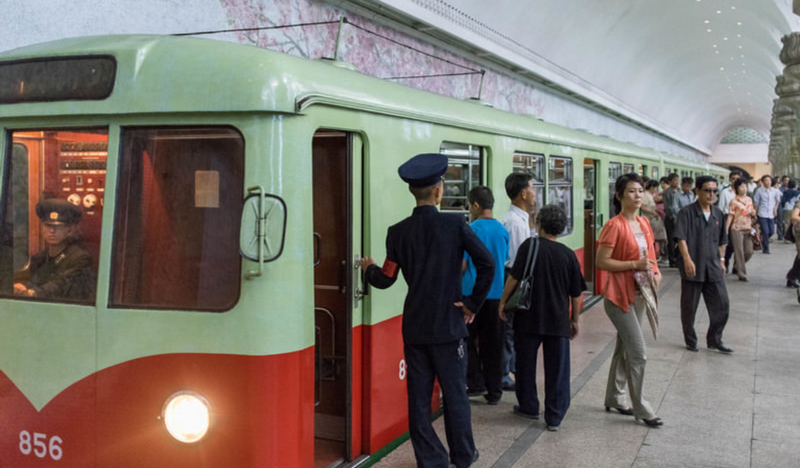 ---
- North Korea Travel: SO YOU'RE GOING TO NORTH KOREA
It's Not Actually All Fake
Contrary to popular opinion, it's not actually all fake. So prepare yourself for this mind-blow that will have you confused from the moment you set foot on the plane or train from China, before you even enter North Korea, and you are sat next to North Koreans and you're wondering how they got the paid actors here too.
"Wow they really invested a lot into this show" - may cross your mind. That's fine. But please go with an open mind and accept an entire country doesn't revolve around you, just like the world doesn't.
Military Parades?
Will I get to see a military parade too?
Despite the common portrayal of North Korea as a country with frequent military parades and rocket launches, it is most likely you will not see a military parade. These happen only on important national holiday dates, e.g. 70th anniversary of… 75th anniversary of…
Talking to a North Korean
How should you talk to a North Korean?
Well, the best way to go about this, would be to treat them as normal humans. As that's just what they are, people like you and me. When you first meet them, think about introducing yourself, and ask them for an introduction.
Popular first topics of conversation to get to know each other and avoid alienation include;
Home country
Family
Friends
Job
Hobbies
Don't forget the general rules of engaging in conversation by also asking as well as telling! North Koreans will be happy to tell you about their jobs, family, hobbies etc.
Topics to avoid that are likely to alienate your audience (especially if brought up on the first meeting).
Nuclear weapons
Labour camps
The Kim Family
Politics
Religion
What Happens if They Launch a Missile?
Unless they launch a missile and it lands in the wrong place (or unless they deliberately start a war - won't happen, don't worry) whilst you are in the country, being in North Korea when they launch a missile is a unique experience.
If you are, don't worry. It is a pride of the North Korean people to have a successful missile launch, and the atmosphere in the country is very happy and joyous.
Most likely, though, you probably won't even notice its happening. You won't have access to the internet and unless you catch it on an international TV channel in the hotel rooms, life will go on as usual and you'll only come to realise when you leave North Korea and your friends and family tell you.
Anyway - you probably won't be there when they do. North Korea do not frequently launch missiles.
Can I Take Pictures? Can I Bring my Mobile Phone?
Yes, and yes.
So make sure you pack a lot of memory cards and battery packs - you'll want to take lots of pictures to show all your friends and family that yes, you really can take pictures in North Korea.
More information on this here.
What if I Do Something/Say Something Bad?!
Don't worry. If you follow the guidance of your pre-tour briefing you will know what you can and cannot do. If you accidentally make a small mistake taking a picture somewhere you shouldn't etc, you will be told politely. If you do this twice, a slightly less patient telling off will incur.
If you do this three times, you can expect a more severe telling off from your guide, and any more than that the guide can only presume that you are doing it deliberately and they may no longer tolerate the behaviour as accidental/naive.
Depending on what you are doing, you may get your camera taken from you until the end of the trip, or you may be asked to leave the tour and sent home.
I Want to Walk Around By Myself - Is That OK?
No. In North Korea you should be accompanied with North Korean guides at all time, unless at the hotel, inside a shop, restaurant etc.
If you are not prepared to follow these rules you should reconsider your North Korea travel.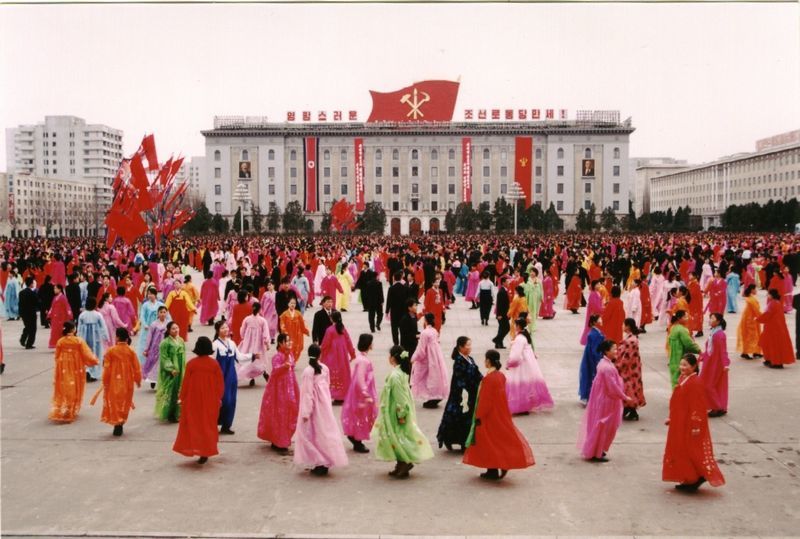 ---
- North Korea Travel: THE PRACTICAL STUFF
Bring Enough Money For Your ENTIRE Trip
North Korea has no ATMs, no electronic pay, no cheques… Basically, no way to get money in the country unless it's cash. So bring enough to last your whole trip - and then some, in case of emergencies.
Check Your Phone and Electronic Devices
Some things are not permitted to take into North Korea, so it is important you check that your devices don't contain any of this. You will be briefed about this before departure, but it mainly includes;
Bibles & religious material
Anything in the Korean language
Country flags
Media on North Korea
Pornography
Pack Correctly
You may be moving around a lot in your tour. It's best to pack as lightly as possible and be mindful of this, but also not skim out on home comforts if you need them - since they almost definitely won't be available in North Korea.
A North Korean Hotel?
What is it like in a North Korean hotel?
Well, it's tricky since a lot of the hotels are very different and unique. Some things they have in common to be aware of, though;
The hotels have fabulous, astounding and unique decor.
They are often outdated, both architecturally and in design, and in the amenities provided.
There can sometimes be power-outages. These can last a few seconds or a few minutes.
The hotel may not have 24/7 hot water.
Checking in and out can take a long time.
The lifts, if there are any, are often torturously slow.
You cannot walk out the hotel grounds yourself, but you can usually enjoy a walk in the car park.
The staff often speak no English but will do their best to make sure you have a pleasant stay.
Most things in the hotel cost extra, e.g. game of ping pong, karaoke, bowling…
What Food Will They Have?
You'll probably get a lot more than you're expecting, and it's probably a lot better than you're expecting, too. Many people cannot finish the meals they're presented with.
Almost all meals are always group meals - you share with everyone at a table. It's usually Korean/Chinese/Asian cuisine.
Dietary requirements can be catered for.
If you eat a lot of fruit, bring this with you. Fruit is sometimes difficult and expensive to get!
If you snack a lot, best to bring some with you! There isn't much time to stop at a shop during the tour.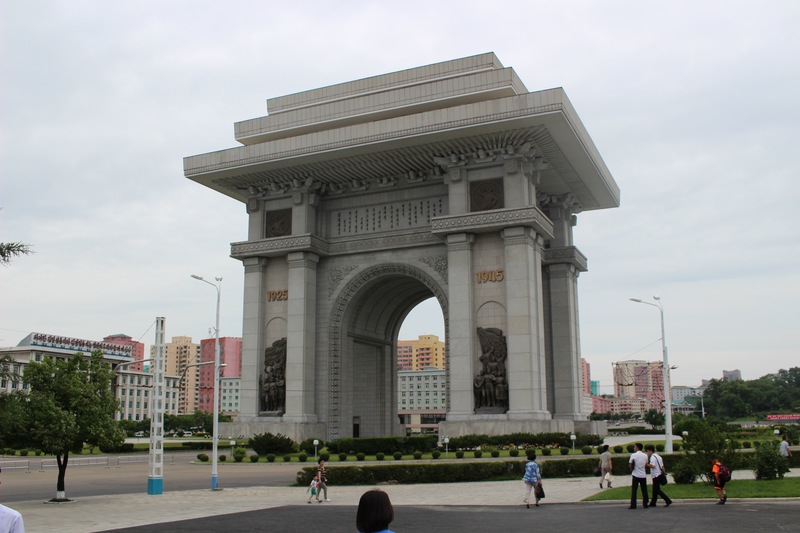 ---
North Korea Travel: WHAT'S IT LIKE?!
It's Action-Packed
A tour to North Korea is not a week at a resort in Greece. It is full-on. It's action-packed.
Most people are annoyed they can't walk around by themselves at night and think they will get bored in the hotel. With most days starting at 8:00 am and not finishing until after 21:00, it is hard to get bored at the hotel. In fact, you'll find yourself without much time to enjoy what the hotel has to offer - let alone wanting to get out and explore more places.
Rest is important during the tour to help you get the most out of your North Korea travel, which can be both mentally and physically draining.
In a good way.
Prepare to be Underwhelmed
In a good way.
"Pleasantly underwhelming" - how I will always describe my first tour to North Korea.
It's pretty… normal. And this is something that most people find difficult getting to grips with.
You may not see that military parade, but you will see a lot of commuters on the Pyongyang Metro who might let you take their picture or have a conversation with you - and they're real, too.
Expect the Unexpected
North Korea is nothing like you see in the media. Of course, some things hold some truth. But the media portrays only a very small percentage of North Korea.
You can expect to be surprised, underwhelmed, overwhelmed, confused, delighted… North Korea is largely unexplored with few foreigners visiting every year. Whatever you expect from your tour to North Korea, it will probably be different to what you get in the end.
In a good way.
You'll Leave with More Questions than Answers
The most common thing people say when they are finishing their tour to North Korea. They have more questions than answers, and it will take them a few days to digest and process everything.
This is normal, and you should expect this.
People travel to North Korea for multiple reasons. And if you are looking to simply find out more about the country, you will definitely learn a lot. But this only opens a whole Pandora's box and you'll be left only wanting more.
See you next time!
---
---
Koryo Tours
North Korea Tours