Now with all the travel bans, border closures, flight suspensions, and quarantine regimes, I found myself grounded in Beijing.
So I decided to explore my own apartment.
Almost every square-meter has something brought back from my journeys or inspired by different cultures and thus allowing me to travel with my mind.
That's a tour on a shoestring for sure. The most budget-friendly of all budget tours.
From 0 EUR per person.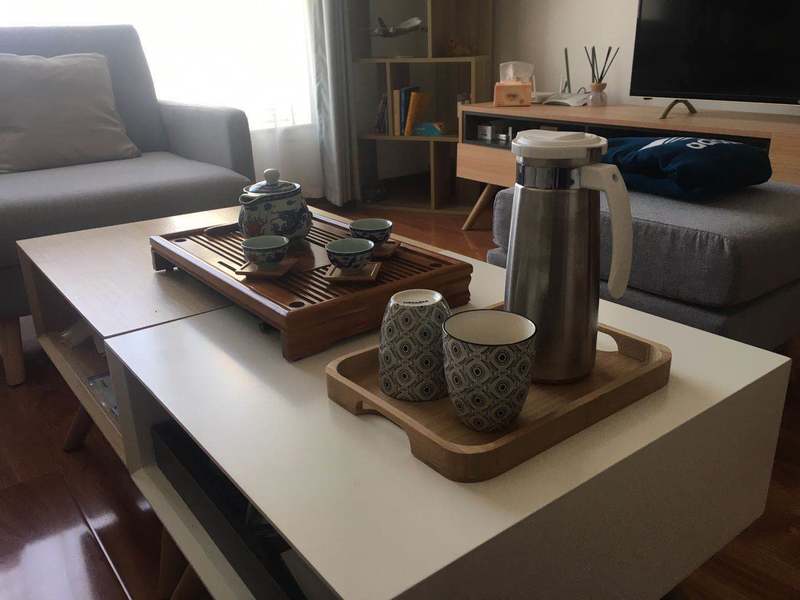 ---
The Coffee Table: A Tale of Four Cities
Guangzhou, Kuala Lumpur, Seoul, Taipei
For over a year, I had no permanent objects on my coffee table until I spent Christmas in Guangzhou in 2018.
The Tea Set
My work doesn't really allow me to be absent from Beijing for a longer period in December so I developed my own Christmas custom. A long-weekend getaway and Korean BBQ on December 24th.
In 2018 I went to Guangzhou with a Hungarian friend who lived in China at that time (oh, "at that time" – this phrase reminds me of North Korea as it is used in many on-site explanations).
Guangzhou is characterized by Cantonese culture and thus dim sum with tea service is quite popular there.
We went for a dim sum restaurant where we were introduced to tea drinking culture. I really enjoyed the ceremonial part of drinking tea so the next day while strolling the streets of Guangzhou we came round a teashop was guided by my most recent experience, I couldn't help but buying my first Chinese tea set.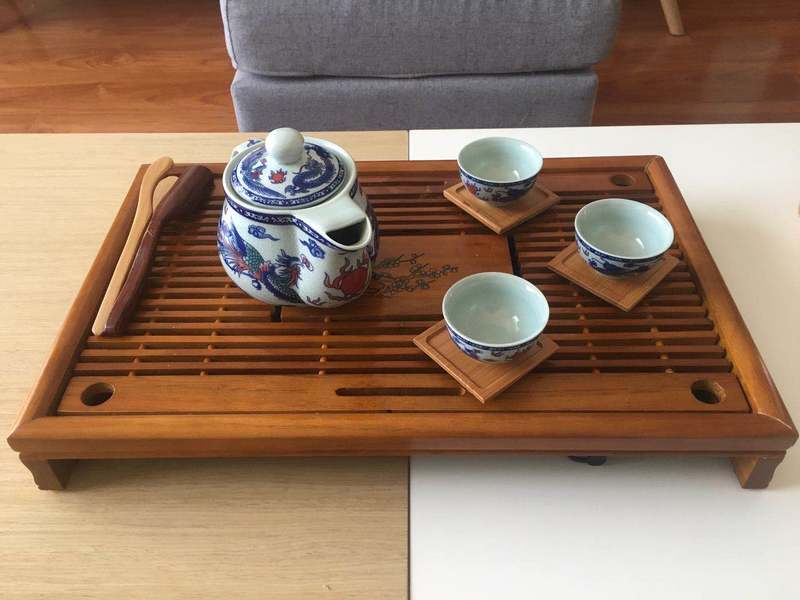 The Water Set
Tap water in Beijing is not drinkable and the most convenient way of buying drinking water is in bigger quantities like 5- or 12-litre water tanks. But it's not so convenient to drink or pour from those tanks. You need an intermediary.
I love that in Korean restaurants, as soon as a guest sits they're being served with water in a water jug and I also observed that it's customary in Korean households to have that jug on a tray with water mugs.
So, on one of my trips to Seoul I bought a water jug for myself. But I wasn't completely satisfied as something was missing. It felt like my jug is just hanging in the air.
Then, I spent my Christmas getaway in 2019 in Taiwan. During a stroll on Dihua Street in Taipei, I came round a woodcrafts shop and when I saw a tray I immediately knew that was something I was missing for my water jug. But I still wasn't completely satisfied. I was still missing something.
Then, I visited Kuala Lumpur for a long weekend in January 2020. Near KL Central Market I came round a pottery shop. My first intention was to buy some small plates for banchan (set of Korean side dishes) but there was nothing of my liking. But I spotted two mugs – I suddenly came to the realization that my water set is finally complete!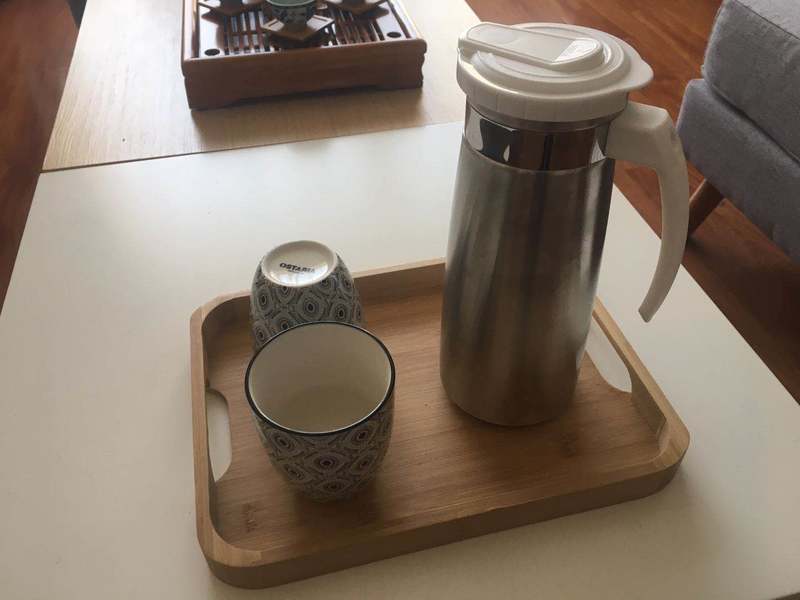 Korean Nights
The coffee table is also a focal point of some social gatherings in the apartment.
If it's a social gathering at my place, that's Korean style.
*Soju, mekju, tteokbokki, kimchi, buchimgae, and vegetables with gochujang. Like as if it was a small pojagmacha in Beijing.
*Korean distilled beverage, beer, spicy rice cake, fermented cabbage with chilli, savoury pancake, chilli paste. Tent restaurant (lit. covered wagon) serving drinks and snacks.
And this is only the coffee table.
---
---
Koryo Tours
Experts in Travel to Unusual Destinations