Yunju Temple
Location: the address is basically 'Yunju Temple, Fangshan District, given that the Temple pre-dates addresses by quite some time. Beijing subway runs out long before this part of the municipality so renting a car or going on an arranged tour is the best option for getting here.

Opening: 09:00 – 16:00 Tues – Sun (closed on Mondays)

Cost: 40 RMB (Passport or ID card required on entry)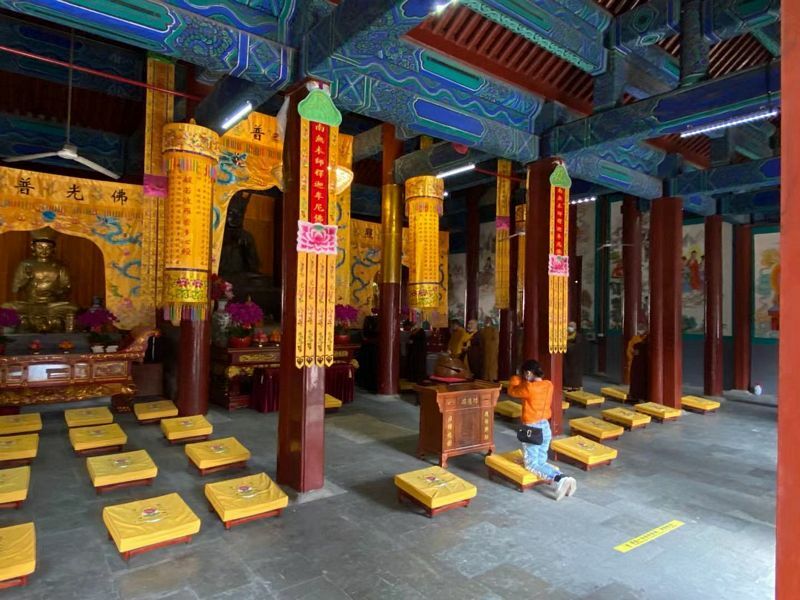 Yunju Temple, the Temple of Cloud Dwelling, lies over 70km from the centre of Beijing and is thus quite a trek to reach from the middle of the city, but it is very much worth it for anyone looking for a breath of mountain air, a change of scenery from the flatness of the Chinese capital, anyone with an interest in Buddhism, and of course those attempting to visit every museum in Beijing!

But is it a museum at all? In this Museums of Beijing project I have generally not included temples unless they are the host to a museum exhibit (such as the Beijing Ancient Architecture Museum, the Dazhongsi Ancient Bell Museum, the Beijing Stone Carving Museum) as there are a great many temples in and around the city. Yunju Temple is officially a museum though and does contain a famously large amount of Buddhist carved sutras – so we will include this one even if it sits on the fence between museum and not-museum.

Located in Fangshan District, in the Fangshan Global Geopark (of which there is a museum) and only about half an hour by car from the Zhoukoudian Peking Man site and museum, this temple is one of the famous spots in this scenic area. Made up of five separate courtyards and a couple of pagoda clusters it is a genuinely pretty place even for someone who has been to a lot of Chinese temples before.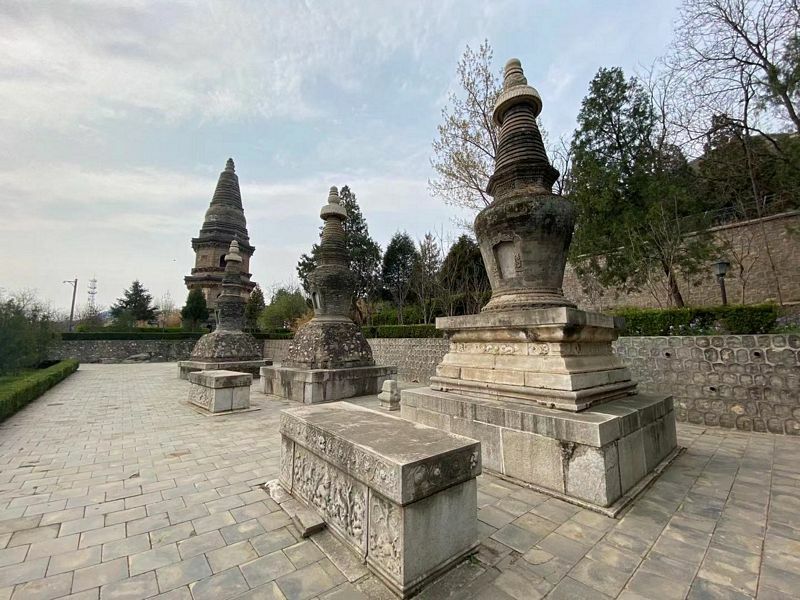 Yunju Temple is exceptionally ancient – construction started in the middle of the 6th Century, during the Northern Qi Dynasty. Buddhism in China was under threat at the time from rival dynasties and the carving of sutras, Buddhist scriptural texts basically, onto stones and then displaying or simply burying these stones (initially in caves, then a policy change led to them being buried in the ground) was seen as a way of currying the favour of the deities to keep the religion alive.

Yunju Temple is the holding place for over 22,000 scrolls of printed sutras, as well as one of only two complete Tripitakas (basically a complete set of sutras), carved into thousands of stone blocks and now stored underground in an impressive chamber near the exit.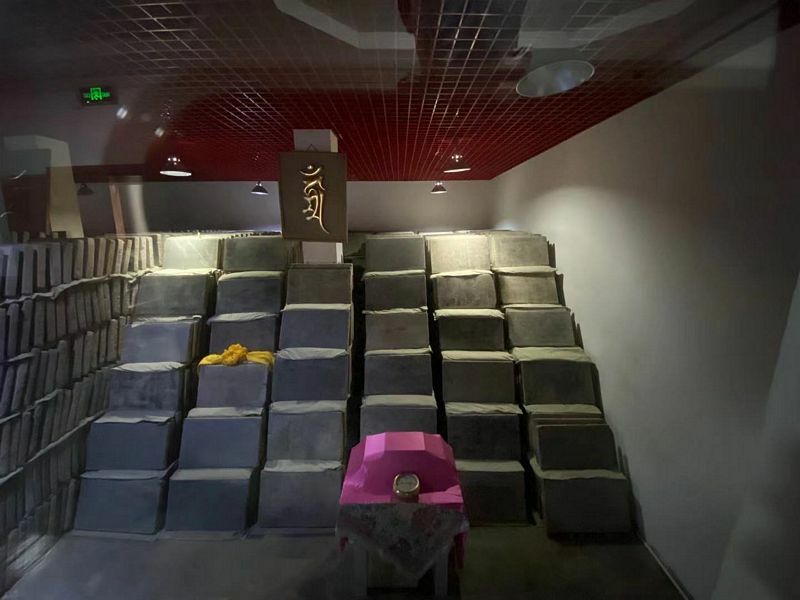 Being a large complex means that there are any number of smaller mini-exhibitions throughout the complex – with some very modern-looking aluminium carved sutras, some scrolls written in the blood of monk's tongues (!), models of how the rocks were carved and hidden, a shop which isn't very good, and many more. Two impressive parts are the North and South towers.

The South Tower is very recently built, a replica of one destroyed by the occupying Japanese some decades ago. It looks better from a distance as up-close it just looks too recently built, without the centuries of weathering that give character to the more impressive Northern Tower. These are completely different architectural styles too, rather than twin towers of any kind.
Beside the North Tower are other impressive monuments too, tomb pagodas and a collection of very old small man-sized pagodas, one of which is apparently the oldest in Beijing.

Yunju Temple is a working temple, so there are monks passing by, rituals ongoing, people burning incense and making offerings, and so on. in the final courtyard, at the top of the small hill (each yard is accessed from the last by climbing a few metres of steps) there is a room with two relics of the Buddha kept in a sacred receptacle.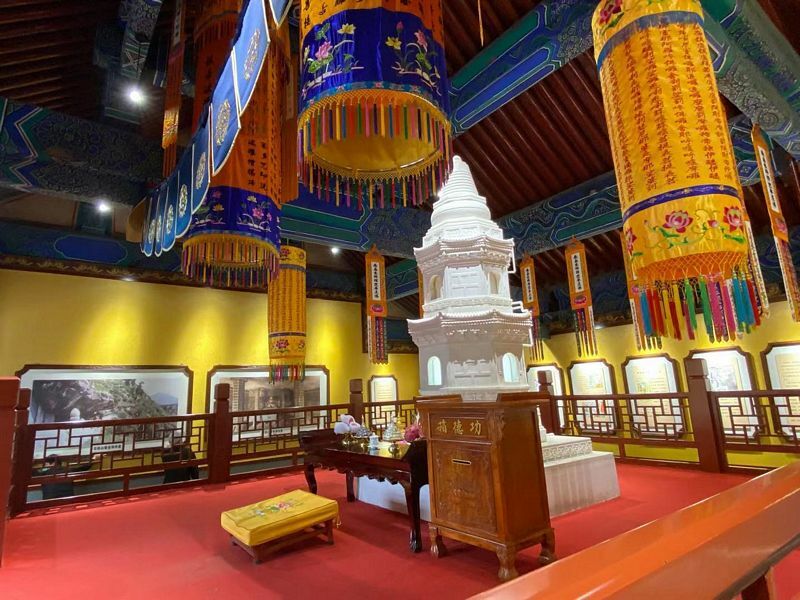 After their carving many of the stone sutras here were not kept at the temple and were instead transported to the nearby Shijing Mountain, which is only a couple of minutes away by road and then visitors can buy a ticket for 15 RMB to climb up to see the caves which these stones were stored in. The round trip on foot is around 1500m in each direction and one should allow around 90 minutes for this side trip (plus the time to get to the entry point at Shijing Mountain). The Yunju Temple itself deserves at least a couple of hours of any visitors' time, and those looking to see and understand every hall would need at least half a day here.

Yunju Temple is certainly one of the most historically significant and also attractive temples in China. While there are easier ones to visit for anyone in Beijing city this one is worth the journey for a change of scene, a bit of a lesson in the complex rituals of Buddhism, and to see some impressive carving and constriction too. You can also rub a large stone fish to relieve pain in your body, and pat a big stone amulet to bring you a lifetime of good luck. This makes the effort of getting to the temple and the 40 RMB price for entry an absolute bargain for anyone!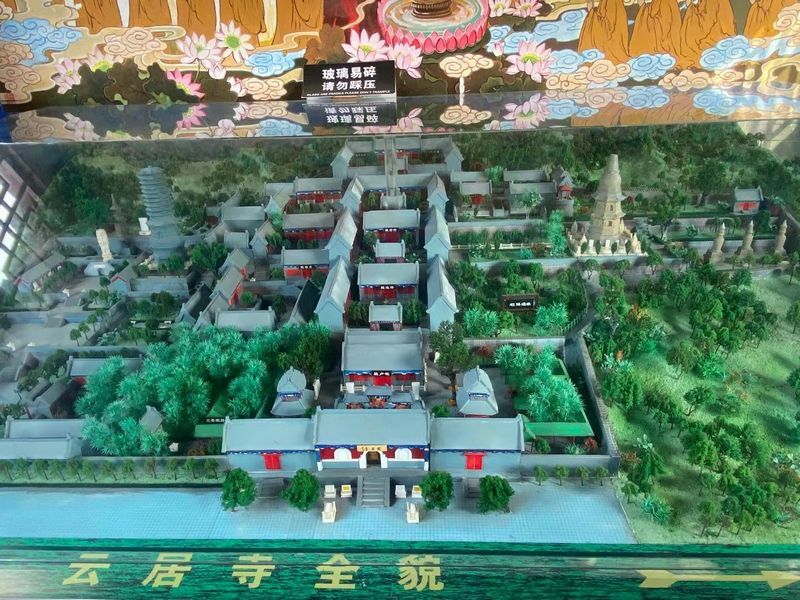 ---
---