Deshengmen Gate Exhibition of City Military Defence
Location: Inside Deshengmen Gate, North Second Ring Road, Outside Deshengmen Subway Station

Opening: 09:00 – 16:00 Tues – Sun (closed on Monday)

Cost: 20 RMB per person – this is the entry fee for the Beijing Ancient Coins Museum, entry to the Deshengmen Gate Exhibition of City Military Defence is included in this ticket too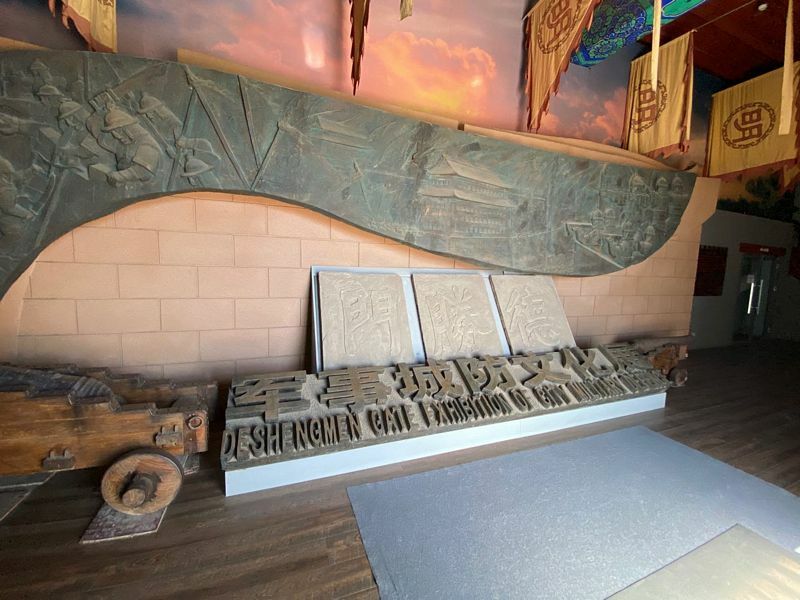 Deshengmen, the Arrow Gate, is the last of the original nine gates of the old city wall of Beijing. Now known mostly to locals as a landmark and the location of a huge number of bus stops and a long-distance bus station too. The tower is impressive and, well, towering actually.
Easy to spot and looking great in photos, especially when the willow trees around the outside are in full bloom.

To enter the museum you pass through the Beijing Ancient Coin Museum, head to the left and past the WCs and a small courtyard, then you come to steps leading up to a platform most of the way up the gate itself, with a couple of old cannon sited here.
The entrance to the City Military Defence Museum can be found here.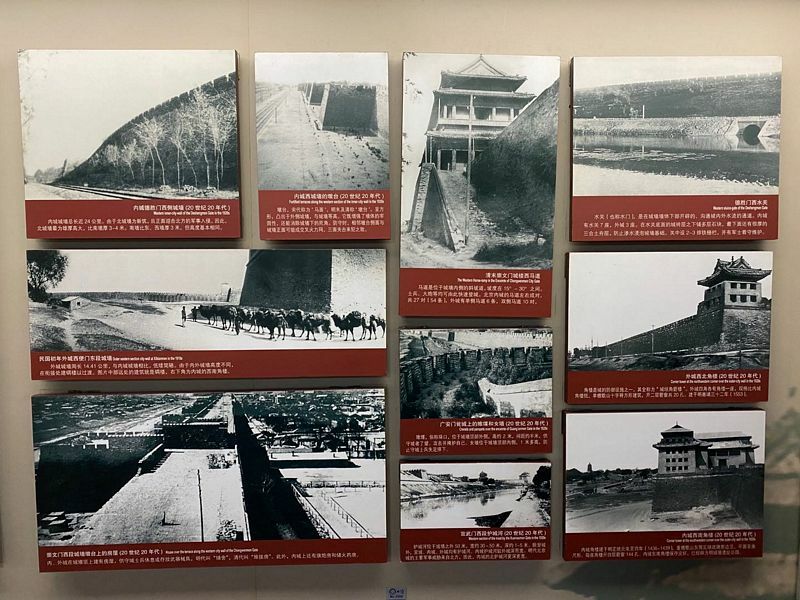 Made up for five parts in a long room taking up the whole of one floor of the tower, here you can see information about the use of walls and towers to protect the city against invaders.
The displays are called Construction of Beijing, Military Defence Capabilities of City Walls and Gates, Guards of the City Gates, Weapons for Attacking and Defending City Walls and Gates, and Battle of Defending Beijing. Each display is small and there are less English explanations than Chinese, but it is mostly clear what you are looking at and the info on the defence of Beijing against invasions by Oirats (a Mongolian group of tribes) in 1449 and Manchu Warlord Hong Taiji (Emperor of the Later Jin Dynasty, he went on to found the Qing Dynasty) in 1629 are of the most interest.

Outside the main hall are displays of photos of the city's nine Gates from the early 20th Century, this will be of interest to anyone resident in or familiar with Beijing as many landmarks are still named for these structures, which were torn down to make way for the second ring road.
Deshengmen is the only surviving gate of these nine.

It takes only 15-20 minutes to see this exhibition, small but very worthwhile, especially considering the entry tickets are cheap and also you get the interesting Ancient Coin Museum included too, plus a great view from the top of Deshengmen over the city that the tower has protected for so many centuries.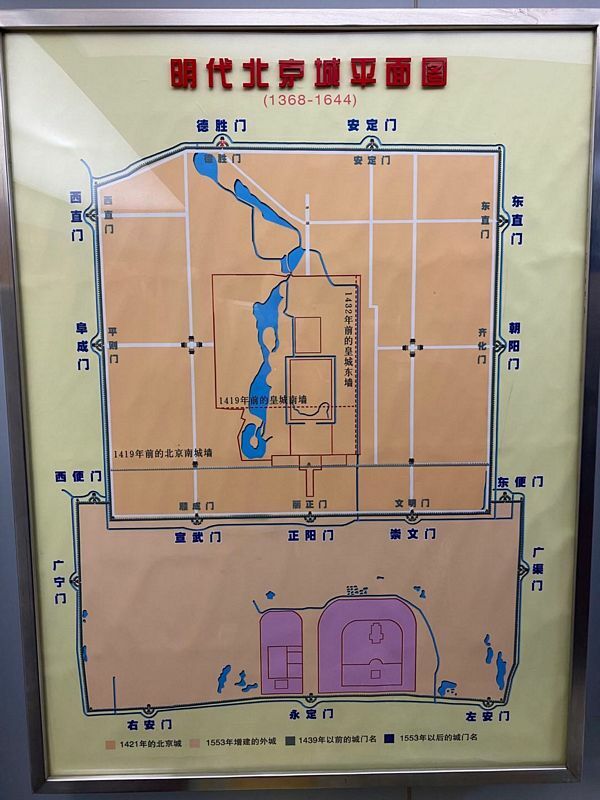 ---
---