Beijing Taxation Museum
Location: 22 Wangfujing Street, Dongcheng District, Beijing. Nearest subway station is National Art Museum Station.

Opening: 09:00 – 16:00 Tues – Sun (closed on Mondays)

Cost: Free (bring passport or ID card)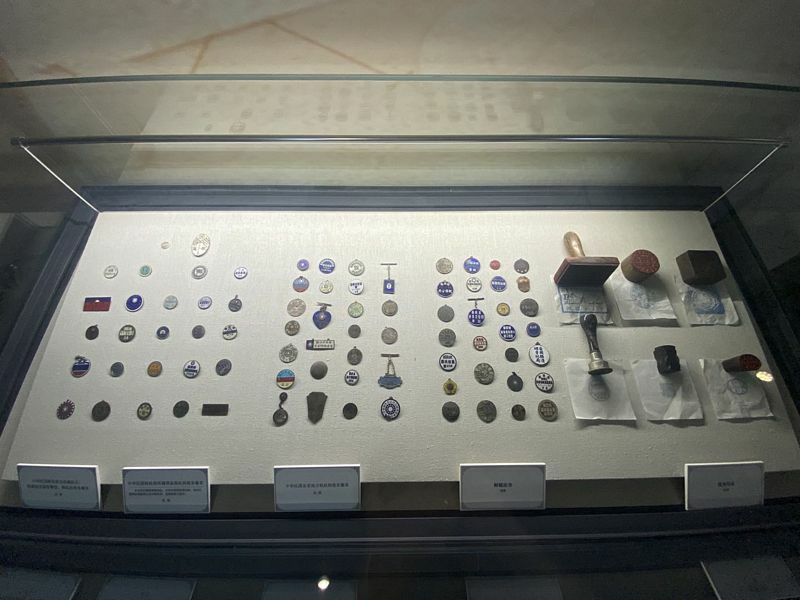 Taxation is not generally considered one of the most exciting and museum-worthy of subjects and is more a dreaded but inevitable part of life for most adults. However, the Beijing Taxation Museum is a place that is far more interesting than its ostensible subject matter would suggest – bear in mind though, when considering a visit, that the bar for expectations should be set fairly low.

The Beijing Taxation Museum building itself is somewhat dull; a two-story box set in a concrete car park. A few old tax-related stelae, as well as a tax collector's car, and some disused receipt printing machines are dotted around the car park itself, to entertain the visitor while the security guard decides whether or not to let you in – this is because their rules state that a booking must be made at least a day in advance. How one is supposed to know this before showing up, and indeed why this policy exists at all, is not clear. Eventually, in my case the fact that I had bothered to bike there on a rainy Saturday morning, that nobody else was there at all, and that I flat-out refused to leave (on the ground that I'm a taxpayer after all), all combined to allow me access finally.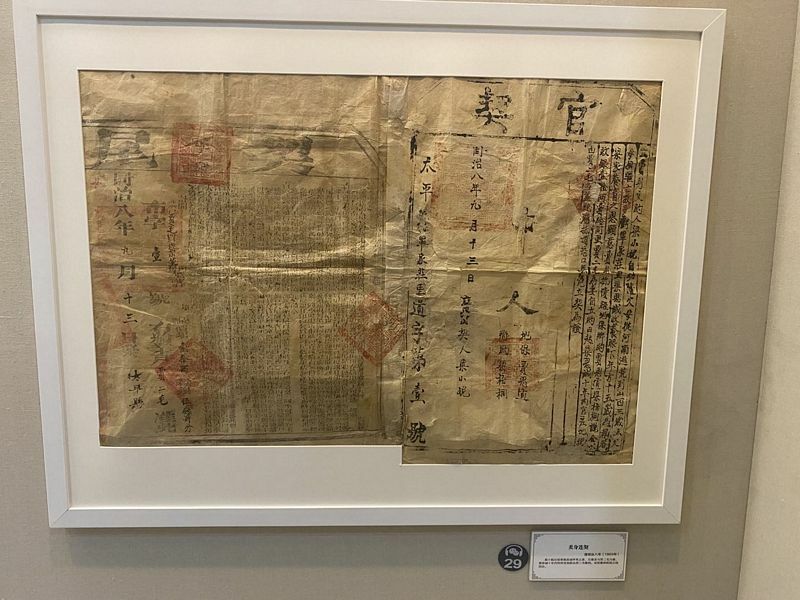 Not one of the exhibits spread over the ground floor and basement are in English, all are Chinese-only, but there is a handy book in English, excellently translated, which helps give detailed explanations about a few dozen of the pieces displayed, so a general gist of what is going on is easy enough to grasp for non-Chinese readers.

The exhibition starts with a general preface about how taxation is a cornerstone of an ordered society, and then launches us into a history of taxation in China, displaying various devices and tools used by tax officials and collectors over the centuries. Mostly what is displayed early on though are documents; highly detailed and complex with all manner of stamps and florid language on them. Some of these are of quite fascinating content though – land tax bills, household registries, a complex certificate taxing opium smokers, a contract for selling oneself as a teen bride, and a very interesting multi-page document needed for Manchu residents of Beijing to sell or buy property than involves proving a multi-generational legacy of property ownership, in both Chinese and Manchu languages – apparently to avoid cases of Manchu people seizin property from Han people and passing it off as their own. Anyway, what we end up with in this latter case is a document made of deeds glued together, so page one is 200 years older than page seven – good thing nobody lost a page in the interim centuries!
For philatelists there are some displays of stamps, for numismatists there are racks of coins and banknotes from various incarnations of China up to the present day, and also a fine collection of abacuses that makes the visitor impressed by the skill with which someone could operate these early calculators.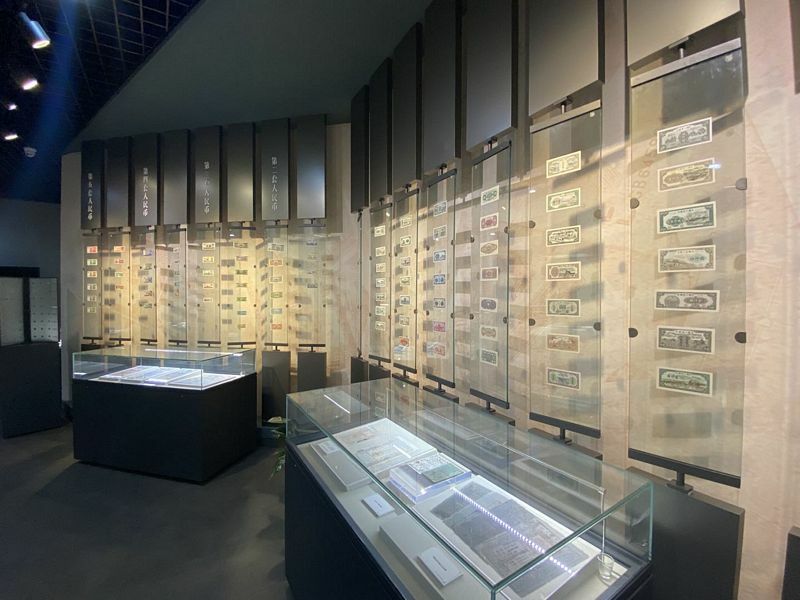 The ground floor ends with a display including the territories of Taiwan, Hong Kong, and Macau, as well as a display of the dreaded fapiao (official Chinese receipts, which are a pain for many people to collect and keep in order) including some from the 1950s with political slogans stamped on them; in support of efforts in the 'War to Resist US Aggression and Aid Korea' (the Korean War), and the 'Five-Antis Campaign' (one of those 'antis' was tax evasion).

Downstairs we enter the New China taxation display, with some basic history of the PRC's tax efforts and mug shots of just who is in charge of taking some of your hard-earned cash in exchange for all the services and solicitudes members of society receive from the state. There are some interesting displays of tax collectors' badges, of tax badges for bicycles and cars, of the no-doubt fascinating periodicals released relating to tax, and even a sidearm issued to a tax collector, with the explanation being that "…sabotage by reactionary elements and some other reasons" was a problem in the early days of the PRC for those tasked with rounding up the dosh owed to the taxman.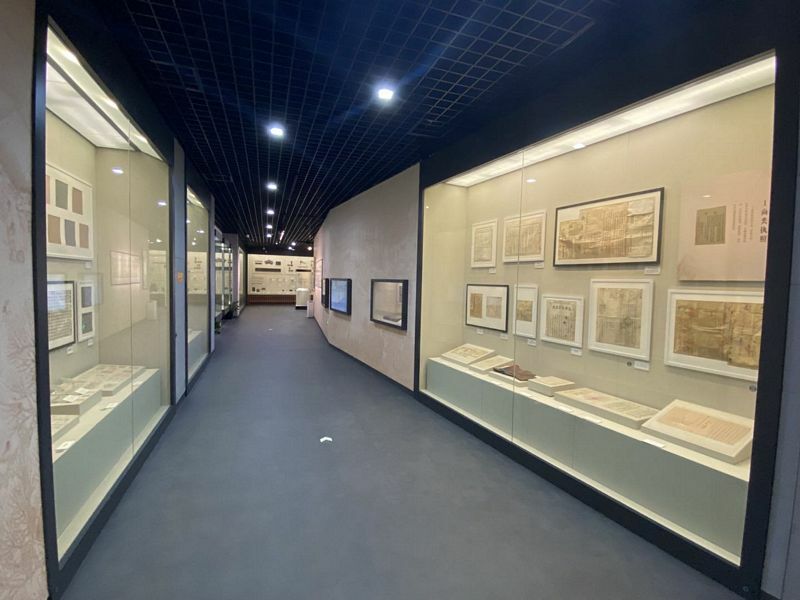 Finally, there are some uniforms of tax officers, a small display of vehicles including a motorbike and sidecar shown whipping through the streets, giving a sexy element to the tax collecting job for anyone considering this as a profession, as well as some certificates for new taxes such as those for environmental abuse and water over-use, a "cute robot' that apparently can tell you what you owe so that a person doesn't have to bother, and then the always welcome visages of China's five paramount leaders (regular readers will be able to name them all without doubt) and a library of tax code publications.

There is no shop, and the invaluable English language book is free (if you can't read Chinese you absolutely need this with you), and an hour is enough time to have a solid look around. No other visitors were there all the time I was present, and it doesn't seem as if it is designed to thrill and amaze armies of visitors, but the layout is nice, the information is solid and interesting enough, and the price is right too. If the silly regulations such as needing to book in advance and not being allowed to bring and compact discs inside (yes, this is real. I left all my CDs at home, fortunately) were finessed then it could be a bit more welcoming. But tax is confusing, nerve-wracking, and needlessly complex anyway, so the rules fit with the theme of the Beijing Taxation Museum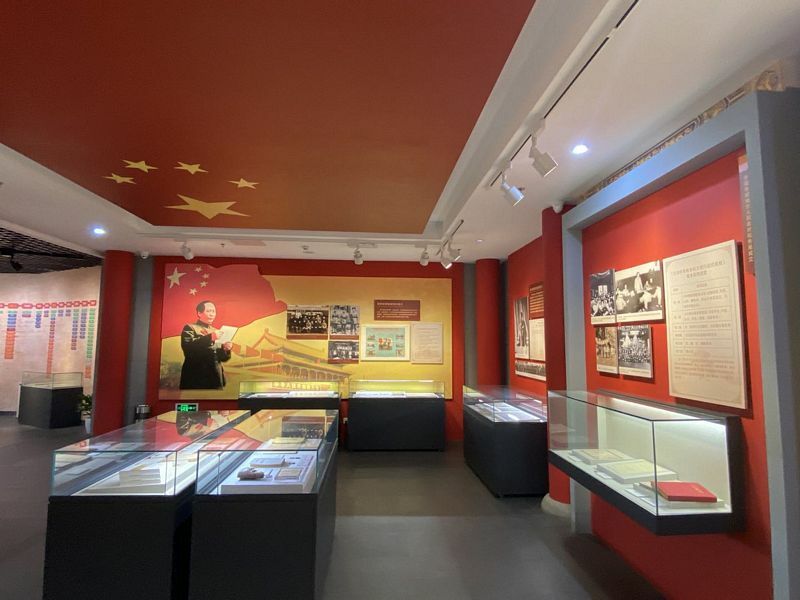 ---
---