Former Home of Mao Dun
Location: 13 Houyuan'ensi Hutong, just 50 metres off Nanluoguxiang. Nearest subway station is Nanluoguxiang

Opening: 09:00 – 16:00 daily

Cost: Free! (remember to bring passport or Chinese ID card)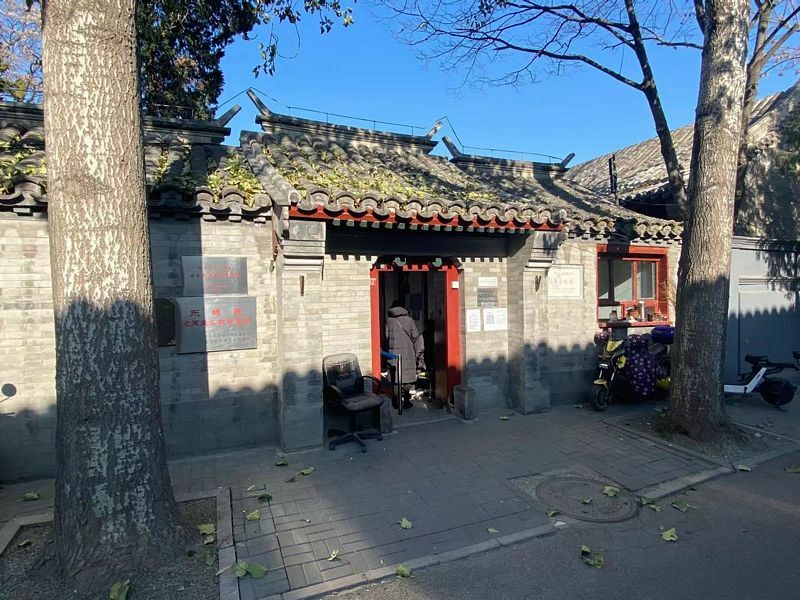 Mao Dun (the pen name of the man born as Shen Dehong) is one of those writers who is very well known in China but little-noticed abroad. I confess that I had only ever heard the name and remain knowing almost nothing about his literary work – something I will have to rectify having been to the man's house now!

Born in 1896 in Zhejiang Province in China he was first a journalist, then joined the nationalist army to participate in an armed national unification campaign, then left when there was a split between the Nationalists and Communists (as his pollical leanings were very much to the left). In the late 1920s and 30s, he became a notable and renowned writer of fiction – short stories and novels both, usually with themes relating to the struggles of the working class, inspirited by soviet literature of the era.

After the foundation of the People's Republic of China in 1949 Mao Dun was made Minister of Culture, a prominent position which he held until the Cultural Revolution was launched. This disastrous movement was designed to rip out old culture and replace it with something altogether more utopian – a mission which it resolutely failed to do. As literally the senior figure in managing culture in the previous decade and a half, Mao Dun was an obvious target for the violence and repression of Red Guards, but somehow made it through while editing a children's magazine and writing memoirs, which remained unfinished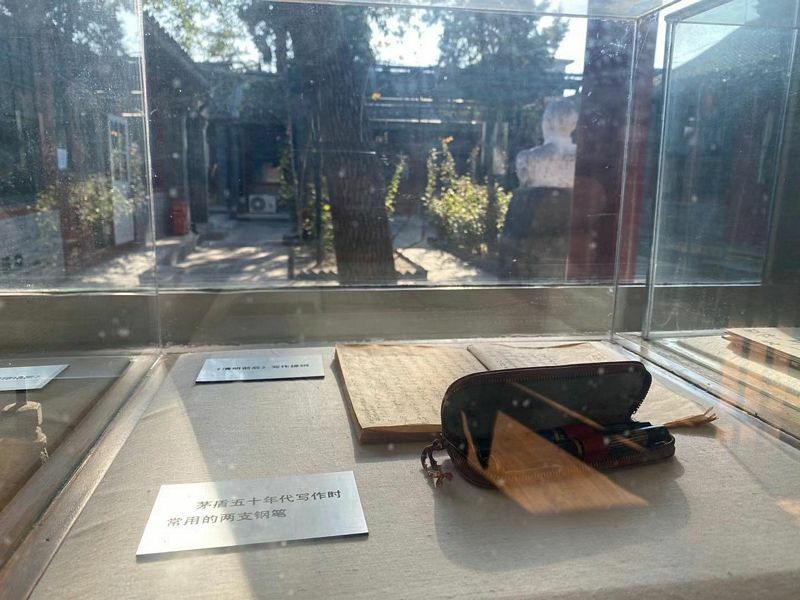 He moved to Beijing in 1974 and lived in the house which is now a small museum to his life there as a retired elder-statesman of literature.

This museum is a mostly traditional hutong courtyard home, made up of a larger front quadrangle and a smaller rear one, this is a very tranquil place and would fetch a pretty penny indeed on the current real estate market in Beijing. The location is very close to a major tourist attraction, Nanluoguxiang, and most visitors seem to be those who simply pass by and notice the unassuming entrance.

In the centre of the front courtyard is a bust of Mao Dun himself, and in the rooms on all sides are exhibits about his life and history. As with many Chinese museums the titles of each exhibit section are in English, but the rest of the content is in Chinese only.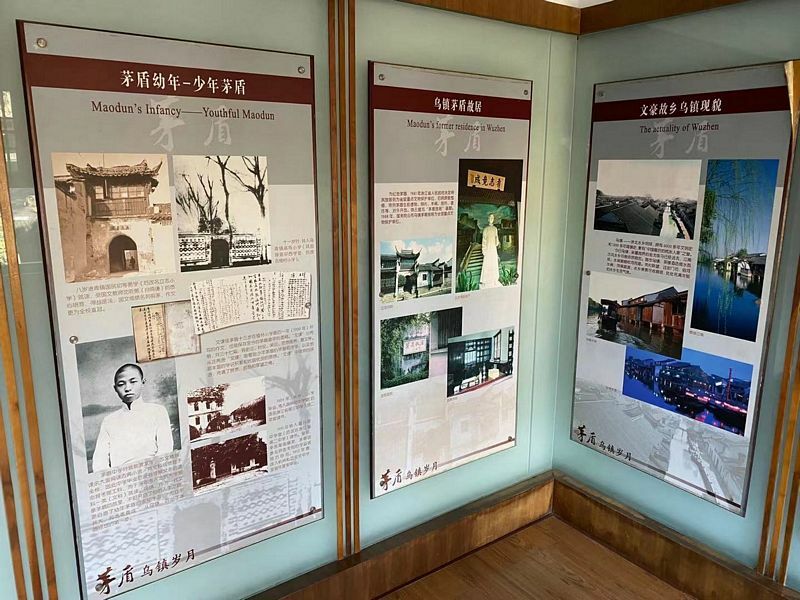 The rear courtyard contains the part of the building where Mao Dun lived until his death in 1981, basically a modest older man's house with furniture and fittings of the era. A rather nice bathroom by hutong standards, and a slightly ghoulish death mask and cast of his writing hand are on display as well.

Mao Dun's name lives on in the Mao Dun Literature Prize, a high honour among Chinese literati to this day. An example of the prize is on display here too.

The Former Home of Mao Dun is actually a good place to visit even if you have never even heard of the man: it is free, a good example of a Beijing hutong courtyard, and it is interesting enough for even most non-literary visitors to spend 20 or so minutes looking around. Being located next to a major street that attracts a lot of visitors makes it convenient as well and you can always pass yourself off as a connoisseur of 20th Century left-wing literature from China after a stop here too. So, consider the Former Home of Mao Dun when next roaming the hutongs of central Beijing!
A fascinating article about the sad last days of Mao Dun can be read here, highly recommended.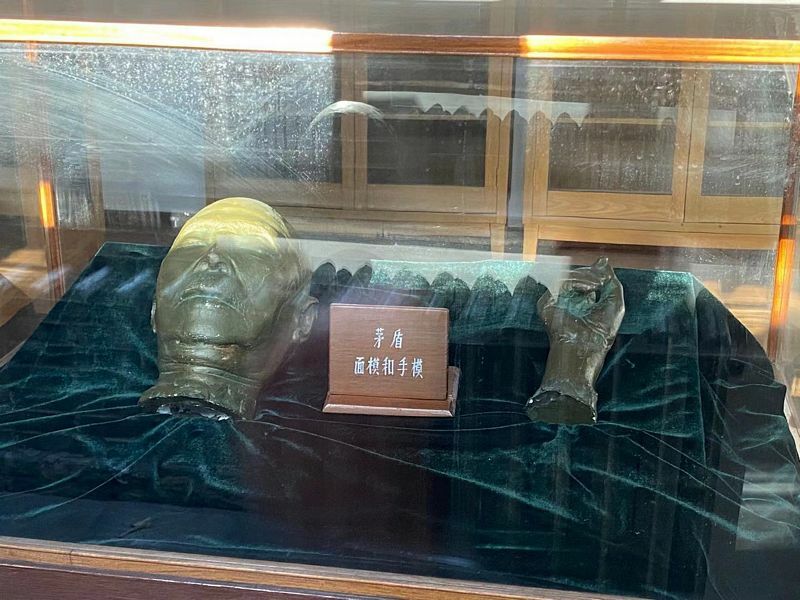 ---
---