China National Postage Stamp Museum
Location: 6 Gongyuan West Street, Dongcheng District. Nearest subway station is Jianguomen, around ten minutes' walk away

Opening: 09:30 – 16:00 Tues – Sun (closed on Mon)

Cost: Free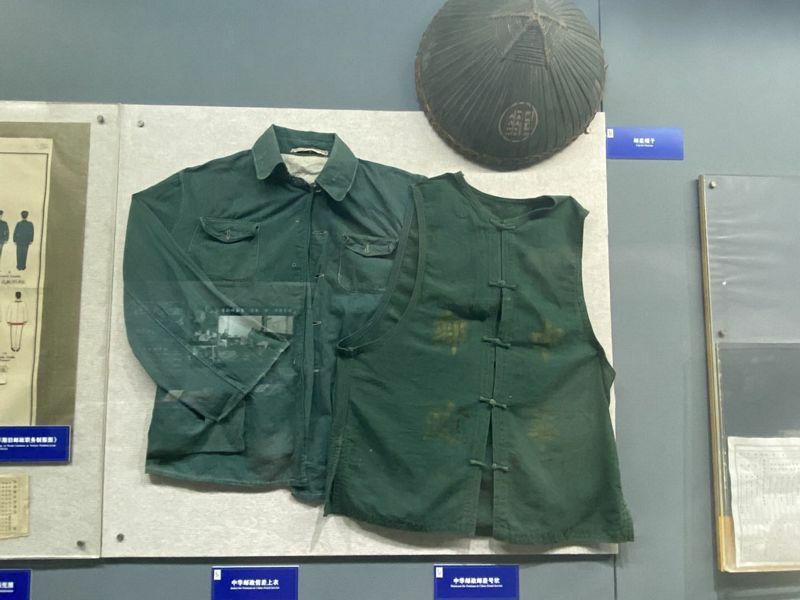 China National Postage Stamp Museum is located on the lower four floors of a multi-story apartment building, a bit of an oddity in the world of Museums of Beijing for sure, and which can make it a bit of a tricky spot to find too, perhaps explaining the almost complete lack of visitors (aside from a small group of new post office staff) at the time of my visit.

This deceptively large museum is quite impressive though, even for the non-philatelist, although some of the halls here do end up being simply a load of stamps displayed behind glass that makes taking any decent photos of them a bit of a chore, which becomes frustrating pretty quickly.

There are both permanent and temporary exhibits; with the temporary ones at the time of my visit (May 2021) being for the 70th anniversary of the foundation of the PRC itself (which was in 2019), and Year of the Ox theme (that being 2021). Not a huge amount of inspiration went into the designs of these rooms, and the fact that there is several metres of space between the displays in the former example suggests either bad planning or an expectation that hundreds of people may fill this room at the same time.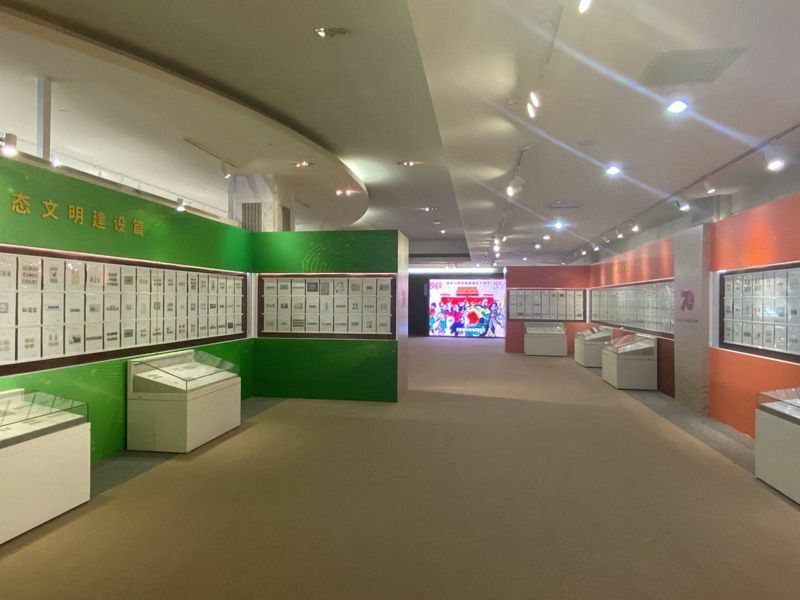 The second floor is where it gets more interesting, with a winding exhibit of both stamps from the first days of the Chinese modern postal service (the late 19th century, something which is explained much better in the Tianjin Post Museum actually) as well as stamps characterised by various idiosyncrasies from around the world - round stamps, stamps with a smell, stamps with diamonds embedded in them, that kind of thing. Here also there is a vague attempt at a chronology of 20th century Chinese stamps too, but it is hard to follow to be honest and doesn't quite work. Still seeing the stamps used during the Cultural Revolution that had tiny lines of poetry by Mao Zedong was quite interesting, and there are some sliding cabinets containing more stamps that are well done and perhaps could have been used in the first floor rooms to save space and include more display stamps at the same time.

On the third floor things get more museumy though – here in a darkened series of halls the visitor is walked through the history of the Chinese postal service, from the Shang Dynasty up to the end of the Republic of China; from bamboo strips to relatively modern letters and postcards all over several millennia.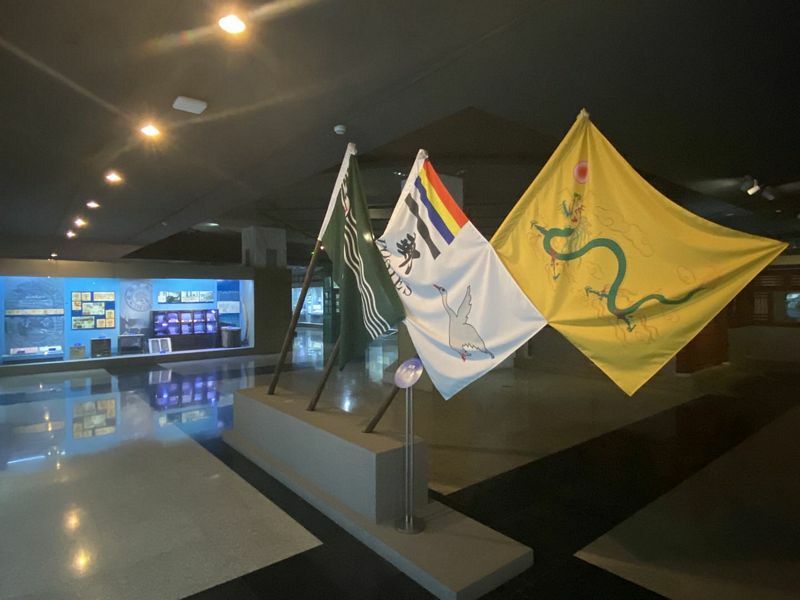 It is pretty interesting, but the lack of translation does hamper things a bit, but it is still pretty obvious what is going on even if you can't read all the captions. Basically; progress happened and things gradually got more and more organised and efficient, until the age of European influence when the most modern standards were introduced and things started to look familiar to anyone in China today – uniforms, examples of letters and packages and postboxes are all very interesting, and it is laid out nicely and is quite impressive for sure.

Finally there is the smaller fourth floor. This is dedicated to the development of the postal service under the People's Republic of China. It is relatively modest actually, perhaps because the basic standards of sticking a stamp on something and then it arriving with the person whose name you have written on it was well established before the PRC itself. But increases in volume of post and related technologies for sorting and delivery are outlined here, as well as some hagiographic boards about particularly heroic posties including a woman who somehow shimmies along a rope over a river to deliver the mail, something shown here in both photo form and in an impressive and large dramatic painting in the stairwell between the third and fourth floors.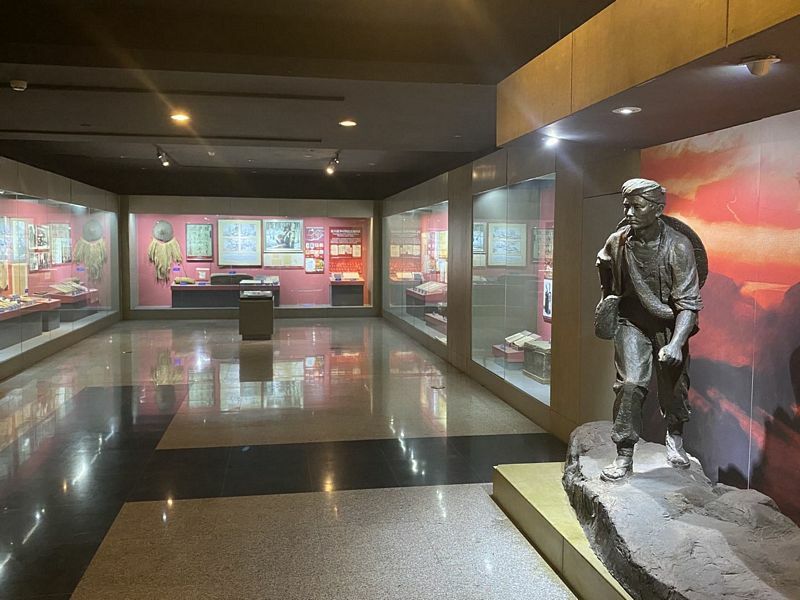 Finally, there is a very simply lit room that shows some particularly valuable stamps from China. It's not quite clear to me why these ones are valuable (the security guard let me in and didn't seem to know himself either), and where photos are not allowed.

Sadly there is no shop at the China National Postage Stamp Museum, which seems like an oversight. At the very least there should be a place to send a postcard, but there is now. There is also no café or anything like that. This is one of those museums where a quick look could take as little as an hour, or a detailed dive into the stamps themselves by someone with an intense interest could stretch for several more hours. It is an interesting place and worth a look if you happen to be in the area but doesn't quite make it all the way to hidden gem, or must-see status for any casual visitor to Beijing.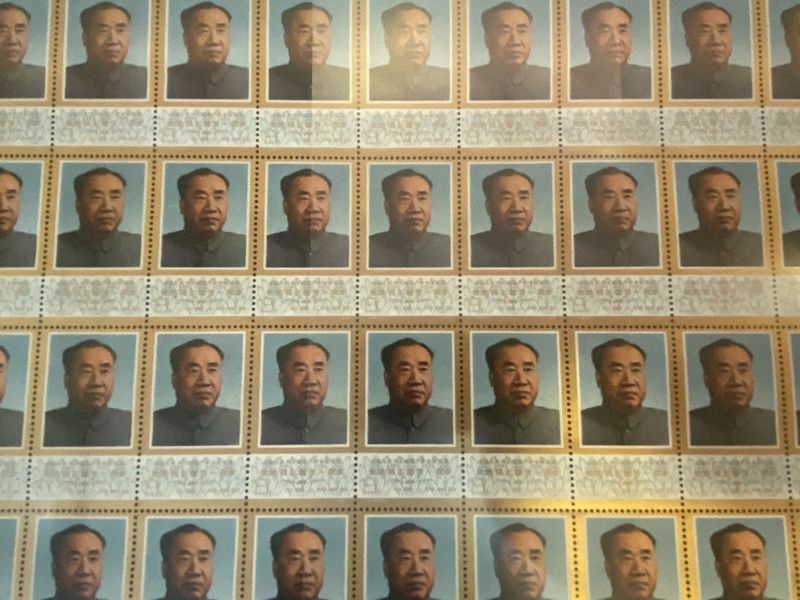 ---
---