Beijing Confucian Temple and Guozijian (Imperial College) Museum

Location: At the east end of Guozijian Street, Dongcheng District, Beijing. Nearest subway stations are Beixinqiao and Yonghegong

Opening: Tues – Sun (closed on Mondays), May - Oct 08:30 – 18:00, Nov – April 08:30 – 17:00

Cost: 30 RMB – includes entrance to both Confucian Temple and Guozijian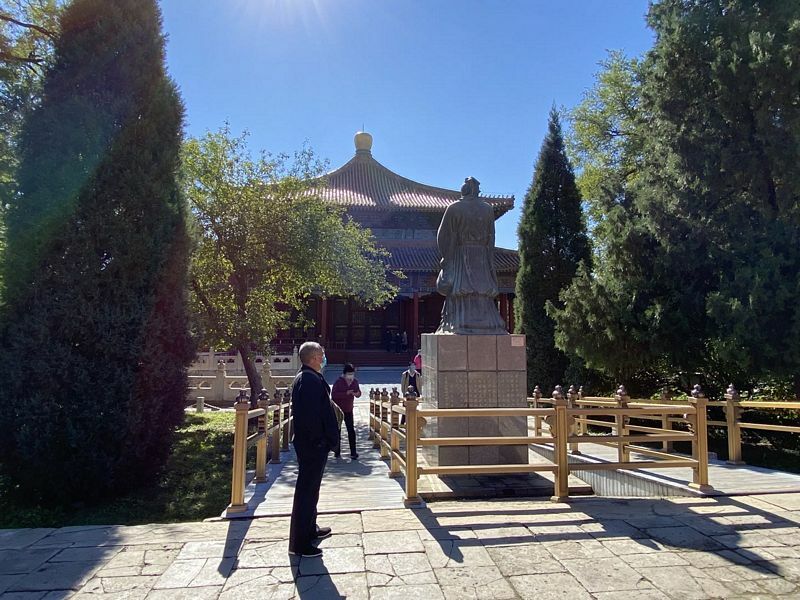 At the Confucian Temple and Guozijian Museum one basically gets a two-for-one deal as the temple and former Imperial College are two different places, situated next to each other. Of course, there is more than just physical proximity connecting the two; the philosophies and educational methodologies of the man to whom the former is dedicated informed the complex and prestigious examinations which the latter existed to train applicants to pass.

The Confucian Temple and Guozijian Museum is almost up there with the most famous sites for visitors to Beijing, let's say, an upper tier-two place (if the Great Wall, Forbidden City, Summer Palace, and Temple of Heaven are the top ones, this place comes in just below). I've been here before, but the Confucian Temple last around 2004, and the Guozijian itself not since 1999, and I had forgotten how interesting and simply beautiful these places are.

The entrance is at the south side of the Confucian Temple, this part I don't really consider to be a 'museum' per se, but visiting the Guozijian Museum without the temple first would lack context and also lose you some value for money, too. So, start here with a walk through the attractively laid out grounds, impressive gates, and towering stone stelae in small pavilions that line the side of the main yard, itself very attractively shaded by some ancient cypress trees.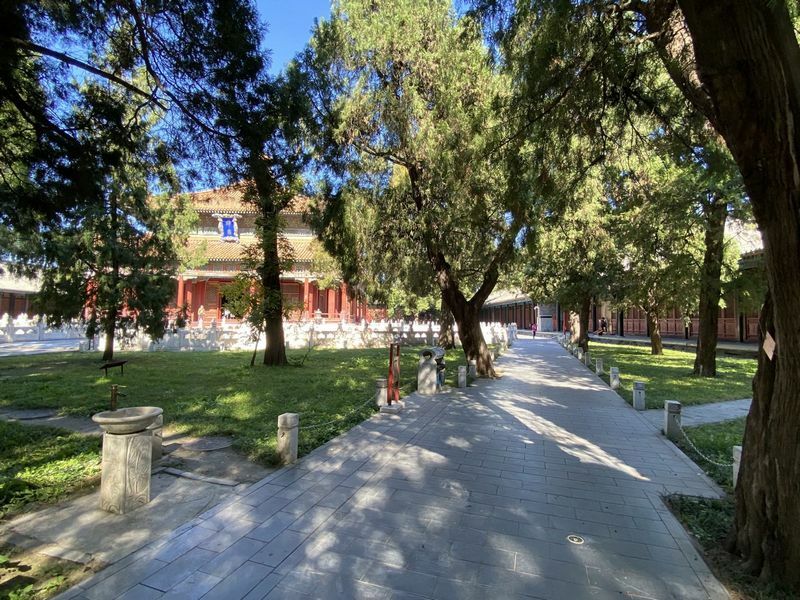 Many of these stone markers at the entrance - near the statue of Confucius himself - are there to record the names of those who passed the imperial examinations. More about these tests can be learned at the fascinating Imperial Examination Plaque Museum, but here suffice to say that these tests took place for centuries, could make or break the lives of those who took them, and were exceptionally difficult to pass – thanks for this legacy, Confucius!

Other stelae hold poems about suppressions of uprisings, honours to Confucius (including Emperor Kangxi, who in 1686 described him as "the greatest man in Chinese history" – which is quite an honour, given the attention paid to other great men in China in more recent decades!), and the completion or renovation of this temple complex and the university itself.

Here, too, is actually the most museumy part of the whole Temple + former Imperial College area, despite not being in the museum itself (at this point, I realised there is no point in really separating these places when looking at them as one or two museums): a fascinating exhibition, spread over two long buildings to the east and west of the main courtyards, all about Confucius. So, we start with his childhood, the society he found himself in (as this was 500 years BCE, so a long long time ago, luckily a good amount of context is provided), and the story is compelling, if somewhat hagiographic, which is to be expected, of course.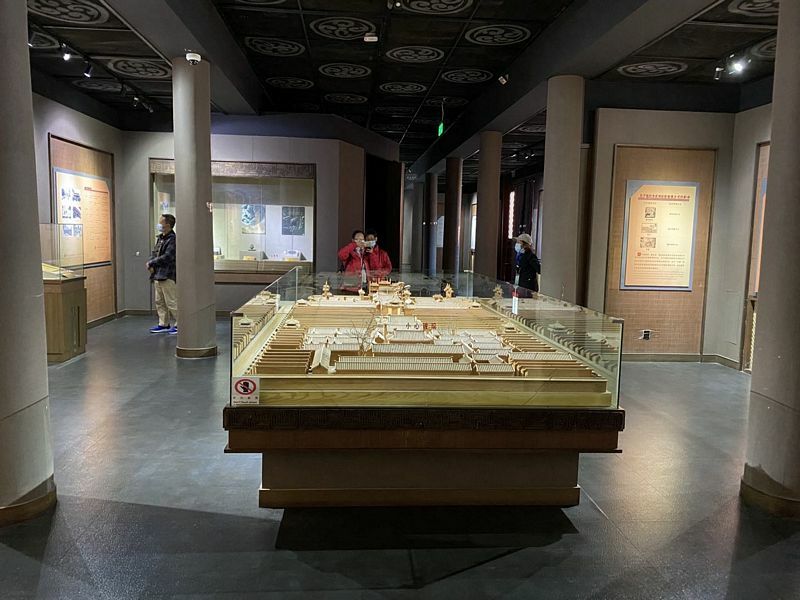 Although it's a novel and not a work of history exactly, there is a really interesting portrayal of Confucius in the Gore Vidal book 'Creation'. The great man comes across as a bit of a pain and an awkward pedant, but it is a far more human representation for sure. History fans should check out that book for sure.

The Confucius Museum (which is not what it is called, but should be) ends with a couple of rooms boasting about how the sage's wisdom in various fields has spread worldwide, with good examples of how somewhere like Vietnam was an early adopter of such thought ad how it shaped society for millennia, and then some spurious claims about how deeply Confucianism has burrowed into western thought since Marco Polo said something nice about Confucius. There is also a map of Confucius Institutes worldwide, with no attempt made to clarify that Confucius Institutes don't actually teach Confucianism any more than the Goethe Institute just teaches the work of Goethe himself (or the Instituto Cervantes, or any other examples), so this is a slightly weird and unwelcome ending to a fascinating and valuable short exhibit that is vital for visitors who are not particularly au fait with Confucianism in the first place.

Over to the Guozijian now, just a couple of minutes' walk away. This place was the national university of China during the Yuan, Ming, and Qing Dynasties, and was founded in 1306 before being developed, renovated, and expanded over the centuries, and then finally shut down in 1905. It is a major heritage site in Beijing and very much deserving of the time for any visitors interested in the capital's history, or just anyone wanting to look at some lovely buildings, too.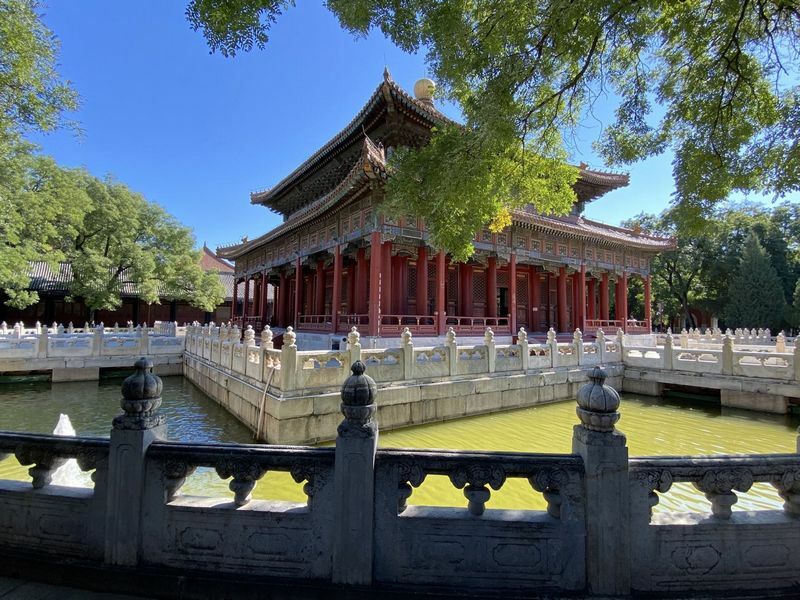 Fronted by a couple of gates of quite different design (one more traditional, the other of glazed tiles), this is again a series of courtyards lined with halls (mostly closed), which were used as teaching offices, cells for students, and all the various reasons a room may be needed at a university. The central circular Bi Yong Hall, surrounded by an attractive moat, is a stunner, and on its east side a couple of exhibitions about the history of the Guozijian itself, both in educational and architectural terms, can be visited.

It is very much possible to visit the Confucian Temple & Guozijian Museum just for a 45-minute wander around, but it's also possible to come and spend half a day here – read all the inscriptions, puzzle over what Confucianism really is, check out every available room – all this would take a while. So, budget as much or as little time as you have for this site. It's a highly recommended place, and is rightly considered one of the must-sees in Beijing. I can't really understand why I managed to go more than two decades without stepping inside the Guozijian Museum, especially having passed it literally thousands of times!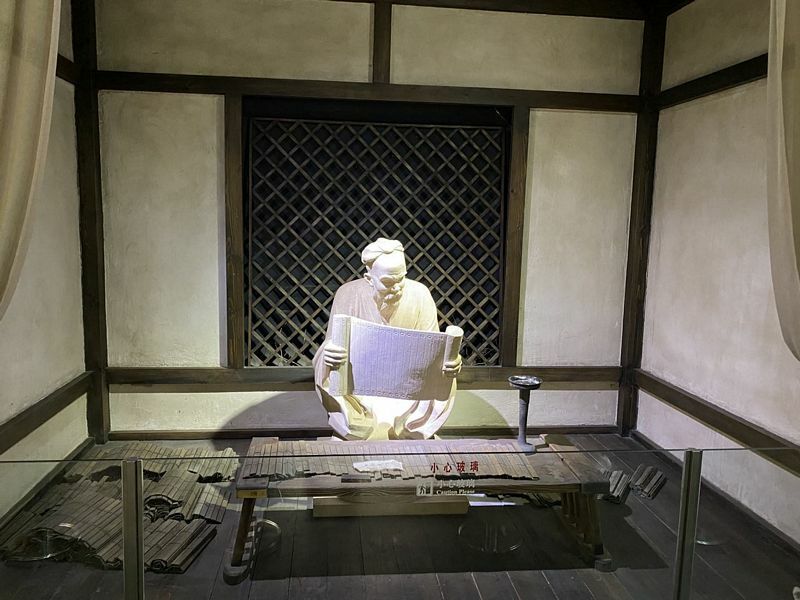 ---
---