Samjiyon Airport
Introduction
Location
Exterior
Interior
Visiting Tips
Introduction
The Samjiyon Airport serves flights from Pyongyang Sunan International Airport by Air Koryo.
Flights are every Tuesday and Friday.
If these dates don't suit, you can charter a plane and go a different day of the week.
Pyongyang - Samjiyon: JS3101

Samjiyon - Pyongyang: JS3102
---
Location
Samjiyon airport is located near Mt. Paektu in Samjiyon County, Ryanggang Province, North Korea.
---
Exterior
There isn't much going on at Samjiyon Airport.
You will walk straight from your plane and collect your luggage from the luggage cart outside.
The parking lot is just next to the airport runway - so you don't have far to walk.
The airport is located in the middle of forests and trees - making for a pleasant, but bumpy journey!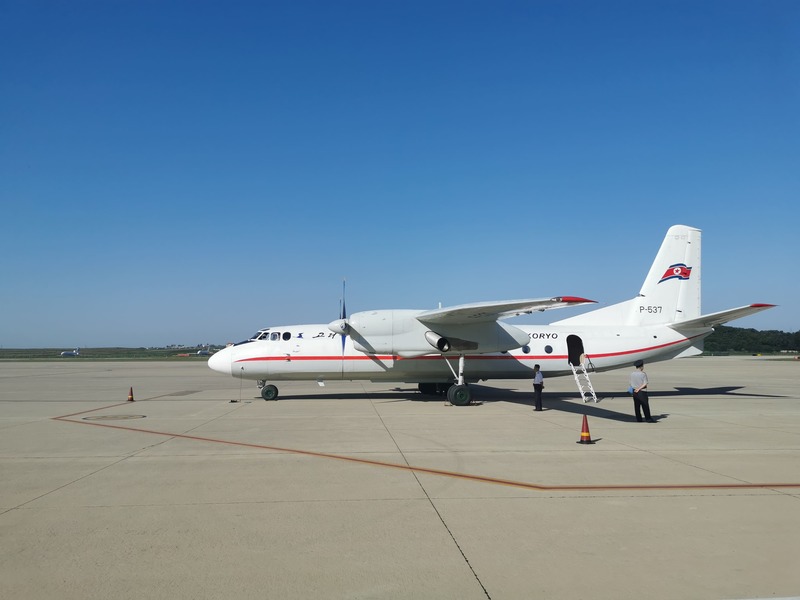 ---
Interior
Samjiyon Airport is more of a small building located in the middle of nowhere than anything else.
You can expect that your flight will be the only one landing or taking off.
There may be a bit of a hassle through customs as they will have to turn all of the machinery on.
You will go through a metal detector then wait in the small waiting area.
You can then collect your printed ticket - complete with ample spelling mistakes!
There is no toilet inside.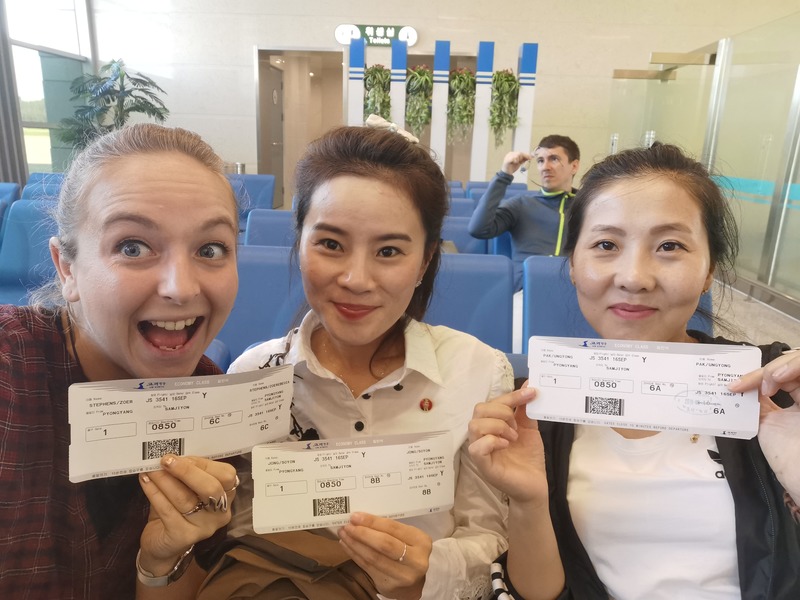 Getting to ready to fly to Samjiyon from Pyongyang
---
Visiting Tips
There is no toilet inside, but there is one at the back of the building. This is extremely basic. Bring toilet roll!

Be patient as you are going through the customs check. It may be slow.
---
---
Interested in a tour to North Korea?


Travel to

North Korea

with the only
North Korea travel experts, Koryo Tours
North Korea Travel Guide PDF | Sign up to the mailing list | About Koryo Tours