Tonga Flag
Flags of the World
History of the Tonga Flag
Symbolism of the Tonga Flag
Where to Find the Tonga Flag
The current flag of Tonga was officially established in 1875. It is written in Tonga's constitution that the Tonga flag will never be changed or altered.
Therefore, the current flag of Tonga will always be the flag of Tonga.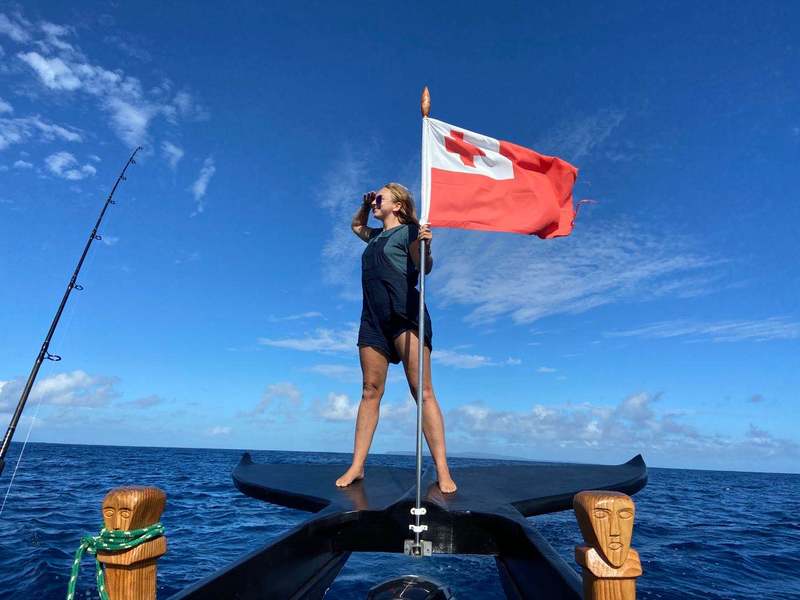 Image: @ZoeDiscovers
---
History of the Tonga Flag
The flag of Tonga is a red field with a white section in the top left corner with a red couped cross.
Tonga's flag width-to-length ratio is 1 to 2.
Tonga is a predominantly Christian country. This was brought about with the arrival of the British when Captain James Cook first arrived in 1773 then made 2 additional visits until 1777. After this, British Wesleyan Methodist arrived in Tonga and started to convert the Tongans to Christianity. It was only in 1831 that they converted the chief Taufa'ahau Tupou, who, in 1845, would then become King George Tupou I.
Around this time in the 1840s, the Tonga flag was first introduced and adopted. The new King wished to design a new flag of Tonga, mainly one that would represent Christianity. He worked with Shirley Waldemar Baker who was a member of the UK's Tongan mission to create a new flag. This, as well as a new coat of arms and national anthem for Tonga.
Shirley Waldemar Baker would later become the Prime Minister of Tonga.
As well as the national flag of Tonga, Tonga also has different flags for its army, navy, and a royal standard for its sovereign.
---
Symbolism of the Tonga Flag
The symbolism of the flag of Tonga carries cultural, political, and regional meanings.
Tonga is 97% Christian. The red cross of the flag of Tonga alludes to Christianity.
The white of the flag of Tonga symbolises purity.
The red of the Tonga flag represents the crucifixion and the sacrifice of the blood of Christ.
---
Where to Find the Tonga Flag?
The flag of Tonga can be seen often around the country. Sometimes outside of houses, sometimes as decorations on cars or buildings, and most often around the capital city Nukualofa.
During the King's birthday, the flag is hoisted at various locations and it can also be seen printed on various banners throughout the Kingdom.
---
---