Shangzhai Culture Exhibition Hall
Location: Jinhai Lake Tourist Area, Pinggu District – this address is very vague. It is on the far west side of the lake, a little north of the embankment with the bungee jumping tower. Ask a peach seller for direction! (Absolutely nowhere near any subway stations. Take a bus to Jinhaihu Station, or go by car)

Opening: 09:00 – 16:00 Tues – Sun (closed on Mondays)

Cost: Free (bring passport or photo ID)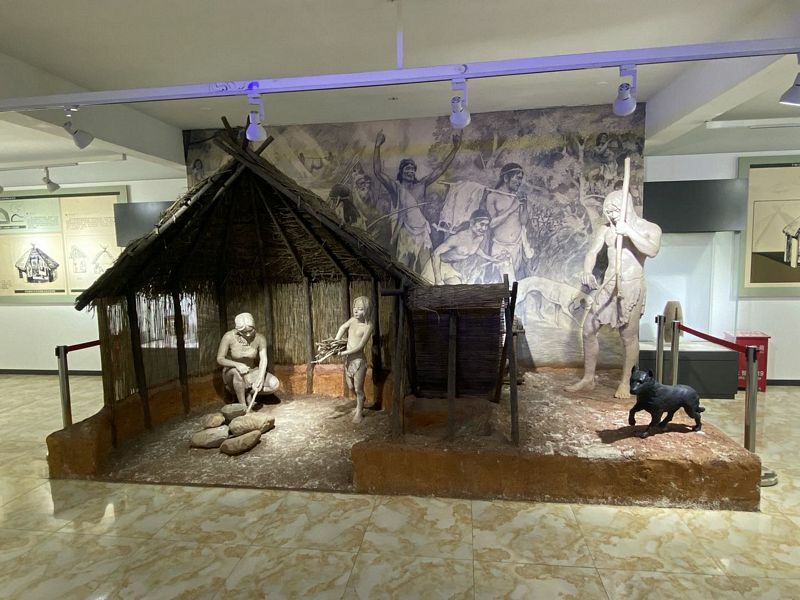 Located way out in the countryside (but still in Beijing municipality, which is huge) this unusual spot is overshadowed by the nearby scenic area of Jinhai Lake in Pinggu District, which is quite a journey from the centre of the city, making the Shangzhai Culture Exhibition Hall need to really be something special to attract many visitors from the city itself, does it succeed?

Not really, for one thing I was under the impression before I arrived here that it was actually about the culture of the people who live in and around the village of Shangzhai (where the museum is sited) and it turned out to be a museum of the Neolithic civilisation that existed here thousands of years ago, and which I had never heard of before.

Anyway with that embarrassing error set aside I was ready to learn about stone age life in this lovely area, but the museum fell a bit short on this too and in mentioning the more famous Zhoukoudian Site a few times in its displays just drew attention to the fact that there is a far better and more educational site on the other side of Beijing than this one.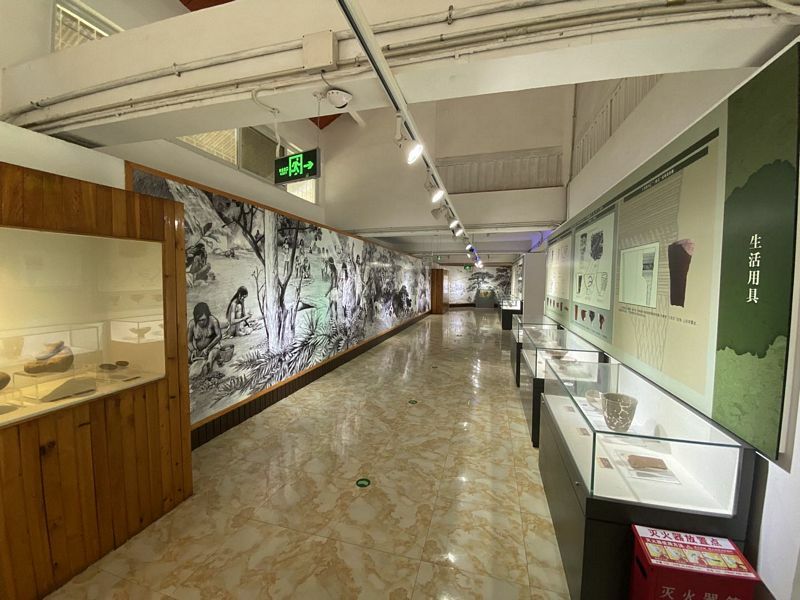 However Shanghai Culture Exhibition Hall is about the Shangzhai site itself, but that site seems of fairly niche interest to archaeologists rather than to the more casual visitor, so it was kind of interesting to see some photos, some models of what life may have been like back then, and what kind of things these early people used to do and how they lived, plus the stone axes, fire-making implements, and so on are always intriguing, to me at least. Still, it was a basic display and perhaps not something to commit to a three hour drive from Beijing just to visit.

The building also has an upstairs though, where a whole other museum (2 for 1!) is located. This is one circular room and is dedicated to Pinggu District folk customs, where there are some agricultural implements, some photos of farmers joyously harvesting the peaches that Pinggu is known for, and then some material about development in the area, and so on. It's not bad, but it is just one room really, so there is only so much that can be shown – compared to the museums for some other outlying districts such as the Yanqing Museum this is a very basic effort.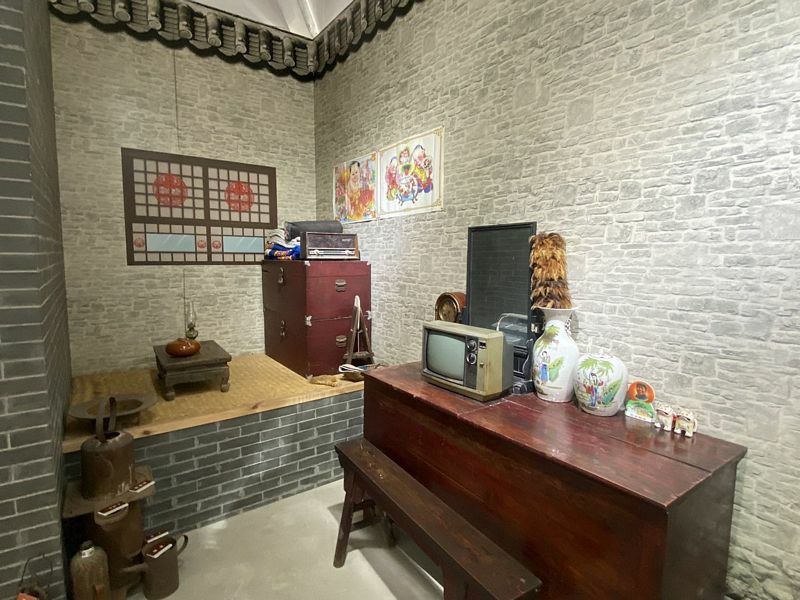 Outside the museum there is another part, a collection of stone stelae found all around Pinggu. This is formed into a 'Stele Forest' (actually an alley around 10m long) with these monuments lined on each side and with dates and some basic info given. They are not in any particular order, but they are interesting enough to extend the visit by another five minutes.

So, the Shangzhai Culture Exhibition Hall is not something I can really recommend to anyone beyond Neolithic-era aficionados; it is in a lovely area though and is free to visit. If you find yourself passing through Pinggu District, visiting Jinhai Lake, or stopping to buy peaches from one of the many roadside sellers (some of whom also have these utterly lovely roasted walnuts available) then why not stop in for half an hour to learn something about life in this area thousands of years ago and to see a modest, but interesting local museum. From a design perspective as well, it has some of the most attractive entry tickets I have yet seen in Beijing – perhaps not a reason enough to make this long journey, but notable to me at least!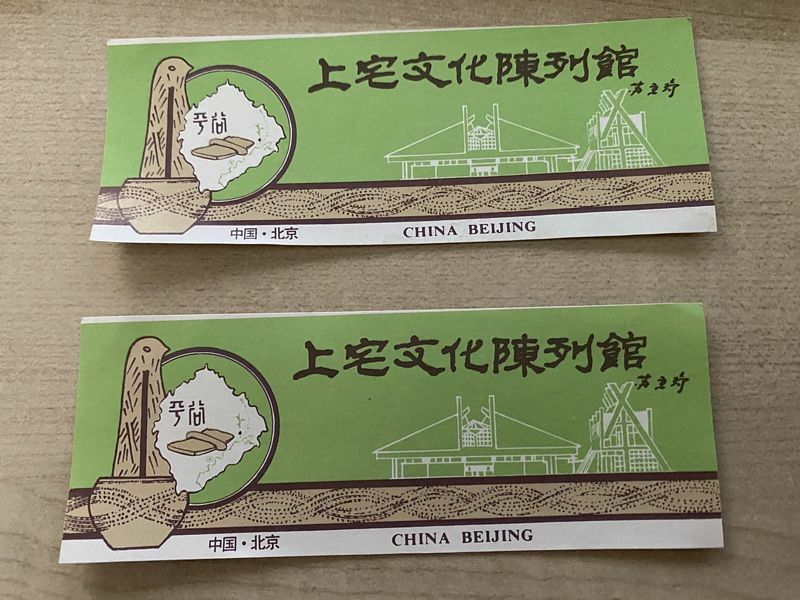 ---
---