Vanuatu
Where is Vanuatu
Vanuatu Map
Time in Vanuatu
Vanuatu Capital
Vanuatu Islands
Vanuatu, officially the Republic of Vanuatu, was once named the happiest country in the world, according to the Happy Planet Index.
It's currently ranked 4th on the happiest countries in the world list.
Formerly a joint British-French colony, Vanuatu gained independence only in 1980.
The name "Vanuatu" means "Our Land Forever".
They have a history of being a democratic country, offer a no tax policy, and an impressively small Ecological Footprint, with a ban on plastic bags already firmly in place. The country aims to be powered by 100% renewable energy by 2030. Very impressive for a relatively under-developed country!
Want to become a citizen of one of the happiest countries in the world?
No problem!
All it takes is 130,000 USD and you can get yourself a Vanuatu passport after investing in the country. The Vanuatu passport allows you access to 130 countries, and unlimited access to more than 80 islands in the Pacific Ocean, lush green landscapes, incredible diving spots and coral reefs, and an active volcano.
Not to mention the WWII war relics and historical spots dotted around the islands...
Best start saving up then!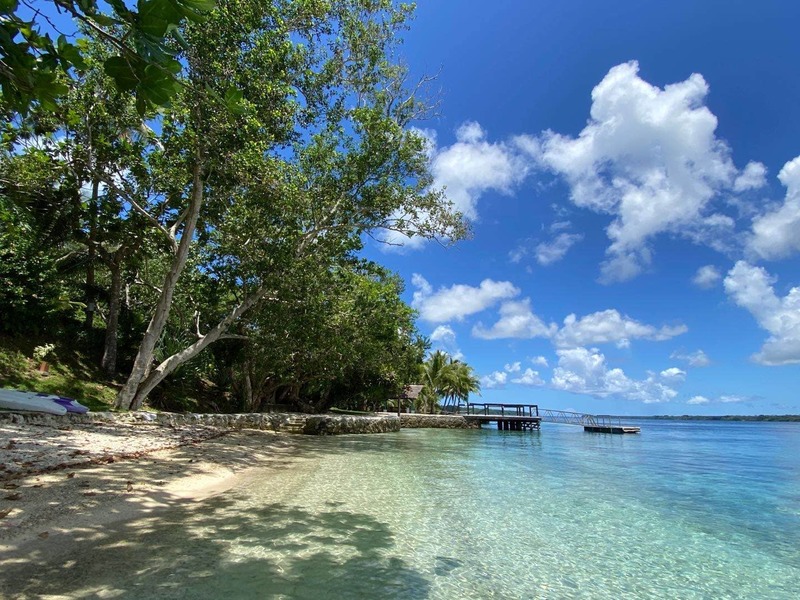 ---
Where is Vanuatu
Where is Vanuatu, where you can find your own happiness?
Vanuatu is in the southwestern Pacific Ocean. It's made up of 13 main islands forming a Y-shape in the pacific and lies about 800 km/500 miles from Fiji.
Vanuatu is located between Fiji and New Caledonia, with the Solomon Islands in the North, Papua New Guinea to the West and New Zealand in the South.
A flight from Fiji takes around 2.5hrs to Vanuatu, and it's relatively accessible from Fiji, Australia, and New Zealand.
Despite this, there is a general lack of tourism - due in part perhaps to the fact that no one has heard of Vanuatu.
---
Vanuatu Map
Vanuatu is made up of more than 80 different islands.
It is located in Melanesia in the South Pacific.
Vanuatu Map: World

Vanuatu Map: Pacific Ocean

Vanuatu Map: Vanuatu Archipeligo

Vanuatu Map: Efate (Port Vila)

Vanuatu Map: Santo Island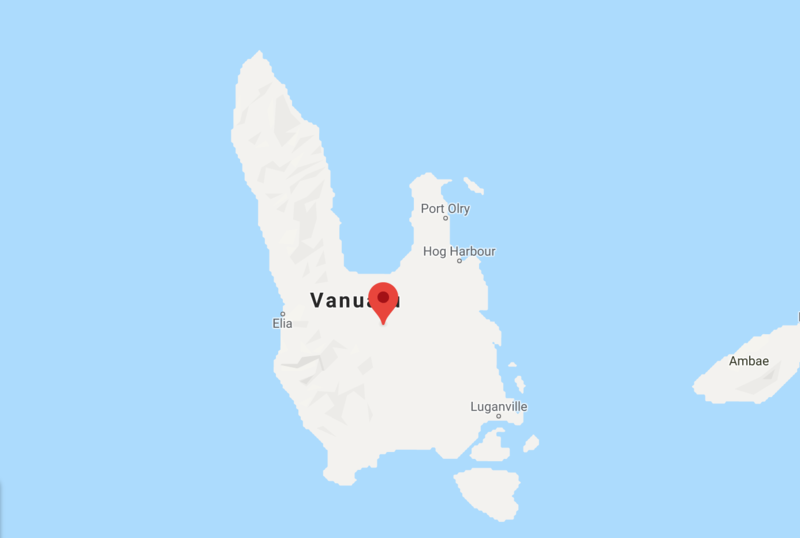 Vanuatu Map: Tanna Island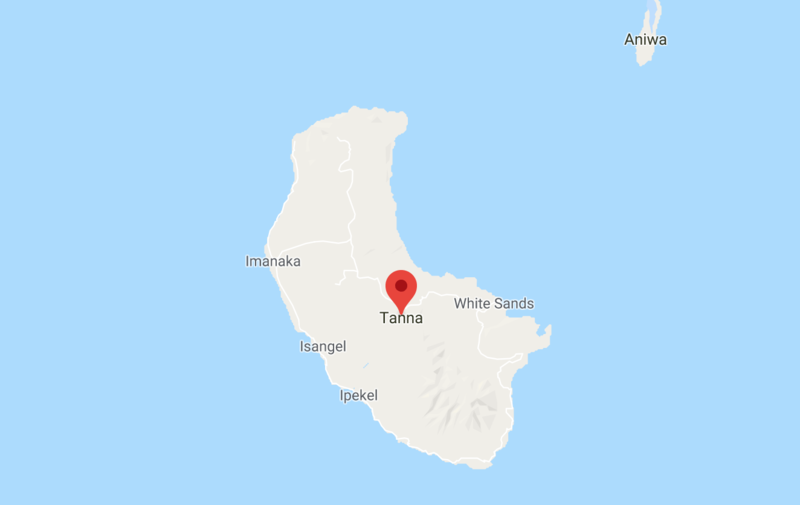 ---
Time in Vanuatu
The time in Vanuatu is GMT+11, one-hour time difference from Fiji (GMT +12).
Time in Vanuatu is the same throughout the whole archipelago.
There is no daylight savings time in Vanuatu.
---
Vanuatu Capital
The Vanuatu capital is Port Vila. Port Vila is located on Efate island, the third-largest island of hundreds of islands in Vanuatu.
It's a capital city, but don't be fooled.
We're not talking an "only-one-Starbucks-only-one-fast-food-joint" capital city. There's no Starbucks (which is absolutely no problem, Tanna produces some great coffee), no McDonalds, and very few shops and supermarkets.
Although, there are a couple of big Bon Marche for all of your French and foreign goods!
(and a bizarrely large range of Duty-Free shops)
Port Vila
There are two main areas of Port Vila. The Port Vila downtown area where most activities take place, as well as where the cruise ships land, and slightly further south to the more peaceful and residential area. Port Vila is small, and these areas are just a 30-minute walk from each other. The smaller residential area is home to beaches on both sides as it lies on a small piece of land jutting slightly out of the island.
It's also home to a Bon Marche and a "restaurant street" is disappointing if you're looking for restaurants.
Between both areas, you'll probably walk past various embassies and consulates.
Nevertheless, this slightly southern area boasts many more upper-class style restaurants, ranging from Japanese to Italian food.
In the south area, It takes just 10 minutes to walk between the two sides of this piece of land.
One of Port Vila's most famous attractions is the Blue Lagoon.
---
Vanuatu Islands
Vanuatu is made up of more than 80 islands, 13 of which are considered to be part of the principal islands.
Vanuatu Efate Island
Efate island in Vanuatu is home to Port Vila, the capital, and is the main entry point for those travelling to Vanuatu from overseas.
It's located fairly south of the peninsula and has good connections with Fiji.
To the west are the islands of New Caledonia, which remains a French colony.
If you are staying on Efate for a long time you may want to hire a car to help you to explore, but in the city centre, there's lots of taxis and public transport available.
You can get around by taxi or by "bus".
The "buses" in Port Vila are not like a conventional bus you may be familiar with, but rather vans that ride around and ask if you want a lift. They go along all the main roads. There are bus stops but they can also pick you up from anywhere.
Pro Tip: A ride in one of these buses will cost you 300 VT (approx. 2.5 USD). A 20-minute taxi will cost about 2000 VT (approx. 17 USD). Don't let them rip you off, which they may try if they realise you're new here - but they're nice about it if you politely let them know you know the actual price...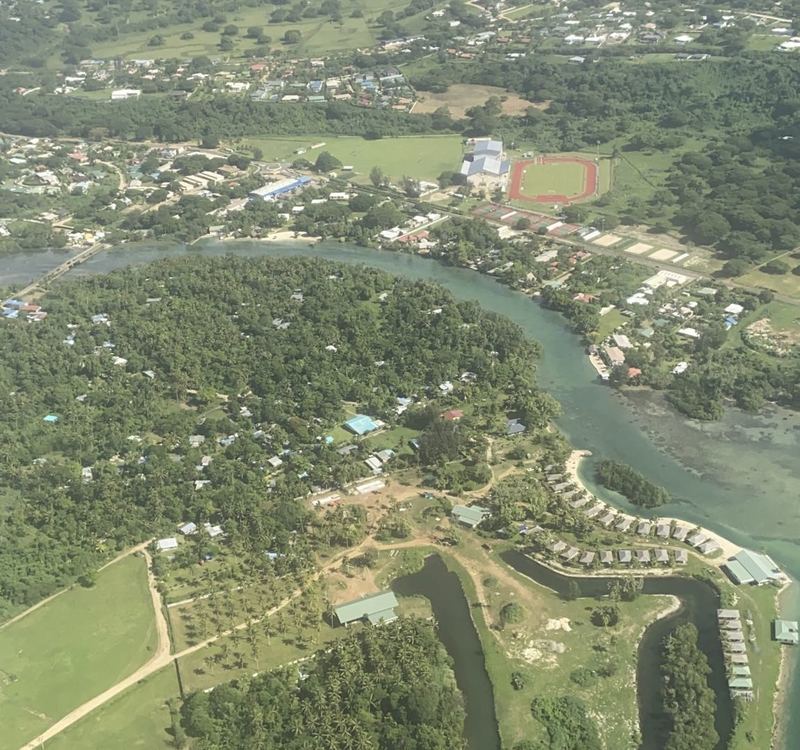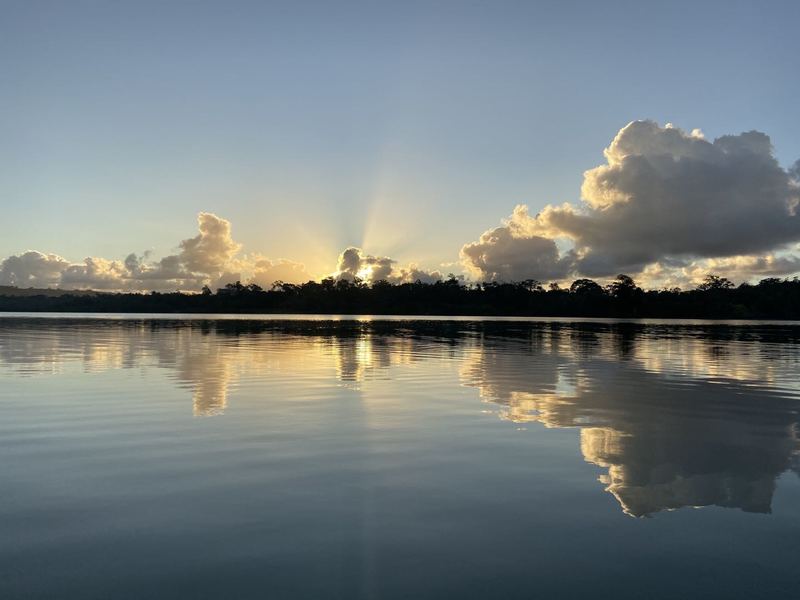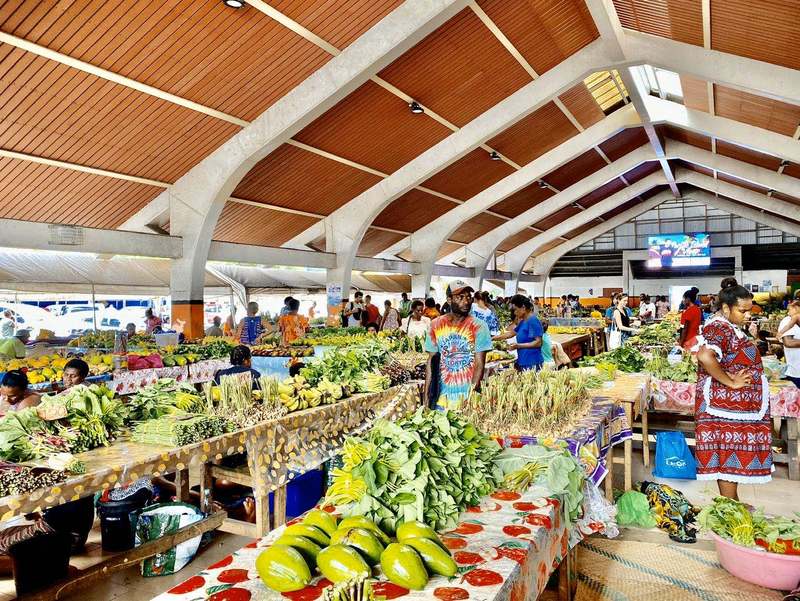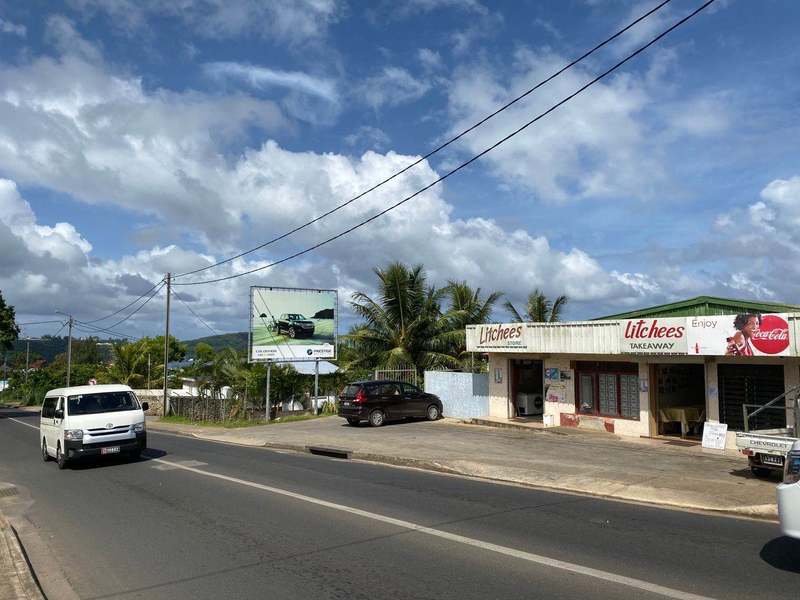 Vanuatu Espiritu Santo Island
Espiritu Santo (or just Santo) is Vanuatu's biggest island.
Santo has a population of approx. 40,000 and covers an area of 3,955.5 km2 (1,527.2 sq mi).
The main city and port here is Luganville. Actually I have fond feelings for Luganville - much more than Port Vila. In Luganville, everything is relatively together in one place (or one road...), and yet it feels a lot more open and less claustrophobic than Port Vila. There are similar Duty-Free shops here, as well as a couple of supermarkets and restaurants. Although I didn't see a Bon Marche...
A visit to Espiritu Santo is a must for those interested in WWII history.
(And a must for anyone who loves champagne beaches, lagoons, diving, rainforests, horse riding, exploring bat caves, drinking Kava...)
Espiritu Santo is home to the famous Million Dollar Point and the sunken SS President Coolidge cruise liner.
What's Million Dollar Point?
Glad you asked.
Million Dollar Point is named as such because it's estimated that there's millions of dollars worth of equipment dumped there.
Espiritu Santo island was established as a US military supply base, and after the end of WWII, the US was stuck with all of this equipment that they couldn't transport back.
They tried to sell it (for an apparently decent price) to both the French and the British who refused to pay. And so the US deemed it an appropriate and responsible action to just... dump it all in the sea.
Out of sight, out of mind, eh.
Well, not for long, as this site gains more and more attention every year as people come here from all over the world for this world-class diving spot.
There are two popular diving spots on Espiritu Santo located not far from each other; Million Dollar Point and SS President Coolidge.
You can read more about diving in Vanuatu and Million Dollar Point here.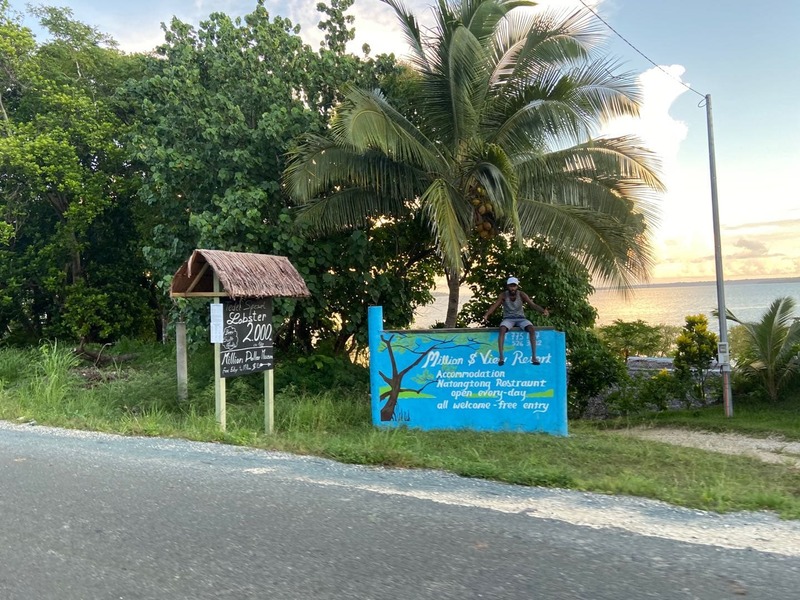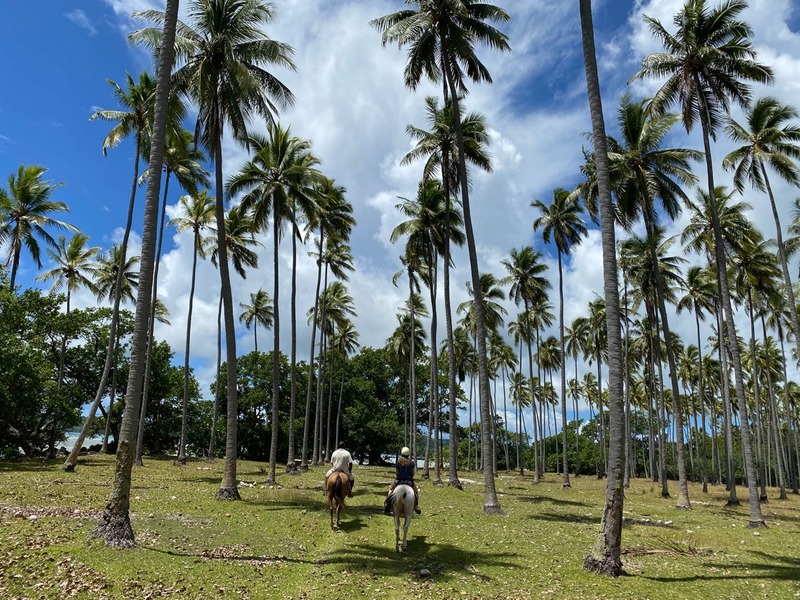 Vanuatu Tanna Island
Tanna Island is the most famous of the islands in Vanuatu, and usually, the one place travellers go to if they come to Vanuatu for a short time only.
Don't let this put you off. In 2017, Vanuatu received around 109,000 foreign tourists. Although this number seems to be on the slow increase - there are still very few tourists who come travel to Vanuatu.
So whilst Tanna Island may be one of the typical "tourist spots" in Vanuatu, this is for a reason.
Visiting Yasur Volcano on Tanna Island is the closest you can get to an active volcano.
You can get pretty darn close, and it's pretty darn active.
Aside from "just" this incredible monster of nature, you can also visit coffee plantations (as I mentioned, Tanna has great coffee), go bathing in the volcanic sands and water at the hot springs or visit local tribe villages.
Read more on Tanna Island here.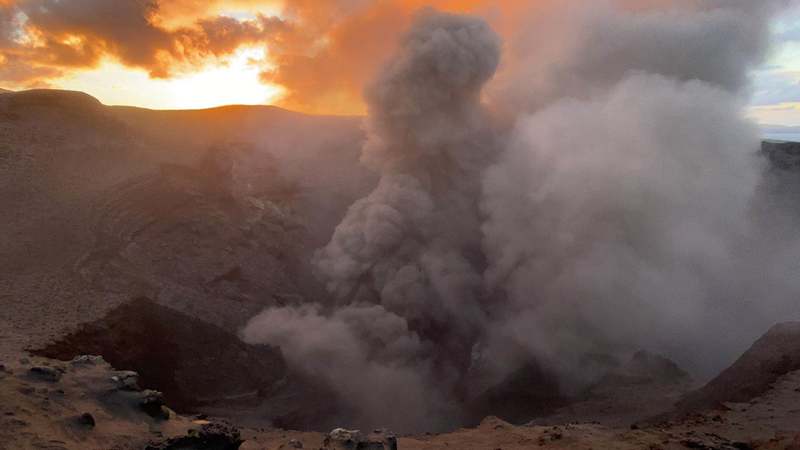 ---
---