Civil Aviation Museum
Location: 200 Capital Airport Side Road, Chaoyang District. Nearest Subway Station is Maquanying (but it is still around 5km away by road. But it is an interesting drive through Beijing's Villaland, all kinds of gated communities, international schools, and playgrounds of the better off folks of our fair city, very very different from the lifestyle of those of us who spend our time downtown!)

Opening: 09:00 – 16:30 Tues – Sun (closed on Mondays)

Cost: Free! (bring Passport or ID card)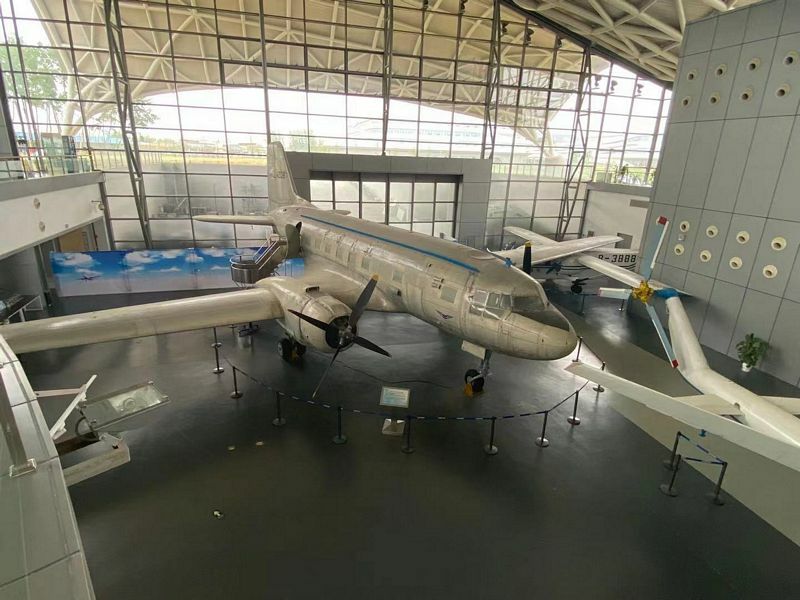 Located around two thirds of the way to Beijing Capital Airport from the city centre, the Beijing Civil Aviation Museum is a bit of an awkward one to get to (with no subway station in anything like walking distance, not many other museums nearby either to combine with (the nearest would be the Film Museum and the Railway Museum), and isn't very well known among locals at all, which is a pity as it is an interesting place for sure, and not just for aviation geeks either.

Built to look like a generic regional airport (although the designed probably had higher aspirations than that) with its sweeping undulating roof it is an impressive building, with the ground floor being made up of mostly walkways to show off the small planes suspended from the ceiling and the larger vehicles on the lower floor as well as a couple of corridors giving a potted history of Chinese civil aviation – all in Chinese, as with almost everything in this museum.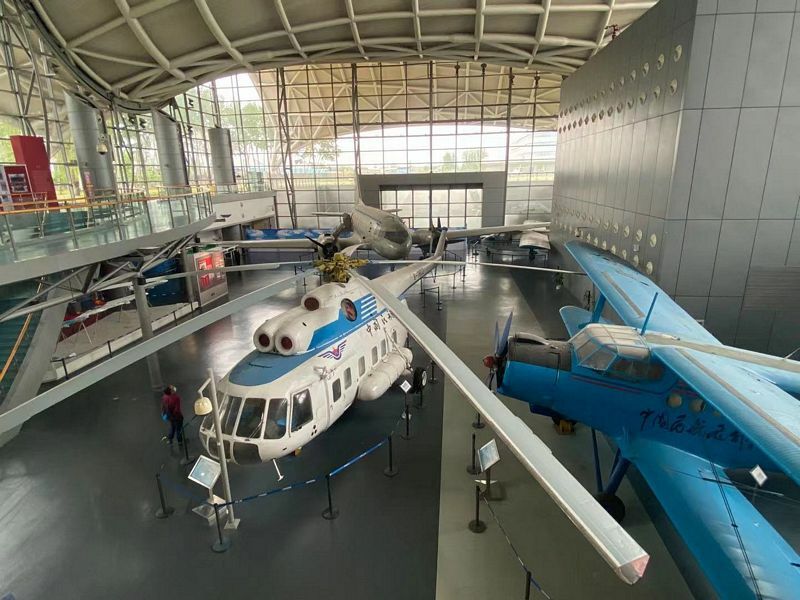 Down in the basement/main area there are exhibits on all manner of aviation related fields, but somewhat frustratingly none of them seem complete. So we see a few uniforms of flight attendants, but why not a display of all of them, through the decades, or all of them from one airline rather than a select handful. And when we see the display of paper tickets why are there not one from each domestic airline? These may seem like petty points, but it does (to me anyway) speak to a lack of diligence, as does the fact that all the planes outside (we'll get to them) were absolutely covered in dirt and dust, all while a large number of workmen were drowning the yellowing grass in unnecessary quantities of water. Maybe a spray down of the actual exhibits would have been a few minutes well spent?

The highlights inside the museum though would be the small selection of notable older Chinese aircraft, from the lovely blue Yun 5 biplane, the first domestically produced plane in China to the main attraction – Mao Zedong's personal plane. An Il-14 donated by the Soviet Union. This is the only one you can go inside and see the cabin, with a couple of rows of comfy chairs, a desk for working and a sofa for the Chairman to have a lie down (not joking, this is what a museum guide was telling a group of trainee aviation students who were there at the same time as me).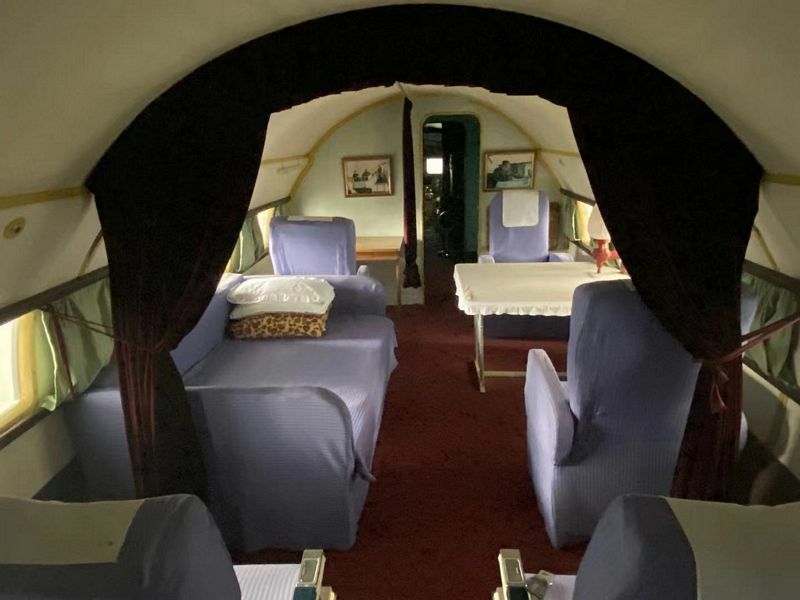 Sadly at the other end of the building the area full of flight simulators of various kinds was all closed, probably down to very low visitor numbers during the current covid crisis. My visit was a Sunday and still there were only a handful of other people there at the same time.

The other disappointment or missed opportunity in this museum is the fact that there is no café, although there is clearly space for such a thing. Why not serve airline food? Or at least a drink and a snack on a branded Civil Aviation Museum tray while sitting in a mock airplane seat? Also, there is a museum shop but it had been basically abandoned. This would be the ideal place for selling model planes, catalogues of Chinese produced vehicles, and all manner of other trinkets. I would have at least brought a magnet – but none of this was on offer at all - a letdown, and a missed opportunity too.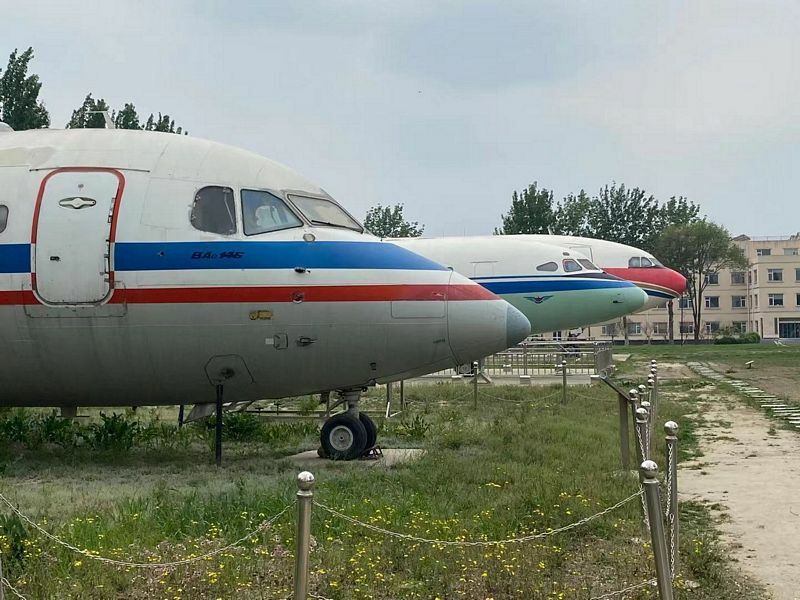 Outside the building the grounds were somewhat run-down, with dead grass and overgrown bushes collected around the dusty old planes. But it's a good little collection anyway, with some early donated planes and unusual now-out-of-service passenger planes such as an Airbus A310, a Trident, and a squat and very retro Bae 146. Impressive and fun even if the names and numbers don't mean much. There is space here in the grounds for more planes and I would hope that this collection of about a dozen aircraft could be added to which would add great value to this very much nearly-there museum.

Two hours would be enough for the casual visitor to this place, even if the simulators were working, so it can be done as an easy half day from most parts of Beijing. Whether you would learn all that much without some kind of translation from Chinese is not too clear, but for having a look at some old planes and a poke around an interesting museum building, the Civil Aviation Museum is a very solid choice indeed!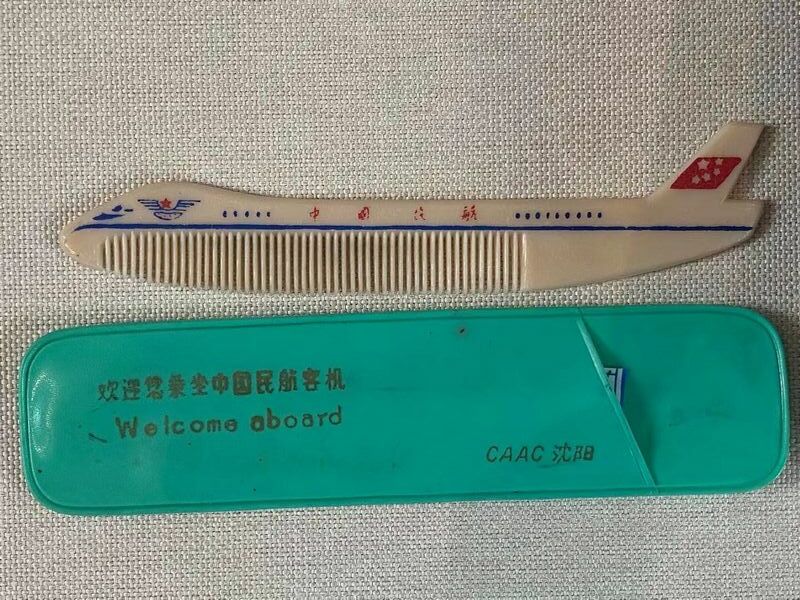 ---
---