Fahai Temple
Location: 80 Moshikou Dajie, Shijingshan District, Beijing. Nearest subway station is Jin'an Qiao Station, around forty minutes' walk away

Opening: 09:00 – 16:30 Tues – Sun (closed on Mondays)

Cost: 20RMB for general entry. 100RMB if you want to both enter the temple and see the original Ming Dynasty murals on site (bring passport or photo ID)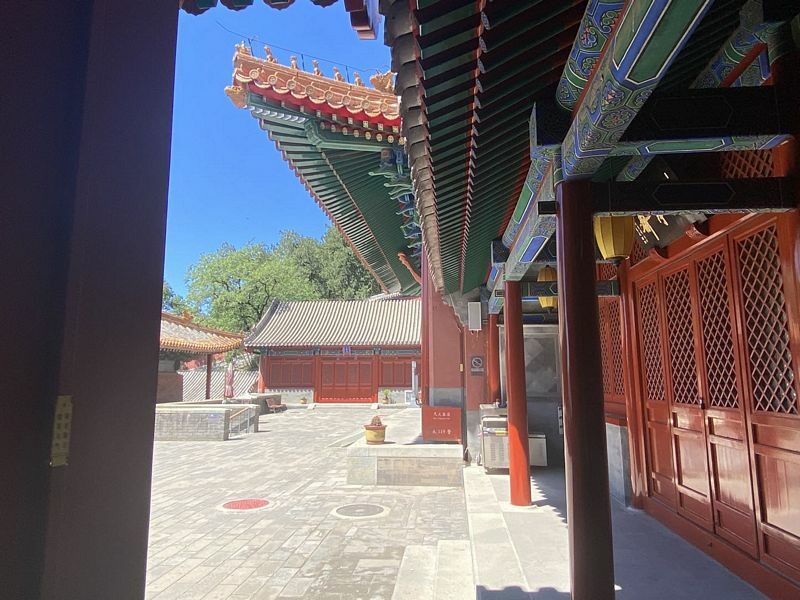 One of the rules (unpublished so far) of the Museums of Beijing project is that there be no art galleries that are just an art gallery, and no temples that are just a temple included. This means that, for example, the excellent Dazhongsi Ancient Bell Museum (which is in a temple) is included, but the more famous Temple of Heaven is not part of the list. For the Fahai Temple I've wrestled a bit with inclusion but decided that as it is famous (in as much as it is famous) for displaying a magnificent Ming Dynasty mural rather than for just being a scenic temple it does warrant inclusion (nothing to do with the fact that I made the effort to visit, I've been to other temples and not included them).

Situated in a lovely spot in the Cuiwei mountains (hills really), beside the Western Hills (some of which are mountains for sure) of Beijing's Shijingshan District, the Fahai Temple is well worth a visit, combining easily with the Beijing Quaternary Glacial Vestige Museum and the Tian Yi Tomb (formerly the Eunuch Museum) – all of which can be visited in a single morning, this temple was surrounded at the time of my visit (a Friday morning) by locals hanging out, singing, practicing martial arts, and generally just kicking back and enjoying some sun, a very pleasant experience it seemed.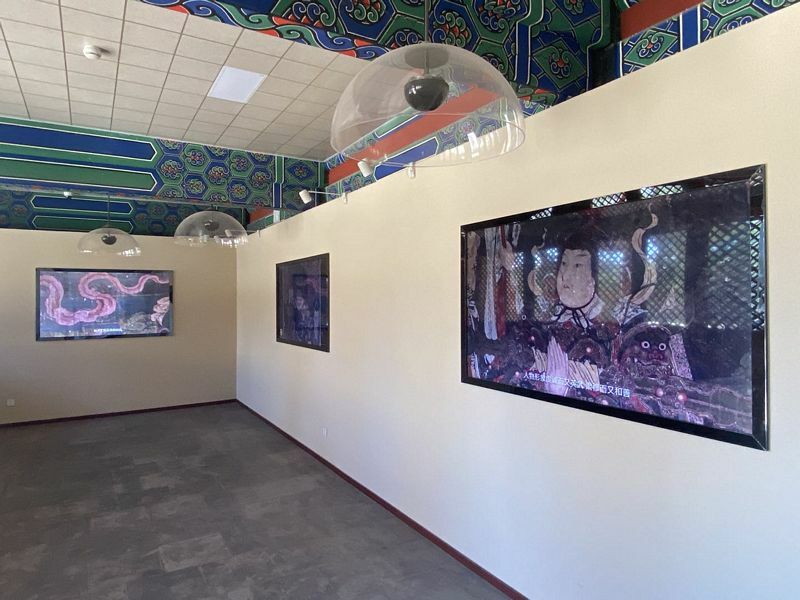 The Fahai Temple itself is set on the hillside and is made up of a series of four courtyards. It isn't a hard climb to get up to the top of this temple, and the various halls along the way are very pleasant. While it is an ancient site (first built in 1439) it was looted and heavily damaged "before liberation" and thus is mostly a recent structure in many parts, which you honestly wouldn't know, it is very well done and all looks appropriately aged.

The views are also excellent, of the western part of the city, the hills, and over to the old steelworks converted to host the 2022 Winter Olympics. Well worth the entry fee for a quick visit of less than an hour to see everything here.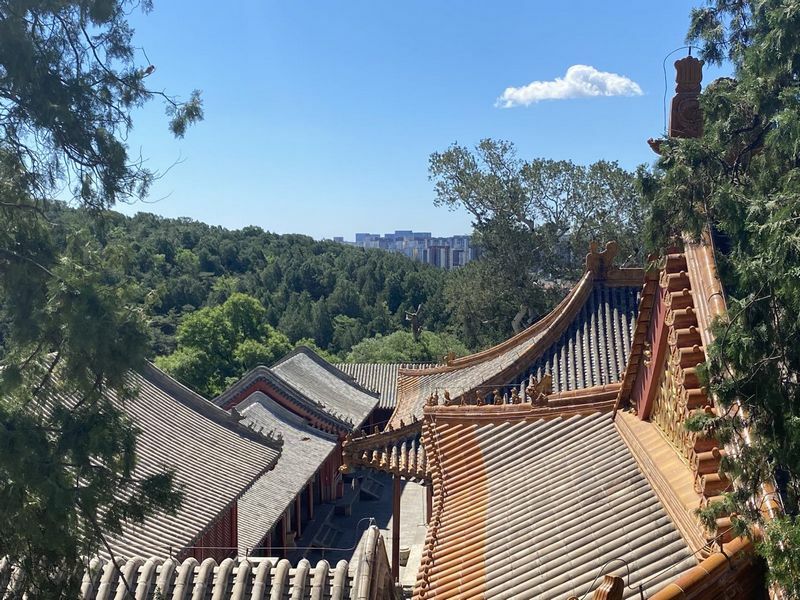 While the usual temple stuff can be found – Buddhist statues, lovely ornate ceilings and wooden sculptures, there are also halls displaying videos and information on the main attraction – the murals themselves. These murals are in an excellent state considering they are more than 500 years old (painted from 1439 – 1443) and cover 236 square metres. Considered to be among the very best of this type of art this is a real treasure of Beijing, especially considering the turmoil of the centuries that has occurred in various temples, including this one.

It is true that many temples in China do tend to start to look a bit similar after a few have been visited, this one is no exception and there is that same architectural style on display, but for anyone not tired of temple already this is an excellent choice of a spot to visit; not one known by many visitors to the city, in an interesting area, a good and manageable size, and the thousand year old white bark beech trees in the second courtyard are exceptionally beautiful (and this from someone who is ambiguous about the aesthetics of trees for the most part). A hidden gem? I would say so, and well worth the time for a visit when you're in Beijing and looking for something off the beaten path but still easy enough to locate.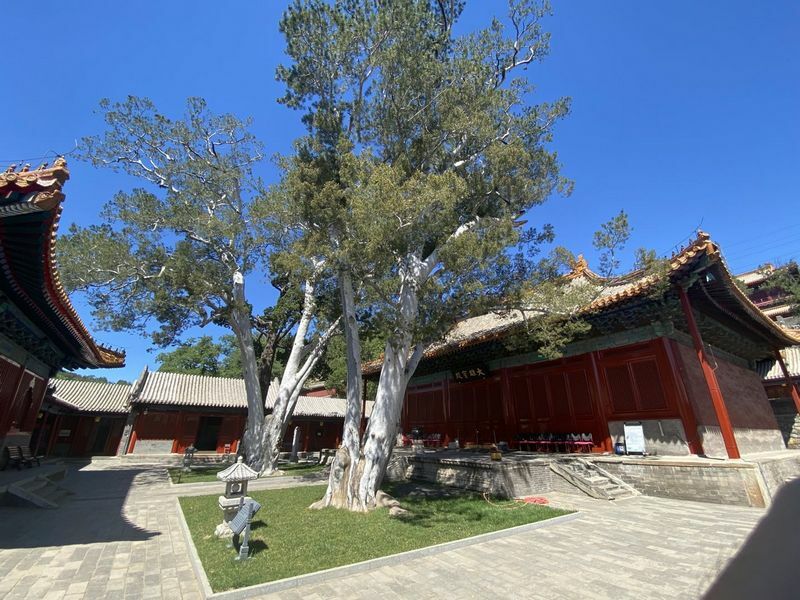 ---
---