Kaesong
Introduction
Highlights
Accommodation
Transportation
Kaesong Introduction
Kaesong was the capital of all Korea during the Koryo Dynasty.
During the division of Korea in 1945, it was a South Korean city. After territory changed hands during the Korean War, Kaesong became the southernmost major North Korean city.
Due to its unique situation, it managed to escape heavy carpet bombing, which destroyed most other cities in the North, leaving the old quarter of the city largely unscathed.
The city is located just north of the DMZ making it the ideal spot to stay during a trip to Panmunjom on the border.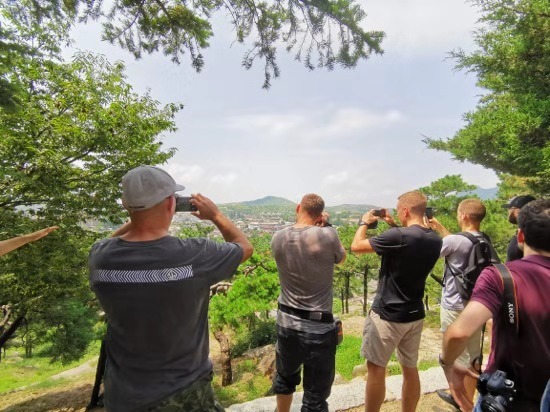 ---
Kaesong Highlights
Panmunjom and DMZ
Perhaps one of the most recognisable places on the peninsula, Panmunjom is the only place along the Demilitarized Zone where North Korean forces stand face to face with South Korean and US forces. It is located just 10 minutes away from Kaesong city.
The iconic blue conference buildings which straddle the military demarcation line between the two countries are often open to foreign visitors who want to step, technically, into South Korea. A must-see attraction for anyone visiting North Korea.
It's possible to eat here at the Neutral Nations Supervisory Commission Restaurant.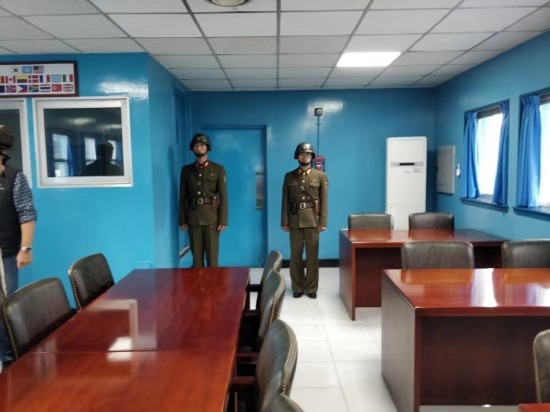 A point from which the southern side's defences are visible.
The concrete wall erected on the southern side is seen by the north as an attempt by the US to permanently divide the peninsula.
A 45-minute drive from Kaesong.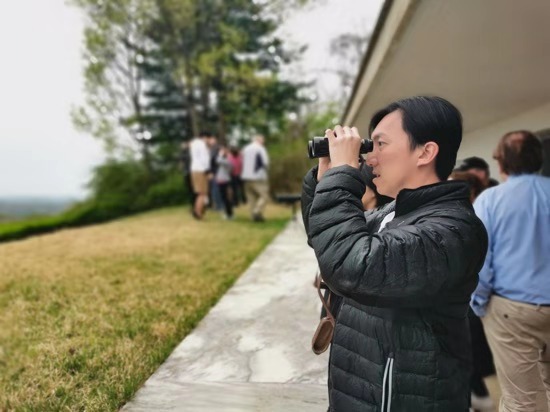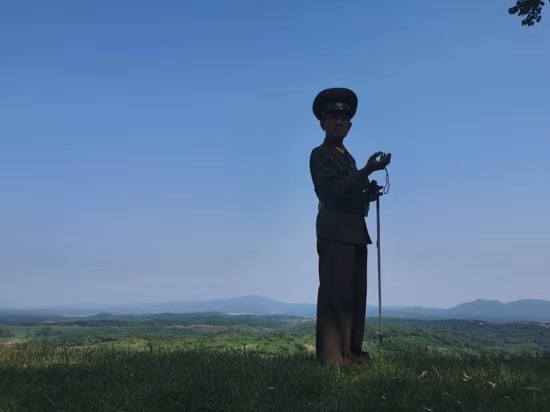 A former Confucian school and now a museum of the Koryo dynasty exhibiting historical artefacts, statues, pagodas and porcelain from that era.
The Kaesong Koryo Museum is one of the many UNESCO world heritage sites located in the city.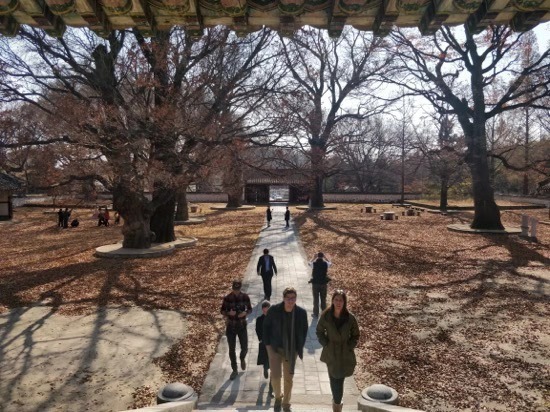 Tomb of the 31st king of the Koryo Dynasty, a talented statesman who was buried near Kaesong alongside his Mongolian wife.
Another UNESCO world heritage site.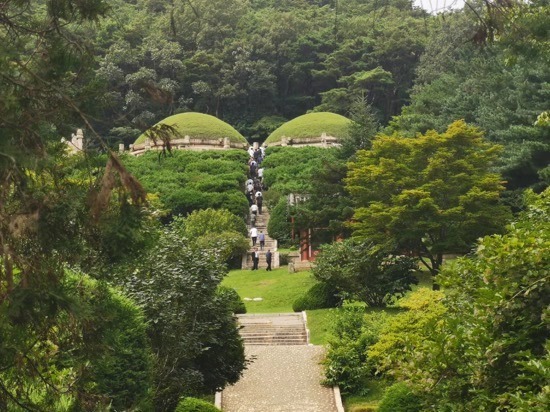 The short walk up Janam Hill in central Kaesong City provides a great view of some of the older buildings and houses in Kaesong, and a great view of the city as a whole.
It only takes about 10 minutes to the top - but the walk is a little steep.
At the top is also a temple area.
---
Kaesong Accommodation
A basic hotel with distinct USSR-style architecture and friendly staff. Ideal for tourists wanting a western bed, hot water and reliable electricity.
Traditional style hotel where guests sleep on heated floors in Korean style. Housed in beautiful courtyards of Kaesong's old city.
From this hotel, you are just 10-15 minutes away from the DMZ North-South Korean border. Located in the heart of the city, it is in an ideal location for a morning walk before going to Panmunjom (DMZ).
---
Kaesong Transportation
Getting to Kaesong requires a 2.5-3 hour drive from Pyongyang down the 160km 'Reunification Highway' which passes through Sariwon.
Read more on the Reunification Highway.
---
---
Interested in a tour to North Korea?


Travel to

North Korea

with the only
North Korea travel experts, Koryo Tours
North Korea Travel Guide PDF | Sign up to the mailing list | About Koryo Tours