Minsok Hotel
Introduction
Location
Exterior
Interior
Visiting Tips
Minsok Hotel: Introduction
Almost everyone who visits North Korea for more than a couple of days incorporates a trip to the DMZ.
Those with a little more time stop off in Kaesong to see the sites, but many generally head back to Pyongyang the same day.
This is a shame, as a night in the old city of Kaesong is a memorable experience- and there are few more iconic places to overnight than the traditional Korean-style Minsok Hotel (sometimes known as the Kaesong Folk Custom Hotel) which has been welcoming foreign guests since 1989.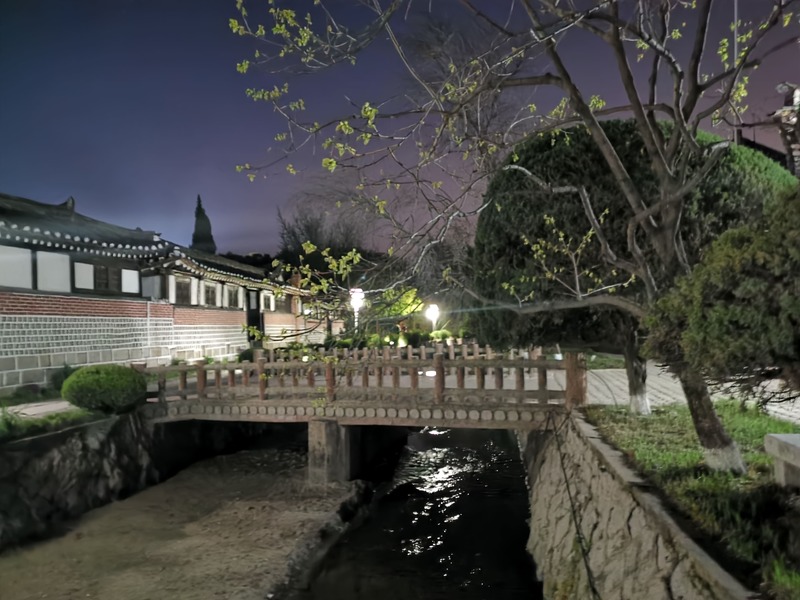 ---
Minsok Hotel: Location
For those who have previously stayed in the modern yet island-isolated Yanggakdo in Pyongyang, the Minsok is a breath of fresh air.
After driving through the old quarter of Kaesong, a set of huge wooden doors swings open to reveal a courtyard with traditional Korean houses.
Several of the dwellings back on to Korean homes- peer over the wall and you can often see washing drying on the line.
You will likely wake to the squawks of the city PA system exhorting the citizens to work or the clucking of chickens in the courtyard next door.
Short of a homestay, you can't get much more in amongst it in North Korea.
---
Minsok Hotel: Exterior
The Minsok is not so much a hotel as a small walled village or hamlet within a city.
19 single-storey Korean houses are arranged in pretty courtyards along a stream. Each is unique, with some houses dating back to the 19th century.
There is a communal area with dining rooms and a tea house/ bar, as well as a Korean bookstore and souvenir shop.
---
Minsok Hotel: Interior
Each of the 50-odd rooms is unique.
In most cases, you will be sleeping on a rice pillow on a Korean totjari tatami-style mat on the floor, with thin sliding blinds separate the rooms and mosquito nets for summer.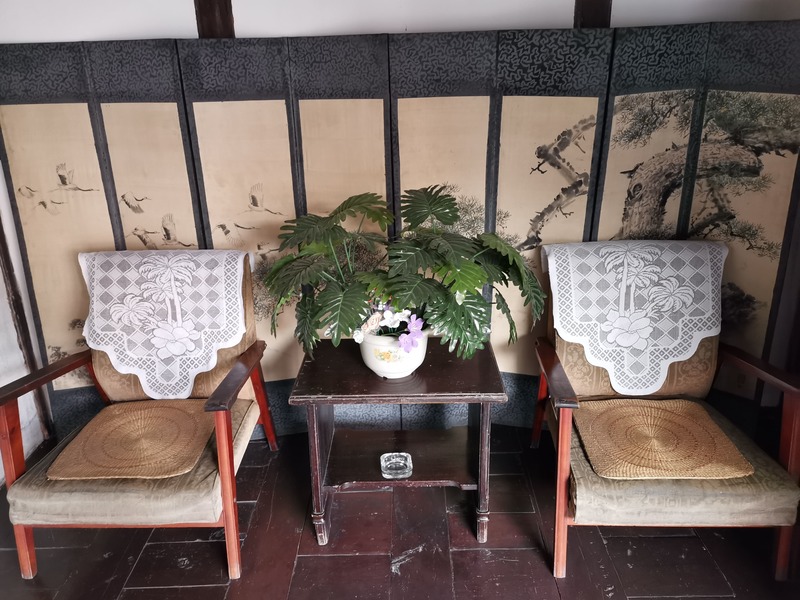 ---
Minsok Hotel: Visiting Tips
You are out in the country now- bring a torch/ flashlight- it gets dark out here, especially when the power goes out.

Hot water can be patchy, and some houses don't have it at all.

The bar is a little hard to find, but one of the cosiest in the country. It's marked as a 'tea room' on the outside and is beyond the incongruous-in-any-other-country plastic animals that lead to the dining area.

Most people opt for sleeping on the ondol-heated wicker floor, but a couple of the huts have western beds. Ask in advance.

In summer, it's nice to sit out of an evening along the stream, but be sure to bring your insect repellent.

Respect the local customs- take your shoes off when you go into the room. In winter the floor is heated and it's very cosy indeed. Also don't wander out of the hotel gates at night- it will cause major problems for your guides.

A morning walk through the old town can normally be arranged.

If you arrive at night it can feel easy to get lost, but remember that everything is arranged along the stream and you just have to walk in one direction to get back to the entrance. If you come to a wall, you've gone the wrong way..

Try some of the local ginseng soju- it is of excellent quality here, the hills surrounding Kaesong being full of the sought-after wonder root that purports to cure all ills.

Ask your guide if it is possible to arrange a performance by a local kayagum (Korean stringed instrument- something like a zither) performer over dinner. A tip here is always appreciated- the standard of musicianship is high, and your performer may even be able to rustle up a few Western songs from her repertoire.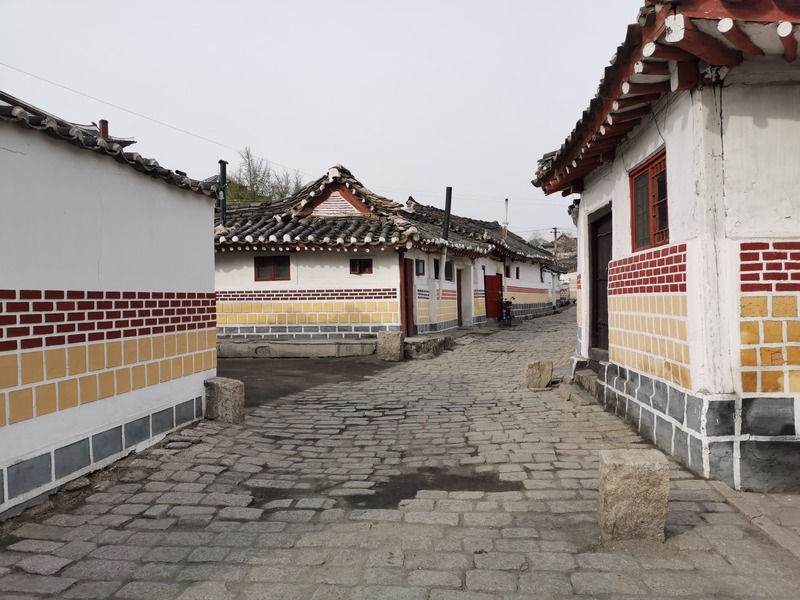 ---
---
Interested in a tour to North Korea?


Travel to

North Korea

with the only
North Korea travel experts, Koryo Tours
North Korea Travel Guide PDF | Sign up to the mailing list | About Koryo Tours