Janamsan Hotel
Introduction
Location
Exterior
Interior
Visiting Tips
Janamsan Hotel: Introduction
Hidden away behind a security gate on Pangikson Street, the Janamsan opened 1984.
It has recently been extensively refurbished.
If you have the time to stay a couple of days in Kaesong, then you might consider a night or two here.
The more popular Minsok has novelty value and undoubtedly more initial charm, but the Janamsan has friendlier staff, more facilities and more reliable hot water- as well as actual beds in every room.
And it comes with the highest recommendation- all three Leaders have stayed or visited here, most recently Kim Jong Un on his way to meet Moon Jae In at the 2017 Panmunjom Summit.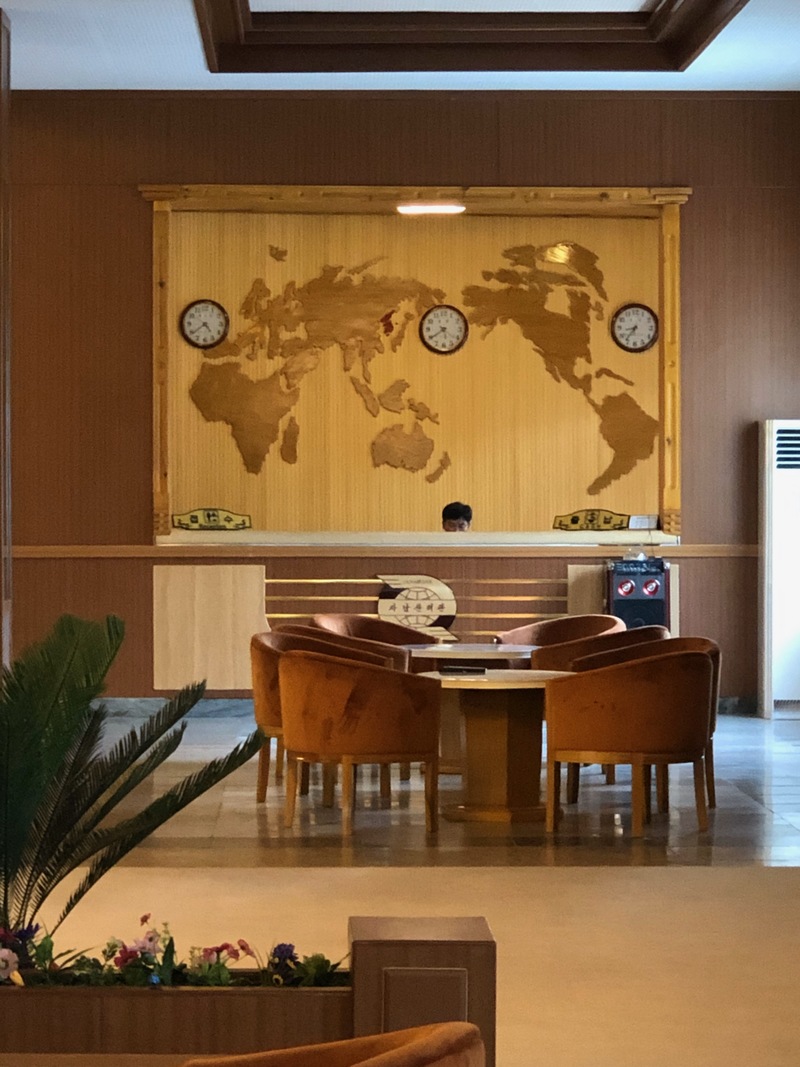 ---
Janamsan Hotel: Location
The Janamsan feels a little less central than the Minsok, but this is just because you have to drive a circuitous route to get to it.
It's actually just over the back of the hill from the bronze statues of the Leaders and next to a street of bustling restaurants.
---
Janamsan Hotel: Exterior
Fairly nondescript and austere in architecture, the Janamsan isn't much to look at compared to its more popular traditional Korean rival the Minsok.
This is just down the road and attracts the majority of tourists groups who opt to overnight in Kaesong.
Just around the corner and walking distance from the hotel car park is the 13th century UNESCO-listed Sonjuk Bridge and Phyochung Pavillion.
---
Janamsan Hotel: Interior
The reception is open plan and features a guest bar area and gift shop and a portrait of the President when he visited.
It feels bigger than it is- there are only 43 rooms, but there is an elevator and a good amount of facilities with several restaurants and bars hidden down corridors.
---
Janamsan Hotel: Visiting Tips
The rooms that the Leaders stayed in are open to visitors- worth requesting on arrival.

The dog meat soup here is one of the best in the city.

There is a decent games room on the ground floor with several billiards tables. If you arrive during the staff break and there's no-one at the reception, try looking for them there

Despite its small size, the hotel has several restaurants- a large banquet hall, several private dining rooms, and a traditional Korean style restaurant where you eat on the floor. The food is pretty good for countryside Korea, and the staff are really friendly.

The tiny bar outside the banquet hall has a strong kitsch game, with obscure bottles of Korean, Russian and Chinese alcohol.

Electricity and hot water can be patchy. As with other hotels in North Korea, check the situation when you arrive. If you arrive in your room and the bath is already filled up with water, that means the water supply is/ may go off altogether, so don't drain it away.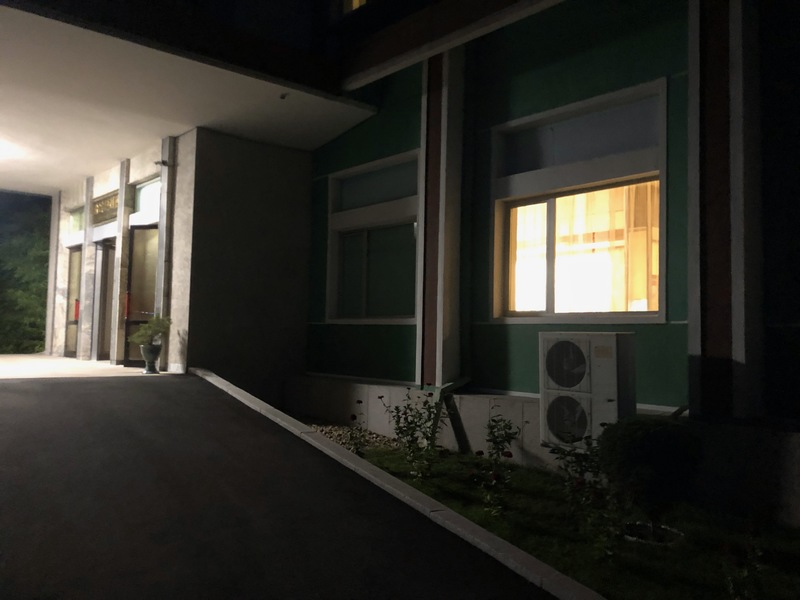 ---
---
Interested in a tour to North Korea?


Travel to

North Korea

with the only
North Korea travel experts, Koryo Tours
North Korea Travel Guide PDF | Sign up to the mailing list | About Koryo Tours