Janam Hill
Introduction
Location
Visiting & Tips
Janam Hill: Introduction
Situated in the centre of Kaesong City and providing an excellent view of both the remnants of the old city (the only extant one in the DPRK) and the largely empty main road leading from the centre to the reunification highway, Janam Hill is a must-visit spot for anyone making their way to the historic city of Kaesong.
---
Janam Hill: Location
Janam Hill is located in the centre of Kaesong City.
Because of its location, it provides great views of the whole of Kaesong city. On a clear day, you can see for miles.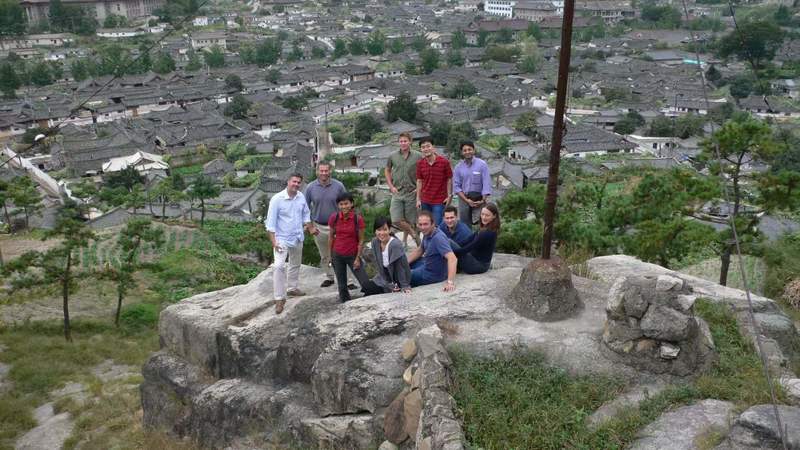 ---
Janam Hill: Visiting & Tips
Topped by the ubiquitous statues of the DPRK Leaders Kim Il Sung and Kim Jong Il, this hill is usually reached by visitors after parking in the lot of the Reunification Restaurant at the foot of the hill and then taking a 5 minutes walk up the fairly steep but well-paved hill.
At the top of the hill the statues and the revolutionary museum stand. These statues are rarely actually visited by tourists as the more common route is to take a left turn into a small but very pleasant tree-lined park with an old pagoda. This area was once used for archery practice. Now mainly for locals to gather to chat, picnic, and dance. Here, you will find an exceptional view over the old town.
A great spot for photos and to have a glimpse from the top fo the lives of people living in this part of town.
Jannamsan (Mt. Janam, even though it is really a hill) only takes half an hour to visit in full and also provides a good chance to stretch legs after lunch in the city centre, recommended for all visitors to Kaesong even if the visit is a very short one.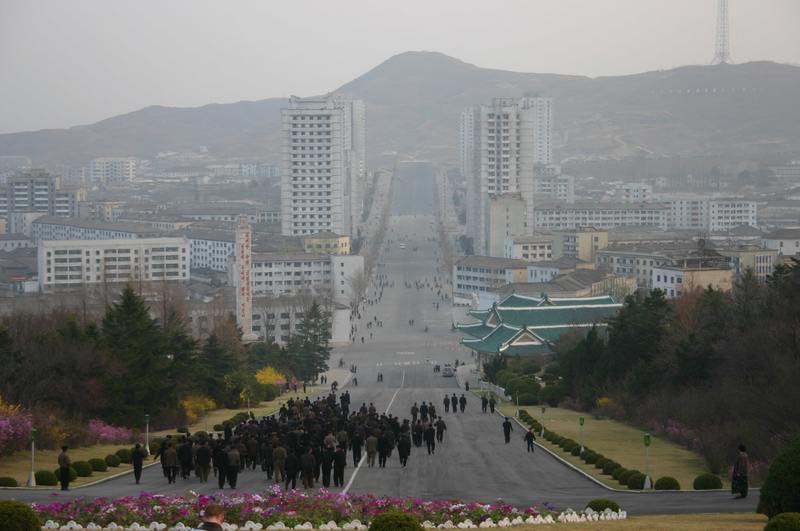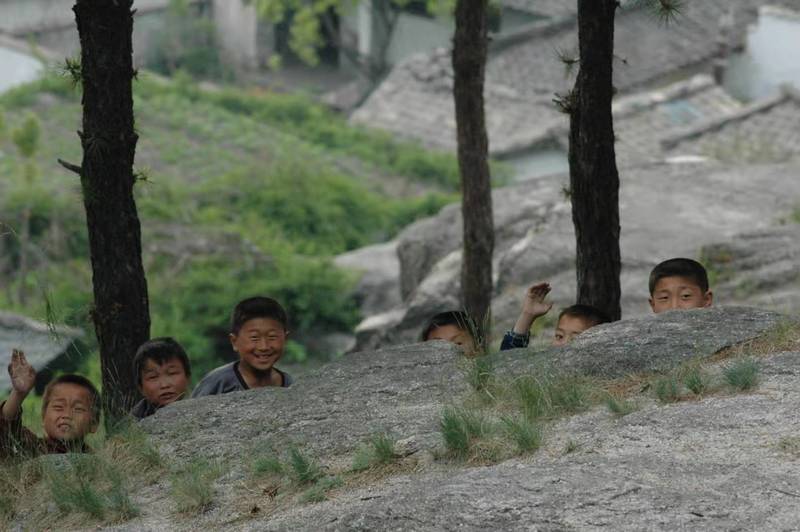 ---
---
Interested in a tour to North Korea?


Travel to

North Korea

with the only
North Korea travel experts, Koryo Tours
North Korea Travel Guide PDF | Sign up to the mailing list | About Koryo Tours