The History of Pyeonghwa Motors - Part 2 (2012 - Present).
A very special guest blog from Erik van Ingen Schenau of www.chinesecars.net

A turning point in the history of Pyeonghwa Motors was reached with the withdrawal of the original major partner, the unification Church (the Moonies); what would happen now? A new international partner was not something that would be easy to find and it would also be hard for the North Koreans to continue without foreign capital and technology.

At the 16th Pyongyang Spring International Trade Fair in 2013, the DPRK surprised with 36 (!) new Pyeonghwa models. A clearer study of the vehicles though confirmed that they were all Chinese made vehicles, rebadged with Pyeonghwa logos and given new names.

These new cars were accompanied by an amazing number of one-page leaflets.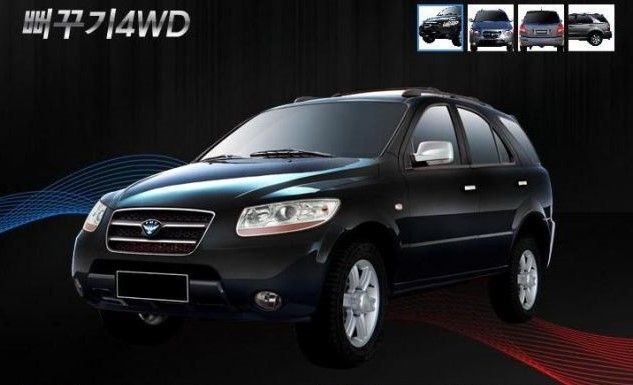 This author was informed by the FAW (First Auto Works) in Changchun, China that many of the cars on display in Pyongyang were made by them or by their joint-venture with Volkswagen. They further stated that all the cars were collected by an FAW car dealer in Shenyang named Liaoning Huihua Corporation. This company had even taken care of the Pyeonghwa badges to re-brand the cars in question.

Pyeonghwa introduced a new naming system, using the classic names (Hwiparam, Zunma, Ppeokkugi, Samchonri) , and adding some new names: Changjeon (medium and big buses), Ssangma (trucks of all sizes) and Rungnado (large bus). They were followed by four-digit numbers, of which the first two are based on either engine capacity (Hwiparam, Ppeokkugi, Zunma; 15= 1.5lt), number of seats (Samcheonri, Changjeon, Rugnado; 07= 7 seats) or gross vehicle weight (Ssangma; 02= 2ton)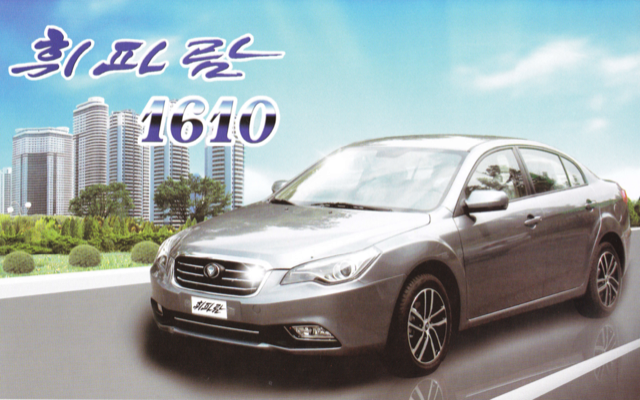 List of Pyonghwa re-badged Chinese vehicles:
Hwiparam 1504 is Brilliance FSV (also named Hwiparam III)
Hwiparam 1516 is FAW Oley
Hwiparam 1607 is FAW-Volkswagen Jetta old model
Hwiparam 1610 is FAW Besturn B50 old model
Hwiparam 1613 is FAW-Volkswagen Jetta NF
Hwiparam 2005 is Brilliance Zunchi
Hwiparam 2009 is FAW Besturn B90
Ppeokkugi 1507 is Great Wall C20R
Ppeokkugi 1509 is FAW Senya S80
Ppeokkugi 1515 is Beijing E150
Ppeokkugi 2008 is Beijing Jeep Zhanqi BJ2024
Ppeokkugi 2013 is FAW Besturn X80
Ppeokkugi 2405 is Huanghai CUV Landscape (also named Ppeokkugi Premio)
Ppeokkugi 2406 is Great Wall Haval H5-E
Ppeokkugi 2417 is Leopard Heijingang Q6
Samcheonri 0102 is Jinbei Hi Ace (van) (also named Samchonri I)
Samcheonri 0107 is King Long Haishe High Roof (van)
Samcheonri 0606 is King Long Haishe High Roof (ambulance)
Samcheonri 0708 is FAW Jiabao V52 7 sts
Samcheonri 0711 is FAW Jiabao V80 7 sts
Samcheonri 0808 is FAW Jiabao V52 8 sts
Samcheonri 0903 is Jinbei Haishi 9 sts
Samcheonri 0904 is King Long Haishe 9 sts
Samcheonri 1105 is King Long Haishe 11 sts
Changjeon 0208 is Huanghai Bus
Changjeon 1610 is Maxus V80
Changjeon 1703 is King Long Kingo 17 sts
Changjeon 1902 is Toyota Coaster type bus
Changjeon 2103 is King Long Kingo 21 sts
Changjeon 2302 is King Long 23 sts Coach
Changjeon 3001 is King Long 30 sts Coach
Zunma 1606 is FAW-Volkswagen Sagitar
Zunma 1811 is - unknown!
Zunma 2008 is FAW-Volkswagen CC
Ssangma 0104 is Huanghai Plutus
Ssangma 0108 is Beijing Jeep Zhanqi DC BJ2032
Ssangma 0202 is Jinbei 2 ton truck (dc)
Ssangma 0303 is Jinbei 3 ton truck (van)
Ssangma 0304 is Jinbei 3 ton truck (box)
Ssangma 0505 is FAW 5 ton truck (open)
Ssangma 1006 is FAW 10 ton truck (open)
Ssangma 2008 is FAW 20 ton truck (dumper) (also named Pyongun Chonmalli 20 ton)
Rugnado 5101 is Hyundai 51 seats Coach
Missing: (other cars with Pyonghwa logo):
Polarsun Hi-Ace
Beijing BJ40 (Ppeokkugi)
JAC Refine M5
Great Wall Haval H5-T
FAW Besturn New B50
Beijing Weiwang Yusheng BW007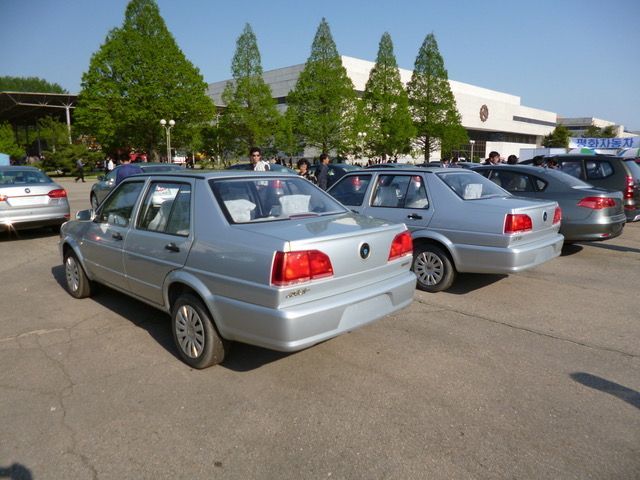 Some of the vehicles we already know have got a new number: the Hwiparam III (now Hwiparam 1504), Ppeokkugi Premio (Ppeokkugi 2405), Samchonri I (Samcheonri 0102).

When asked about this, the North Koreans present at the Pyeonghwa Motors booth at the Trade Fair insisted that the cars were made in the DPRK.

A friend of mine reacted: "Looks like PMC (Pyeonghwa), like computer hardware/parts shops in Asian bazaars, is importing anything and everything they can lay their hands on and pretty soon they can boast of a line-up with more models than the number Toyota sells worldwide, although it is true some of the vehicles listed above are not even sold in China anymore :-)
Which raises the questions: what about after-sales service? What happens when a minor or major repair is needed? Do they stock all spares? Are mechanics flown in from China? Do they have equipment on hand, of vastly different specifications, to service all of these different models? Are the damaged cars transported back to China, to the respective manufacturers' service centres?"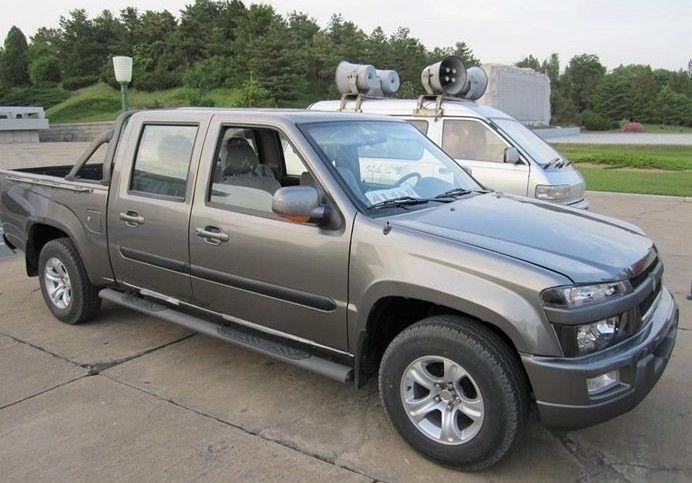 Unfortunately, over the years since the withdrawal of the Unification Church there has been almost zero activity at the Pyeonghwa factory site in Nampo itself. Aerial photos of the facility (full of activity during the joint-venture period), showed empty roads and an empty parking lot.

In November 2019, a Japanese Photographer who calls himself Jeje Noby took some pictures of new cars outside the factory. I recognize 4 Ppeokkugi 2405 (Ppeokkugi II), 7 Hwiparam 1504 (Hwiparam III), and a Beijing Weiwang Yusheng BW007 which was shown to the photographer. The Ppeokkugi and the Hwiparam were cars which were assembled during the joint venture, as I suppose the production line is still there, I think that these new cars were recently assembled. Besides, the number of Hi-Ace minibuses in North Korea seems to increase, which could be a result of local assembly.
It is best to avoid jumping to conclusions based on very limited evidence but I believe that it seems that the DPRK continues to assemble some Chinese-model cars, the same as before, on a very low scale though.

There are some other activities in North Korea, joint-ventures with Chinese companies to produce cars and light commercial vehicles, mostly planned for the future though. What role Pyeonghwa will play in all this is uncertain - best would be to find another partner of course but this is exceptionally difficult under the current sanctions regime (among other barriers of course).

Hopefully, another chance to create a domestic car industry will arise soon!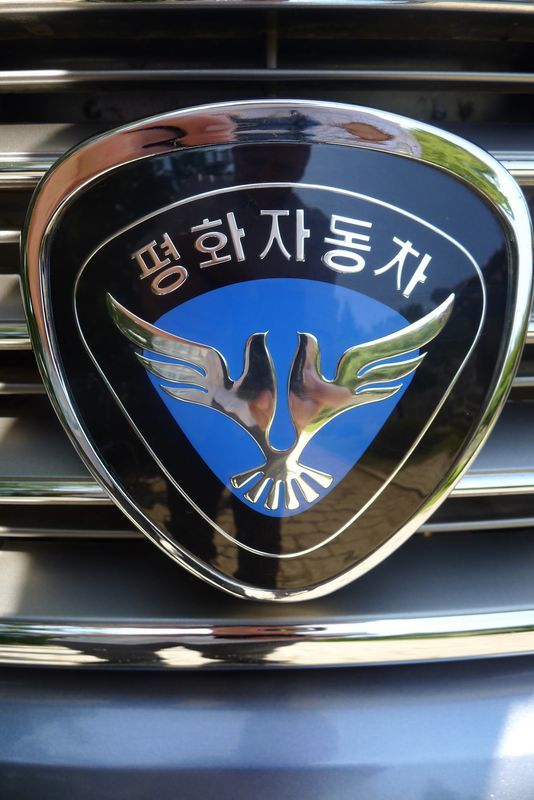 A little more info on the Pyeonghwa Motors factory can be found in this Koryo Tours Travel Guide.
---
---