Pyeonghwa Motors Dealership
Introduction
Location
Pyeongwha Motors Advertising in North Korea
Visiting Pyeongwha Motors Dealership
Tips & Anecdotes
Pyeonghwa motors is a genuine a land of curiosity. It is a company belonging to a South Korean religious organisation working inside North Korea.
Not only that, but there is advertising there too!
---
Location
Pyeongwha Motors is located in a two story building, just behind the towering Youth Hotel on Kwangbok Street.
It is simple and contains just half a dozen cars.
---
Pyeongwha Motors History
The story behind Pyeongwha Motors is a long one, but a potted version would is as follows;

In the early 2000s, the Sunshine Policy of South Korean President Kim Dae Jung (known as DJ) was in place, smiling upon opening routes of cooperation and dialogue with North Korea. Other projects were allso moving ahead at that time; the Mt. Kumgang Resort, and the Kaesong Industrial Zone.

The Unification Church (commonly known as the 'Moonies') had long had links inside North Korea. Their leader/messiah Rev Moon is originally from the northern half of Korea, and they had financial interest in the Potonggang Hotel, fishing fleets, and other sectors of the DPRK economy. They ran the company already in Seoul and when the chance came to get into the North Korean market, they jumped at it.

Starting in 2000, a joint venture agreement was signed with the Ryongbong General Corp of the DPRK (a state-owned metals manufacturer) and a massive factory was opened just outside Nampo, on the west coast of the DPRK.

Despite the vast scale of the factory, production numbers were low. There were just a few hundred cars per year usually.
This is enough however to make up as much as 20% of the cars going around Pyongyang today.

Revenue from sales was even remitted (legally) to South Korea, and a range of 10 different models was produced. Many of them based on prefab kits used to produce other models under license in other territories (most notable the Hwiparam 1, the first car made by Pyeonghwa, is simply a Fiat Siena).

As the investment environment soured though, and the viability of the factory seemed ever-distant, the Unification Church divested itself of the operation and in 2013 Pyeonghwa Motors became a fully-DPRK State-Owned enterprise.

Still producing cars but at very low levels, the factory itself remains off-limits to tourists, but you can go to one of the two dealerships in Pyongyang City if you want to see what they offer.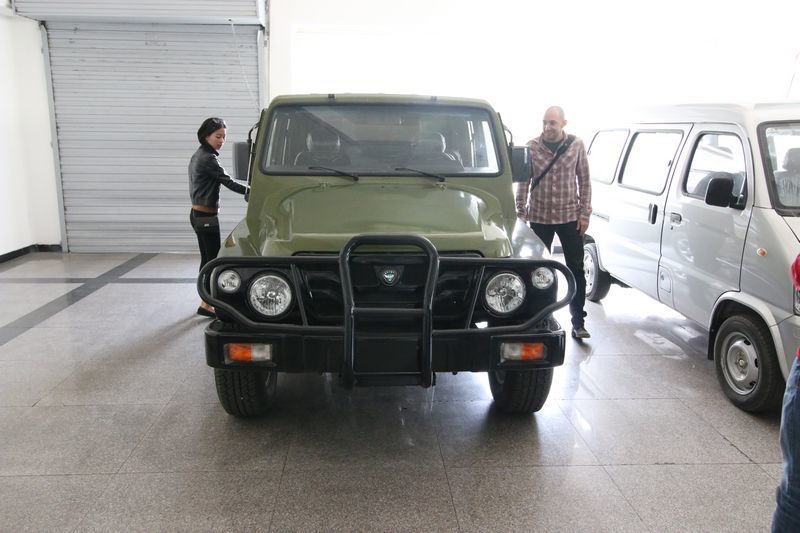 ---
Pyeongwha Motors Advertising in North Korea
In a country which famously has no advertising, the presence of five massive billboards clearly advertising cars is a bit of an anomaly.

To be found next to the Pyongyang Hotel, on the highway to the Airport, on Kwangbok Street, outside Pyongyang Railway Station, and on the south end of Chungsong Bridge, across the Taedong River, these adverts in North Korea have been around since 2005 and change from time to time. They all sell the same thing; Pyeonghwa Motors cars.

Sometimes featuring pictures of famed sportspeople, sometimes just the cars themselves. There are no contact details, no website, and no "zero percent finance!" "electric windows as standard" type advertising lines.

They look more like street propaganda than proper adverts, and perhaps serve the purpose of implying that a vehicle of genuine international quality is produced in the DPRK (well, they did sell a few in Vietnam, just a handful though).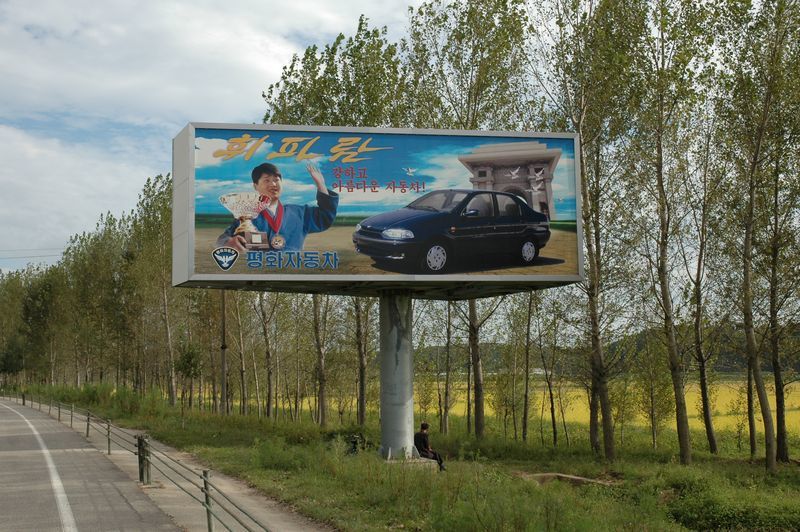 ---
Visiting Pyeongwha Motors Dealership
For visitors interested in Pyeonghwa Motors, this is the one place you can come to check them out.
Usually you will need to be specially request your visit, but the staff are welcoming and usually allow photos, answer questions and so on.

At the small shop you can buy a little bit of Pyeonghwa merch too – keyrings and stickers basically. Unless you could consider spare parts as merch, in which case you can buy quite a lot of stuff there!

As the staff here are not actual guides you are not going to get a detailed history of the company or any statistics, something of a relief as most places you visit in the country ply you with vast amounts of numbers and measurements!
But for a short side-trip to somewhere quite unexpected this is hard to beat!
Test drives are not permitted, sorry!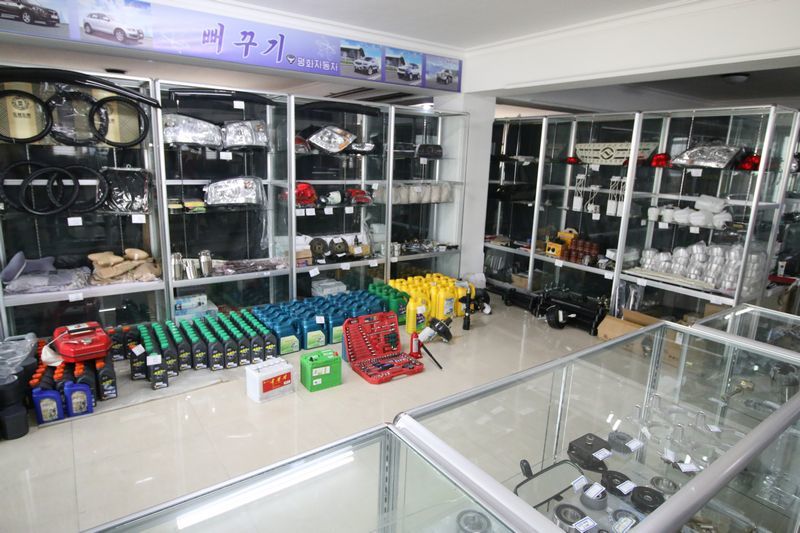 ---
Tips & Anecdotes
Some more information on the cars of the DPRK can be found in this blog post.

An amazing promotional video for the first of these cars, the Hwiparam, can be seen here.

Hwiparam means "whistle" and is the name of a very popular song in Korea, the version by the Pochonbo Electronic Ensemble can be heard here, beware though, it is an absolute earworm!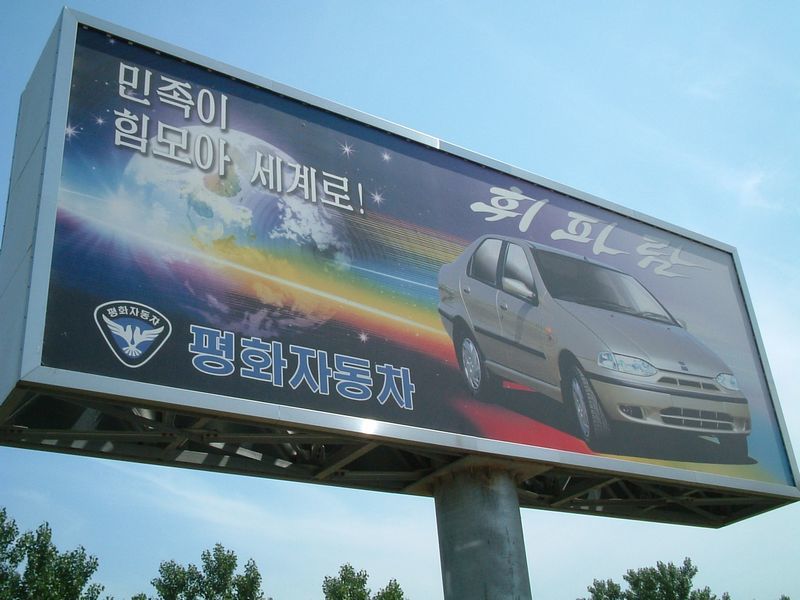 ---
---
Interested in a tour to North Korea?


Travel to

North Korea

with the only
North Korea travel experts, Koryo Tours
North Korea Travel Guide PDF | Sign up to the mailing list | About Koryo Tours