Black Friday Deals
Are you looking for a unique Christmas gift this year for your friends and family?
Are you in need of a great excuse to book one of our tours to North Korea or other unique destinations?
Are you constantly hounded with thoughts of adventure and getting away from the 9-5?
Then you should probably read on.
---
Make the most of our Black Friday deals -
available ONLY during Black Friday.
This means book BEFORE 11:59 PM on the 29th November in your time zone.
---

5-10% DISCOUNT
On ALL* of our North Korea full group tours, we are offering a massive 10% discount to everyone that books during Black Friday (29th November).
For all of our budget tours, we are offering a 5% discount. This is a massive discount on the already heavily discount budget tours - making North Korea travel available to everyone.
*Offer not including Pyongyang Marathon tours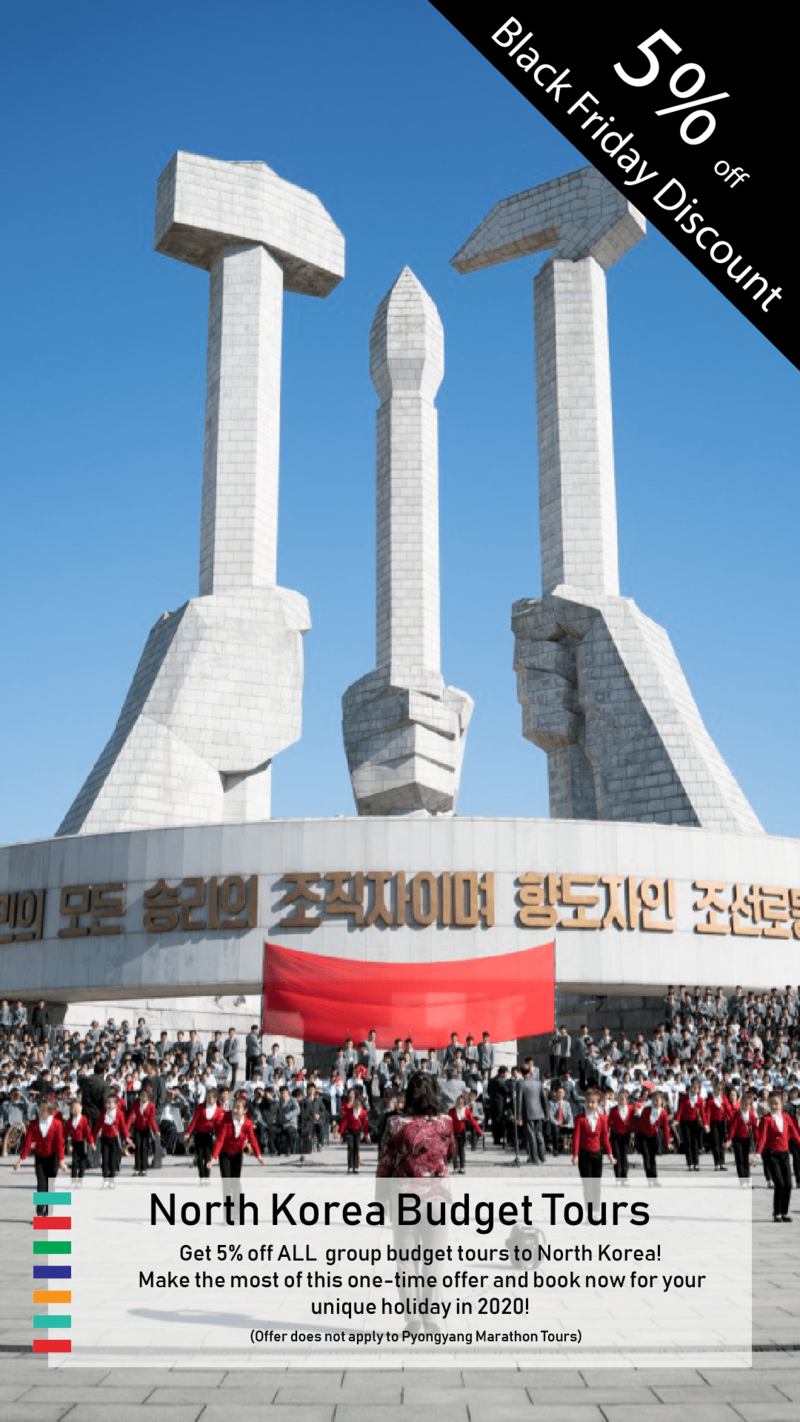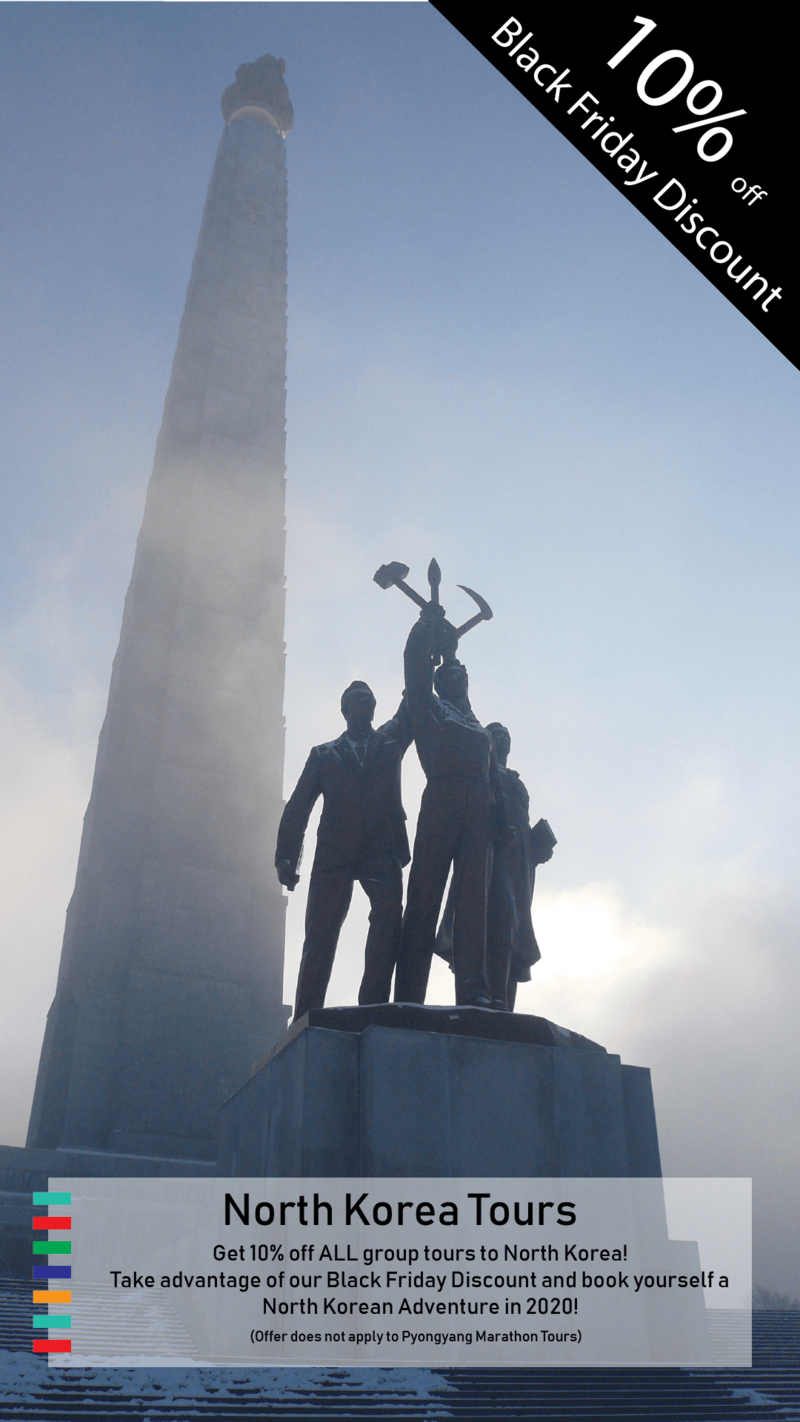 On top of this...
FEATURED TOUR
We are also offering an EXTRA SPECIAL discount on one tour this Black Friday.
You can now book our Chinese New Year/Lunar New Year in North Korea tours for a massive 300EUR discount.
With tours departing from both Shangai and Beijing - what are you waiting for?
Chinese New Year in North Korea Long Weekend Tour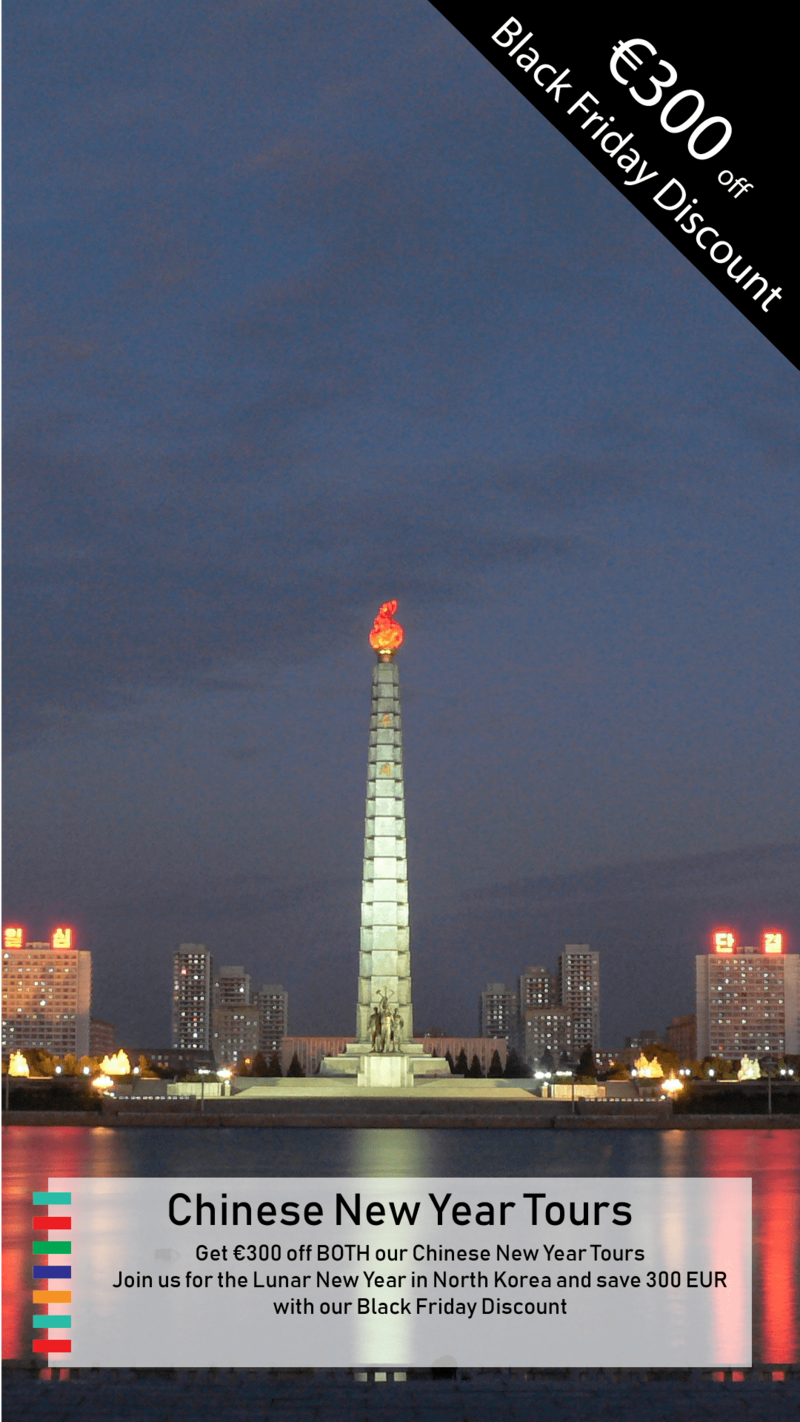 ---
For this limited time only, we are offering a 10% discount on ALL of our international tours.
Any date in 2020. Any country. Any duration. Any tour.
This includes tours to the following destinations.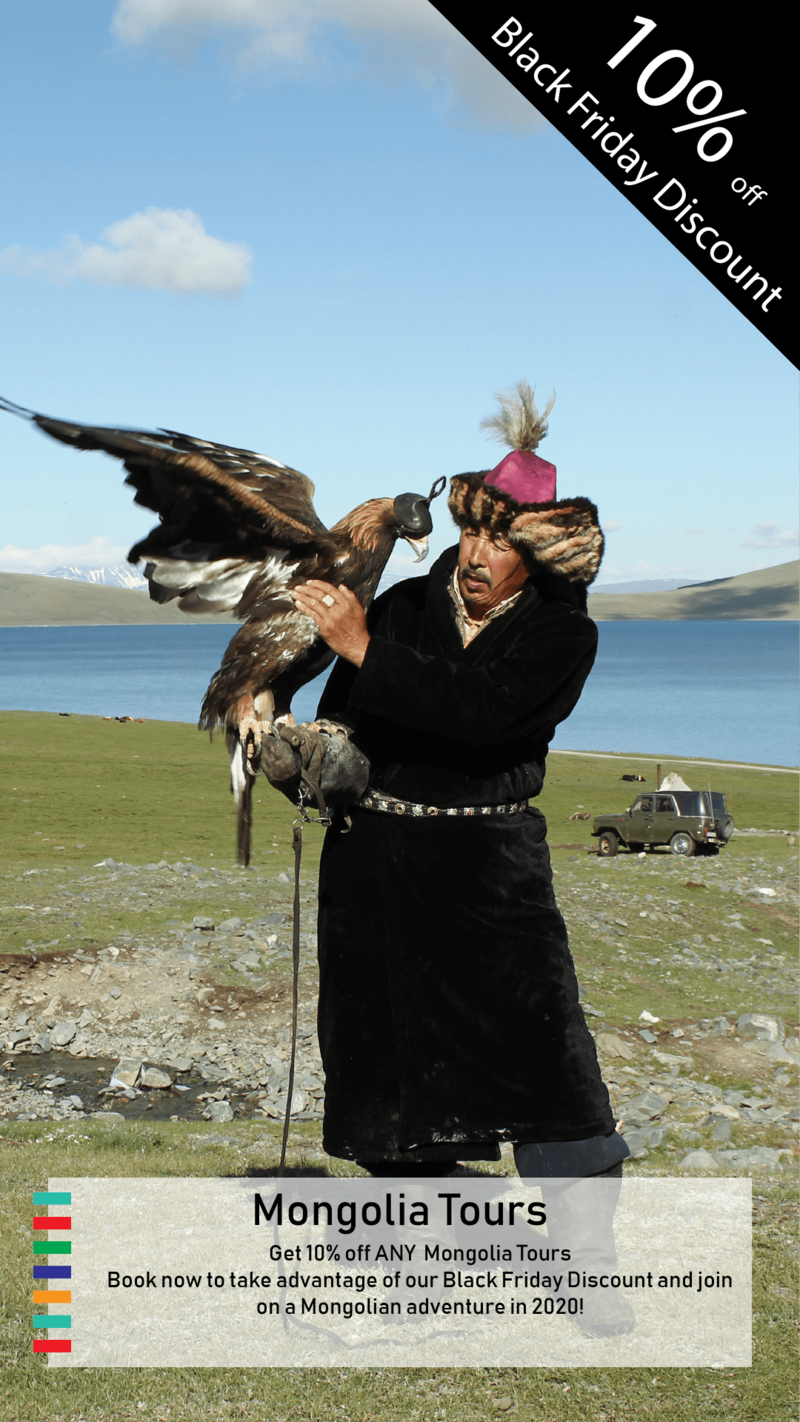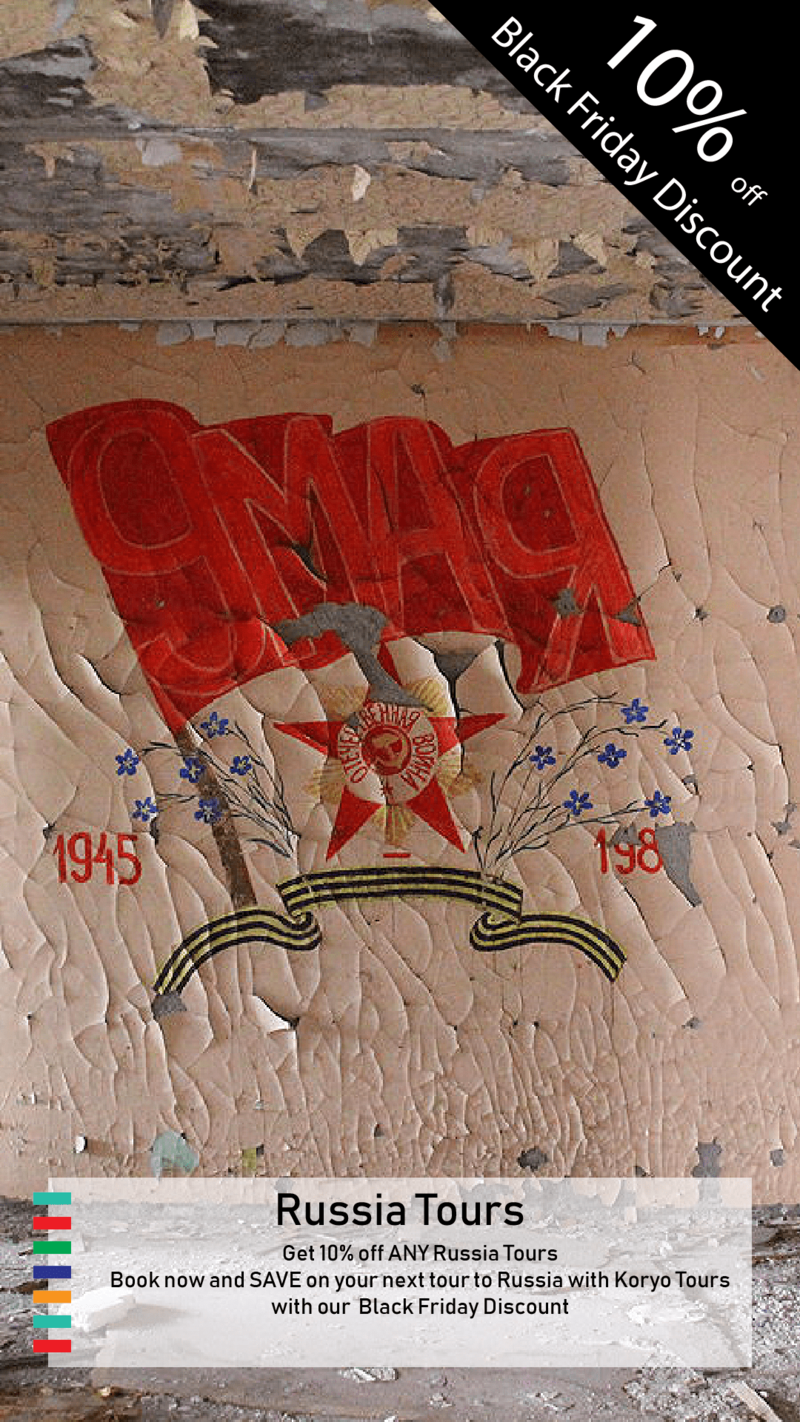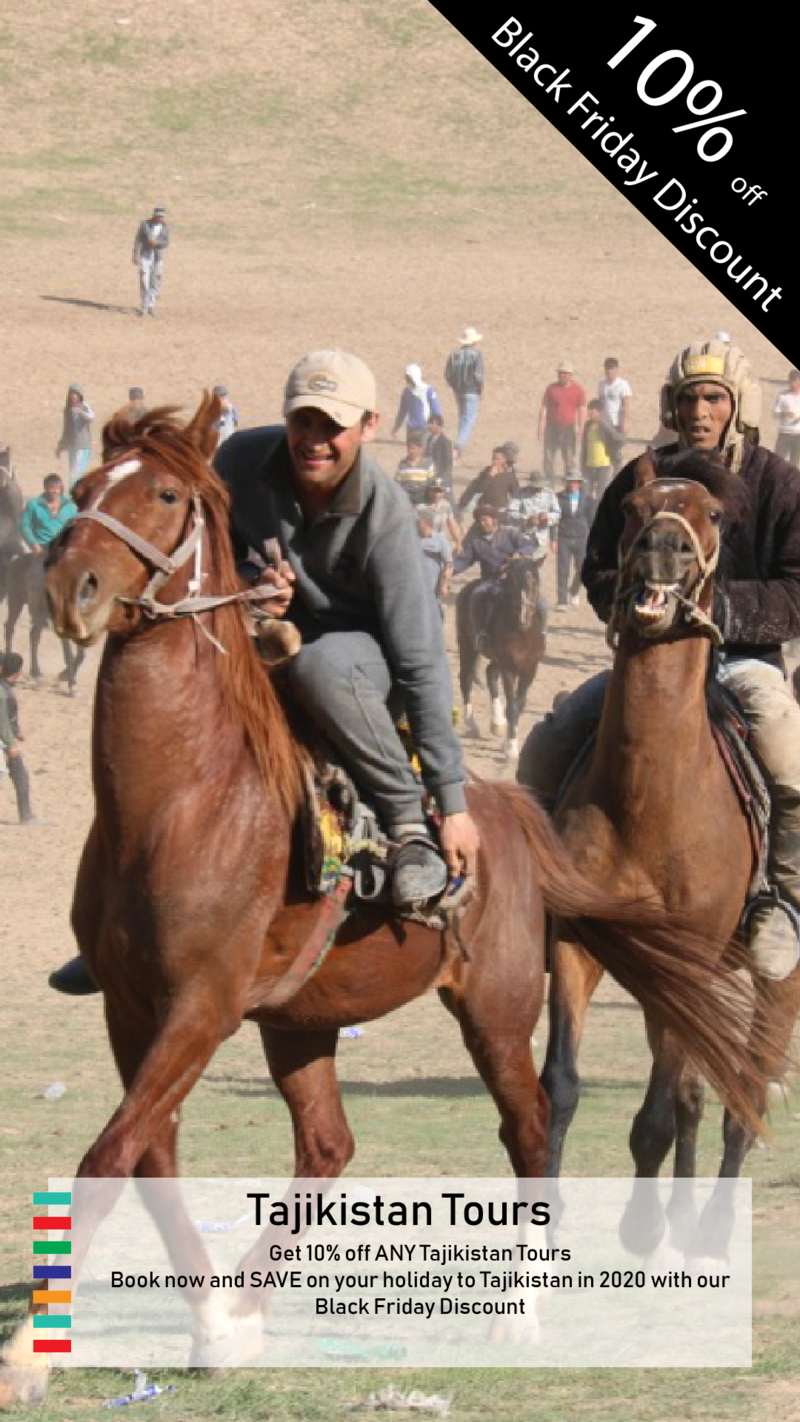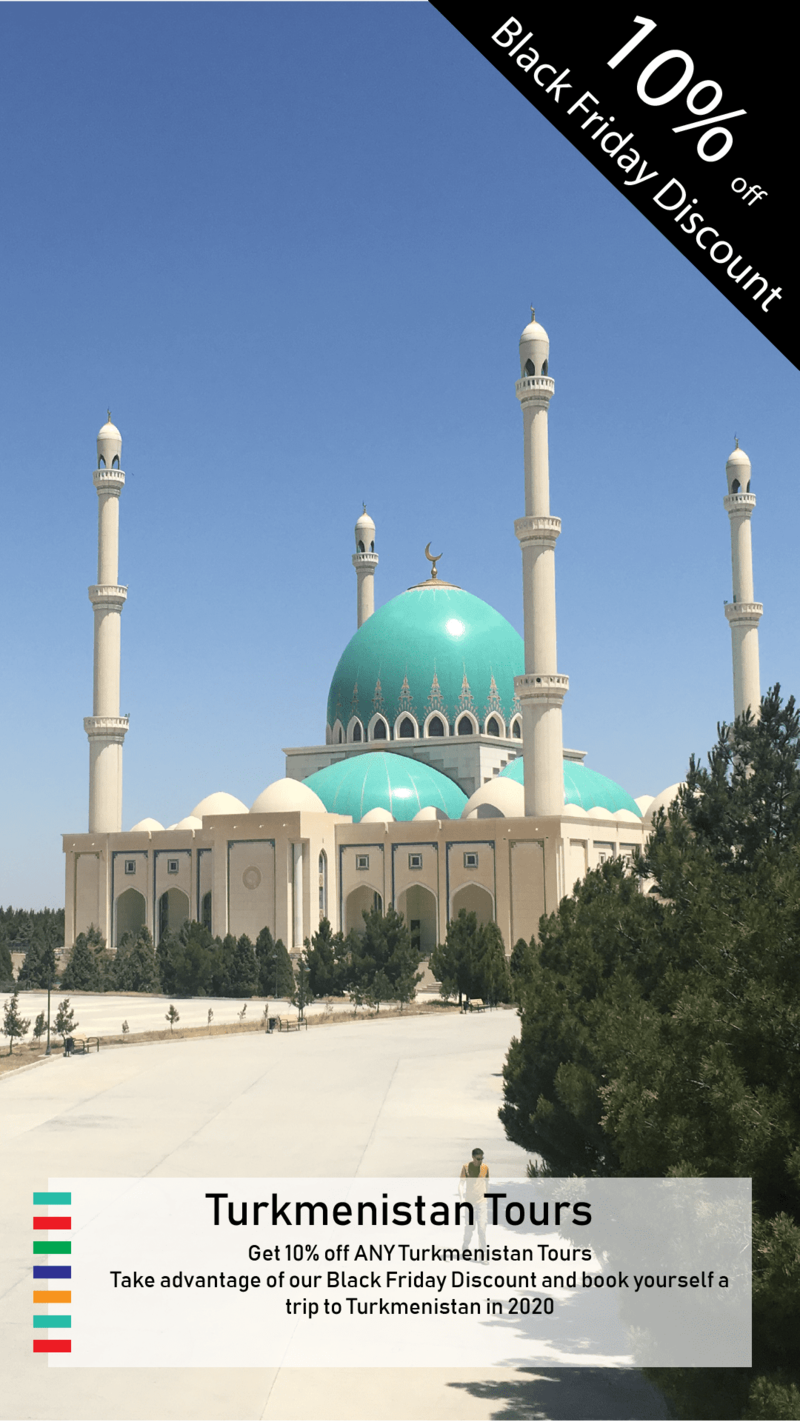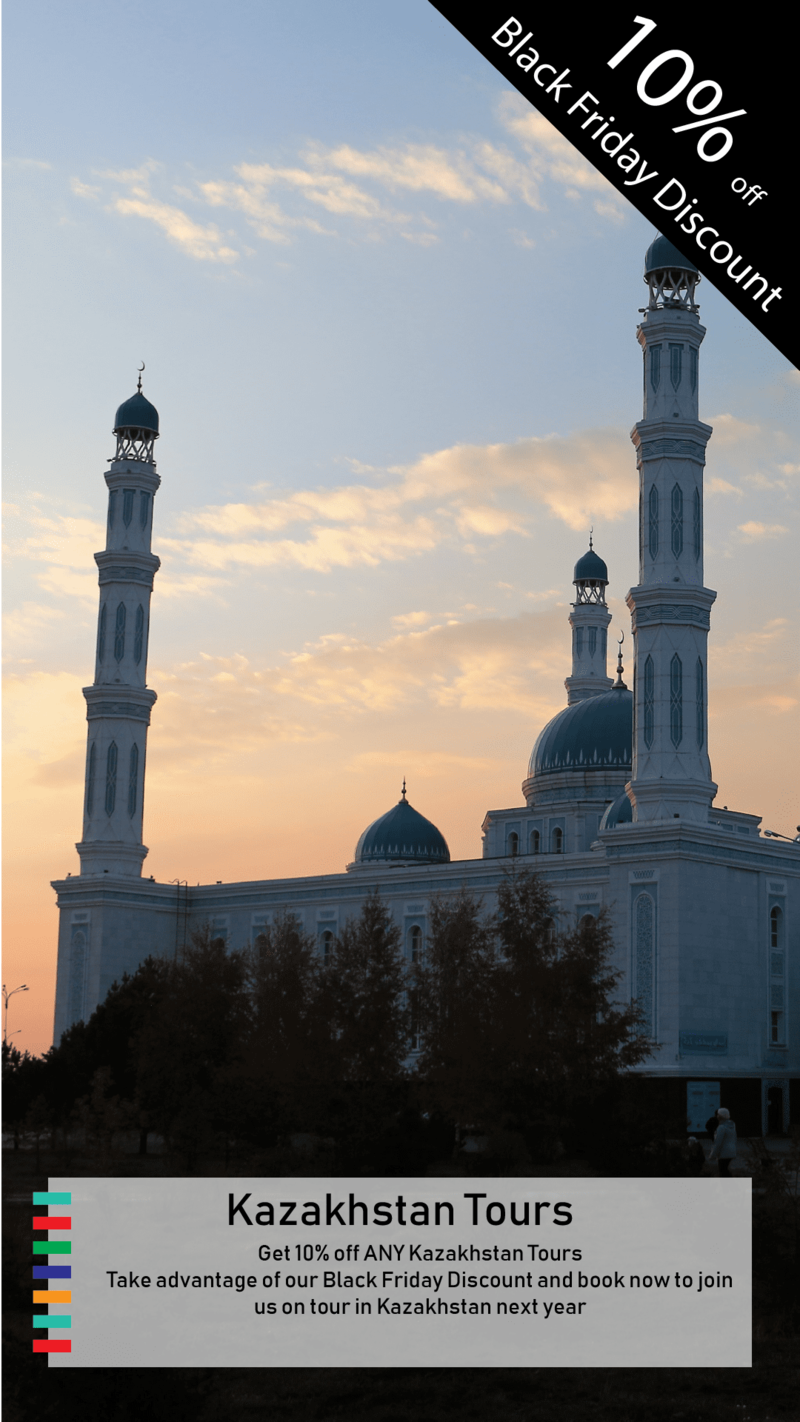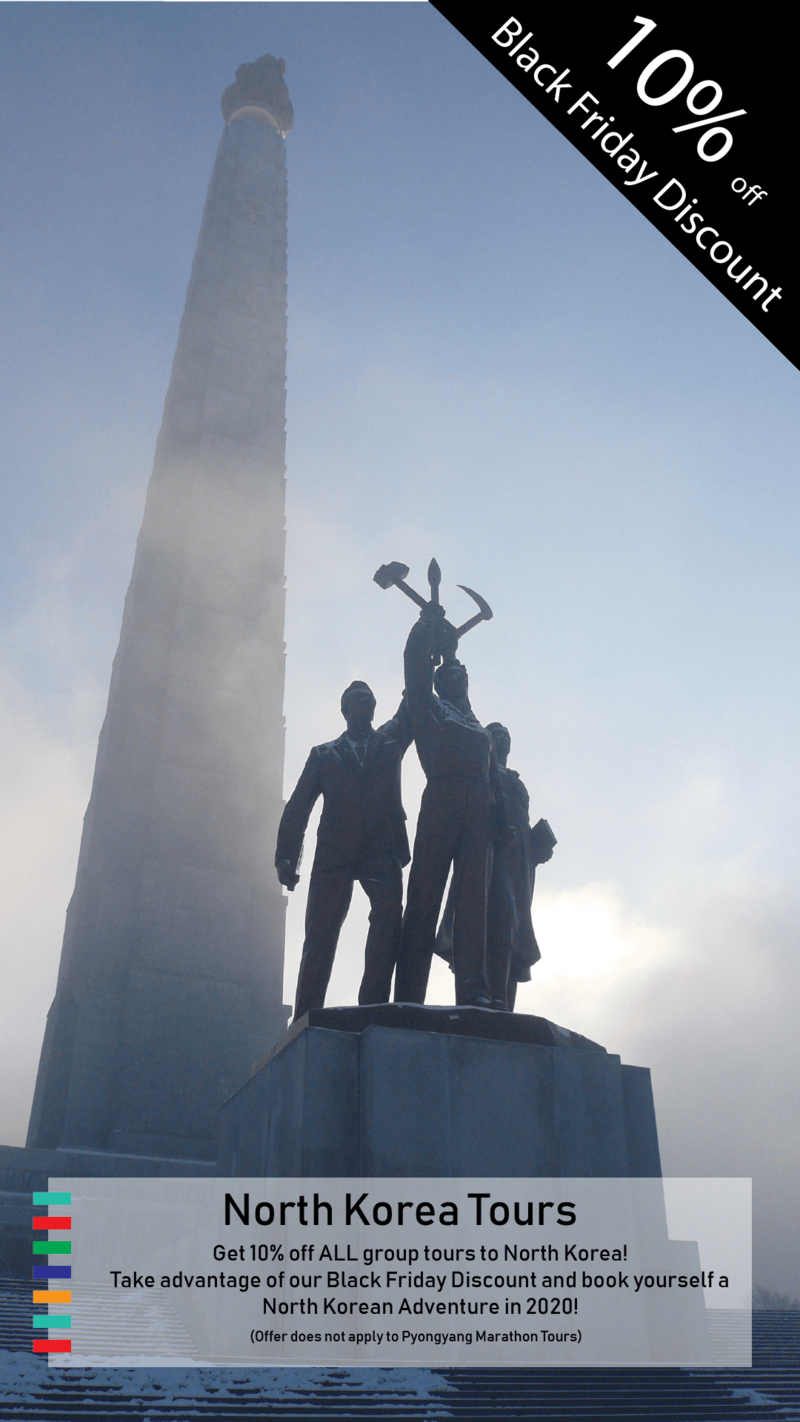 How Can I Make the Most of this Offer?
Simple!
All you need to do is decide which tour (or tours) you want to join, click 'book now', fill in your information and pay the deposit BEFORE 11:59 pm on 29th November, and your place on the tour and Black Friday discount are secure!
---
Book Now this
Black Friday