I have been travelling in and out of North Korea since 1993 and have found myself suffering the same affliction as trainspotters.
Whilst a kid in his anorak waits on the edge of Sheffield train station for a classic Class 31 diesel to come trundling in, I am cityscape-watching every time I am in and around Pyongyang – an obsession yet to subside even after 27 years of it!
Since 2012, the year that marked the centenary of the birth of Kim Il Sung, constriction has famously been ramped up in Pyongyang. The skyline changes every year with new and more modern additions.
However, to make way for may of these new buildings, some of the classics have been torn down and upgraded; from the demolition of wonderful old Russian built apartments from the 1950s to the ripping-out of interiors of the Schoolchildren's Palace.
Eras come and go of course, but they don't come much odder than the brief era of the Pyongyang Folklore Park – Mini-Pyongyang.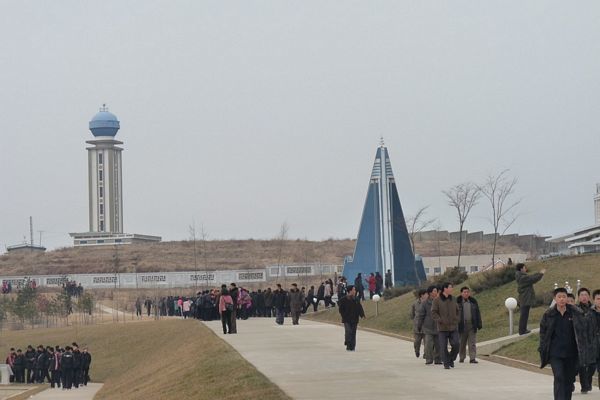 ---
What is "Mini-Pyongyang?"
Mini-Pyongyang, located near Mt. Taesong, to the northeast of the city was North Korea's answer to Legoland (without the rides) and the remarkable Bekonscot Model Village (without the mini people). It was, however, wonderfully North Korean. A bizarre park with elements of Pyongyang plonked along a pathway. Selfies with the mini replicas were good enough to fool people you had spent several days photographing the capital's iconic building, even heading up to Mount Paektu, when all you had done was spend a pleasant morning strolling around a small park.
Even the newly planted trees appeared to be in keeping with the scale.
It was one of Kim Jong Il's projects and opened to the public in 2012 to reveal the history of Korea from ancient times to modern days. Tombs, monuments, and temples were built to the last detail in order to explain the history of Korea going back to pre-historical times. This idea of showing the narrative of the country's rich history inbuilt form follows the 2007 construction of Sariwon Folk Street.
Mini-Pyongyang was sadly torn down just 4 years after opening, in 2016, and so ended a short-but-notable chapter in PY tourism history.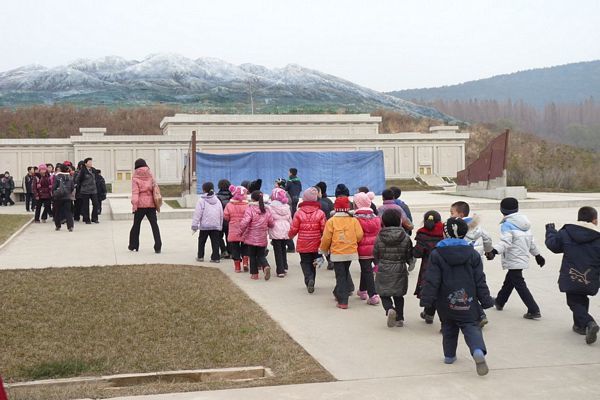 ---
Why is Mini-Pyongyang No More?
The reason behind the demolition (I wonder if they used mini-demolition cranes?) is open to all sorts of interpretations and worth a bit of searching on the internet…a wonderful mini-mystery in a wonderful mini world.
It was a place where you truly felt like you had just walked into a big man's shoes.
Inquisitive Pyongyangites flocked to look at mini versions of their daily life, but I wonder if there were ever visitors from the countryside or the army who only had time for Mini-Pyongyang and not a trip to the city itself, and felt robbed that the capital was not at such a grand scale as they had envisaged!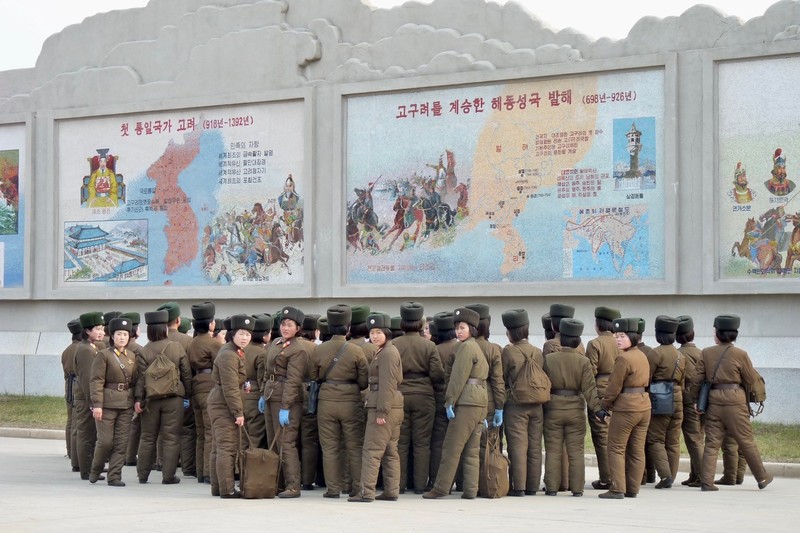 ---
Memories of Mini-Pyongyang
Anyone spending their whole lives in the DPRK hinterland will have been bombarded with images of the capital, from ticket stubs to matchboxes, to constant TV shows and news reports about how amazing Pyongyang is and how it is the best capital city in the world – the fact they don't have much to compare it to is a moot point of course.
For North Koreans from outside Pyongyang, a trip to the capital is very much a highlight of world travels, a trip to a miniature version perhaps less so, but it does get it done in a more efficient manner!
For myself, I always loved visiting Mini-Pyongyang; it was quirky and fun and even though very few tourists actually went there those that did always got a lot out of the visit.
At Koryo Tours we loved it so much that we even included a visit when we all went to Pyongyang for the marriage of one of our colleagues; as it is DPRK tradition to tour the city for photos at the major sites on a wedding day we thought we would condense it and do it all at Mini-Pyongyang (we followed this up with a round of mini-golf, in keeping with the theme of the day!)
Mini-Pyongyang is much-missed these days, its melancholy to know that we watched it being built, enjoyed it for a short time, and then it was gone. I always enjoyed comparing the real thing with the mini-thing in photos and I include a few here for you to compare/contrast!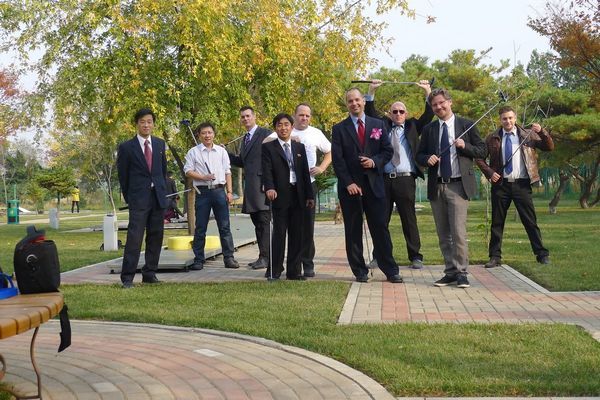 The turtle ship of Korean hero Admiral Ri Sun Shin in the Choson Dynasty who repeatedly defeated the Japanese, despite being overwhelmingly outnumbered, by successfully using this boat built on the design of a fortified turtle. We run a tour to Sondanmyong (near Haeju) where you can visit the home and pond in which he designed this warship. Rather surprisingly he did not have prior experience in naval warfare.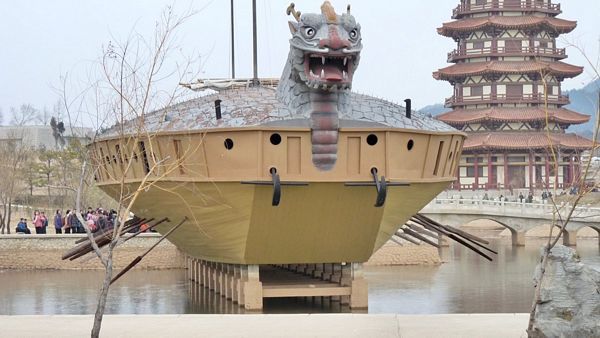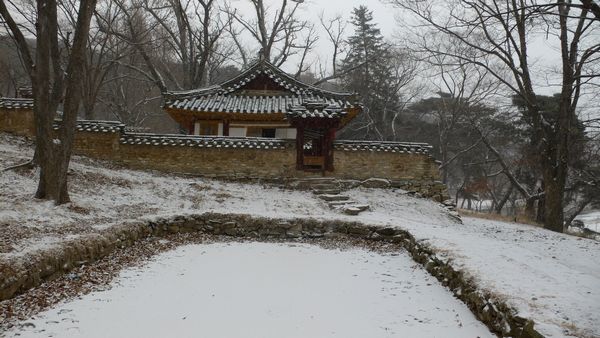 Setting up a mini-Military Parade on Kim Il Sung Square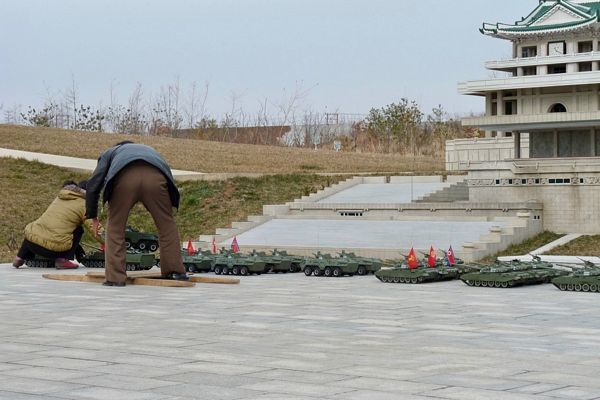 A tourist attempts to enter the Pyongyang Grand Theatre without paying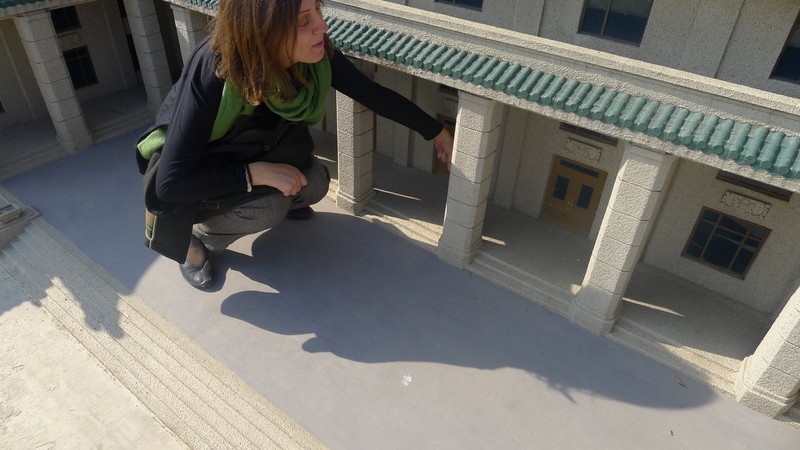 A perspective you would find hard to copy in real life; view of Mt Paektu behind the Juche Tower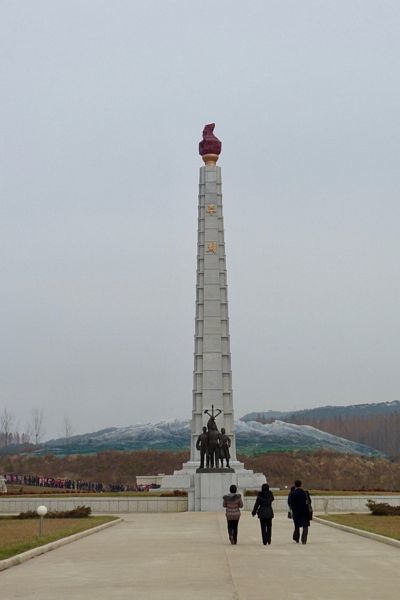 ---
---
Interested in a tour to North Korea?


Travel to

North Korea

with the only
North Korea travel experts, Koryo Tours
North Korea Travel Guide PDF | Sign up to the mailing list | About Koryo Tours