Tongil (Reunification) Restaurant, Kaesong
Introduction
Location
Exterior
Interior
Cuisine
Introduction
The Tiongil Restaurant is Kaesong's most famous restaurant. It is named after the word Tongil in Korean meaning 'Reunification' (literally 'together one').
This is a deeply-held and crucial concept in the DPRK from the moment of its inception; unity of the north and south of Korea, of the whole peninsula, is something that has eluded Korea tragically for decades, and while there are moments every now and again that are a cause of optimism it does seem in general as if the tide against the realisation of this dream is too strong to have it become a reality any time soon.

However, as any North Korean will tell you it remains the number one aim in the country and something they truly believe will happen before too long.
With hard work and some luck this may happen, we wish them the best!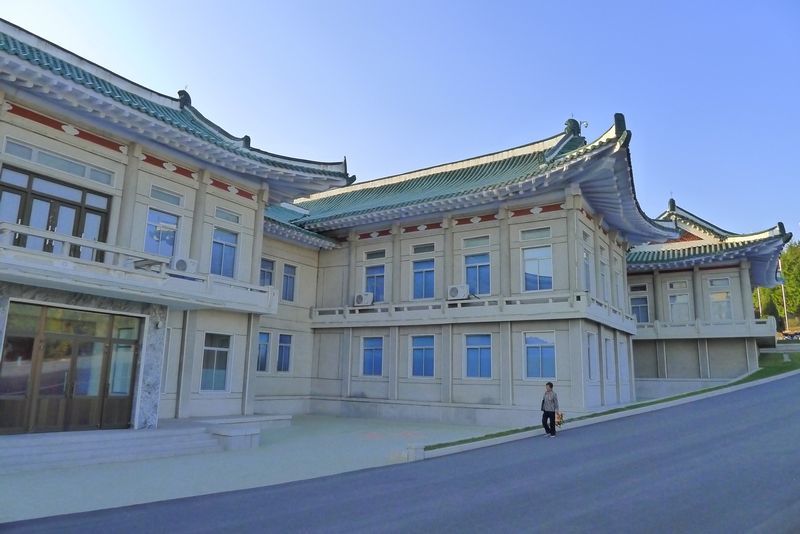 ---
Location
Kaesong city, being both inside the DPRK and south of the 38th parallel, as well as being the ancient capital of the first unified Korean state (Koryo) is a city imbued with the spirit of reunification, being on the front line as it is.

Right in the city centre, next to the UNESCO listed Nam Gate (a remnant of the city wall which still stands) and at the foot of the steep hill that leads to the obligatory statues of Kim Il Sung and Kim Jong Il sits the highly distinctive Tongil Restaurant, the most famous in the city and one that is known throughout the DPRK.
---
Exterior
This large building, with sloping traditional style roofs.
It probably wouldn't have looked so distinctive at some point in Kaesong's history, but these days the traditional Korean architectural style is not to be found much here, outside of the remnant of the old city (which you can walk to in just 5 minutes from this restaurant, or view from atop the hill that rises from this point).
Central Kaesong is mostly somewhat utilitarian concrete apartment buildings, but this rather lovely looking restaurant does bring a touch of old Korea to the area.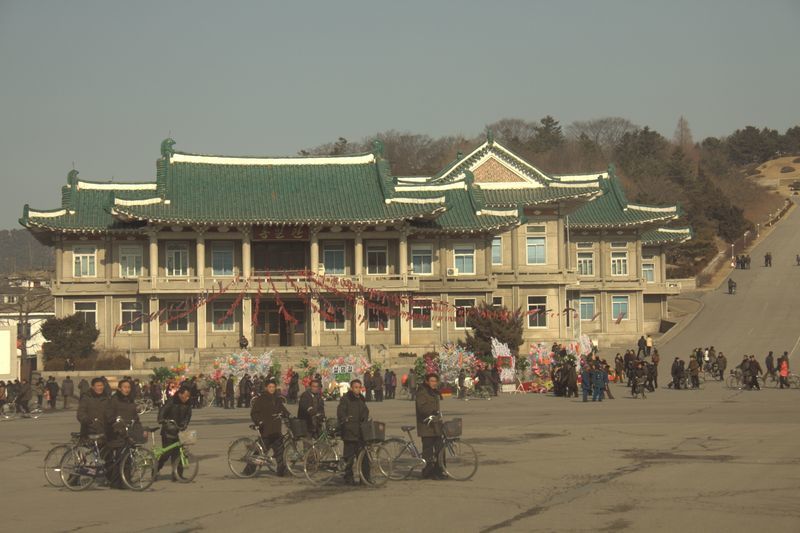 ---
Interior
Inside the restaurant is divided into a couple of large dining rooms, with circular tables to accommodate up to 10 or 12 people at each.
Plus some smaller dining rooms for more intimate affairs.
It can be a bit chilly in here in winter as ceilings are high and the building is not in the newest of conditions, but that's a small price to pay for a meal in the centre of town after all!
---
Cuisine
In terms of food actually all restaurants in Kaesong serve the same food for tourists; the Pansangi royal meal made up of a dozen or so small brass bowls containing a variety of dishes, from sticky rice to small fish, kimchi to slices of egg. All washed down with some rice and MSG flavoured soup!

Here you can also order (for extra cash) the notorious 'sweetmeat soup' as well as Ginseng Chicken (Kaesong city being the home of cultivated Ginseng, still a major crop in this area) which is basically a chicken cooked with ginseng stuffed inside it. Good for men's energy they claim, a boast which tends to be true of almost all foods and medicines looking to sell themselves (oh fragile male ego! The same in every country it seems!)

Frankly, the food here is not spectacular and the restaurant is mostly famous for its location and architecture, but when the food is the same in every restaurant in Kaesong there is nothing to complain about so just dig in and enjoy the vibe!

Kaesong is a city on most visitors' itineraries, being close to the DMZ as well as home to most of the UNESCO listed sites in the DPRK (Tomb of King Kongmin, Sonjuk Bridge, Koryo Museum, etc). Most tourists will make a trip to Kaesong and the DMZ a day trip from Pyongyang so and seat only one meal in the city, overnight stays are also possible though and then you would see and do more, and possibly have the chance to eat in, or visit, this most-famous of restaurants in this most crucially-located and historical of Korean cities.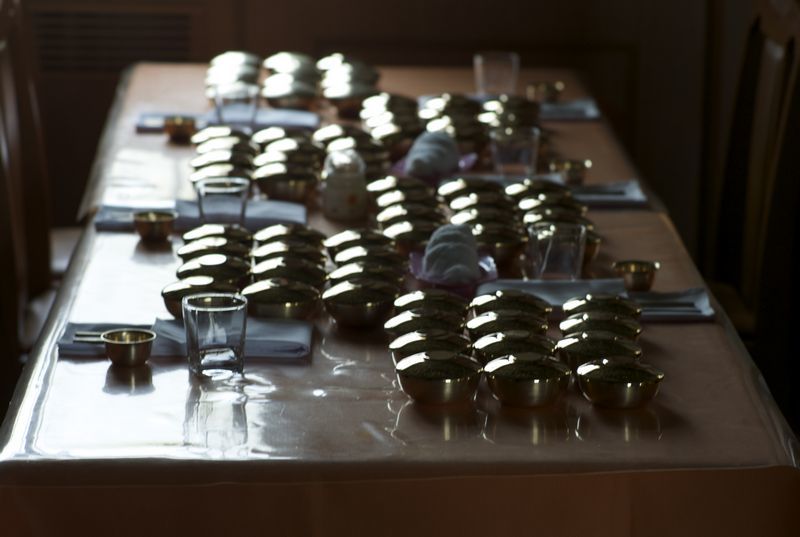 ---
---
Travel to
North Korea
with the only
North Korea travel experts, Koryo Tours
North Korea Travel Guide PDF | Sign up to the mailing list | About Koryo Tours