Mt Myohyang
Introduction
Highlights
Accommodation
Transportation

Intro
Mt Myohyang or the 'mountain of mysterious fragrance', is one of Korea's 'Five Famous Mountains'.
It is located in North Korea's Northwest.
It is most notable for housing the enormous International Friendship Exhibition.
The region is also home to many ancient treasures allowing for a fully rounded travel experience through the history and scenery of Korea.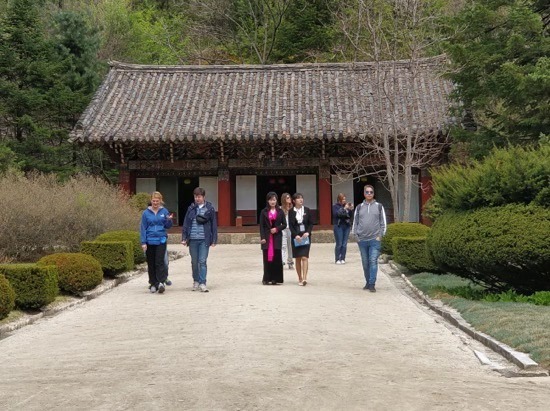 ---
Highlights
An enormous exhibition built into Mt. Myohyang housing treasures gifted to the nation's leaders from organisations, world leaders and foreign states from all over the world.
Notable gifts include a plane from the USSR, a basketball signed by Michael Jordan from the US State Department, an ivory lion from Tanzania, a crocodile-skin suitcase from Fidel Castro, and an armoured train car from Chairman Mao.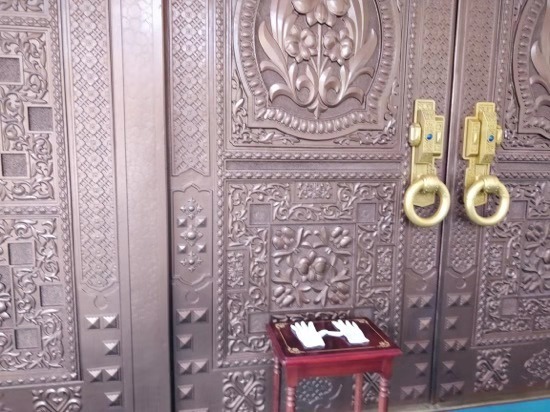 A subterranean complex of limestone caves and grottoes beneath Mt Myohyang. A local guide takes visitors down to see the unique limestone shapes carved out over millions of years and listen to the local legends surrounding the area.
Various options for hiking around Mt Myohyang with a full range of distances and difficulty levels. Walkers pass waterfalls, hermitages, rock formations, forests and viewing points. Perfect for a picnic.
This Buddhist Temple in the Mt. Myohyang mountain range is one of North Korea's national treasures. It was founded under the Koryo Dynasty at the start of the 11th century.
There are over 55km of hiking trails in this area, easy, difficult, tree-lined, passing waterfalls, to remote hermitages, etc. All kinds of options for walks and hikes are possible here.
---
Accommodation
Basic hotel located 30 minutes from the northernmost side of Myohyang. Excellent local food, vastly different from the capital. On-site sauna available but limited electricity. Anyone wishing to visit all the provinces will be inclined to visit this hotel since it's just over the border in Chagang province which is otherwise devoid of tourists.
Basic accommodation for foreign tourists at Mt Myohyang. Book and souvenir shop, billiards, ping pong and karaoke are all available here.
The fanciest hotel in North Korea. Renovated in 2010, this hotel is the only hotel with internet access for guests. Excellent swimming pool, lovely location however it is a pricey option for visitors.
---
Transportation
The Mt Myohyang Tourist Highway passes through Anju on its way to the mountain from Pyongyang.
Expect a drive of 2.5-3 hours from the low lying agricultural plains of South Pyongan up into the mountains of the northern provinces.
---
---
Interested in a tour to North Korea?


Travel to

North Korea

with the only
North Korea travel experts, Koryo Tours
North Korea Travel Guide PDF | Sign up to the mailing list | About Koryo Tours