Chongchon Hotel
Introduction
Location
Exterior
Interior
Visiting
Tips
Introduction
Chongchon Hotel is a standard-class hotel situated on the banks of the Chongchon (Blue Water) River, in North Pyong'an Province of North Korea - in the Mt. Myohyang area.
A common place for tourists to stay when visiting this part of the DPRK.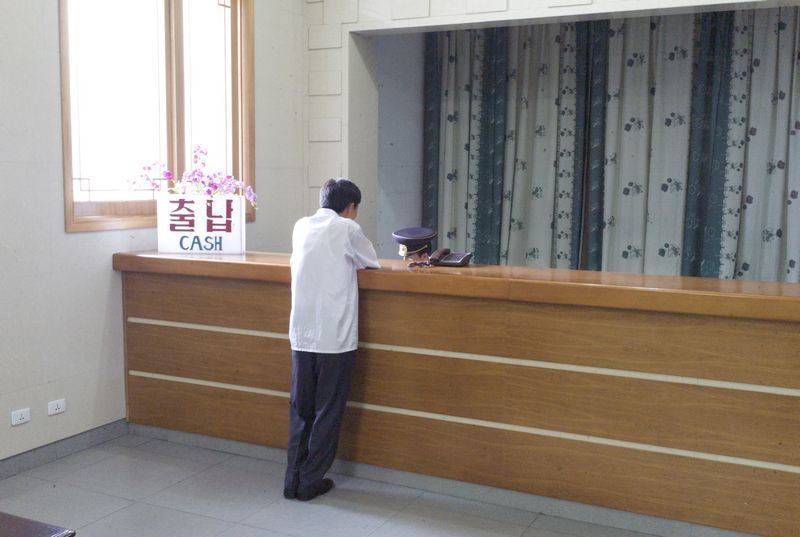 ---
Location
Chongchon Hotel is in the town of Hyangsan, in the Mt. Myohyang area.
Around 2.5-3 hours' drive from Pyongyang.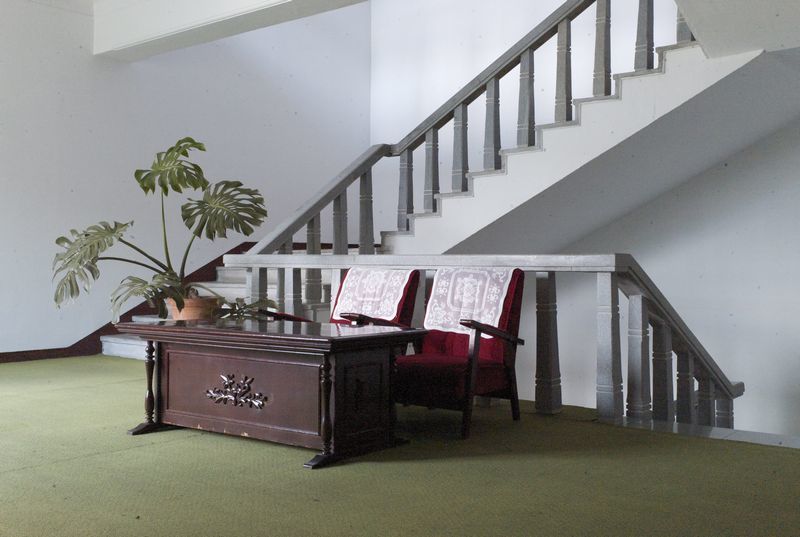 ---
Exterior
A fairly attractive building that fits in with its environment well this three-story hotel may well be mostly grey concrete, but it has an attractive Korean-style roof that blends in well.
One of the 1980s type of buildings before the era of making everything much shinier and ultra-modern looking, this style suits the area that the Chongchon Hotel is located in.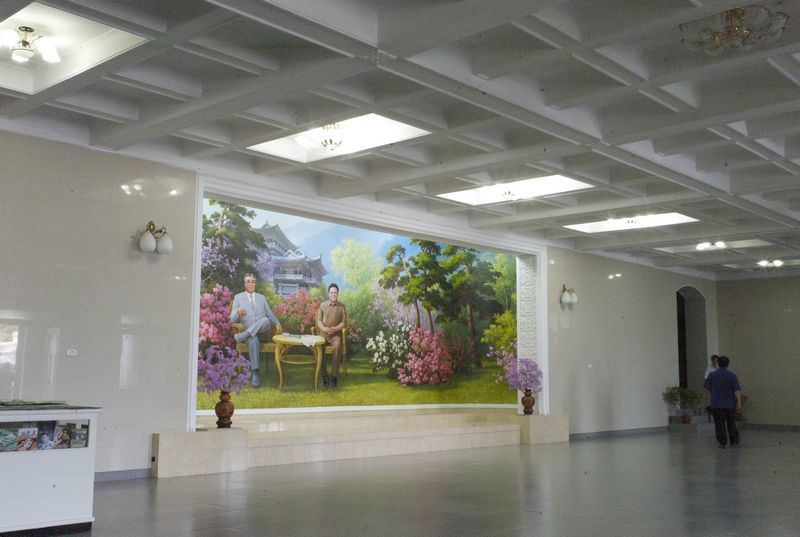 ---
Interior
Rooms at the Chongchon Hotel are somewhat typical of many of the older regional hotels of North Korea; basic bathroom with limited hot water, a bedroom with two single beds as standard as well as a table and chair, the furnishings do show their age but there is a retro-aesthetic to the rooms and corridors of this hotel that is pleasing to aficionados of this kind of style, something that simply isn't made any more!
The lobby, with its centrepiece being a large painting of Kim Il Sung and Kim Jong Il outside the nearby International Friendship Exhibition with the President relaxing in a white suit in a rattan chair while his son stands beside him, is great for photos – there is the reception area and a bar/café, a souvenir shop, telecoms exchange, and so on.
Under the spiral staircase to the left of the lobby is the main hotel bar, it is small but quirkily laid out and a fun place to spend an evening.
On the upper floors, there are ping pong and billiards available as well as Korean-language Karaoke too.
Evenings in the Chongchon Hotel are quite frequently a bit rowdy, with tourists staying up late and using the facilities, local groups hiking or just generally visiting the area sometimes stay here too. It is a good chance to experience some non-Pyongyang nightlife (inside the hotel, of course, it isn't permitted to go into Hyangsan town).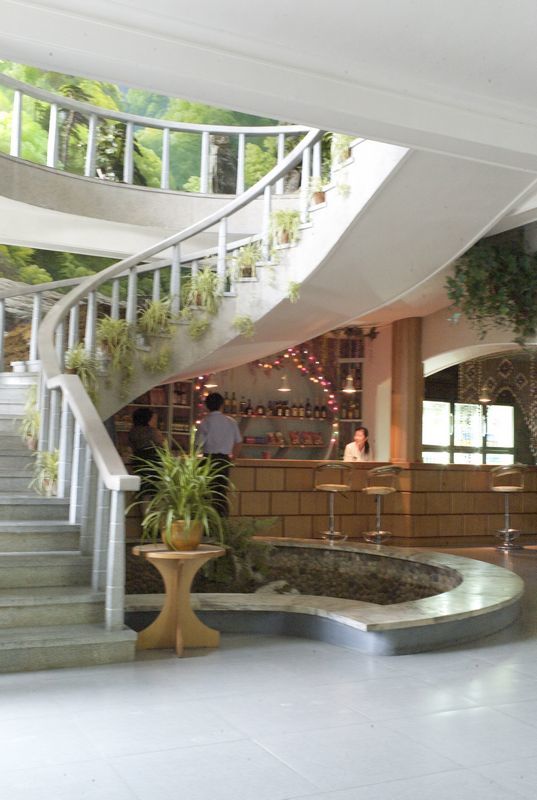 ---
Visiting
Most people staying at the Chongchon Hotel will do so for one night while visiting the main attractions of the Mt. Myohyang area; International Friendship Exhibition, Pohyon Temple, hiking in the mountains.
The hotel is a fun and quirky place, but it does suffer from a lack of facilities, meals are good enough but not spectacular, there are only domestic TV channels available, hot water and electricity are unreliable, and so on, but this is to be expected in some parts of the country so it is not much of a hardship for a short stay at the Chongchon Hotel.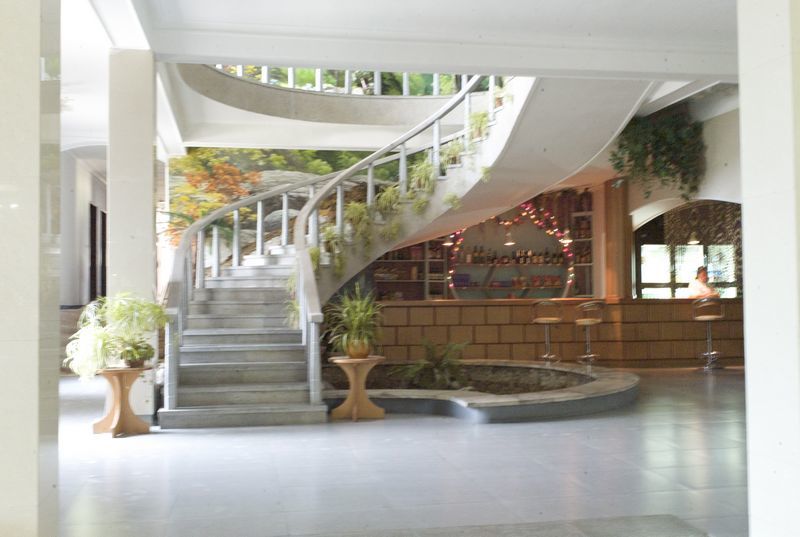 ---
Tips
A claim made in the Mt. Myohyang area is that the air is so fresh and pure that if you sleep with the windows open even after a heavy night you will not suffer from any kind of hangover in the morning.
This should not be taken as a license to over-indulge when visiting this area, but inevitably some people in any given group of tourists will be testing this theory when they wake up after a night at the Chongchon Hotel.
Do not confuse the Chongchon Hotel with the similarly named Chongchongang Hotel, which is in Anju City.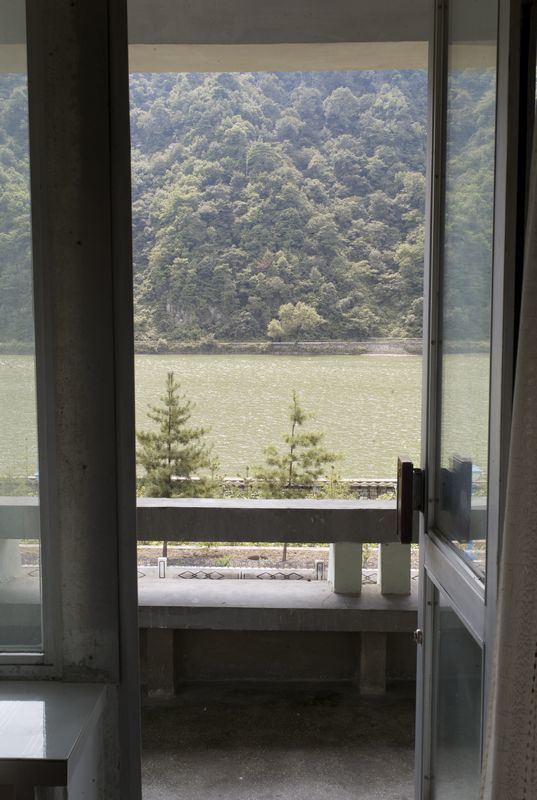 ---
---
Interested in a tour to North Korea?


Travel to

North Korea

with the only
North Korea travel experts, Koryo Tours
North Korea Travel Guide PDF | Sign up to the mailing list | About Koryo Tours