Introduction
Location
Exterior
Interior
Visiting & Tips
Introduction
The Huichon Hotel is a basic local hotel and is one of the hotel options for those visiting Mt Myohyang on an overnight trip.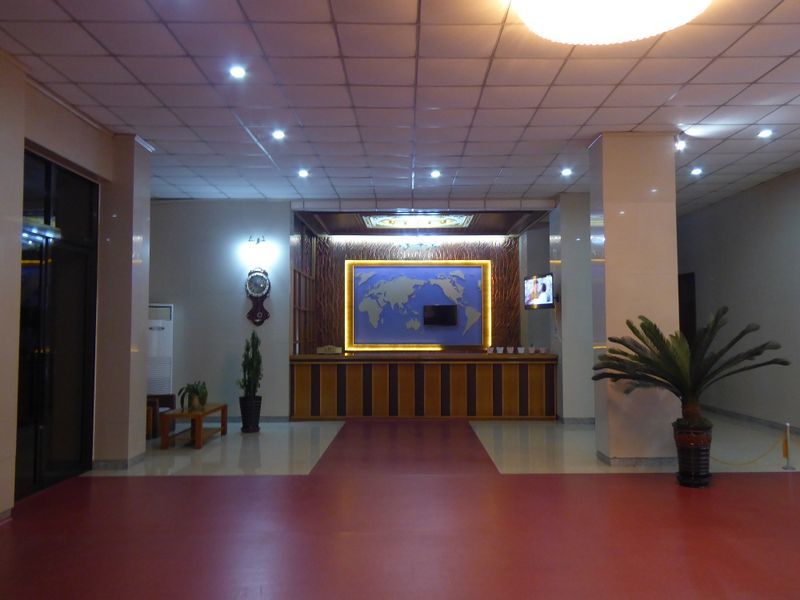 ---
Location
The hotel is located in the city Huichon in rarely visited Chagang Province in northern North Korea – in fact at the time of writing it's the only place western tourists can go in Chagang Province so is great for those looking to collect all the regions of Korea.
The drive takes around 3 hours from Pyongyang, but most itineraries will usually go to Mt Myohyang first for hiking before heading here for the overnight stay.
From Mt Myohyang the drive to the hotel is around 30-40 minutes.
In Huichon the hotel is located opposite North Korea's University of Telecommunications.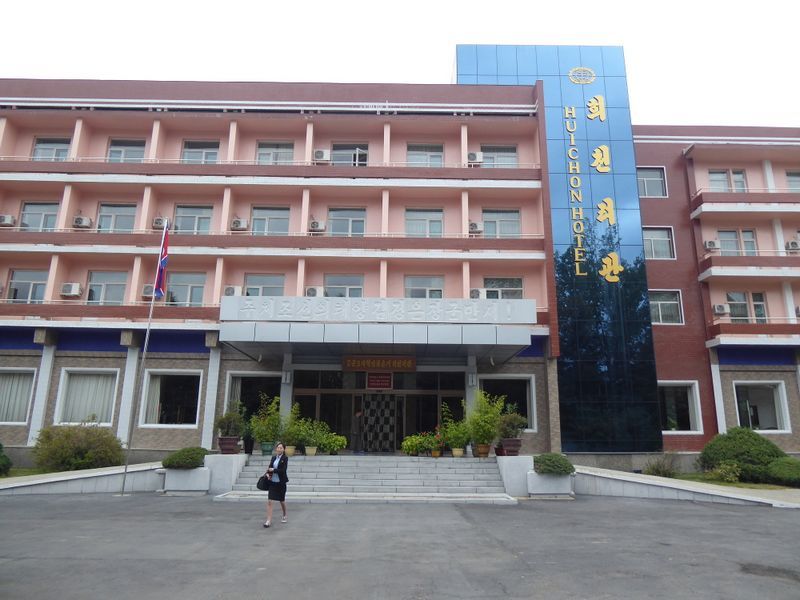 ---
Exterior
It is a simple building with four floors, and rooms have their own balconies.
Outside of the hotel is the car park area which you cannot leave, as with any other hotel in North Korea.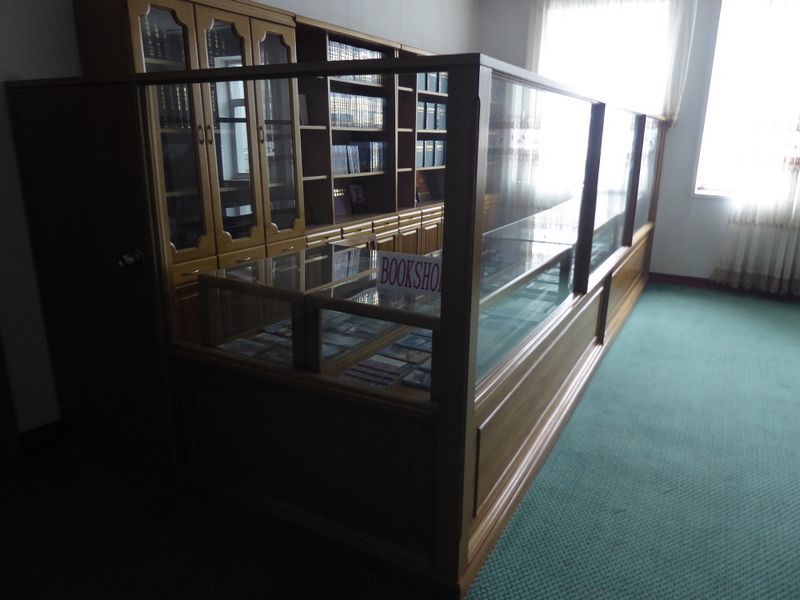 ---
Interior
The interior is dated and in places in need of renovation, but it is a comfortable hotel.
Rooms have two beds, television, heated floors, and en suite bathroom.
The hotel is equipped with the following facilities;
Billiards room
Table tennis
Sauna
Karaoke room
Hot water and tap water is limited here, your local guides will confirm times it will be available on the spot.
There is no elevator here, so you will need to carry your luggage upstairs yourself, but do not hesitate to ask for help if you need it.
---
Visiting & Tips
Despite the condition of the hotel, it is one of the best to visit as the staff are excellent and will do their best to make you feel comfortable. The local guides speak highly of them.
As mentioned water is limited here and you will find your bath already filled with water – DO NOT drain the bath or else you will have no water to flush the toilet with.

Power cuts happen frequently here with the staff springing to action to solve the issue and provide temporary lighting for guests every time – do ensure to have a charged phone or torch with you at all times though as it will go out without warning.

There is no bar, café or shop at the hotel, but items such as bottled water and beer can be bought from reception (exact change is usually required).

Photos of the hotel's exterior are ok, but taking photos of the university are prohibited.

Do be cautious if taking photos outside as the locals here do not see foreigners often and are sensitive to having their photo taken.

The food served is very different here compared to other meals because in the north of Korea they don't grow much rice due to the mountainous terrain, so potato is the staple here and this is reflected in the dishes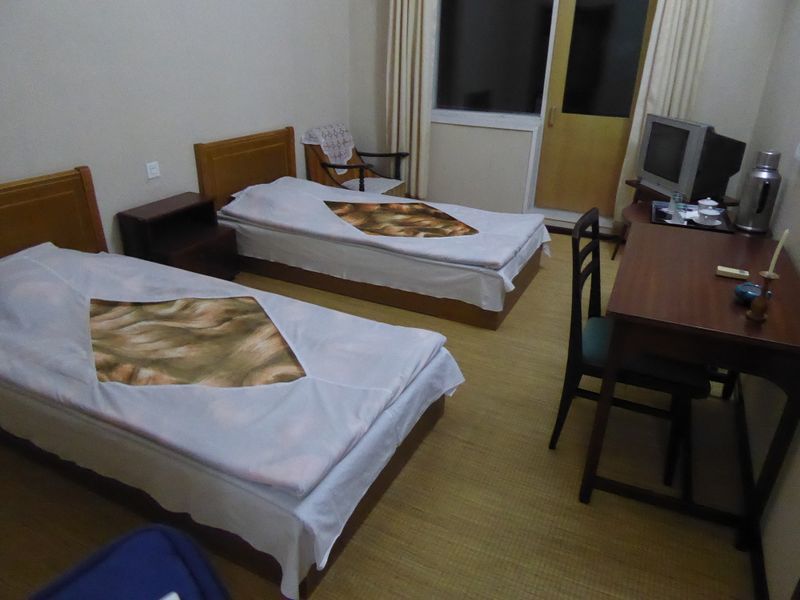 Photos in this travel guide kindly donated by Marcus Neumann, the greatest traveller we know! Thanks Marcus!
---
---
Interested in a tour to North Korea?


Travel to

North Korea

with the only
North Korea travel experts, Koryo Tours
North Korea Travel Guide PDF | Sign up to the mailing list | About Koryo Tours