Hiking in Mt. Myohyang
Introduction
Location
Hiking in Mt. Myohyang
Visiting Tips
Introduction
Mount Myohyang isn't actually a single mountain. It's a mountain range. (The distinction between these is blurred in Korean.)
Mt. Myohyang, or Myohyangsan, is a well-known spot nationally for hiking and general outdoorsiness.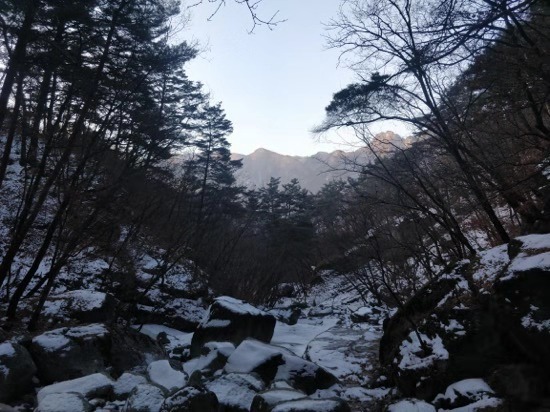 ---
Location
Mt. Myohyang is located approximately 2 hours drive away from Pyongyang - depending on which area in the Mt. Myohyang range you go to.
It is located in the Northwest of North Korea.
---
Hiking in Mt. Myohyang
A visit here in good weather will bear this out. Busloads of local farm workers, factory staff, military personnel, and schoolchildren (life being generally organised around 'units' in the DPRK after all, and excursions being no different) can be seen in the car parks at the beginning of the various trails here with their occupants heading off up the mountains.
The picnic areas are usually packed with people eating packed lunches and occasionally cooking up a barbeque on the spot.
It's a really nice spot to see people at leisure, enjoying themselves, and taking part in group activities.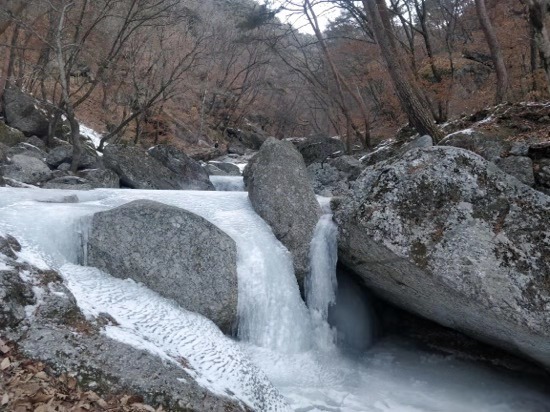 There are 55km of laid out paths in the Myohyang range.
The usual ones used by tourists are in Manpok (ten thousand waterfalls) Valley or Sangwon (named for one of the hermitages halfway up the mountain) Valley.
Neither of these routes are particularly strenuous and walkers can simply give up at any point (as the path up is the same as the path down, you can't really get lost).
These routes pass waterfalls, interesting rocks, lovely wooded areas and viewing points.
Additionally, some ancient hermitages are in the area for those who hike for more than a couple of hours.
Piro Peak is the highest point in this range (1909 metres) and can be reached on foot. However, it is not a common goal for most casual tourists as it is a 9km steep (sometimes 45 degrees) uphill walk.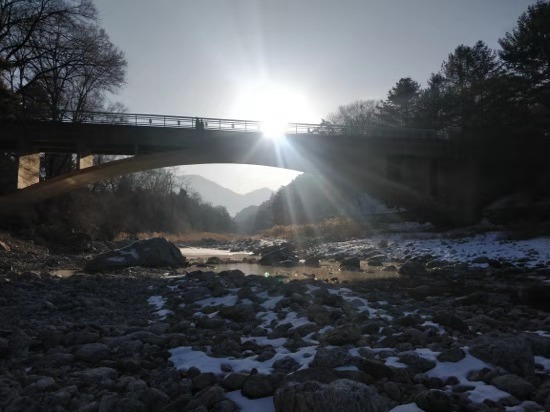 ---
Visiting Tips & Anecdotes
As an official DPRK tour guide book notes "Climbers feel ecstasy on the peak".
It's well worth the hike!

You should simply go as far as you feel comfortable.
A hike of any duration will be worthwhile and if you give up early and come back down then you can usually simply hang around the beginning of the trail and see the local groups heading off or coming back down.

One thing to be aware of is that there is a small risk associated with some parts of some trails. Occasionally, you need to walk across some narrow rocky paths, some can be steep, some can be slippery.
But actually the biggest danger is posed by the safety chains which for some reason hang around the ankle level of most walkers.
Meaning basically that if you trip and fall downhill these more or less make sure that you are thrown down the hill rather than simply slip. So do be aware of where the safety line is at all times, and enjoy the walk while making sure you make it up and down in one piece!

---
---
Interested in a tour to North Korea?


Travel to

North Korea

with the only
North Korea travel experts, Koryo Tours
North Korea Travel Guide PDF | Sign up to the mailing list | About Koryo Tours