Mt Myohyang
International Friendship Exhibition
Introduction
Location
The International Friendship Exhibition
Visiting Tips
Introduction
One of the most amazing and significant buildings in the country and the highlight of a visit to the Myohyang area.
The International Friendship Exhibition was opened in 1978 and the external part of the building is notable for being entirely made of concrete while looking like wood, also there are no external windows at all, with the temperature, humidity, and light inside all controlled electronically.
The main exhibition building of the International Friendship Exhibition is inside a mountain - which in itself is extremely impressive.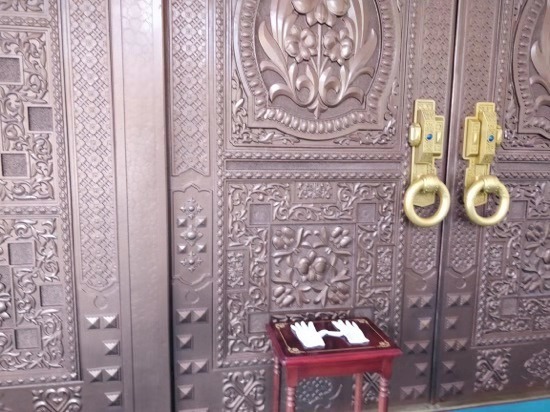 ---
Location
The International Friendship Exhibition is located in the Mt. Myohyang area in the Northwest of North Korea.
The main building is located inside a mountain.
But don't be fooled - the exhibition halls are massive, and you could literally spend all day here.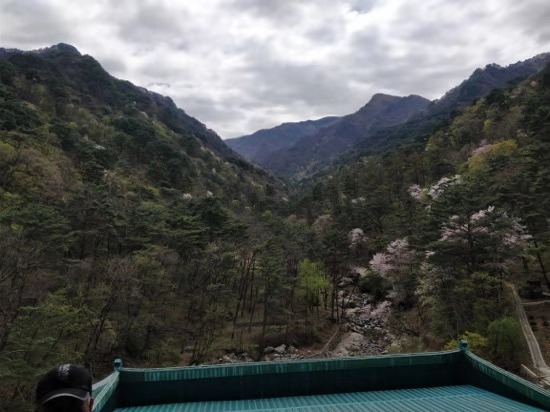 ---
The International Friendship Exhibition
The International Friendship Exhibition is made up of two main gigantic buildings filled with the gifts given to President Kim Il Sung (one building), and Leader Kim Jong Il (the other one). Gifts to Mother Kim Jong Suk and recent gifts to General Kim Jong Un are also housed here.
The number of gifts held here is truly staggering; multiple tens of thousands, from all around the world, foreign leaders, friendship groups, notable individuals, companies, and so on.
There are thousands upon thousands of gifts displayed here, many of them very impressive and valuable.
The whole experience and the combination of so many different things make this such a special experience.
Kim Il Sung Exhibition
• A stuffed crocodile holding a tray of drinks – given by the Nicaraguan Sandinistas.
• A Turkmen Carpet with a portrait of Kim Il Sung emblazoned on it.
• A Nigeria tribal throne, given posthumously.
• A small bowl from Jimmy Carter.
• A bearskin from an animal personally shot by Nicolae Ceaușescu.
• A Rhino Horn from Robert Mugabe.
• An ancient piece of Egyptian papyrus, with a portrait of the President painted on it.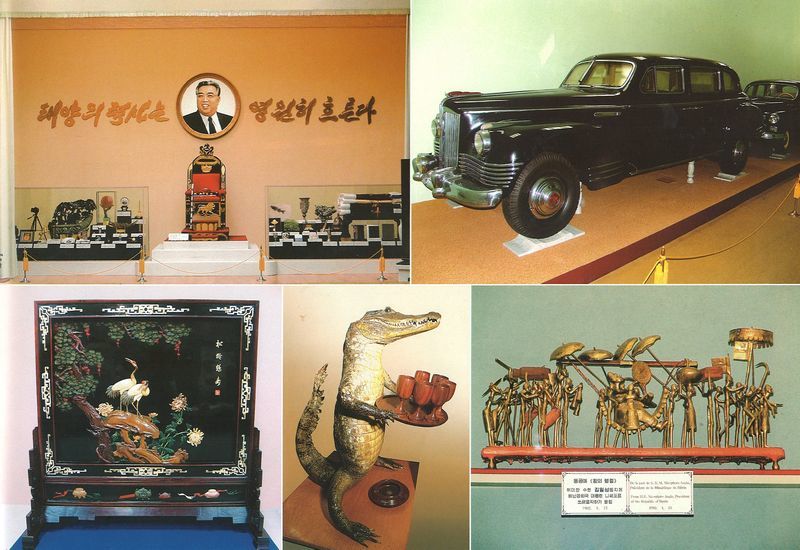 Kim Jong Il Exhibition
• A Basketball signed by Michael Jordan – given by Madeleine Albright.
• A football signed by Pele - given by Pele.
• Cufflinks from 'an American Musician' (actually Roger Clinton, brother of some guy named Bill)
• Some amazingly opulent furniture given by a South Korean furniture magnate (who also donated the furniture for the March 8th Hotel in Sariwon), some of which would be considered a little over the top by Louis XIV!
• An Apple computer – given by a 'delegation'.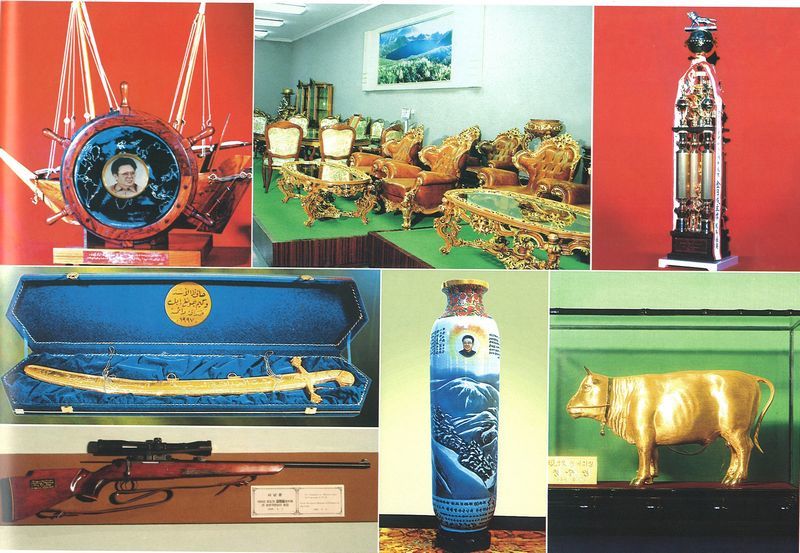 ---
Visiting Tips & Anecdotes
Power cuts here are exceptionally unusual, demonstrating the importance that this exhibition holds to those who distribute the electricity in the DPRK.

There are no photos allowed inside the exhibition hall, but there is an area outside where you can have tea and take pictures of the beautiful landscape.

Since it is inside a mountain, it can get chilly! Good idea to put a jacket on.

It is a good idea not to spend too much time looking at one thing if you want to have a chance to see everything! (They save the most impressive stuff until last - trust us.)

You will go through a security check before you enter. It is a good idea to leave big cameras and anything else you don't need behind in the bus since anything metal will be collected and put away in storage. You can get your phones and cameras later to take pictures at the end of the tour.

There are toilets downstairs as you first walk in. It's a good idea to go here first since it will be difficult to stop halfway through your tour!

The tour will take around 2 hours.

---
---
Interested in a tour to North Korea?


Travel to

North Korea

with the only
North Korea travel experts, Koryo Tours
North Korea Travel Guide PDF | Sign up to the mailing list | About Koryo Tours